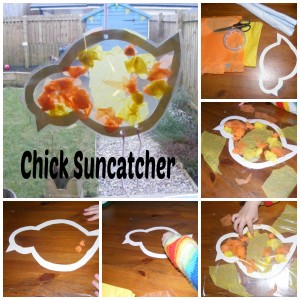 We had an impromptu Easter themed craft last week.  O wanted to 'make' something, I'm pretty sure he was hinting at painting, but as I had just tidied up and it would be dinner time soon I convinced him to try making a chick suncatcher instead.
What you will need: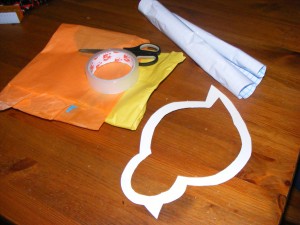 – Sticky back plastic
– Cardboard (I used the back of a cereal packet)
– Tissue paper
– Scissors
– Hole punch
– Sellotape
– String/wool
This is a really easy craft, to start you will need to cut out a chick shape from the cardboard and cut the inside out.
Peel back and tape down the sticky back plastic with the sticky side up and stick the chick shape onto the sticky back plastic.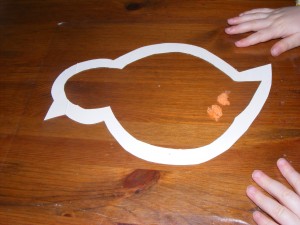 Next rip small pieces of tissue paper of and stick inside the chick shape.  When finished peel another piece of sticky back plastic and stick on top of the chick.  Cut around the shape and use the punch to make two holes at the base  and one at the top of the chick.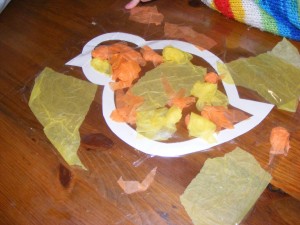 Thread wool through the two bottom holes to make legs and a loop at the top to hang.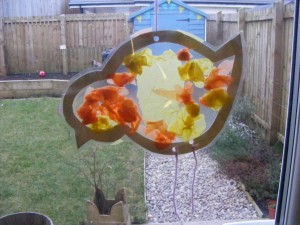 Ta-da, your chick suncatcher is finished!
Hope you try this or a similar shape, so easy, relatively mess free and fun to do!
J x