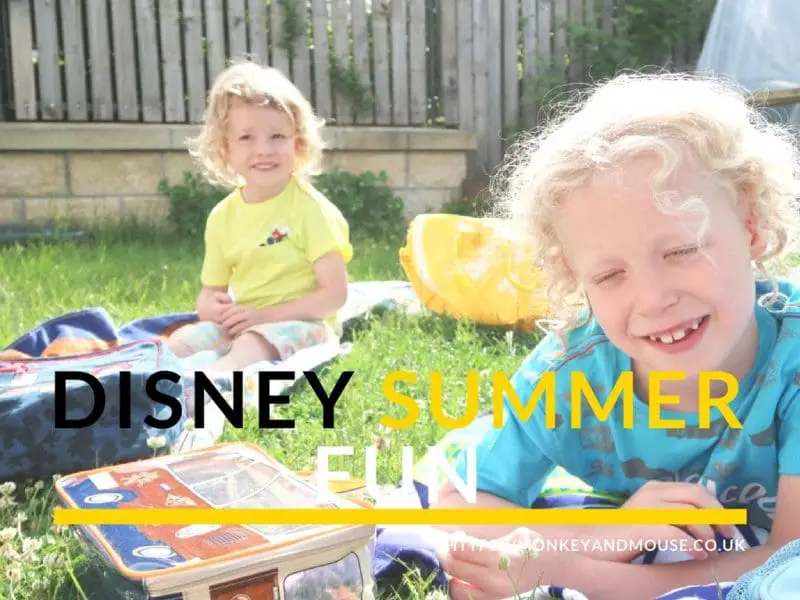 No, we're not often to Disneyland!  That would be great, but I'm still not convinced the boys would be happy meeting the different characters quite yet.  Maybe next year?!
Instead we have been enjoying trying out some of the Disney store's colourful products.  Not just for the boys either, they have plenty of things for grown-up Disney fans too!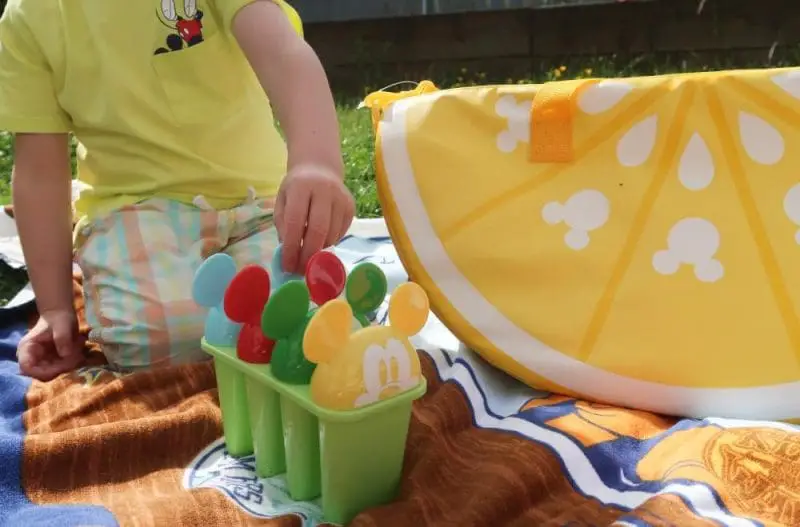 The lemon slice cool bag with Mickey pips is perfect for summer outings, ours may well go to the beach next week with us.  Plus you can't have enough ice lolly moulds!  I think we might have to try some fruit smoothie lollies rather than simply the juice and water versions.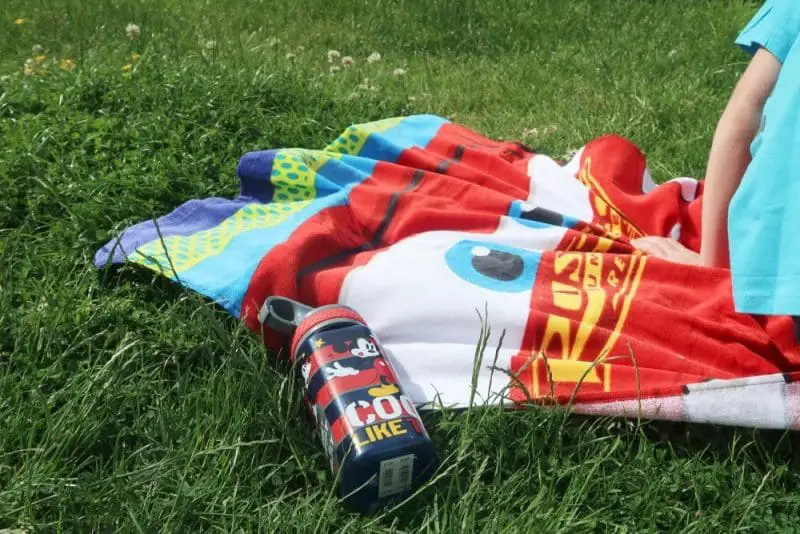 The boys both received a towel each, littlest had a Mickey and friends one and my 6 year old chose to have the Lightning McQueen towel.  They are just what we need for the beach, no fighting with these!
Of course water bottles were also required, a Lightning McQueen one for littlest and Mickey for the eldest.  The bottles work well, although they aren't 100% leak proof.  A good idea to have them on the outside of the bag in one of the pockets for easy access.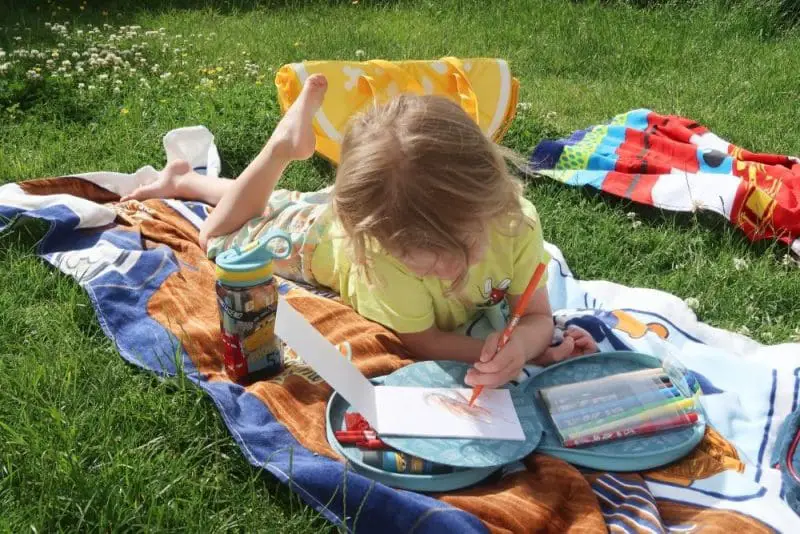 Littlest is still working on his drawing skills and hasn't quite decided if he's left or right handed yet!  He knows what colours he like though and is pleased with his new Lightning McQueen stationery set with pens, notepad, pencils, scissors, ruler and rubber.  He may be an artist one day with all his new pens and pencils!
He especially enjoyed being able to pack it all away into his bag himself.  Big enough to fit in everything here, including his towel!  But not too big for his small frame to carry.
Eldest has a much larger bag, although it wasn't very full, I imagine it could be useful to have a bigger bag when travelling or for schooled children.  He loves the fact it has little pockets at the front for 'things'.  As you can imagine they were soon filled with garden treasures! Ha ha!
Lots of fantastic Disney items that we'll be taking with us on holiday soon.  I think they're rather excited to take their goodies out into the wild and use them all!
Who is your favourite Disney character?
* We were sent these items from the Disney Store for the purpose of this post, however all opinions are my own.