We have a lovely local community and I have always liked helping out and supporting the community as much as I can.  Admittedly with two young children I haven't been able help as much as I can, but I still ensure I volunteer when I can.
I currently volunteer as a Rainbow Guider in my community, which is a very rewarding role, watching the youngsters grow from unsure and often quiet 5 year olds into confident little 7 year olds looking forward to continuing their guiding journey into Brownies and beyond.  I have always been in guiding ever since the first Rainbow units started in my area as a child and I love that I can give back my time now too.
Earlier in 2016 there was a UK wide competition for 5 community centres to win a clean up from the Cif Before & After project.  A 179 community projects were nominated and the five chosen projects included the home of 29th Ayrshire Scouts, the New Farm Loch Scout Hall in Kilmarnock.  I went for a look to see what was going on and talk to the Scout leaders who use the hall.
The New Farm Loch scout hall was built in the 1980's and has been used by successive groups of Ayrshire Beavers, Cubs, Scouts and the occasional party ever since.  Although it was a little tired looking, it's been the heart of the community and a great place to help local children discover new friends, adventures and experiences, learning important life skills and having fun.  The Scout leaders are all volunteers and are assisted by parent helpers and committee members who all help run this great community resource.
When we arrived the clean was well under way, painting the walls and ceiling of the main hall, cleaning every nook and cranny, including behind the radiators, kitchen oven and toilets.  Not a space was left untouched!  I was impressed at not only how thorough the workers were, but how they were also pleased to be helping out with a local community project.
The District Commissioner, Stuart Dunsmuir, was very happy that the scout hall had been chosen as one of the winners of the big clean, it is an integral part of the local community.
"Trang Pham, Senior Brand Manager for Cif comments: "We're very proud to have launched the Cif Before & After Project this year. We know that for many towns, their local community space is the heart of their community; however upkeep isn't always easy to manage. We're so pleased that our expert cleaning squad will be bringing the shine back to the New Farm Loch Scout Hall and hope the spruced-up space continues to be a vital part of the community."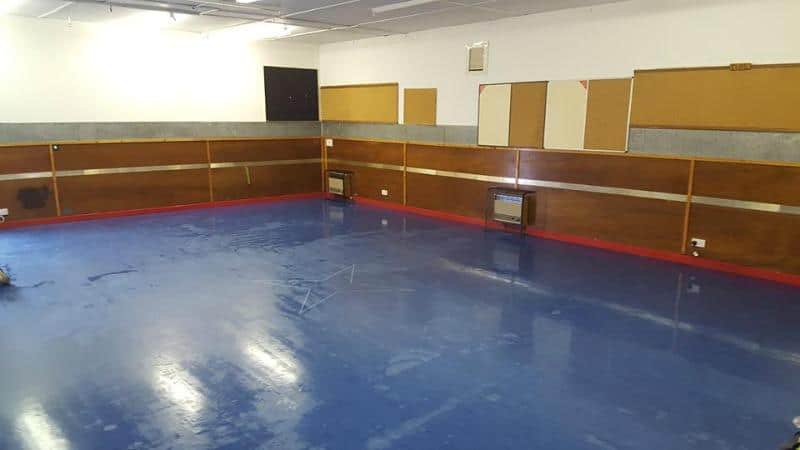 Do you help out in your local community?
J x