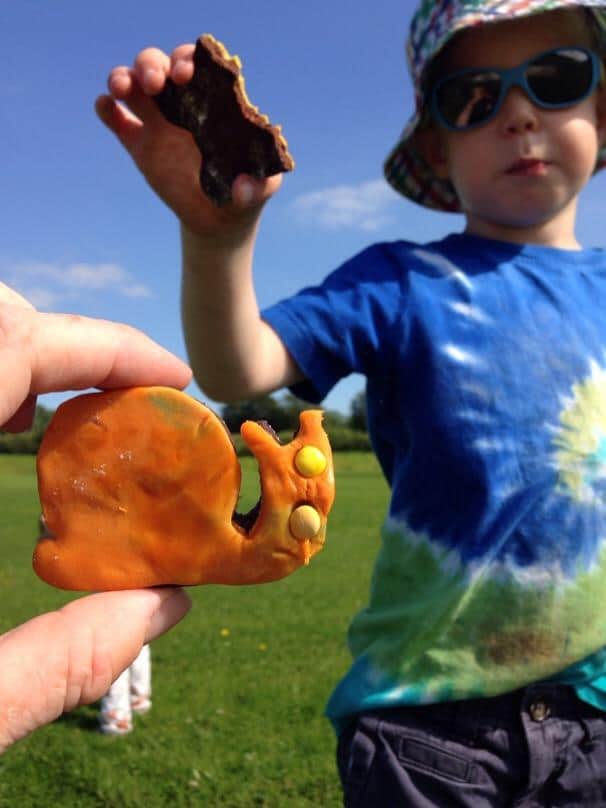 We have had several gorgeously sunny days recently and knowing that the weather is set to change we have been getting out as much as possible.  We often go to a local woodland area, but Mr O wanted to take their balls out to kick, so we packed the balls and a couple buckets and spades in my new bike basket.  I'm so glad I decided to go ahead and buy the basket, it's so much better than having a bag that is in A's face when I'm cycling!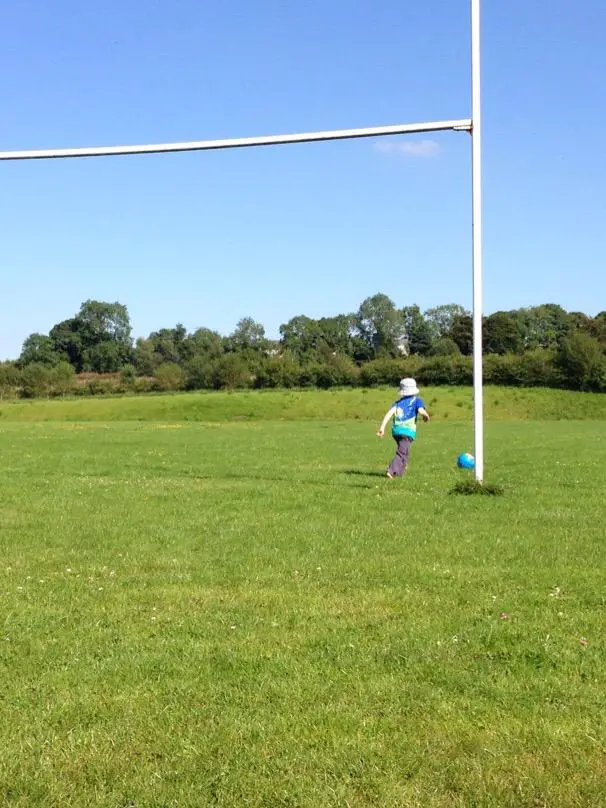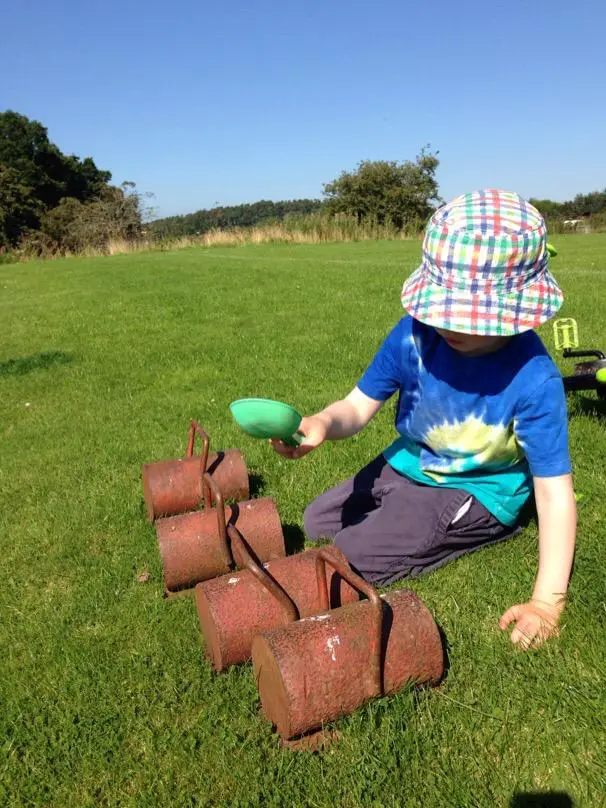 There's  a local sports field nearby which is huge and there was not a person in sight when we arrived!  So we set ourselves up beside the long jump sand (it's used about once a year for the school's sports day I think!) and the kids had fun making sand castles, playing in the sand, playing music on the net weights and kicking their balls around.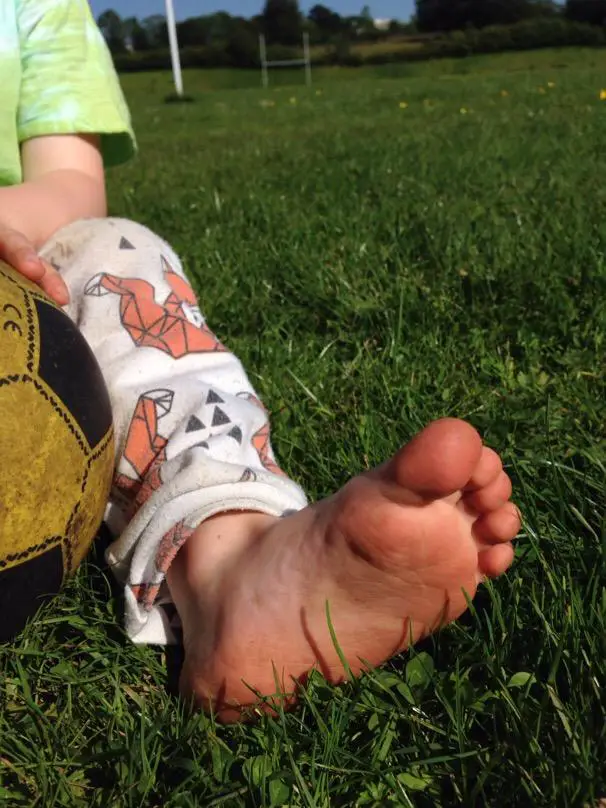 Of course we also had to bring a tasty snack with us and these gorgeous chocolate bug biscuits we made earlier were perfect for two hungry boys.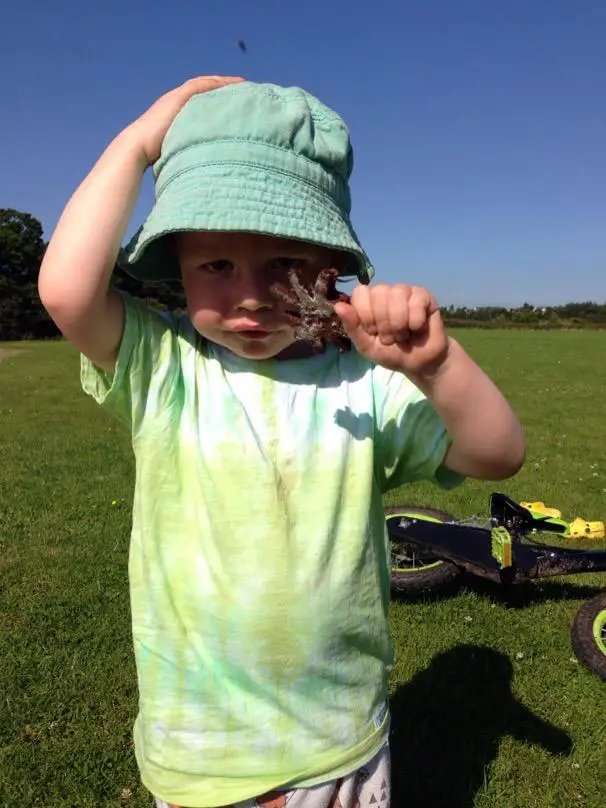 It was a great afternoon in the sun, despite the noise my boys can make it always seems quieter being outdoors with all that space and I felt quite at peace sitting in the corner of the grassy field.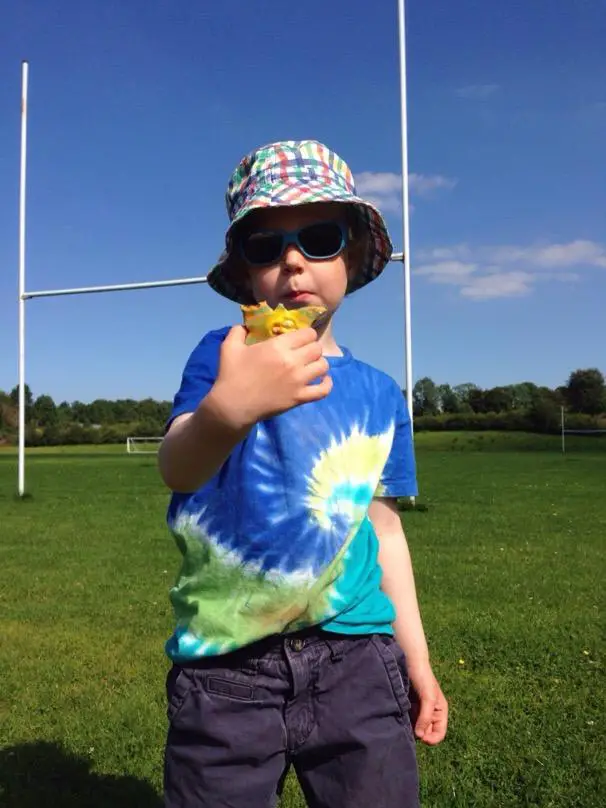 The bug biscuits are from this delightful new cookbook BAKED: Amazing Bakes To Create With Your Child by Adelle Smith, which we received last week. The book is gorgeous with lots of stunning photos of cakes and biscuits as well as party inspiration and icing techniques.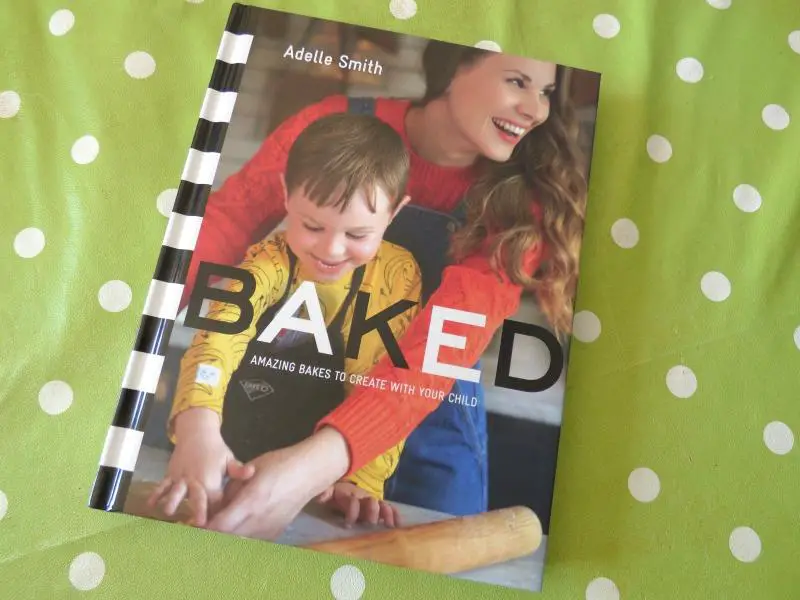 The boys and I had a great flick through the book drooling over all the delicious looking pictures.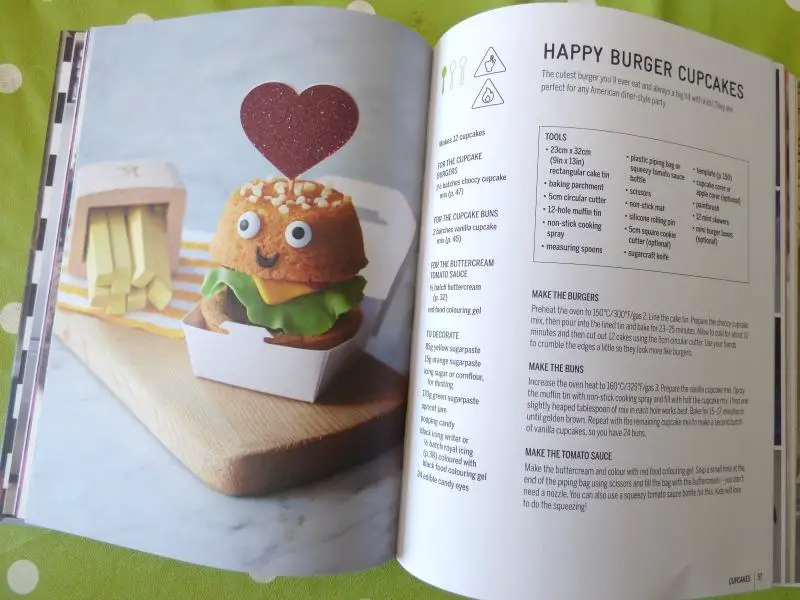 We loved the look of these ice cream cone cakes and will definitely be using this technique soon, it looks amazing!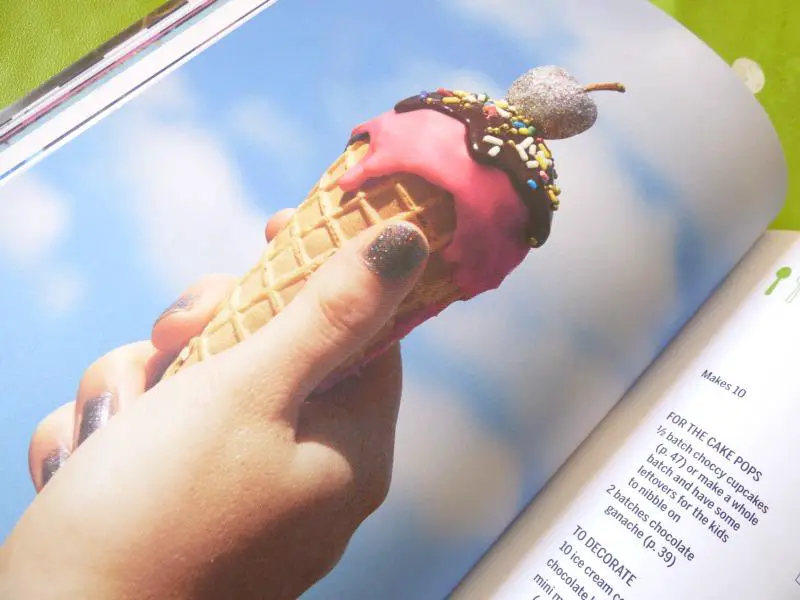 We checked our baking cupboard and realised we had enough ingredients to make these cute little chocolate bug biscuits and so set to work straight away.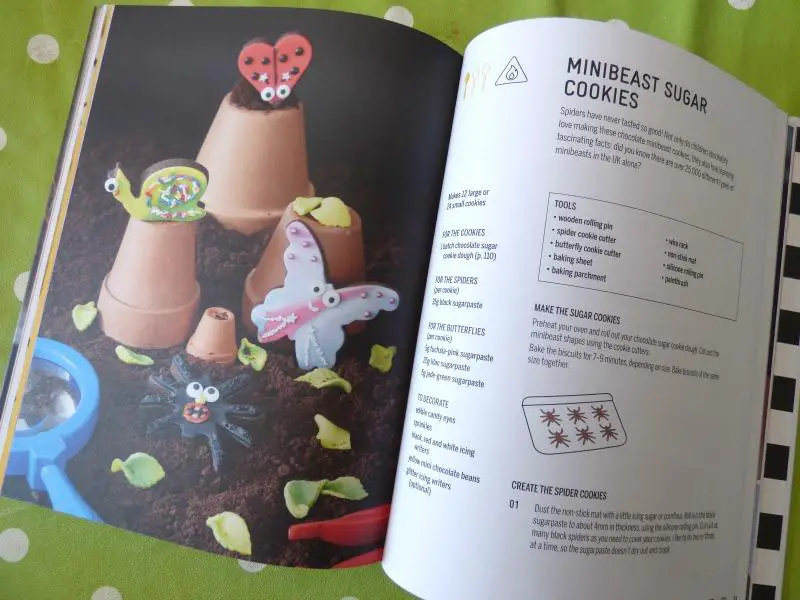 The biscuit recipe is very easy and I was impressed at how good they were, I normally have problems with soft middles or they taste too floury.  These little bugs were just the most delicious biscuits I've made!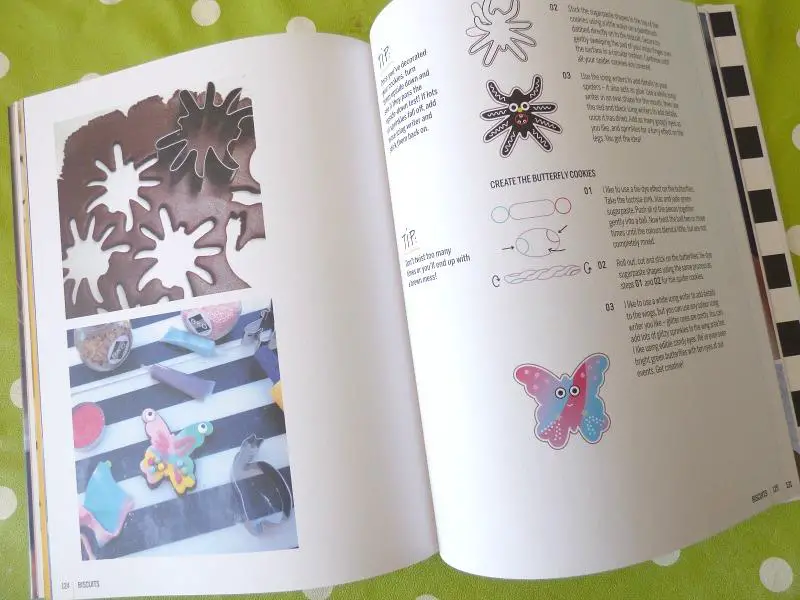 Ingredients:
200g Caster sugar
200g Butter
350g Plain flour
50g Cocoa powder
1 medium egg
Several different colours of fondant icing
Peppermint (or any other flavouring)
1. Cream together the sugar and butter.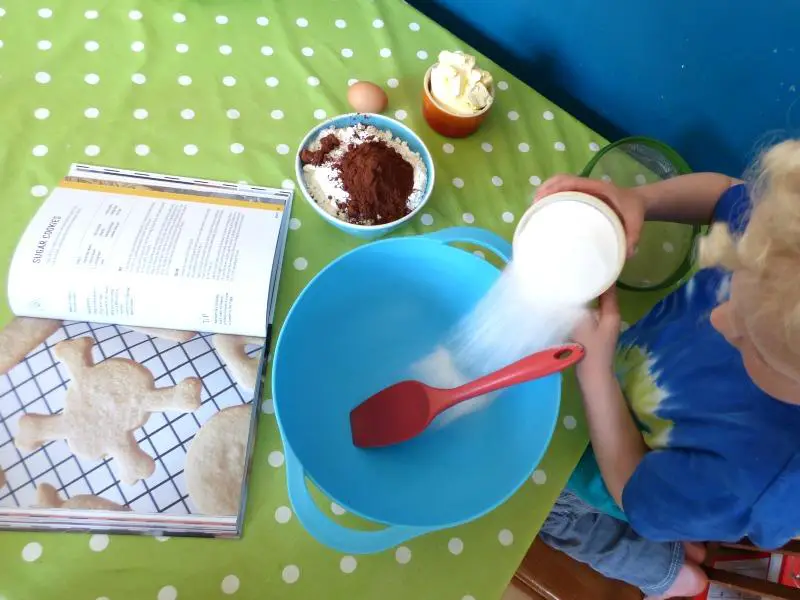 2. Mix in the flour, cocoa powder, egg and flavouring until combined in to a delicious chocolatey dough.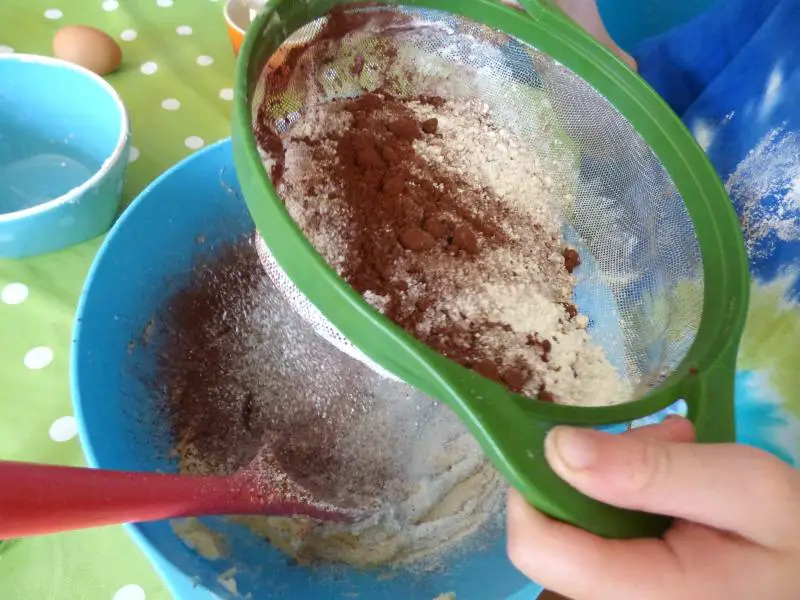 3. Wrap the dough in cling film and place in the fridge for at least one hour.
4. Set the oven to 180 degrees, roll out the dough to 5mm thick and cut out shapes.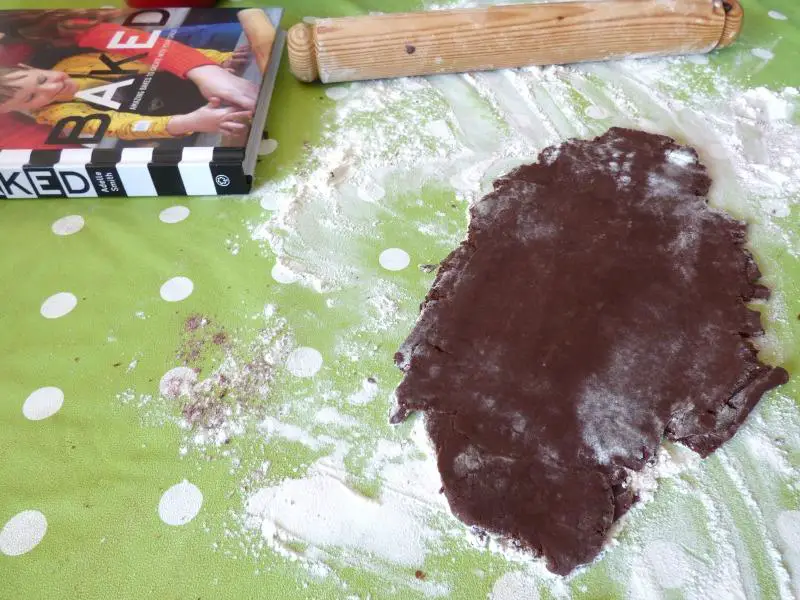 5. Place biscuits onto a sheet of baking parchment or greased aluminum foil.
6. Bake for approximately 10 – 15 minutes.
7.  Let the biscuits cool on the tray and then transfer to a wire rack.
8. Take small pieces of the fondant icing and roll into a sausage shape, then twist and roll flat.
9. Cut out the same shapes as the biscuits, brush a little water on top of the biscuit and place the icing shape on top.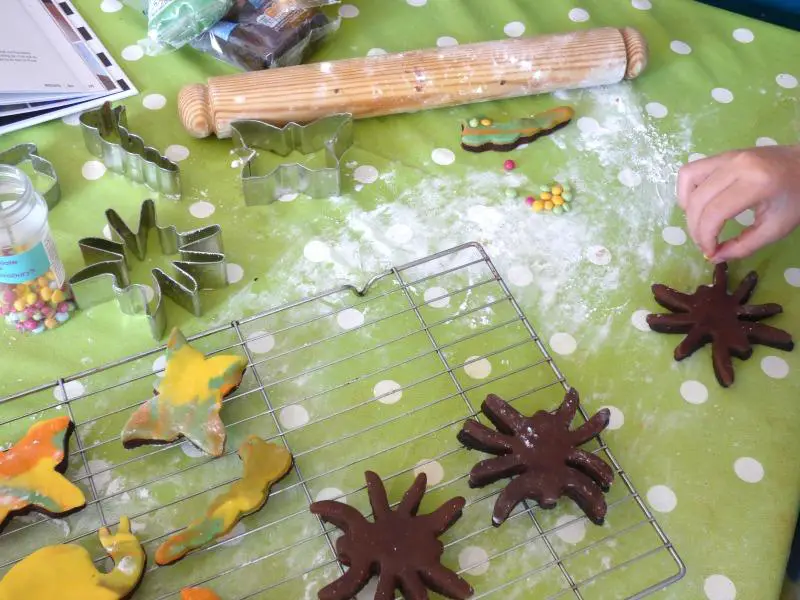 10.  Decorate if you wish.
The boys both loved making these and enjoyed eating them even more!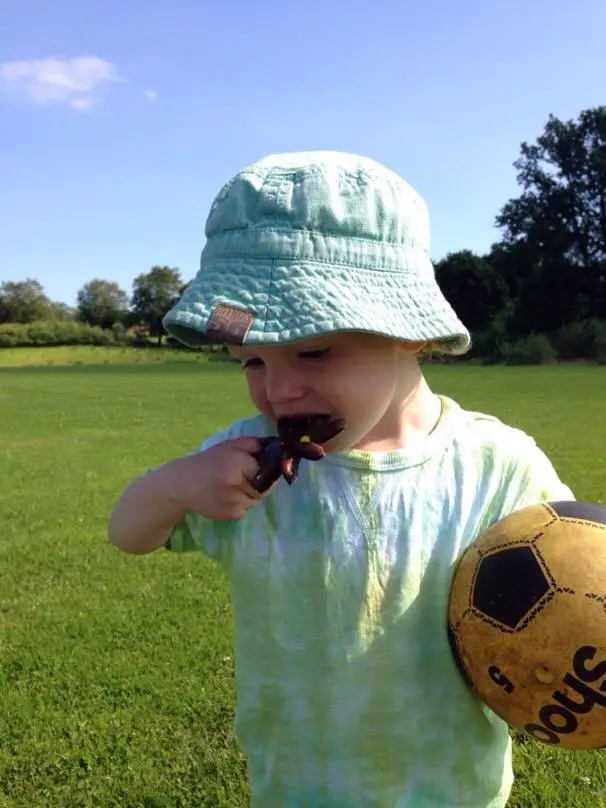 BAKED is a brilliant book for baking delicious treats with kids and I'm sure they will be just as mesmerised by all the yummy looking pictures too.  BAKED: Amazing Bakes to Create with your Child by Adelle Smith is available now from all good retailers, RRP £14.99.
J x
* I received this cook book for the purpose of this post, however all opinions are my own.