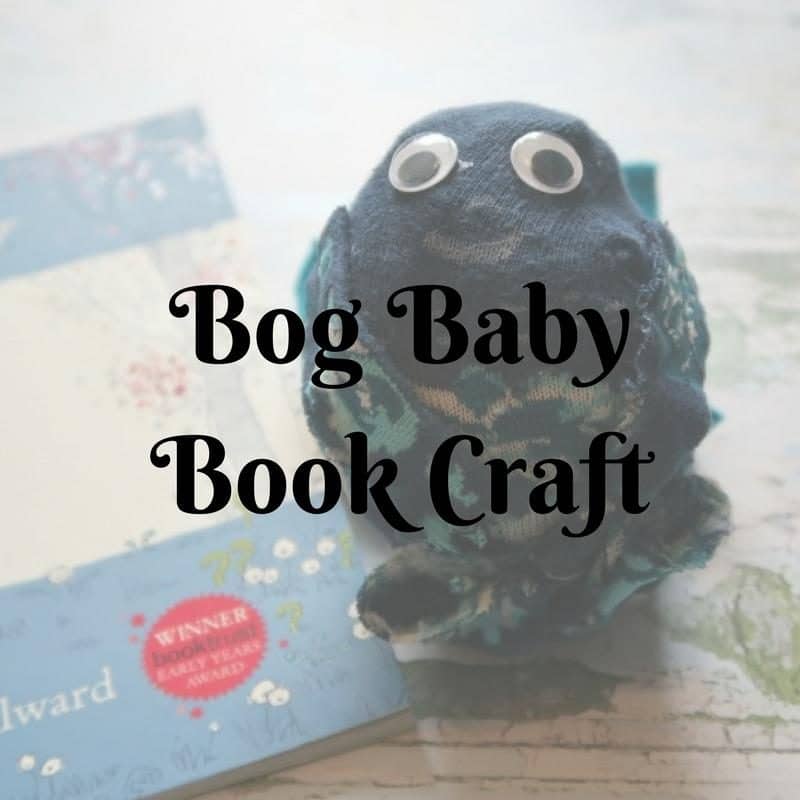 We were recently given a new book to borrow by a friend and both boys have fallen in love with it.  It's called Bog Baby, written by Jeanne Willis, and it's a beautifully illustrated book written from the point of view of the girl in the story.
The Story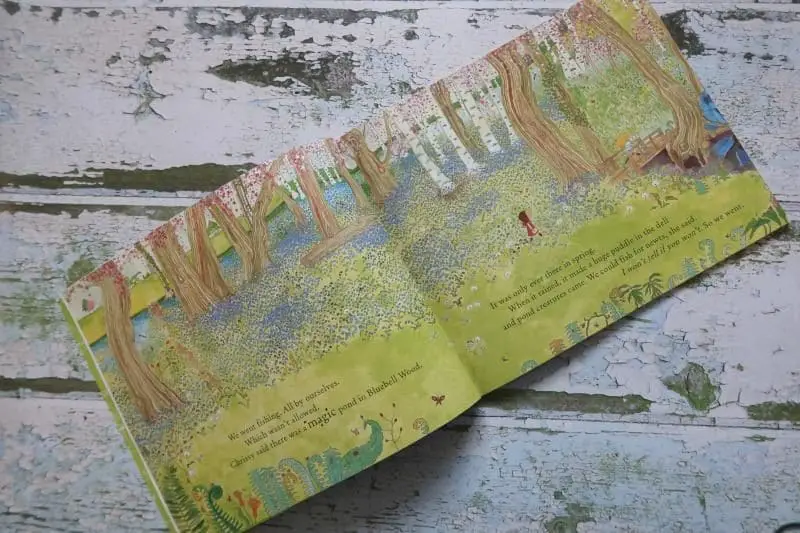 The gist of the story is that two sisters went out into the woods where there is a magical pond.  They went to catch newts, but instead caught a rare creature called a bog baby.  They took their bog baby home in a jar and spent lots of time playing and entertaining him.  Unfortunately the bog baby, although much loved by the girls, became ill as he missed his home.  The girl's mum found the sisters with their bog baby and helped them take him back and release him back into the woods.
It's a really lovely story and has an ecological moral about not taking animals out of their habitats, no matter how much you love them.
Bog Baby Craft
In the book, the bog baby is described as being soft like jelly, with two little mouse ears and a tendency to suck it's toes.  We had fun creating our own bog baby out of an old sock.   It's really simple to create and even little ones can get involved.
You Will Need
A blue sock
Hair bobble or elastic band
Blue and white felt
Fabric remnants for stuffing
Fabric glue
Googly eyes or buttons
A fabric pen
Fabric scissors
First stuff the sock with fabric remnants and tie off at the bottom with an elastic band or hair bobble.
Cut the cuff of the sock in half (see the picture) to create two 'feet' and glue down to the body a little with fabric glue.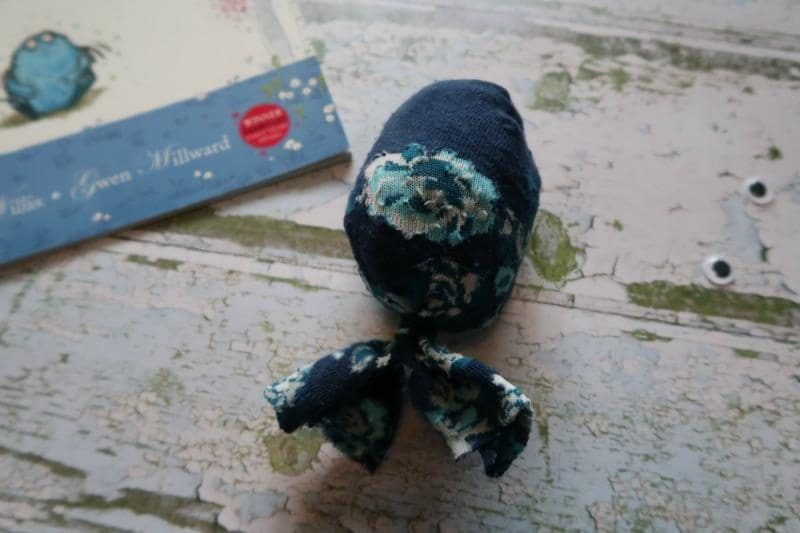 Use pieces of excess sock to create two arms.
Use the blue felt to cut out two mouse shaped ears and a tail and glue on.
Use the white felt to cut out wings and glue on.  For little ones you can have the felt pre cut so they can just glue on.
Glue on the eyes/buttons and draw a face with the pen.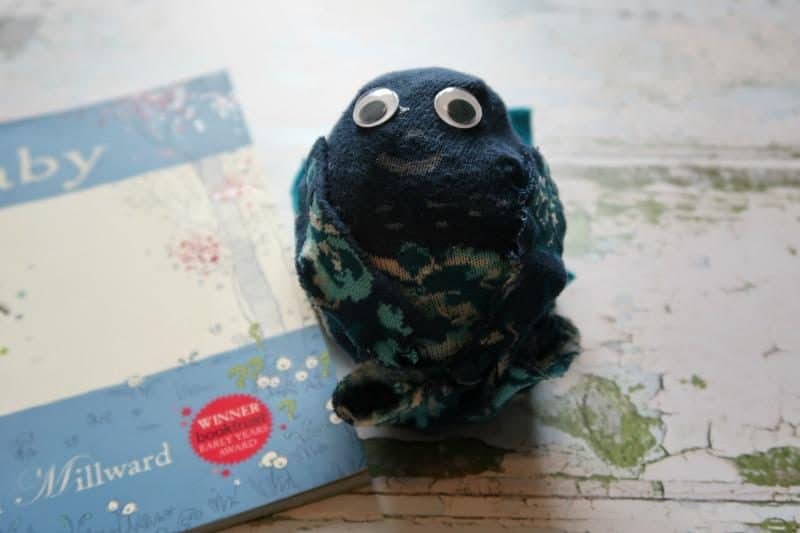 Hey Presto!  A cute little bog baby of your very own!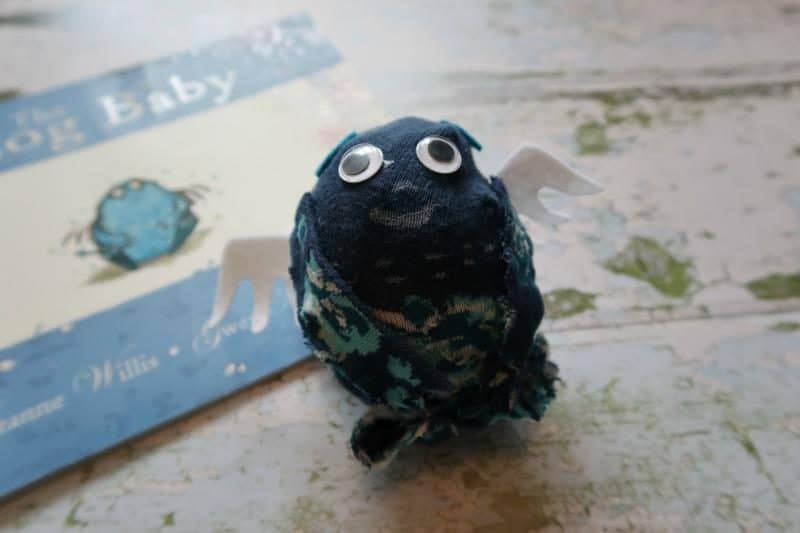 Enjoy making!