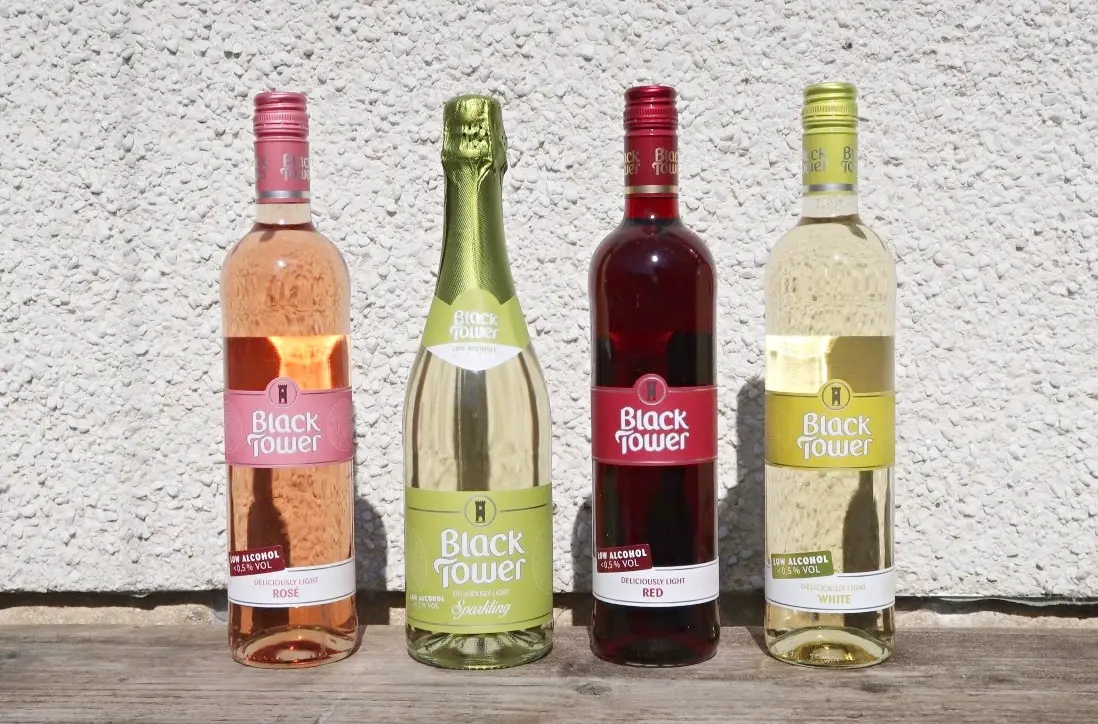 AD – Paid collaboration with Black Tower
Black Tower Low Alcohol Wine Collection
When I first started drinking wine at university I always went for Black Tower, the main reason back then was because I like the shape of the bottle.  Not exactly the best way to choose wine, but it worked out well for me as I enjoyed the taste too!  FYI that's also how I choose cars, by shape and colour, much to my husband's annoyance!
I don't drink alcohol as much as I used to, party because of getting too drunk when I was younger and not enjoying the hungover feeling.  However, when I was offered Black Tower low alcohol wine to try I thought it would be a great idea.  I could easily enjoy a glass of wine without feeling hungover (yes, I'm a lightweight, just one or two glasses is enough for me!) and it wouldn't ruin my healthy eating plan either.
Black Tower's low alcohol wine boasts a calorie content of only 29 calories per 125ml glass and 0.5% ABV and 1.5 slimming world SYNS per glass, which is perfect for those worried about their waistline.
Deliciously Light Sparkling Wine
Sparkling wine is always a treat and the perfect celebratory drink.  I tried a glass and enjoyed the fruity taste and fizz, it certainly tasted good to me.  Of course the cork popping off is always a pleasant sound at any celebration.  This would be great for those parties and other celebratory occasions where you would like to keep the calorie content down.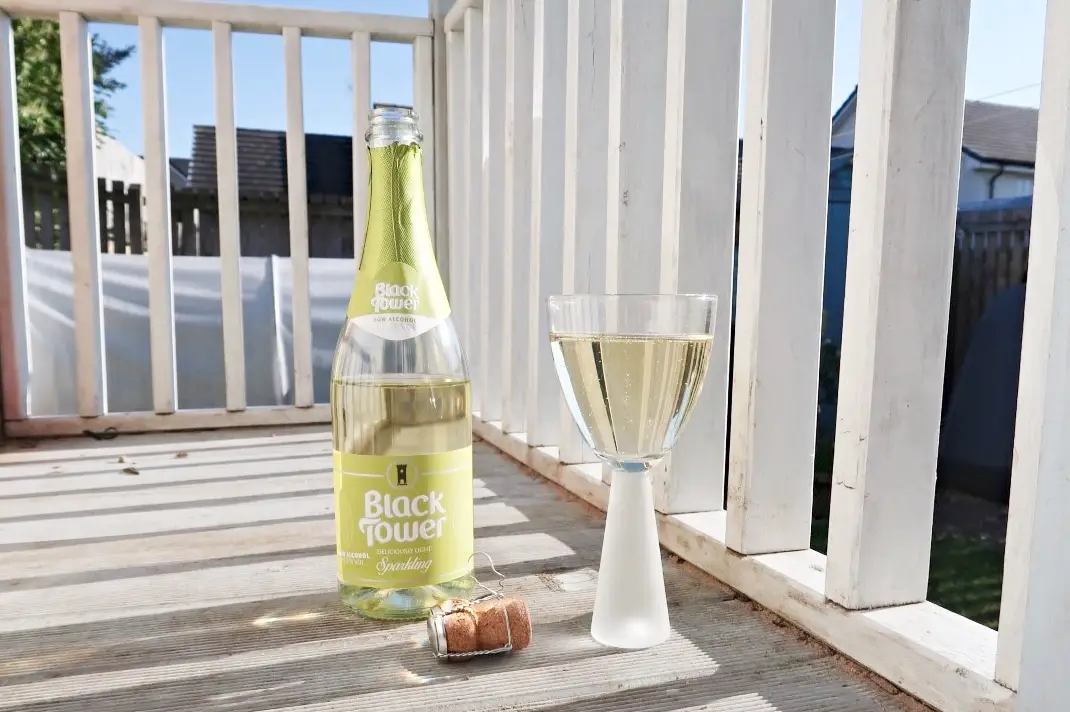 As I don't tend to drink sparkling wine I asked my husband to test it too, he managed to drink most of the bottle, so I take that as a good sign!  He said that it tasted very similar to other alcoholic sparkling wine he has tried in the past.
Deliciously Light White Wine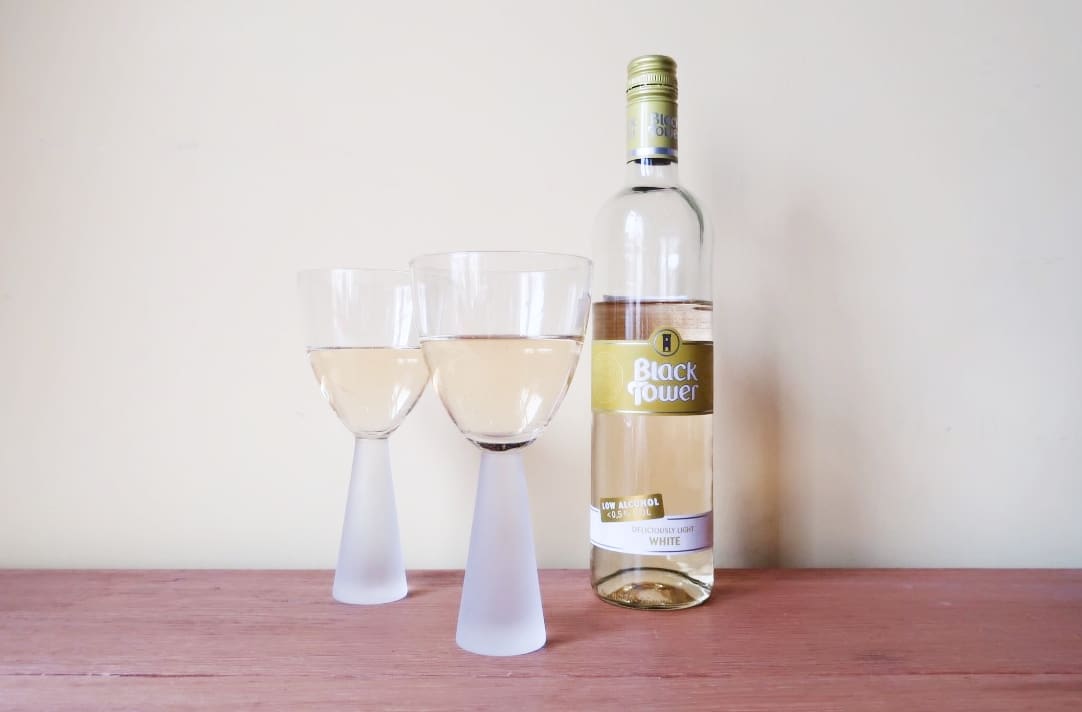 It was Black Tower white wine that I first tried when I was a teenager, so I did wonder if this Black Tower low alcoholic white wine would be just as good.
The light white wine has aromas of peach, orange and passion fruit, which I found beautifully fruity.  It's slightly different to the alcoholic white wine, but I found it just as delicious and certainly one I would buy again.
Deliciously Light Rose Wine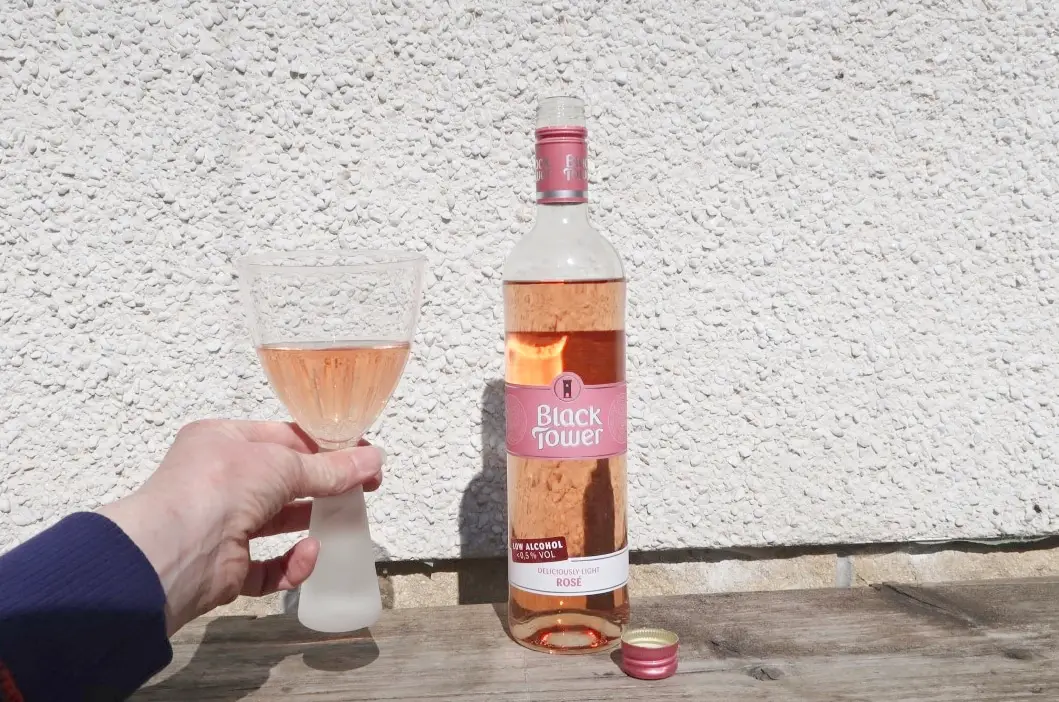 Rose wine has always been my favourite, I like the sweetness and fruity flavours in Rose.  So I was interested to see how the low alcohol wine compared to other alcoholic wine's I have previously tried.
With aromas of strawberry and blackberry the Rose wine has a beautifully fruity taste.  I could see myself happily drinking this on a summer's evening with friends.  Fantastic for people who don't drink very much or watching their calorie intake, like me!
Deliciously Light Red Wine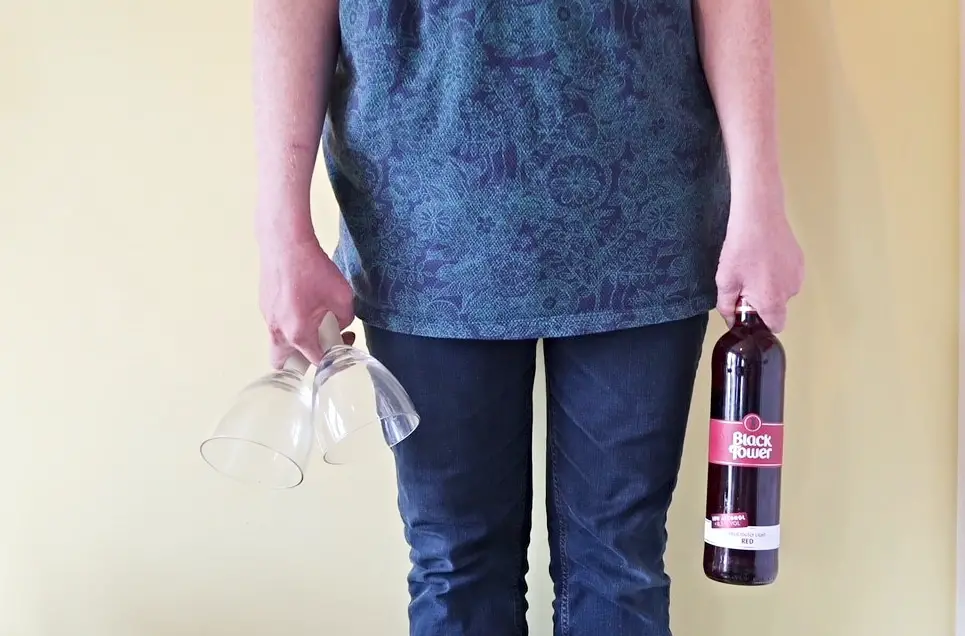 I have to admit that I'm not much of a red wine drinker, so I left this particular wine for my husband to test.  He happily obliged and has confirmed that it has a similar taste to full alcohol red wine.  Perhaps this should be what I buy him rather than the full alcohol versions from now on!
The light red wine has aromas of spices and blackcurrant and smells delicious.  My husband enjoyed this wine with a meal of roast chicken, although I'm sure there are lots of other food it will taste good with!
Verdict
As I've been trying to lose a little weight by watching what I'm eating, mainly a lot less junk food, the Black Tower light wine is perfect.  I can drink a glass without worrying about going overboard on calories and I certainly don't feel awful the next day.
It will be great that I can join in with social occasions when everyone else is drinking wine and not feel left out or forced into drinking alcohol.  I will certainly be buying Black Tower light wines in the near future.