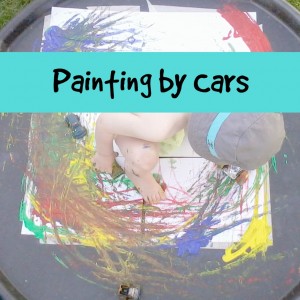 When O asks to 'make' something it usually begins with wanting to make food, however, I can't always do that with A around.  Of course we do sometimes, but it's not fair on A to do it all the time!  O's next go to 'make' activity is painting with cars, a very simple, but often messy idea.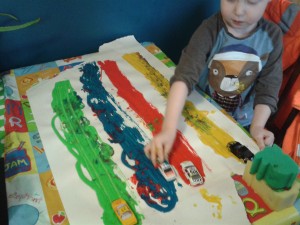 This is the car painting play nowadays, I found it more fun myself when he was younger>>
Outdoors is often more fun for painting with cars and paint as you can move around more and add lots of different elements to the play>>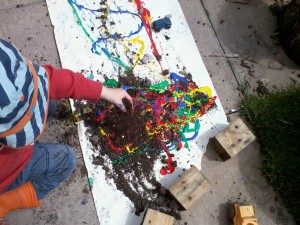 Soil and wooden blocks to crash into were a favourite in the photo above.  Glitter is often used too as he likes to match the glitter colour to the paint colour!
Have you tried painting with cars yet?
J x