I have been testing out a new lifestyle watch called Zing for the last few weeks.  It can, of course, tell the time, but it's so much more than just a watch.
The Zing is a lifestyle accessory which can track your daily activity levels, you can play games with little flicks of your wrist, send messages to friends and use it for shuffling music on your Apple device.
It can be worn as a watch or necklace and there are a variety of different watch straps to choose from.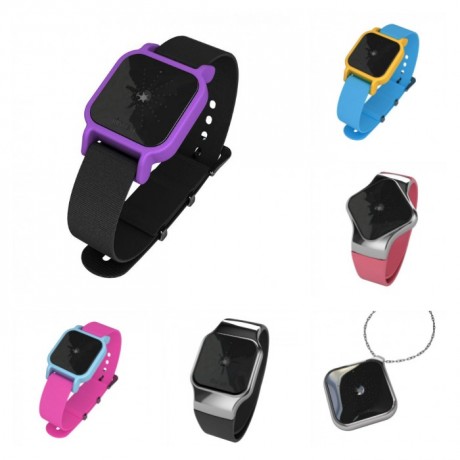 The trick to get the Zing to do any of its tasks is to flick, roll, turn your wrist or even blow across the watch face.  It makes the Zing fun to use, although admittedly it takes a little time to get used to the different motions.  Note that the motions need to be smooth to get it to work, jerky motions when you're getting frustrated with it will not help!
The Zing arrives with an abbreviated guide, but I highly recommend downloading the full guide from the MVBii website.  It explains how to do everything in great detail (which you will need).  You also need to download the app. To your IPhone or IPad ready to connect.
Once your Zing is charged up your first task is to tell the time, after a simple roll of your wrist it should flash the time.  You need to remember to read the hour hand first, then the minutes, otherwise you will get a little confused!
Next you need to connect your Zing to the app, unfortunately this doesn't always work well for mine, but if it doesn't connect straight away you can use a pin to reset it and then it should connect easily without losing data.
The games are easy to play once you get the hang of them, but you will need the full guide to explain how they work.
Messages can be sent to your network privately through the app. and can even be sent by blowing across the face of your Zing.  Again this doesn't work on my Zing, but my mum's Zing definitely does register it.  It's not greatly important, but I imagine little bugs like this will be fixed in newer batches.
What I like most about the Zing is the activity tracker, showing you how long you have been running, walking, sitting and sleeping.  You can check back through previous days and what times you are most active.  This is great to help you maintain a good level of activity each day.
Another function allows you to connect to your music on you phone or tablet and playing or shuffling.  I haven't mastered this yet, but I'm sure I will manage sometime soon.
All in all I like the Zing, it's fun to use, once you get used to the motions, the activity tracker is useful and it's great to show off with it's flashing lights!  However, I do think it needs a little more work to ensure that the Zing works smoothly so you can use everything properly and connects automatically.  Once this is sorted it will be a great lifestyle accessory!
If you would like to win your own set of two Zing lifestyle watches, then complete the Rafflecopter form below.