We all know that there are always lots of different sporting events throughout the year.  Some are our own country's teams competing against each other, but the ones that cause the most excitement are those that involve people from all over the world competing to win the highest honour.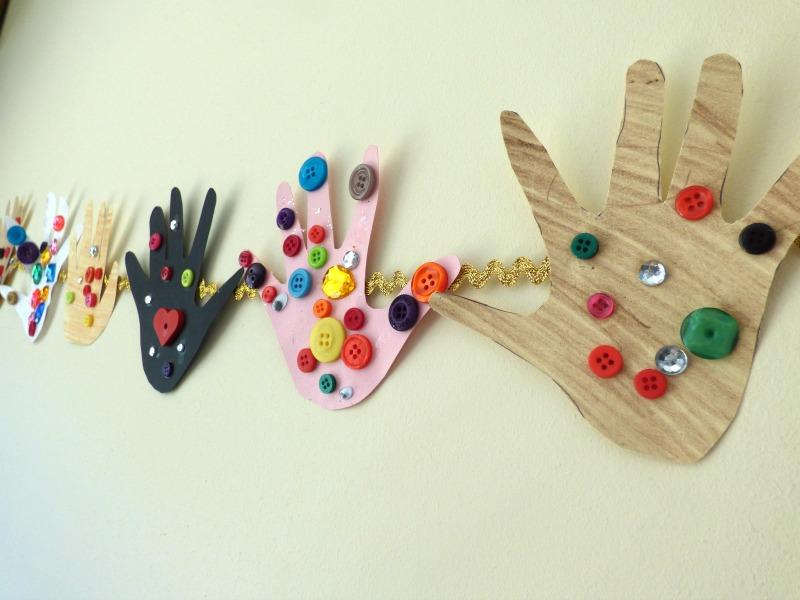 In light of all this competing we decided to celebrate all the different cultures around the world celebrating their sporting successes together with a banner of different coloured hands.  Each hand representing different cultures from around the world.
I't's fairly self explanatory to make.  You just draw around your child's hand and cut it out (they can do this if they are good with scissors).
Glue on decorations and then glue to a ribbon to hang on the wall.  This would be great alongside different flags for a real celebration and trying out a variety of different sports in the garden.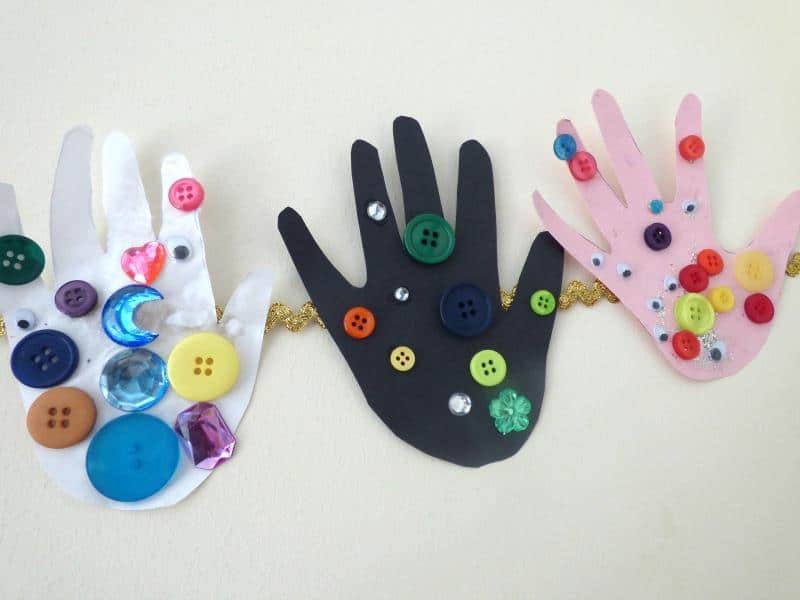 Pin for later: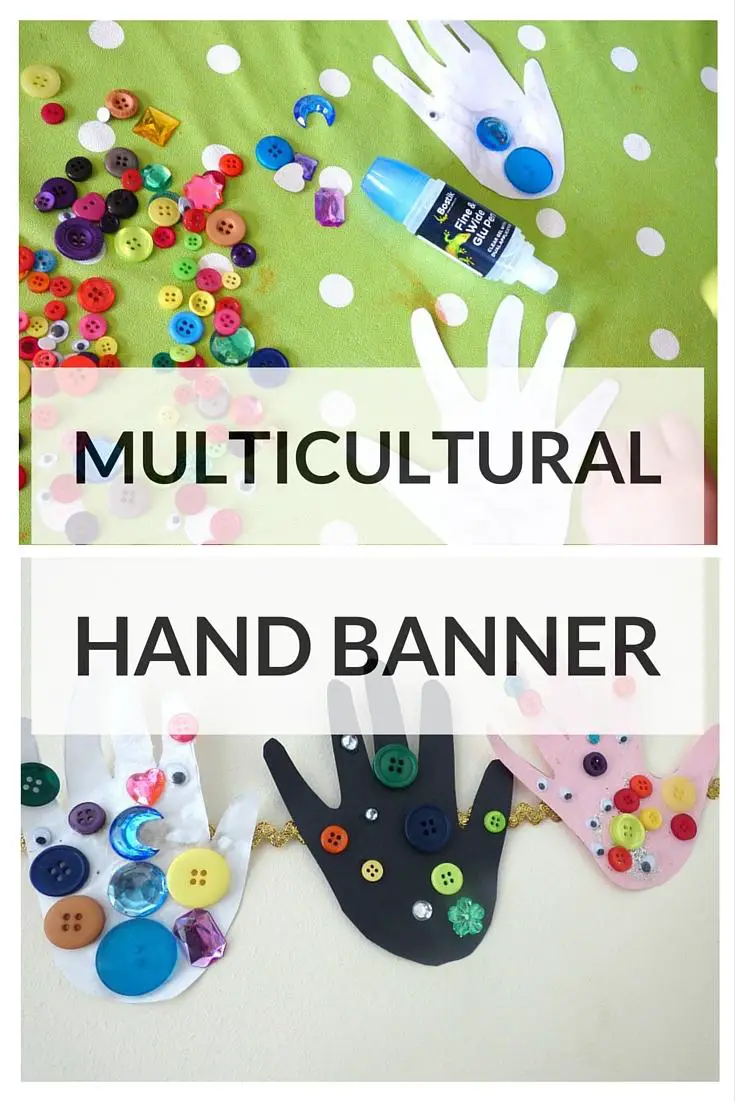 Are you celebrating any major world sporting events this year?
J x
* I received a box of craft goodies from Bostik for the purpose of this post, however all opinions are my own.