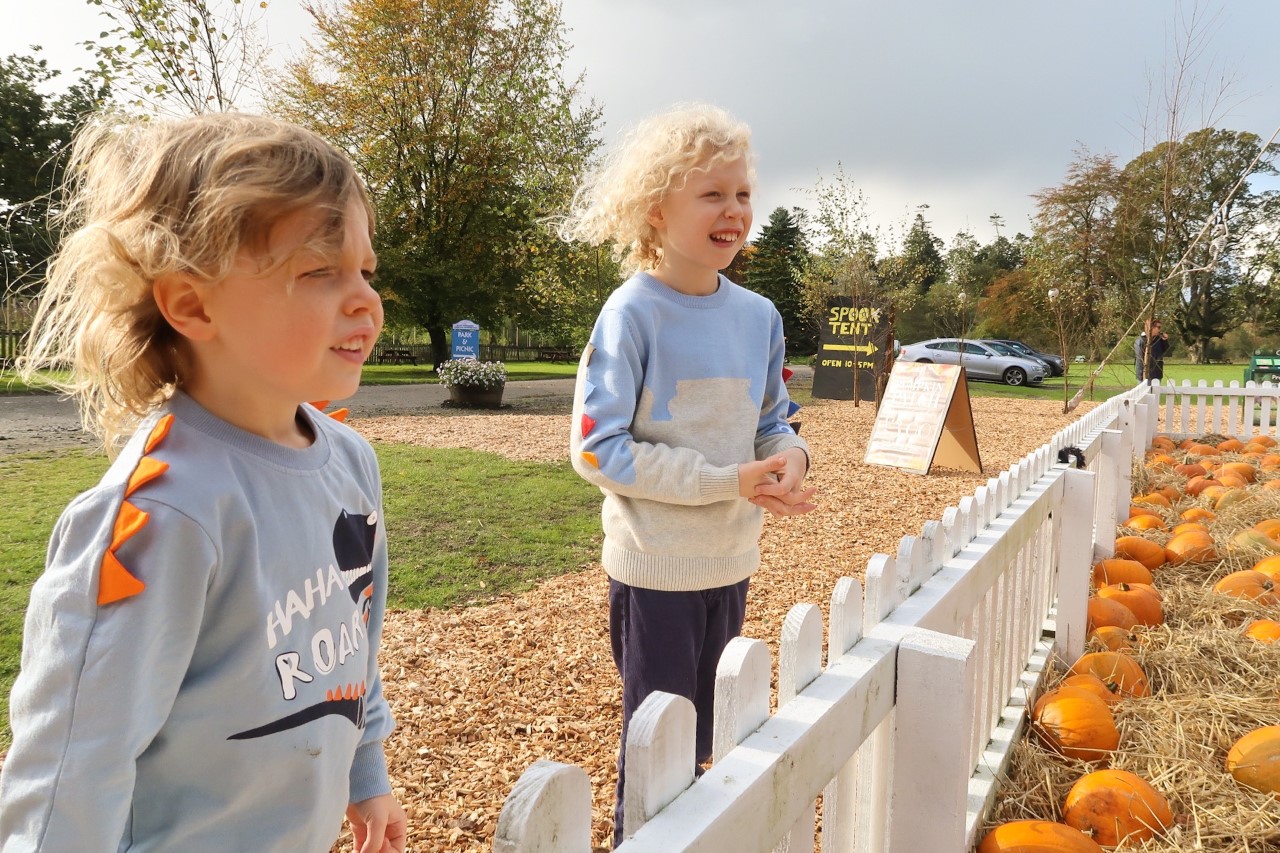 AD – I have been compensated for this post
The kids are always in need of new outfits, if they don't grow out of them they have snagged them on thorns whilst climbing trees!  So they were rather excited to get a whole new selection of tops and jumpers from Kimi Dog wholesale clothing company.
Animals: Existing and Extinct
Littlest was rather excited with his dinosaur top as it has orange (his favourite colour) spikes on the shoulders.  Plus the slogan 'I love my mum more than dinosaurs' is good with me!!
The great quality fabric means that it will last him until he has another growth spurt and it will certainly be worn throughout the winter here in Scotland.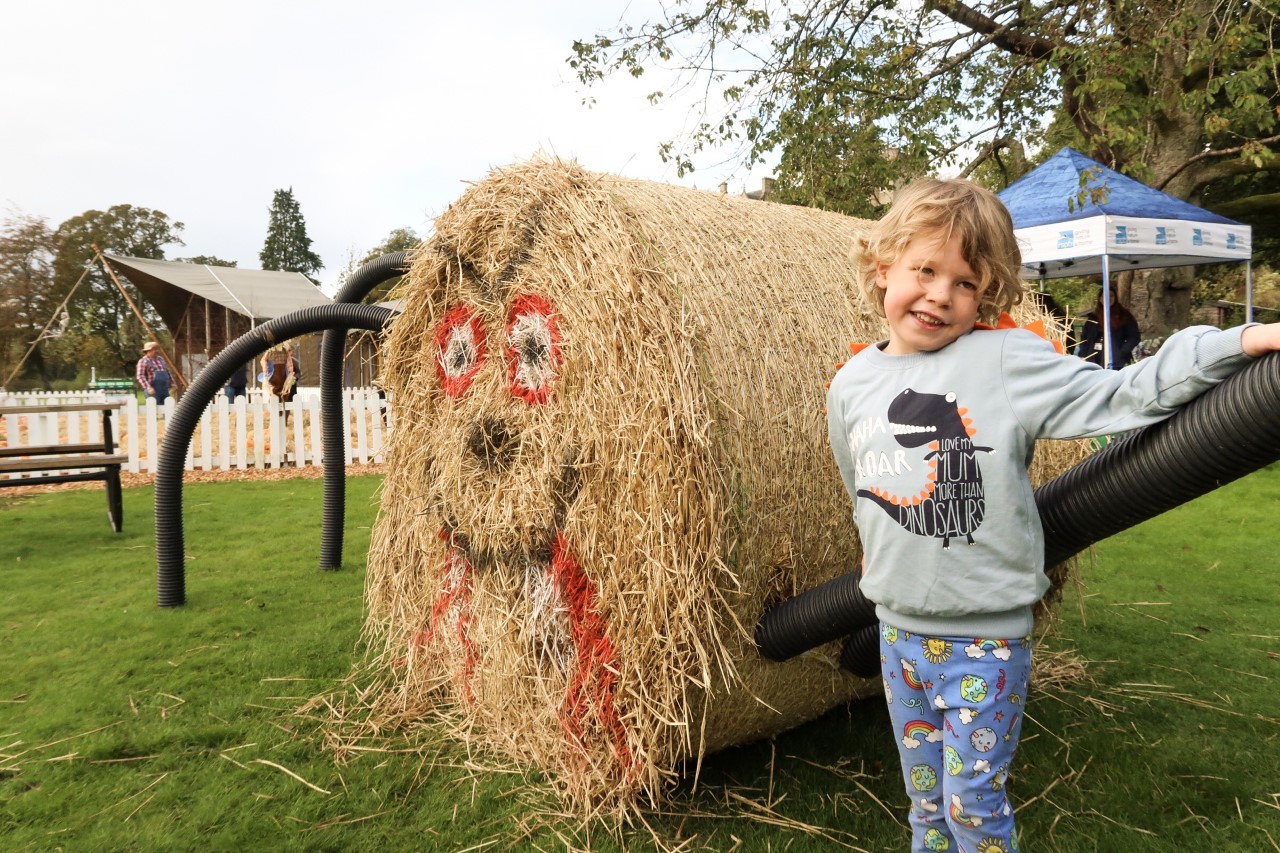 Littlest was impressed with his shark lifting weights t-shirt and as with the dinosaur jumper, it's such good quality that I know it will last a long time.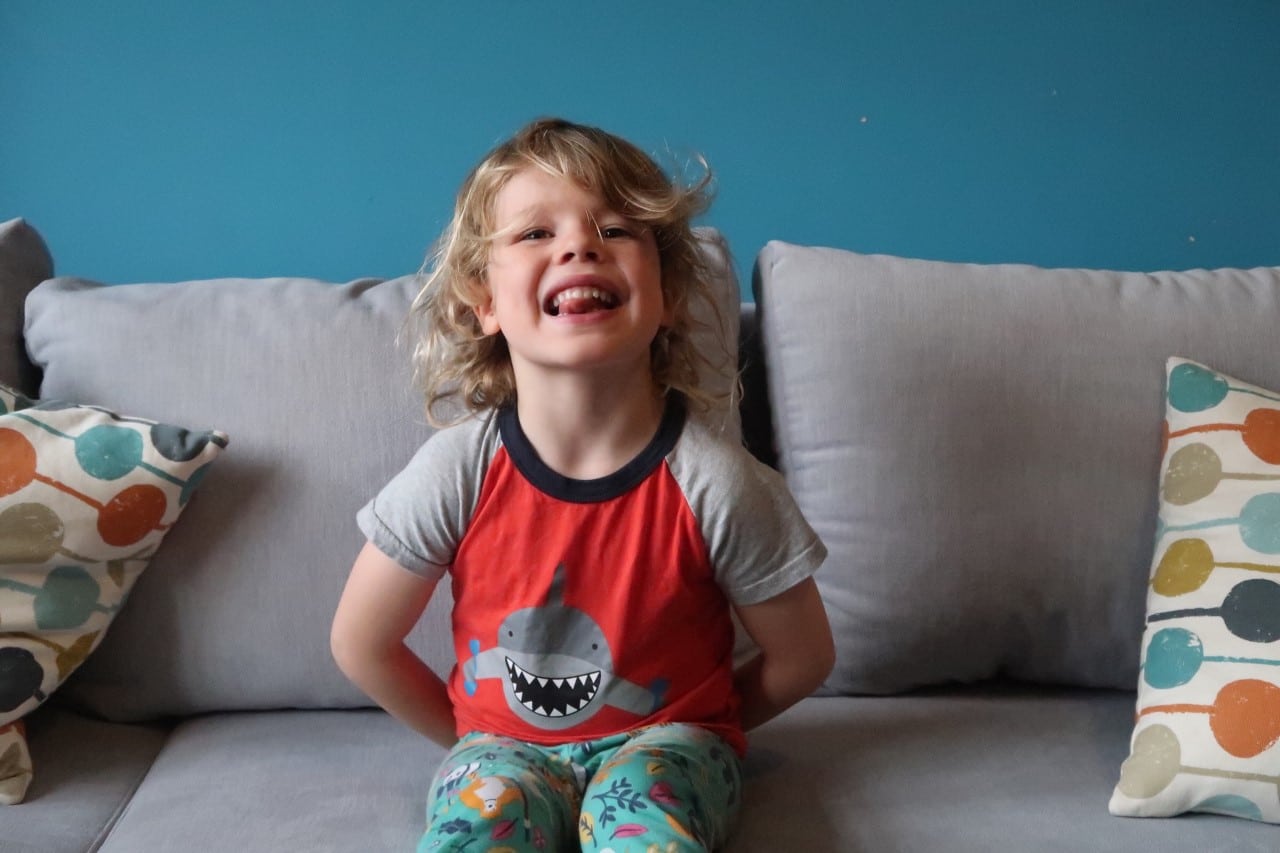 Eldest was sent also sent a dinosaur t-shirt with a tail that pokes out the side of the top.  A simple design, but great for dinosaur loving children and the novelty of the design coming off the t-shirt fabric is a big hit.
A similar long-sleeved dinosaur t-shirt for littlest, the yellow really does suit them both, it's such a great colour to brighten up dull autumn days!  The bold dinosaur motif looks great against the yellow background and fab for whatever home ed activities we have planned.
Vehicular Kids Tops
Our eldest has always been vehicle mad, I still remember him at toddler group lying on the floor watching how wheels on different toy vehicles moved.  So he was clearly very happy with his new long-sleeved tractor top, that has the wording 'That's how I roll'.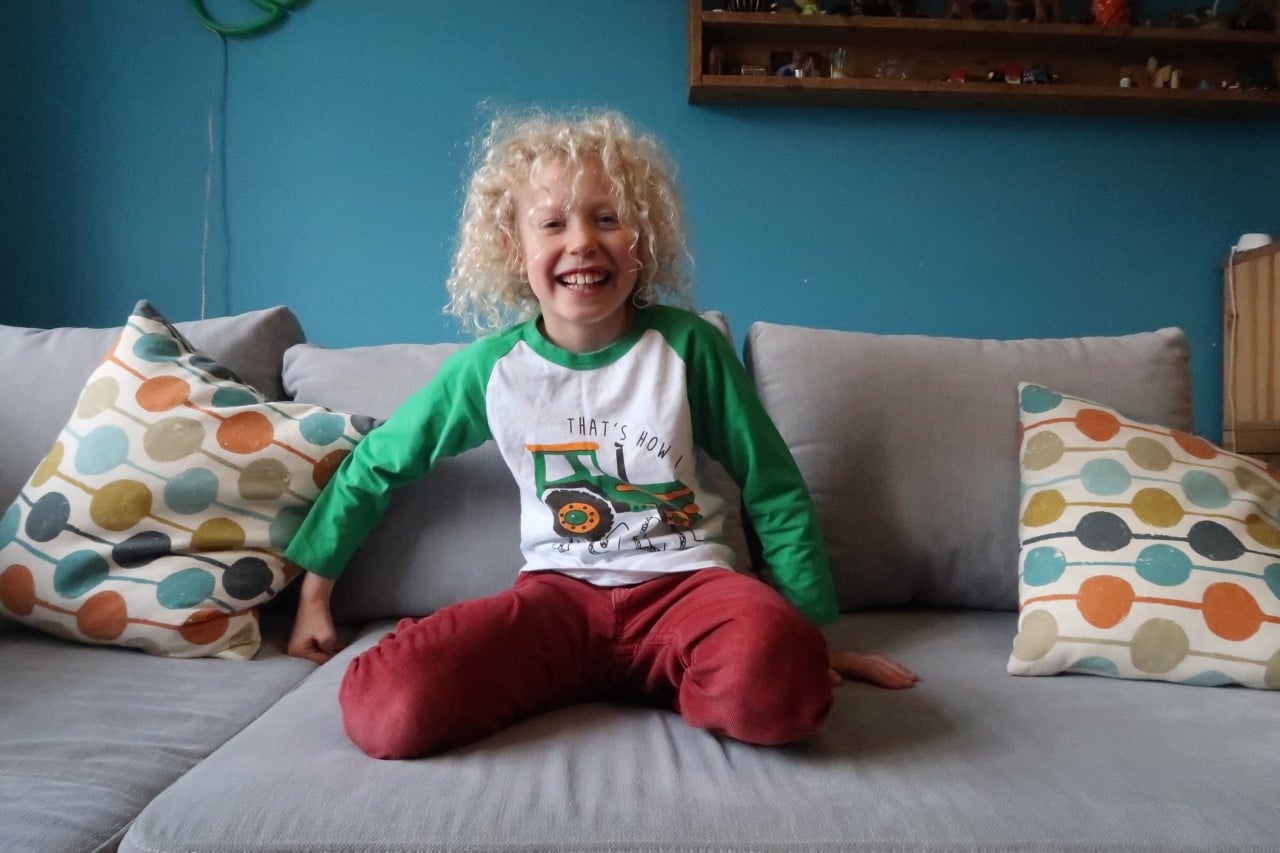 Youngest is never so keen on vehicles, but he did love this long-sleeve number, with campervans, cars and mopeds in a variety of colours.  It's good quality material and the 5-6 size is perfect on him.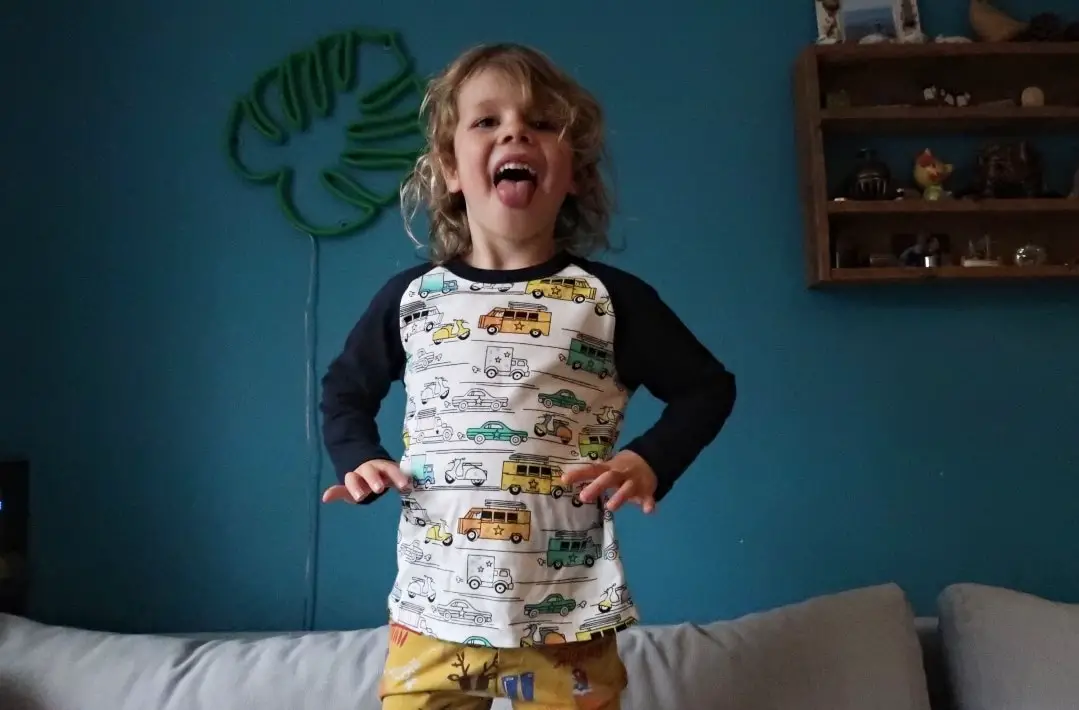 Fruity Clothing
The zip-up thin hoody top is going to be perfect for when littlest is in warmer countries next year.  It's thin enough to to not be too warm in the summer, but great for the slightly cooler evenings.  Plus the fruit'y' pattern of pineapples and melons is very summer'y' and would be cute on any little child!
Eldest wasn't left out of fruit themed tops and being a fan of the humble banana he was excited to have this banana top with different coloured sleeves and a silly face.  It's made of the same good quality material as the other tops and will certainly be well used by my growing boy.