We spend the majority of our days out the house.  More often than not the boys can be seen cycling around the local area, climbing, jumping and crawling in parks, woodlands and along rivers.  All this play does lead to the inevitable demise of their trousers and at the moment they seem to be going through a couple of pairs of trousers every few months.
The Trouser Issue!
I'm sure I am not the only one whose children seem to get holes in their trousers so easily?!  We recently bought a whole new set of clothes, mainly trousers for my eldest and he's worn holes in the knees of most of them already.  Then he refuses to wear them as it will be cold.  Yes, a little hole in the knee of your trousers will make you cold, but you can wander about with no top on when it's 12 degrees….  Not sure how logical that boy is!
As children grow so quickly we tend to buy things fairly cheap, which may be part of the problem.  But I do wonder if I should be buying more expensive items in the hope that they won't fall apart when under everyday use.  After looking around at some different options with stronger materials I came across Engelbert Strauss's website.
Tough Clothes For Kids
Engelbert Strauss sells a range of hardware and workwear both children and adults.  I love their whole mix and match range of kids clothes, which start at age 3, perfect for my rough and tumble kids!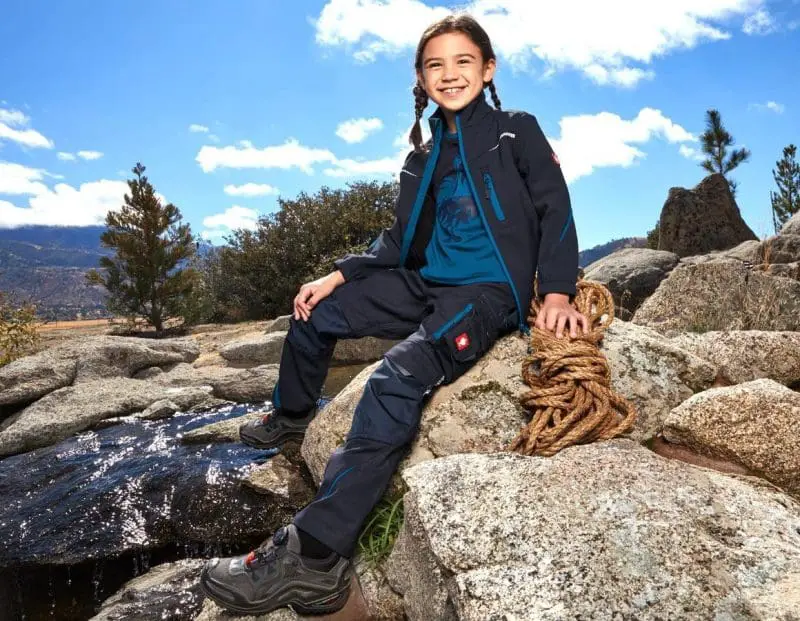 I was especially impressed with the trousers that look brilliant for kids that love being outdoors.  They have multiple pockets for storing things and most importantly durable knee material.  I can see both my boys loving wearing these and they are likely to last a long time too.  Maybe I could even hand down my eldests trousers to his little brother?!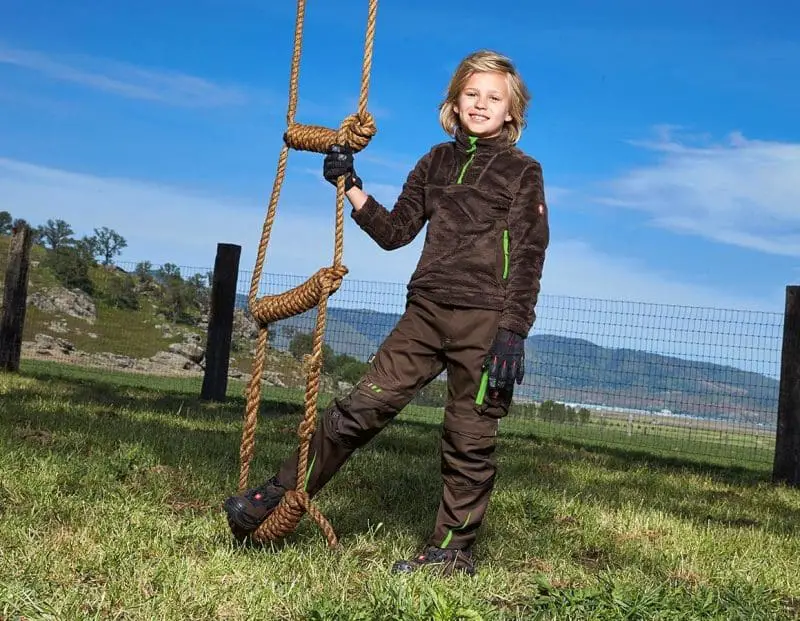 Aside trousers Engelbert Strauss also has some fantastic jumpers and tops.  This fleece jumper looks so cuddly and cosy, perfect for windy Scottish summer days at the beach, or under outer layers in the winter.
I will definitely be considering buying some of this mix and match range for my two.  Hopefully that will keep them going for longer than a couple of months whilst we explore more of our country this month.
* This is a collaborative post.