Earlier this year our two boys discovered the joys of the Fun Box, the new version of Scotland's Singing Kettle (I loved it as a kid!). If you have never heard of either of these, then you probably aren't from Scotland.  But if you are ever up here with kids, then you should check if there is a Fun Box show nearby as the kids will love it!
Anyhow, the Fun Box is a Scottish kids show with lots of traditional and not so traditional songs with modern twists and lots of laughs.  To say the boys loved it is an understatement!  Unfortunately for them I am rubbish at remembering the words to their favourite songs, I just don't have the memory for that sort of thing! So I had downloaded a few of their favourite Fun Box songs (Rattlin Bog is my particular favourite) onto my phone.
As you will probably know the sound from a phone will always be a bit tinny and not great for kids to hear properly and dance along.  This is where a bluetooth speaker comes into it's own!
The T630 bluetooth speaker from RED5 was incredibly easy to set up.  Simply turn it on and turn on bluetooth on your phone.  Select the speaker on your phone's bluetooth and then play the music, simple as that.  We had their favourite songs blaring from the speaker all afternoon!
They both loved that we could change the light display on the front, so they could dance along to the music mesmerised by the sounds and lights.
I was particularly amazed at how clear and loud the speaker was.  For the price it is, I wasn't expecting it to be quite so clear and we haven't had the volume at maximum (volume is changed by your phone's volume buttons) in the house as it's just too loud!
The device itself is quite sturdy and has already survived a couple of tumbles when our little toddler managed to get hold of it.  There is a clip on the side, which would be great if you want to clip it through a belt loop or similar when out, or even hang it up in the tent for audio stories and calm songs before bed.
I can see it being a really useful kit for kids parties.  Whenever we have pass the parcel you can't hear the music (normally played on a phone) over the kids noise,  so using the speaker you can actually play party games properly!
All in all this is a quality bluetooth speaker, easy to set up, durable, loud and clear, with great LED light display.  Perfect for helping to entertain little ones in the holidays!
Pin for later: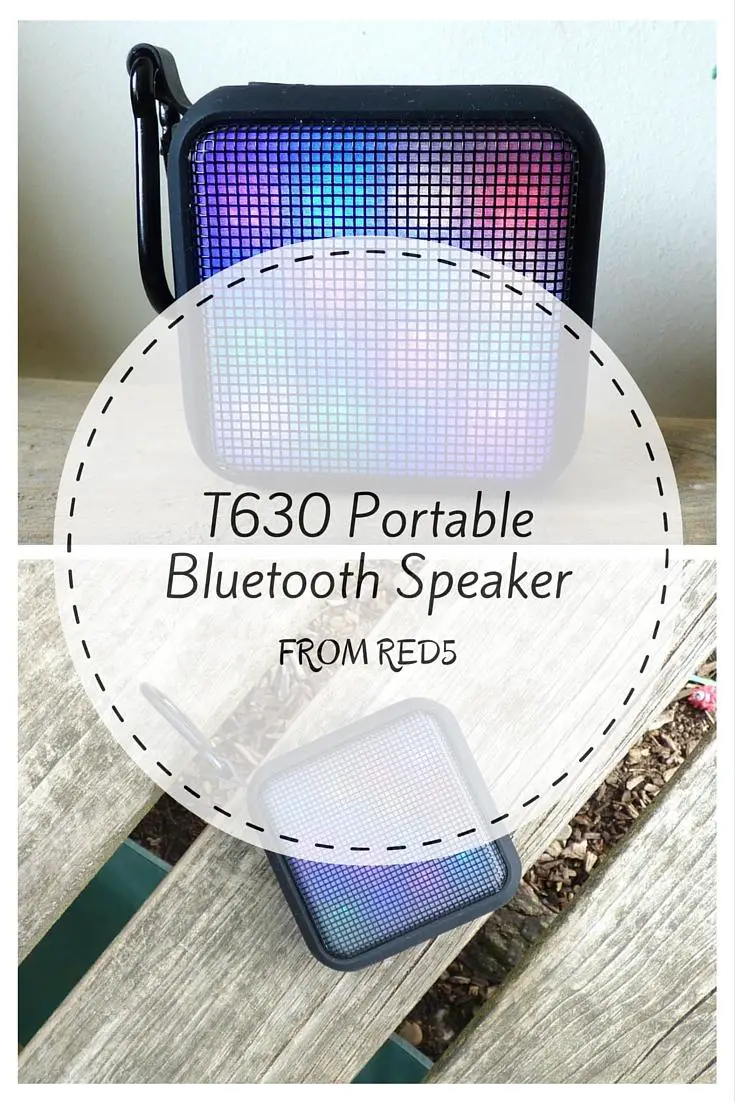 J x
* We received this speaker for the purpose of this review, however all opinions are my own.