The usual baby and toddler gifts often appear to be shiny plastic or noisy, so it's lovely to see a brand new shop now featuring sustainable gifts for little ones.  For First Steps has a range of ethical and eco-friendly toys and clothes for little ones, they work with brands and people who care about the planet that we are raising our children in.
Another thing I love is that none of their items are gendered, parents or friends can choose the items that the child has a  passion for without being influenced by labels.
They are also not just in it for profit, but like to give back to two amazing charities; Best Beginnings and Women and Children First.  For every order placed £1 is donated to them.
If you are looking for the perfect gift for young children or babies then I definitely think you should check them out.  Here are a few of my favourite items from their shop.
Baby's 1st Christmas
There are a lot of fantastic products on the For First Steps shop for babies, I particularly love these items.
Fox Natural Teether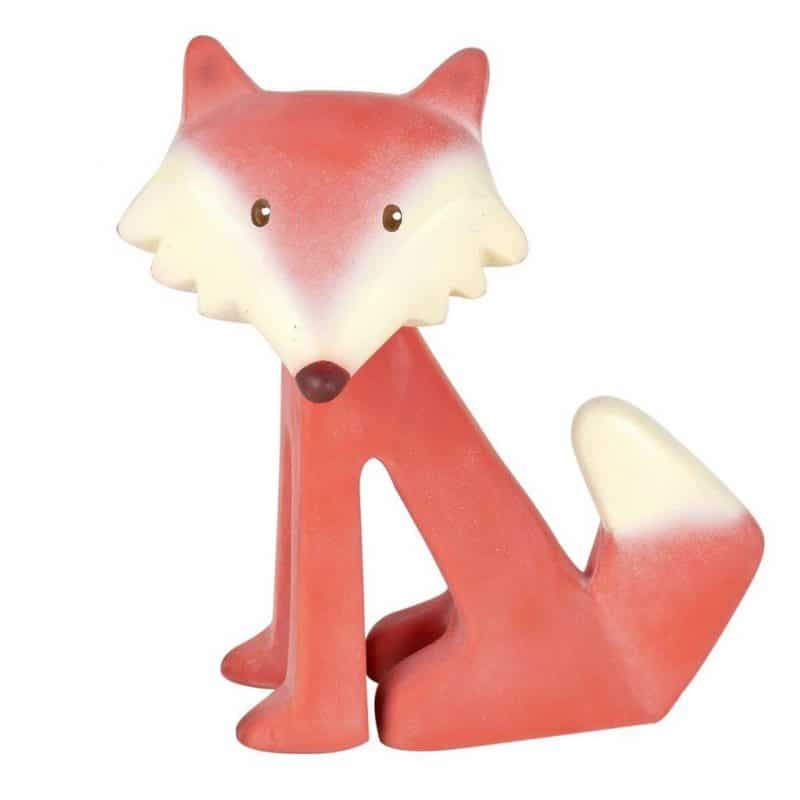 Everyone knows that babies love to chew, their favourite pastime when tiny teeth are making an appearance.  So this cute fox teether from Tikiri will be a perfect gift for babies.  The teether is made from natural rubber from the Hevea tree, which is primarily grown in Sri Lanka, it's biodegradable and ethically produced.  Perfect for little mouths, plus it's great stimulation for growing brains with the squeak when squeezed!
Bamboo Dinner Set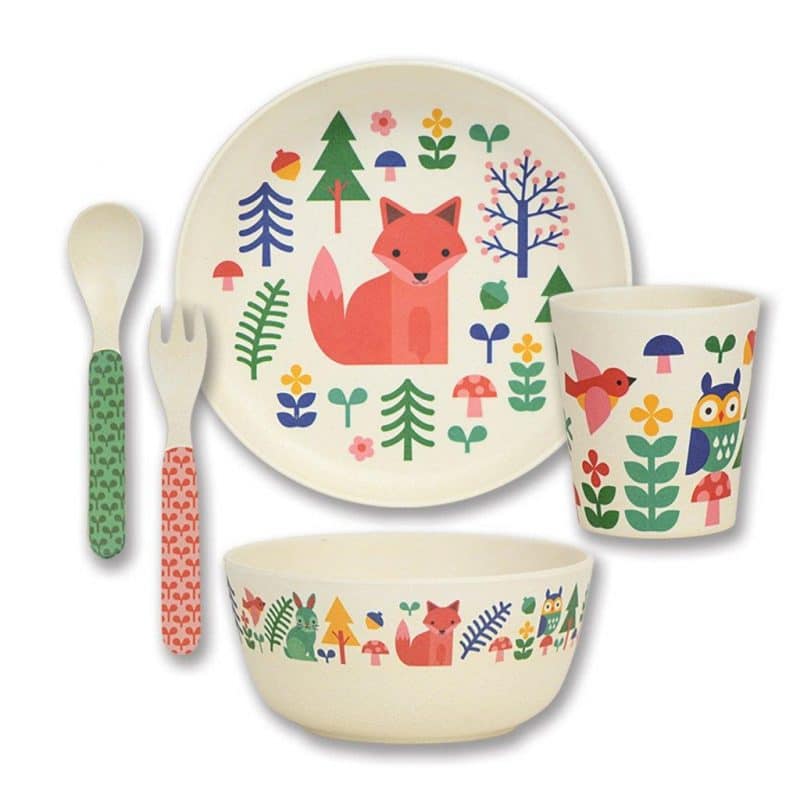 We were given a few different crockery sets for our kids when they were toddlers and I loved having something other to use than the standard plain plastic kids plates that everyone has!  The cute fox print on this crockery would be perfect as a gift along with the fox teether above, I do love a matchy gift!
Even better is that this set is made from bamboo and so it's plastic free, hooray!  It's always good to know that you are helping the environment when buying little ones gifts.
Pull Along Snail
When babies are just learning to move and walk a pull along toy is just what they need for encouragement.  This friendly little pull along snail is the sweetest gift for older babies.  This beautiful snail is made from sustainable rubber wood and natural non-toxic colours by Plan Toys in Thailand.
Sustainable Toddler Gifts
Although this says toddler gifts, they are also suitable for pre-schoolers too.  You would be surprised at how children adapt 'toddler' toys for different play ideas as they grow.  It's always interesting to watch play develop!
Deluxe London Wooden Bus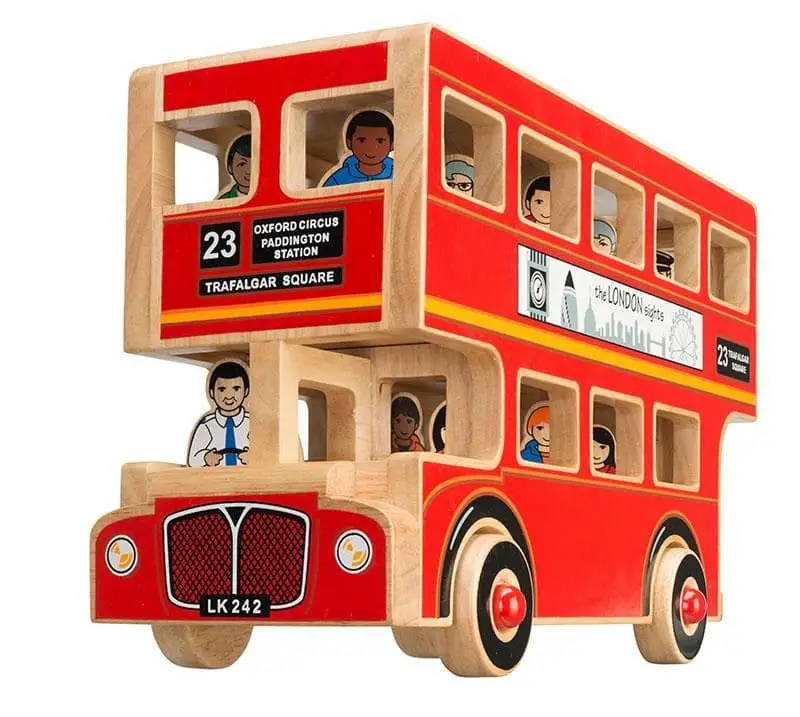 My four year old saw this picture as I was writing this blog post and I watched as his eyes widened and he requested I add it to his Christmas list!  So I am pretty sure that most little children will be excited to see this bus.  Those children who love vehicles will enjoy wheeling it around and then those children who like playing with figures or making up stories will have a fantastic time putting the little people in and out the bus.
The Deluxe London Bus toy is made by Lanka Kade which produces fair trade toys from Sri Lanka.  The bus is made from sustainably sourced rubber wood and non toxic paints.  A beautiful item that would be enjoyed by almost any child!
Knitted Hand Puppets
How sweet are this pair of knitted hand puppets?  I'm not sure which I love more, the elephant or the lion?  These puppets are actually suitable from birth, but I can just see toddlers having a great time making up their own stories.  The puppets are made by a British company, Chunky Chilli, who produce the puppets in rural China where they give employment to local families.
The puppets are hand made from 100% cotton and there's plenty more options on the website for different animals if your little one has a different favourite.  Pop down to the bottom of this page to win your own pair of puppets!
Rocking Pegasus
When toddlers are wanting to cause chaos nothing is better than a rocker.  They can move to their hearts content without actually going anywhere!  The Rocking Pegasus has adjustable back and foot rests to ensure your little one is comfy as they take to the skies, lovely for little ones from 12 months onward.
Pegasus is Plan Toys beautiful creation, based on the mythological Greek winged stallion.  The beautiful curves and yellow wings make it a very modern, yet traditional toy for kids.  It's made from sustainable rubber wood and natural non-toxic colours.
Competition
As mentioned above I am giving away two of the beautifully hand knitted puppets.  The lion and elephant puppets are great from birth and can fit most adult hands, great to encourage imaginative play and to aid little ones brain development.
To win these stunning puppets all you need to do is fill in the form below.
* This blog post is in collaboration with For First Steps.