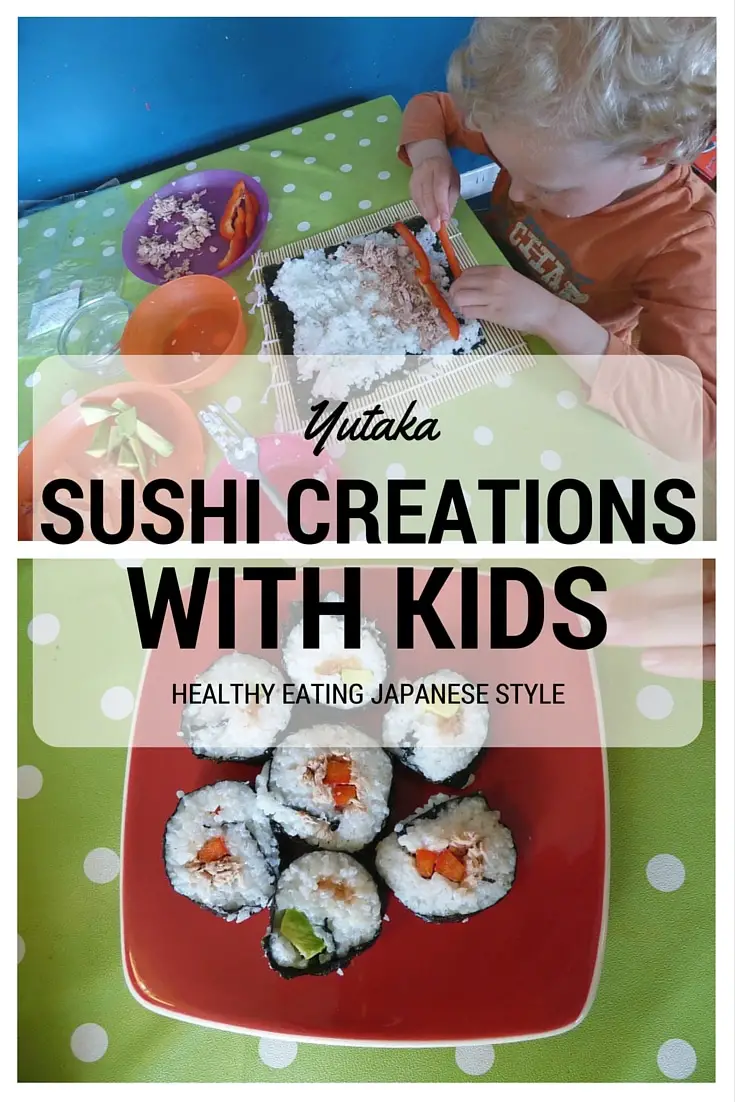 How often do you try new foods with your kids?  We tend to stick to the same things most weeks, so it's nice to introduce food that your children don't often eat.
Last week we created some delicious sushi together.  I love sushi and the boys have had it a few times, but we've never actually made it together.  We do bake a lot, but I really need to find more healthy lunch and dinner recipes that they can (and want!) to help with.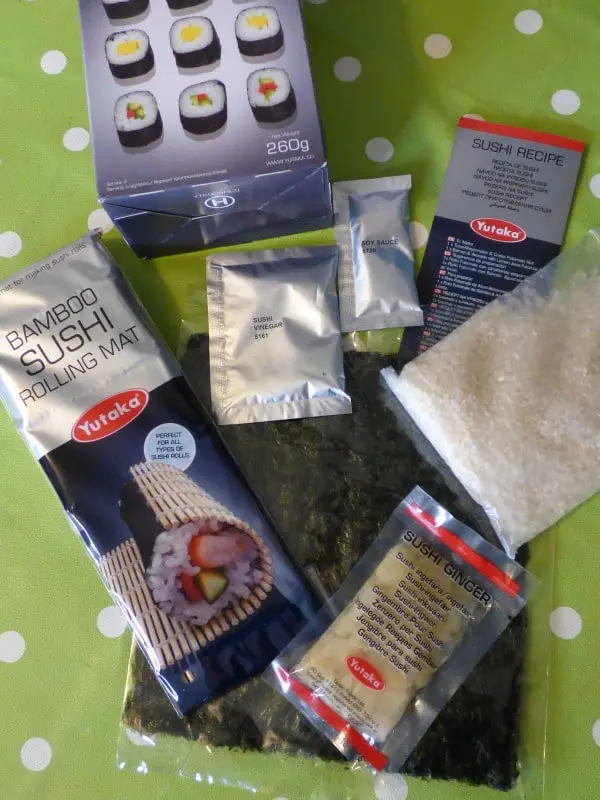 When we were sent a Yutaka sushi kit for 2, I knew the boys would love making their own sushi and testing out different fillings.  The kit contains everything you need apart from a little fish and vegetables to fill them.
The start of making sushi is the boring bit, boiling the rice, mixing in the sachet of rice vinegar and waiting for it to cool.  So the boys went outside to play whilst waiting.
Once cooled we arranged all the necessary equipment and food stuffs ready for the boys to create their own sushi masterpieces.
To create the sushi you need to spread out the rice on top of the nori sheets and then lay out lengths of vegetables and fish.  Mr A chose to put smoked salmon and avocado in his sushi rolls and Mr O placed tuna and red peppers in his version, however you can use whichever fish and veg that you enjoy!
Once the rice and filling are laid down, it is time for the rolling!  You need to roll from the filling end first, so the filling stays in the middle.  When completely rolled cut into slices and devour!
Mr O particularly enjoyed the sushi ginger and soy sauce with his sushi, but I'm afraid the Wasabi paste was just a bit to much for any of us!
Sushi is great way to help kids eat healthily. The Japanese diet is one of the healthiest in the world and it is thought to be one of the reasons that the Japanese have a longer life span.  Nori, in particular, is considered an ancient superfood with lots of health benefits including improving bone and dental health and being high in iron and fibre.
The Yutaka kits RRP is £4 and you can buy them from Sainsbury's, other food retailers and Amazon.
Do you enjoy sushi?  Would you make sushi with your kids?
J x
* I received the kit for the purpose of this review, however all opinions are my own.