Summer is on it's way and the weather is (finally!) warming up.  We're preparing for the summer with lots of fun activities for both outdoors and indoors with My Pocket Money Toys summer box.
We have reviewed My pocket Money Toys subscription boxes a couple of times before and always loved their contents.  They are now moving away from monthly boxes to quarterly boxes at summer, Halloween, Christmas and Easter.  So we agreed to review their summer box to see what it holds!
My Pocket Money Toys Subscription Box
It's always great to receive a box of surprises, but what I always love about My pocket Monday Toys is that they are full of quality items.  Shirley really searches for good quality items to include in her boxes and that hasn't changed with the larger quarterly boxes.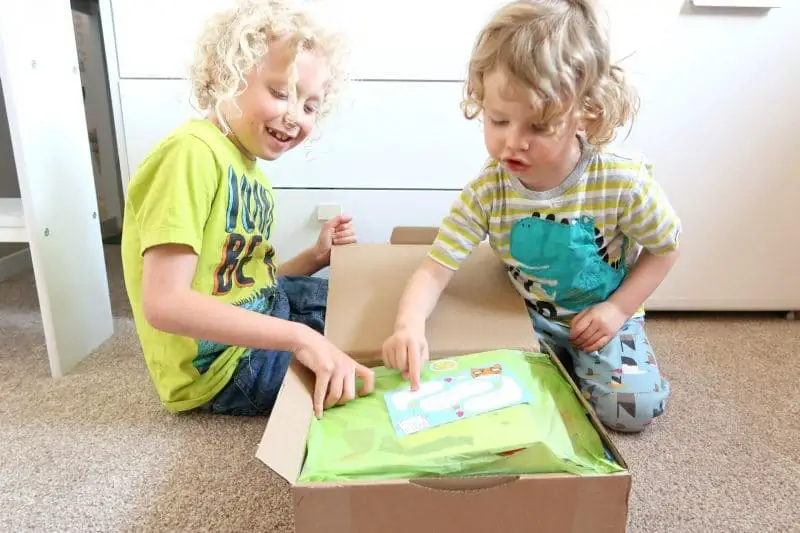 Both boys were excited to open it and find out what it contained.  They are used to waiting for photos for blog reviews, but I could see they were particularly excited about this one!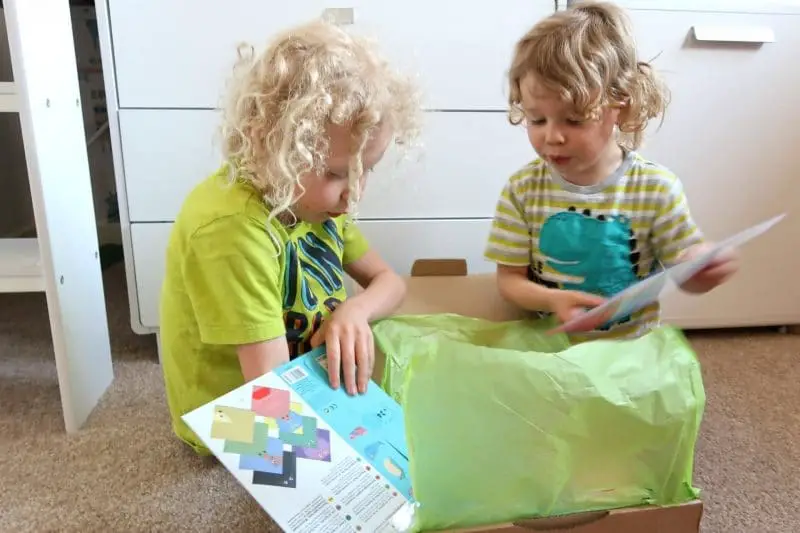 They raced through the contents and took everything out one by one to look at better.  Eldest was intrigued about the Around The World in 80 Days book (adapted version for kids) and immediately started flicking through the pages.  We read it later that day and both were very interested in the story and littlest had lots of questions.
It's a great introduction to adventure travel for children!
With everything laid out we were surprised at just how much there was to do.  A huge ball for playing outside (it comes with a pump too), magnifying glass for bug hunts, yo yo, explorer activity book to fill in, an origami animal kit, card game and squishy monster.
The ball was immediately blown up, you have to keep pumping even when you think it's already full!  Just as well it comes with a tape to tell you how far to keep blowing!  It's definitely very bouncy and a good garden toy.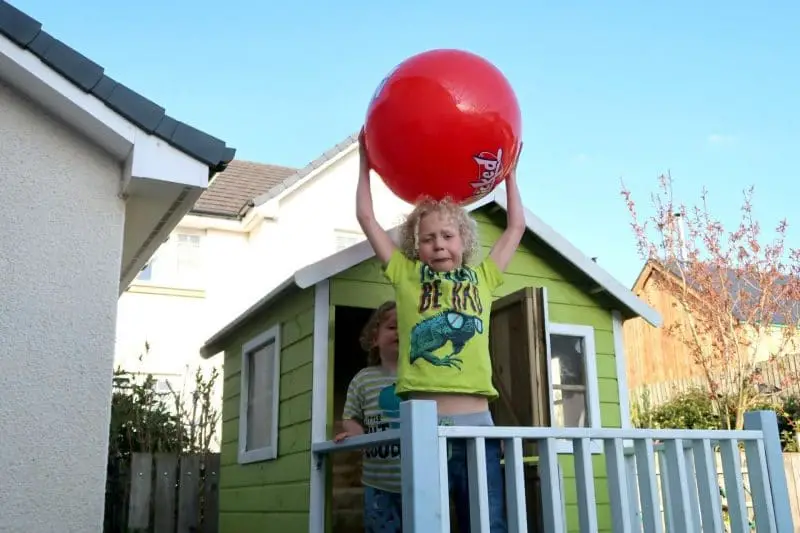 Neither of them has quite got the hang of the Yo Yo, so after they had a few goes each it was mine to pay with!  I can't do any tricks, but it's still fun to play with!
The magnifying glass was commandeered by littlest and has been used outside for bug hunting, looking for ants on toys and us (!) and turned into a magic key for the playhouse.  It's definitely going to be well used!
We have also made a good number of the origami animals between us.  My 6 year old hasn't got the perfection skills for folding and needs a little help at getting the folds in right place, but they are simple designs.  They are also great for imaginary play or as display items.
Verdict
We love the new larger boxes and looking at the items it certainly seems worthwhile as an activity box that will keep them busy throughout holiday periods.  The quarterly boxes will be available at just the right times for the main holidays and are great no matter the weather.
You can buy the boxes for £30.00, plus postage of £2.95 as one off boxes.  Gift boxes (ideal for parties!) and party favours (from £4 a box) are also available.  Check out My Pocket Money Toys to find out more!
* We were sent this box in return for this review, this is a collaborative post with My Pocket Money Toys