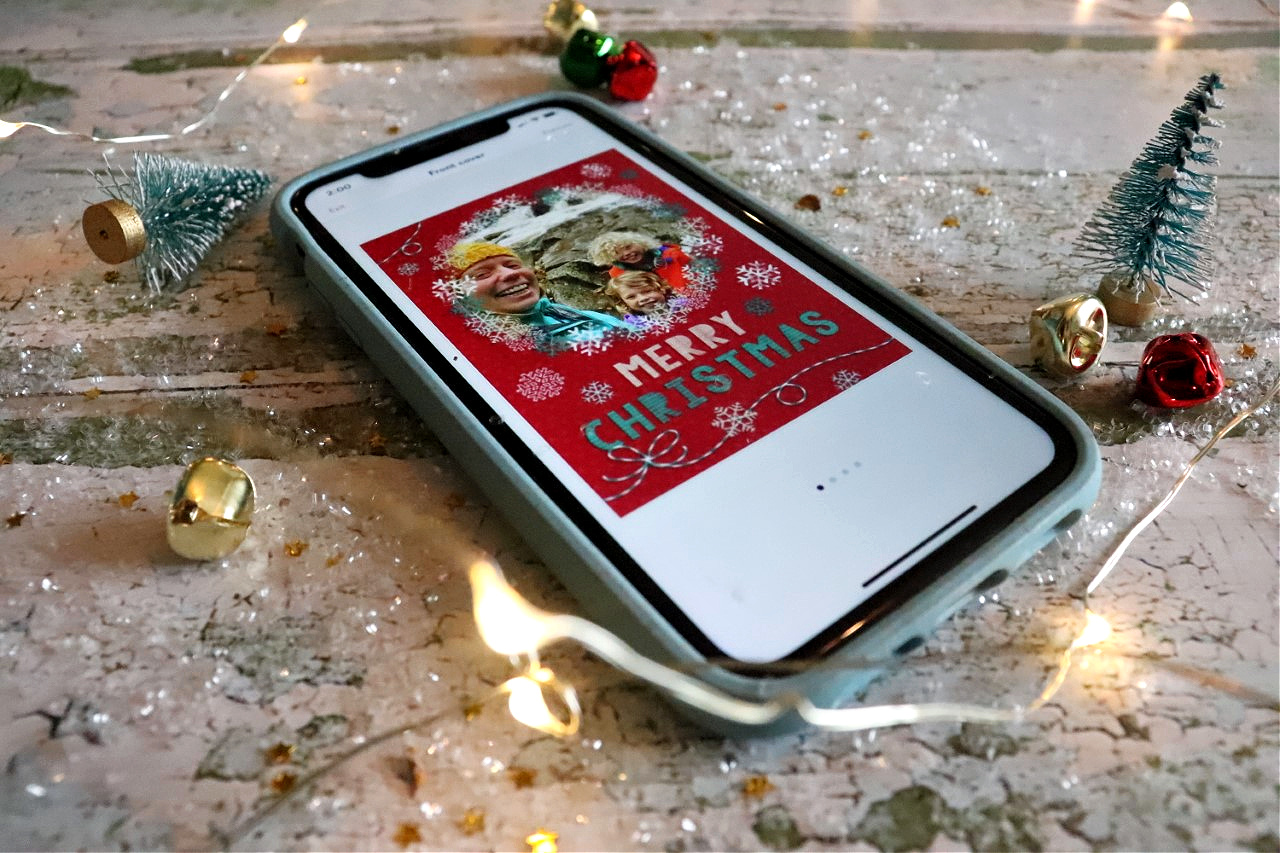 AD: Gifted For Moonpig Christmas Event
Moonpig Christmas Cards and Gifts
I'm sure you will have heard of Moonpig.  They are fairly well known for their personalised cards and gifts that can be sent to friends and family.  I was lucky enough to be invited to their 2020 Moonpig Christmas event, which was held online via Zoom.  I was rather intrigued to learn more about the company and join in with their Christmassy workshops.
Christmas With Moonpig
I don't normally get to many Christmas events as they are often in London, which is a long way to go for an afternoon.  It was so lovely to see what actually happens at these events, plus have a laugh with some other lovely people!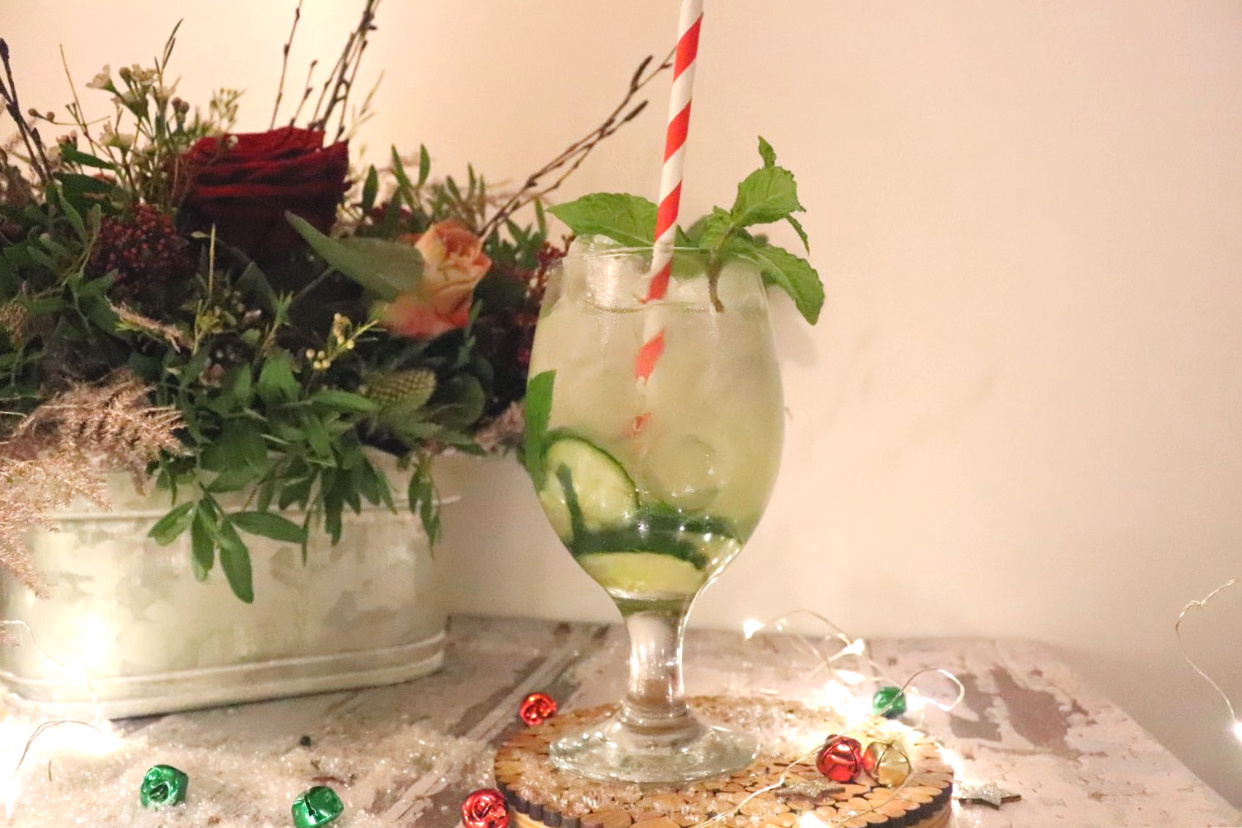 As part of the Christmas event we had 3 different workshops; Flower arranging from a Christmas themed bouquet, cocktail making and learning about Moonpig tricks!
Flower Arranging
First off was flower arranging! I'm not particularly creative when it comes to arranging bouquets of flowers.  So it was very interesting to learn more about placement and how to make a rather pleasing floral arrangement.  The bouquet arrived as a normal standard bouquet size, then we cut the stems into smaller sections that were placed into the water soaked oasis.
Starting with the green foliage, it was placed all around the edge of the oasis and over the top.  Hiding the oasis from sight.  Then we used some of the bigger flowers and more unusual foliage, such as eucalyptus flowers.  Before finishing off with the tiny flowers and showy silver asparagus leaves.
I think it worked out quite well and would definitely consider creating another arrangement from a bouquet in the future!
Cocktail Workshop
In the cocktail workshop we made 3 different cocktails.  The vodka garden (very minty), kiwi collins and gingerbread espresso martini.  The Belvedere vodka is available from Moonpig gifts along with other alcoholic drinks.  It could be an amazing idea to send a card to a friend with the cocktail recipe included, along with the vodka!
The cocktails were delicious, although I can't say the espresso martini was to my taste, but I'm not a coffee drinker!  I've described how to make the vodka garden below, partly to share with anyone reading this, but mostly so I can find it again myself. Ha ha!
Vodka Garden Cocktail: Crush several slices of cucumber in the base of the glass.  Into a cocktail shaker measure 45ml vodka, 25ml sugar syrup, 6-8 minute leaves ripped and 25ml elderflower soda, fill with ice and shake well.  Pour the cocktail into the glass and top with ice if necessary and a sprig of mint.  Enjoy!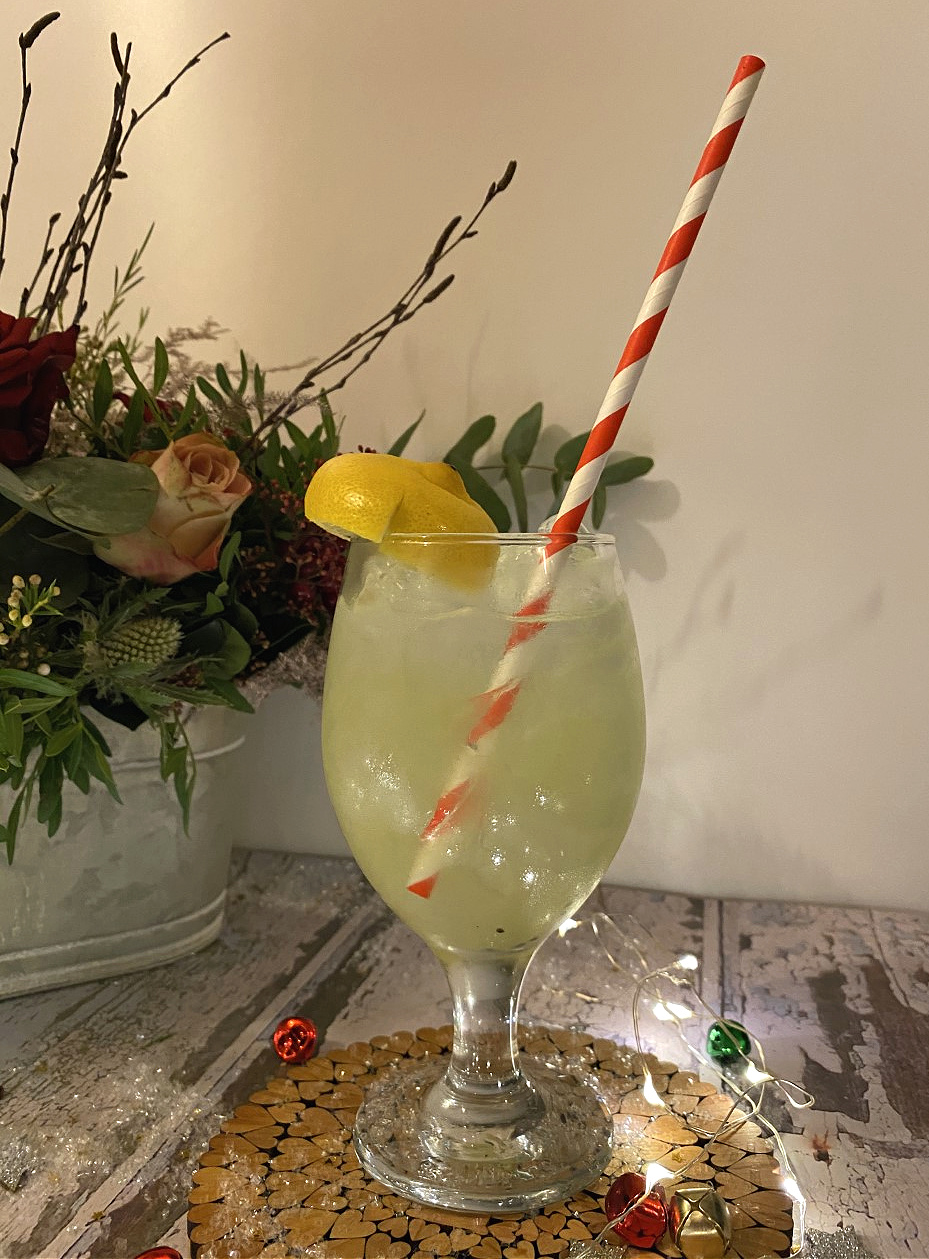 Moonpig App Tricks For Epic Christmas Cards
As part of the online Moonpig event we of course had a tutorial on how to use the Moonpig app.  I have used Moonpig previously, but now I have learnt lots more tricks and tips to make my cards even more personalised and easier to send.  Which of course I'm going to share with you!
I can also offer my readers 20% off cards (via the app only) using the code APP20CA.
Personalisation
I'm sure you will have seen that you can add your own photographs to Moonpig cards.  However that's not the only personalisation that you can do!  One of my favourite things about the app is that you can send a handwritten message inside the card.  All you need to do is write (or get the kids to write!) a message on a white background, take a photo and upload it onto the card. Hey presto! You can include your own or kids message into the card!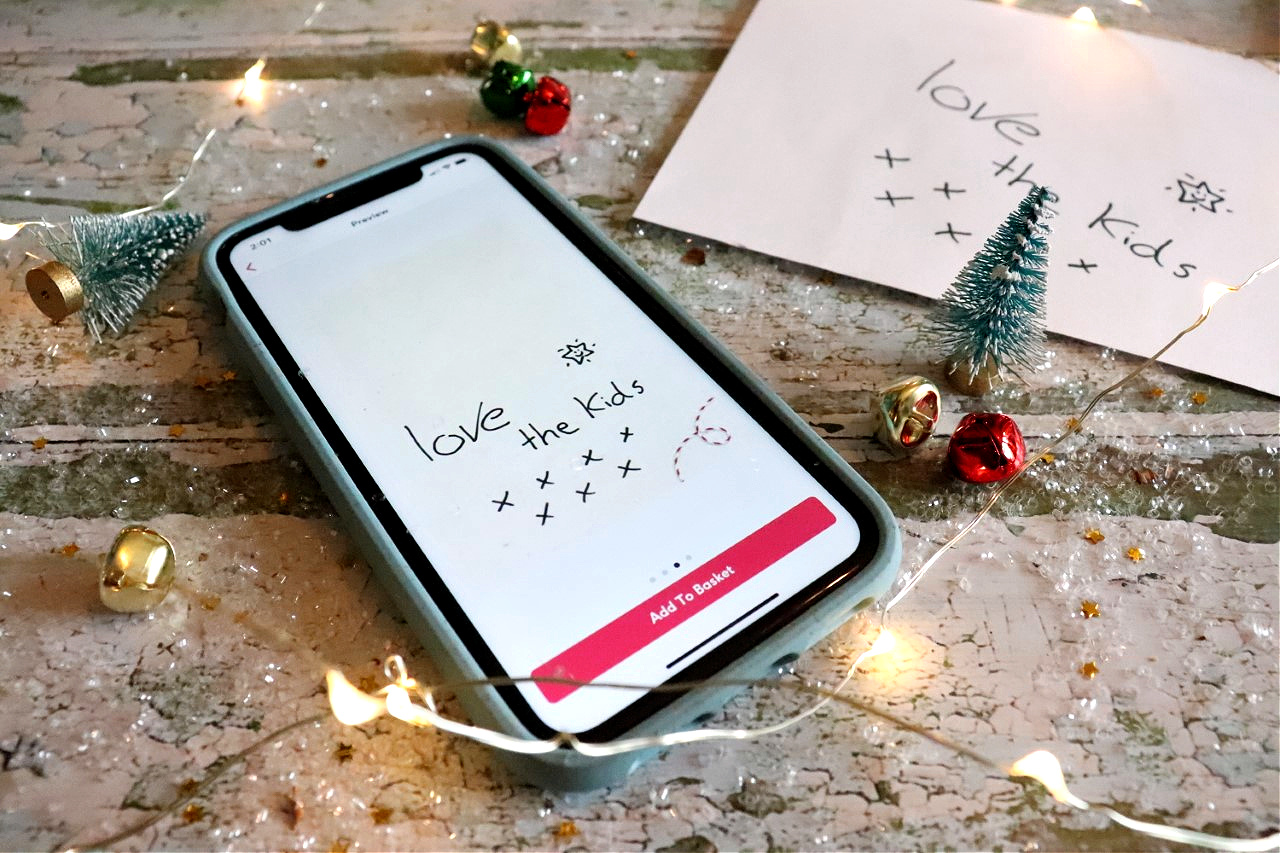 This would also be fab to include several people on a card signature.  The first person takes a picture of their handwritten message, sends this photo to the next person, who then prints it out and writes their own message.  When the final person has added their message, upload the photo to the card.  So simple, but a great idea!
If you are feeling a bit unsure of what to write in a card then you can swipe across to get inspiration.  This is in the writing message stage of the card.
Deliveries
There are a few tips you can use to make deliveries so much easier.  The first is if you want to send the same card to more than one person simply click 'send another' in the shopping basket.  Edit the card to change recipients name and their address for delivery.  This is even easier if you have added people to your address book already!
Each item in your basket can have a separate address and you can also add birthday dates to addresses for reminders nearer the time.  It's easy to add a gift to each card delivery if required too.
Finally you can easily schedule deliveries using the app. Personalise the card and add gift items, with a date for delivery scheduled in advance.  Perfect when you're worried that you may forget nearer the time.
Moonpig App Features
A cool way to check what your card will actually look like is to use the AR feature.  Augmented reality means you can see your card in front of you, wherever you are.  Then you can decide if it looks quite right!  Ok, it might seem a bit of a novelty feature, but I like to pick things up and turn them around in shops (obviously not possible at this time!), so this feature is perfect for me.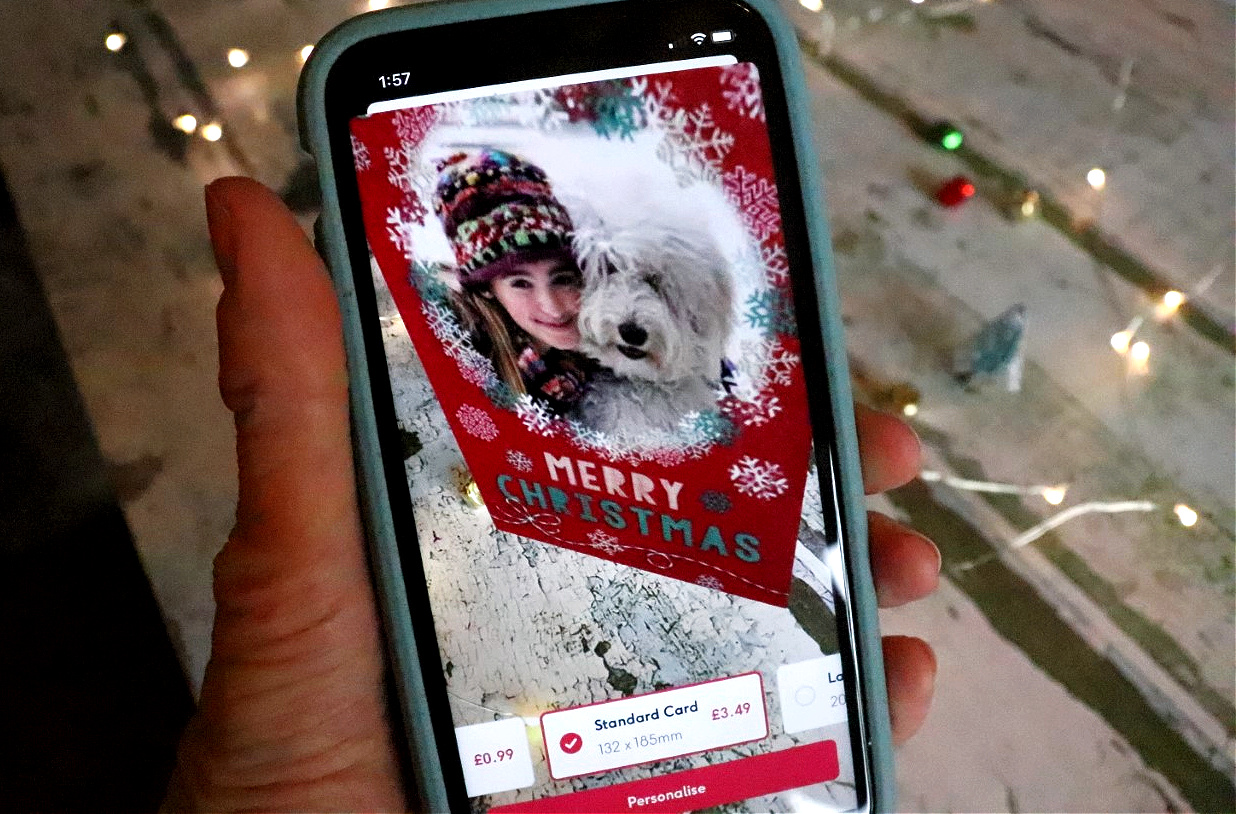 If you're having any issues the app has a live chat feature.  This obviously makes life a lot easier, I much prefer to chat to a real person and get answers quickly.  You can also turn notifications from the app off, although you might not want to do this if you want to be notified about birthdays and other important dates.
Pin Moonpig Christmas For Later