With our youngest growing older we've been thinking about what we're going to do when he moves out of our bed.  He's slept in the attached cot beside me since he was born and as he still feeds at night I've made no attempt a moving him out. However, he will be 3 next January and we had planned on buying a single bed to fit into his brother's room, even if he doesn't use it to begin with, he'll at least know where his bed is when he does want to sleep in it one night.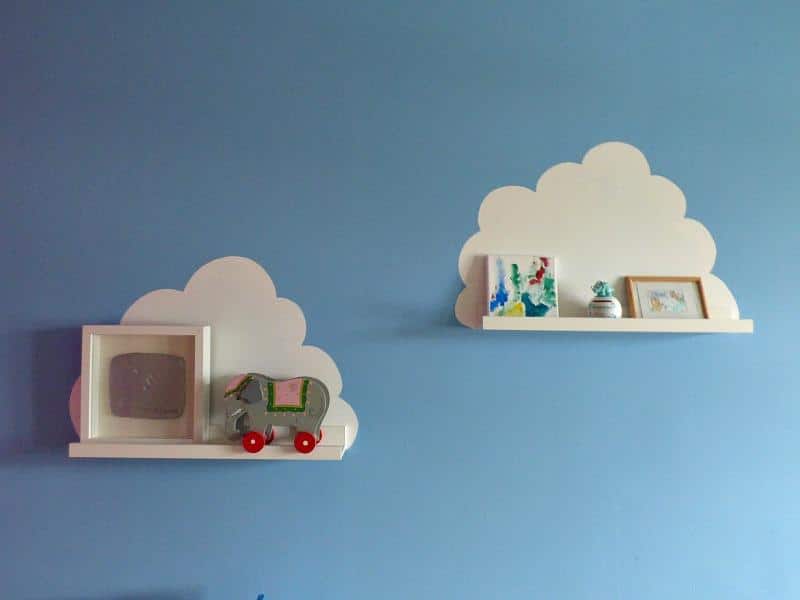 With the two boys sharing a bedroom together, we'll need to do a little more decoration and think about storage.  We can easily fit in two beds, but working out where to store all their belongs is a difficult task.
Aside the storage issue we need to make a few tweaks to the decor.  The boys both love animals and at the moment there are monkeys on one wall and hedgehogs on another (this is what happens when you let kids choose their own room decoration!).  I think it would be amazing to paint a silhouette of a world map on one wall, to remind them that there is a whole world of people to meet and adventures to have.
The problem for both our boys is that they don't sleep well when it's light outside, so we will need to find a solution for the windows.  We've tried various kids blinds that sucker onto the window, but then they're a hassle to take off again when it's daytime.  So when I found these gorgeous blinds with Disney characters from the company Velux I thought they would be perfect to keep the light out and *fingers crossed* let the boys sleep longer.
Whilst browsing pinterest I found lots of cute images of bunting decorating the ceiling of kids rooms, so I think I'm going to get the scissors and sewing machine out to make a few strings of bunting to hang on the ceiling and maybe a few other pieces of artwork for them.
What would you have in your ideal kids bedroom?
J x