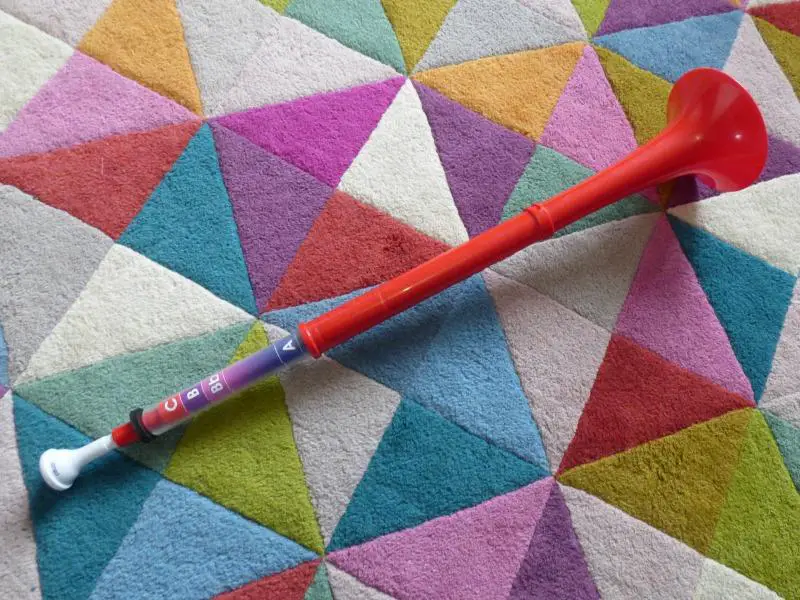 I am not a musical person, I'll just make that known right now.  I would love to be a musical person and tried very hard when I was a child at learning a variety of instruments, but I don't have the ear for it and I failed at every instrument I tried.  My husband on the other hand is brilliantly musical, he will deny it, but he can play a tune on the guitar or keyboard after just hearing it a few times, without need to look up which notes to play.  He plays by ear, which is the true art of the musician!
Both our boys love music, although I would probably say it's the littler one that shows more rhythm and dances in tune to music.  But they do both love to play musical instruments of all sorts and listen to a variety of music together.
At home we currently have a kids keyboard, a kids guitar (minus one string and in need of tuning again!), a whistle, a harmonica, a wooden drum and a couple of xylophones.  This seems quite a lot to me, but we were definitely missing out on a good wind instrument.  The plastic whistle is never played in tune (clearly the need to make the loudest noise is more important!) and the harmonica is really their dad's.  This is where the pBuzz comes in, I was asked if I the boys would like to review it and of course I said yes!  I was pretty sure they would enjoy using it, but wasn't quite sure what it was.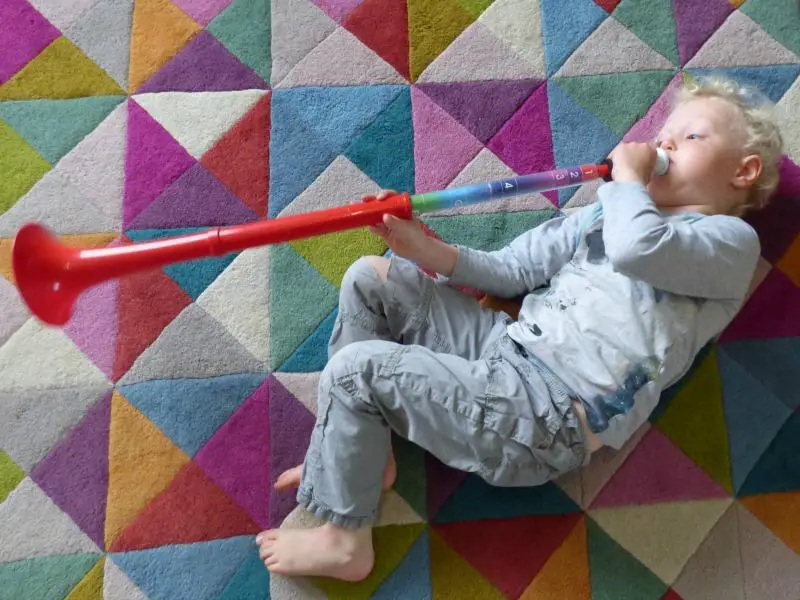 After checking out the pBuzz website, I found out that the pBuzz was designed by British musicians with small hands in mind to introduce them to brass instruments and how to play them.  The pBuzz is made of plastic, but the mouth piece is the perfect size for children from as young as 3.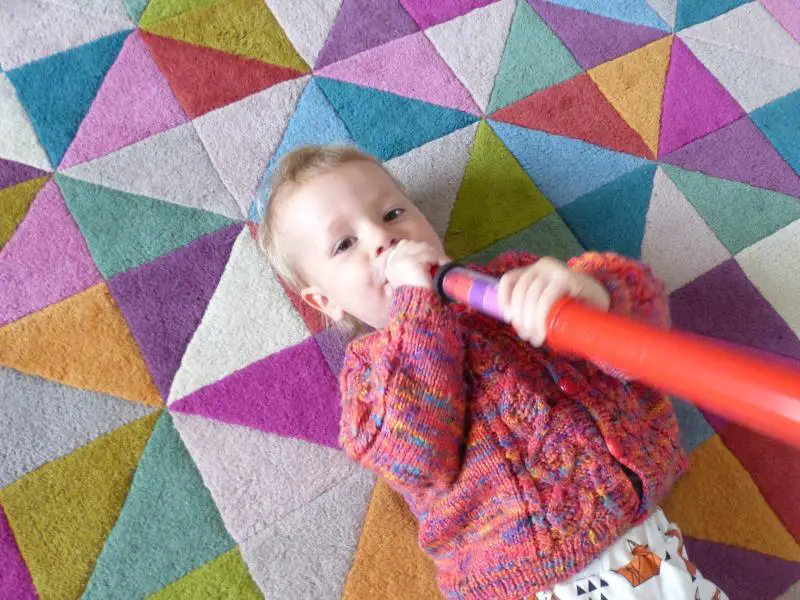 To play you need to make a 'buzzing' raspberry type noise into the mouth piece and move the sliding red plastic part up and down for different notes.  It is really as easy as that!  Our 4 year old got that hang of it really quickly and could easily blow into it properly, although making actual songs are a bit beyond him yet.  The 2.5 year old can occasionally do the correct sound, but mainly walks around making noises into it instead.  However, he clearly loves it as he has even been seen using sticks as trumpets recently, a little musician in the making!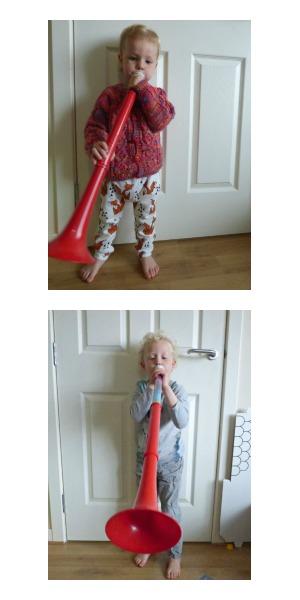 We all love the instrument and have had a lot of fun playing different 'tunes', I say that lightly as my two do not play anything recognisable as a 'tune', but love making up their own songs anyhow!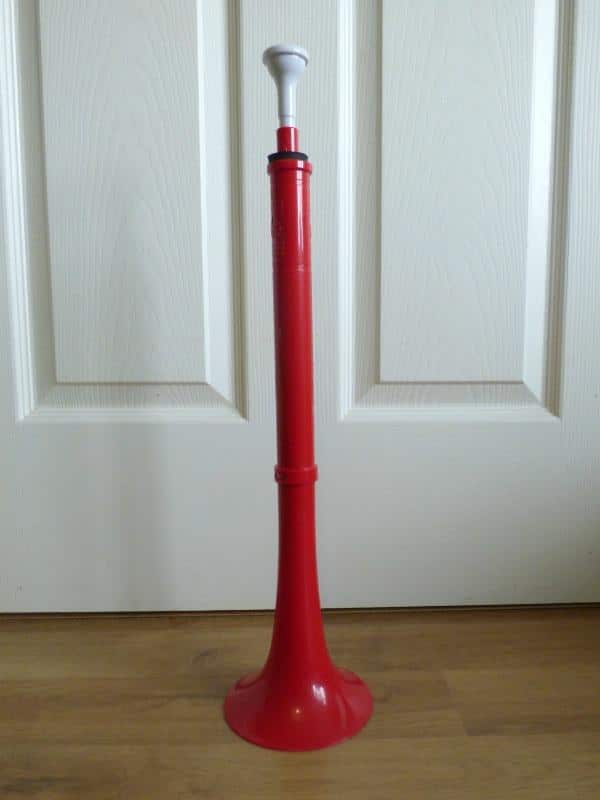 Pin for later: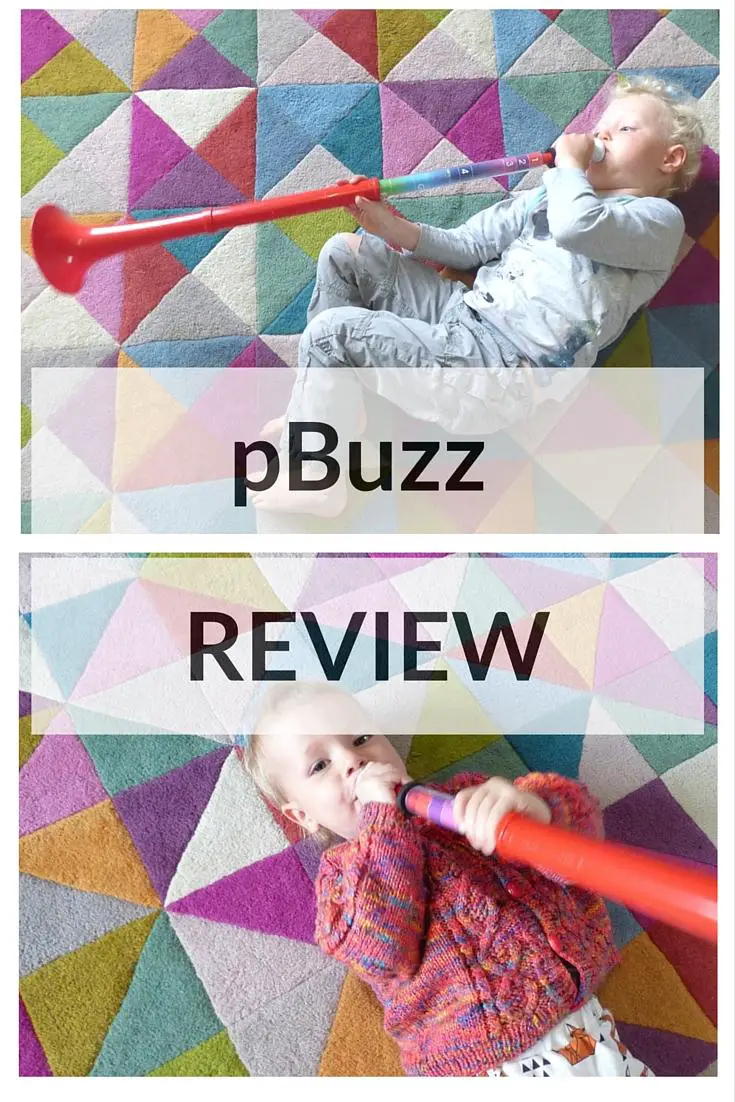 Are you children budding musicians too?
J x
* We received the PBuzz for the purpose of this post, however all opinions are my own.