We have had a good week, seems ages since Monday, as always, but we have packed a lot in.
On Monday we walked to the post office and then to the library to take back a pile of books.  I only meant to take two home with us, but ended up with another stack!  The afternoon was spent reading books and playing in the house.
We went to our second last forest school meet up on Tuesday morning, which we're going to miss when the block finishes.  🙁 After our play in the forest we went home for a late lunch.  Dinner was of course pancakes with a variety of toppings! Yum!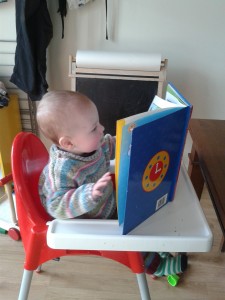 O goes to nursery Wednesday mornings, so A and I went to the post office and then home for a play together (it's his only alone time with me!).  We walked back down to collect O, who fell asleep in the buggy on our way home.
We received our free Weekend Box on Thursday morning and of course made a kite and some butterfly clips straight away.  After a quick lunch we walked to get the bus to my parents house, which as usual was late, but we have started to expect that now!  A fun afternoon playing at Granny and Grandpa's and then Daddy picked us up in the car after work.
Friday  we went to the park in the morning, the first time A has actually been allowed to walk around at this park (he only started walking a few weeks ago). They had great fun together!  They both had a long nap in the afternoon, at the same time, and I managed a rest for once.  We go to Woodcraft Folk on Friday afternoon, this week was spent out in the woods looking for birds and generally playing and get dirty!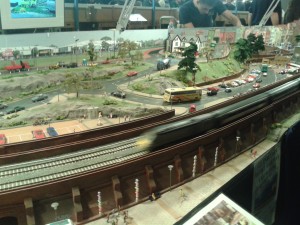 Saturday was our day out together to Model Rail Scotland at the SECC,  O loves trains, so this was a special treat for him.  He loved watching all the model trains go round.  We got back home early afternoon and as it was clear no one was going to nap I painted one of the walls in O's room, which I had been meaning to do for ages.
Daddy was out today, so we went for a very wet walk with one of my friends and then the afternoon was spent food shopping- the joys!
J x