Home Education Diaries
November is well and truly over, so I thought I better finish up my monthly home education diary!  Maybe I will be on time with this next month?!
It's been a busy month with lots of fun outdoor activities with friends as well as on our own.  Despite coronavirus obviously affecting our usual routine, we still managed to fit a lot in and continue with our home ed groups due to travel exceptions for education.  This is good news for us as very little of our usual home education activities take place in our own area!  So here is what we did last month.
November Home Ed Diaries
I've tried to fill in as much as I remember, but I will still be missing a lot of the 'little things'.  We often discuss things and read a huge amount of books together each month.  So apologies for missing all the little conversations, but below is what I remember from November!
Science
We continued with our small weekly outdoor science group, which the kids love.  Partly they enjoy attending to play with friends before and after, but also they generally enjoy the activities too.  We encourage the kids to choose things themselves, but often we give them ideas of things that could work.  Anything to do with fire is always a winner, although recently we've struggled with wind when trying those type of activities!
What has worked has been great, such a creating their own kites.  Using different materials the kids made their own versions of kites and found out which were the best designs.  For us it seemed thinner materials such as bin bags worked best.  Also a larger frame and long tail seemed to help with stability.  Until they hit the wet ground to often and the string was too heavy with water!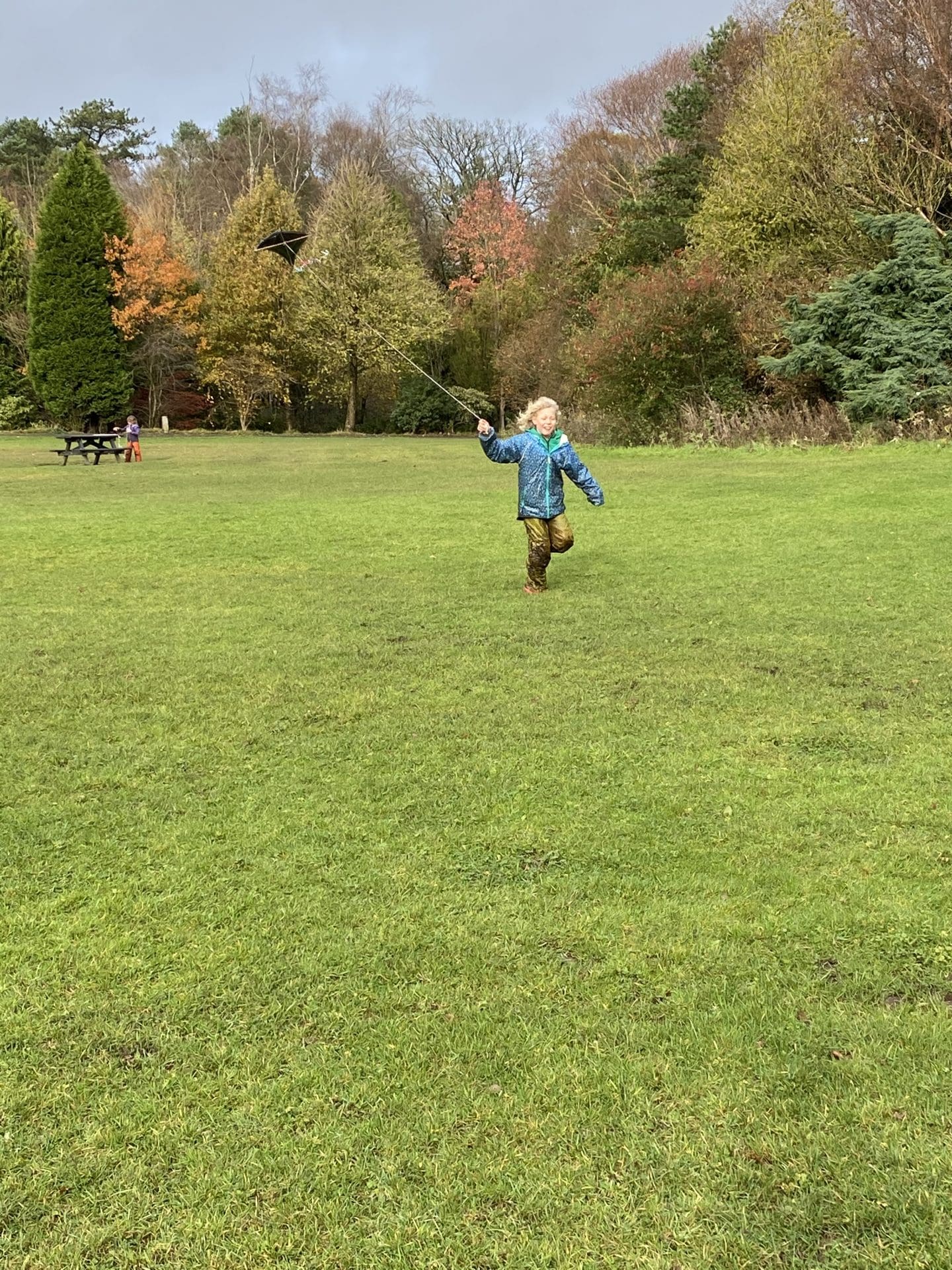 We attempted to the tea bag rocket, but unfortunately they didn't seem to work very well. Especially not outside in the wind and wet weather! The silver egg did work a bit better, holding an egg over a flame until it was black, then plunging it into water.  The bubbles should give it a silvery sheen, although the tea light kept going out limiting the sooty black.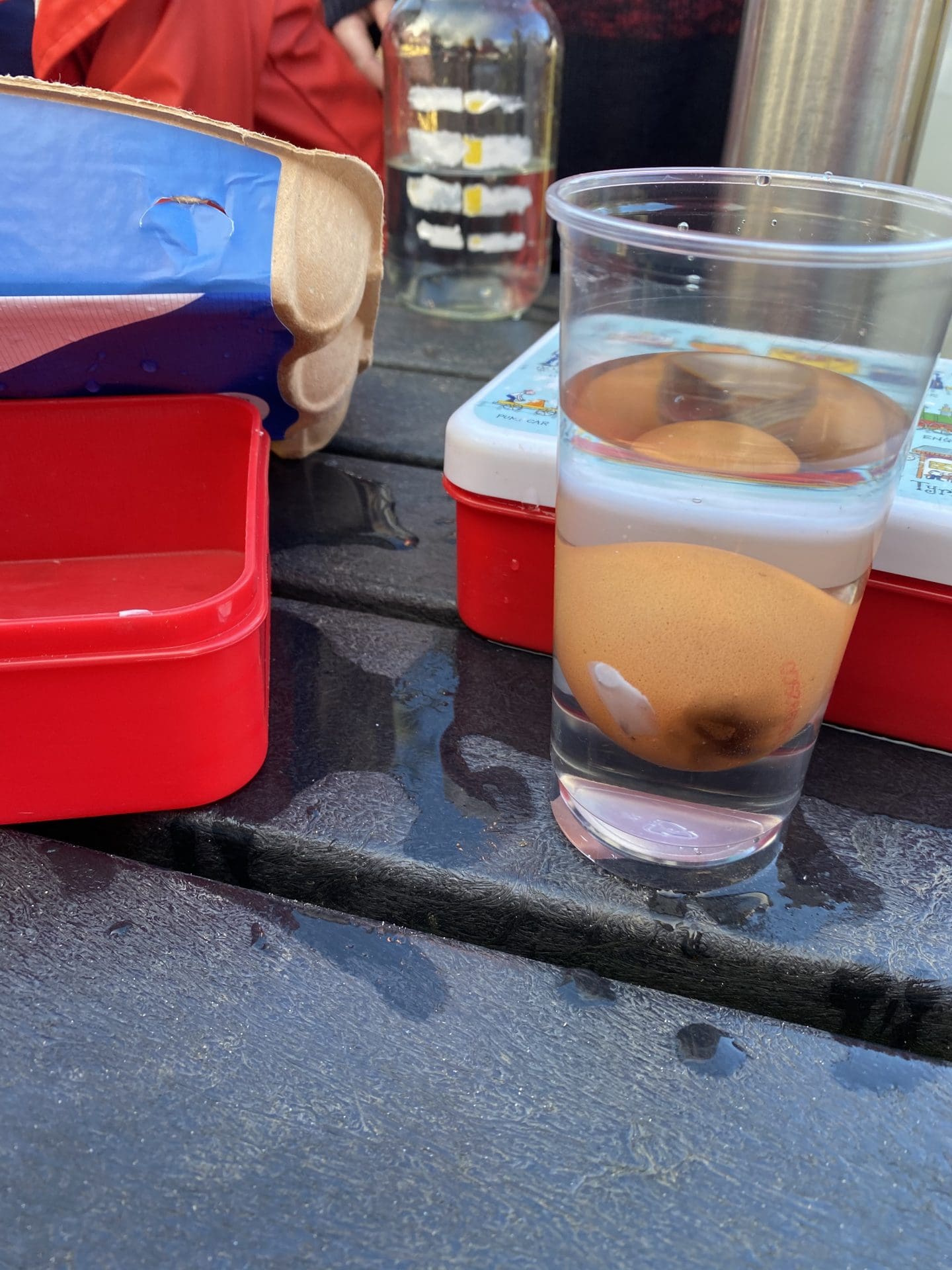 My 9 year old has always quite enjoyed jigsaw puzzles. So he was happy to complete this jigsaw of the periodic table.  We've been looking at elements and the periodic table quite a bit recently.  The Usborne periodic table book is particularly good at explaining how it works and the different groups of elements. We also have a periodic table mat (along with flag, maps and times table mats) so the kids can look at it whilst having dinner.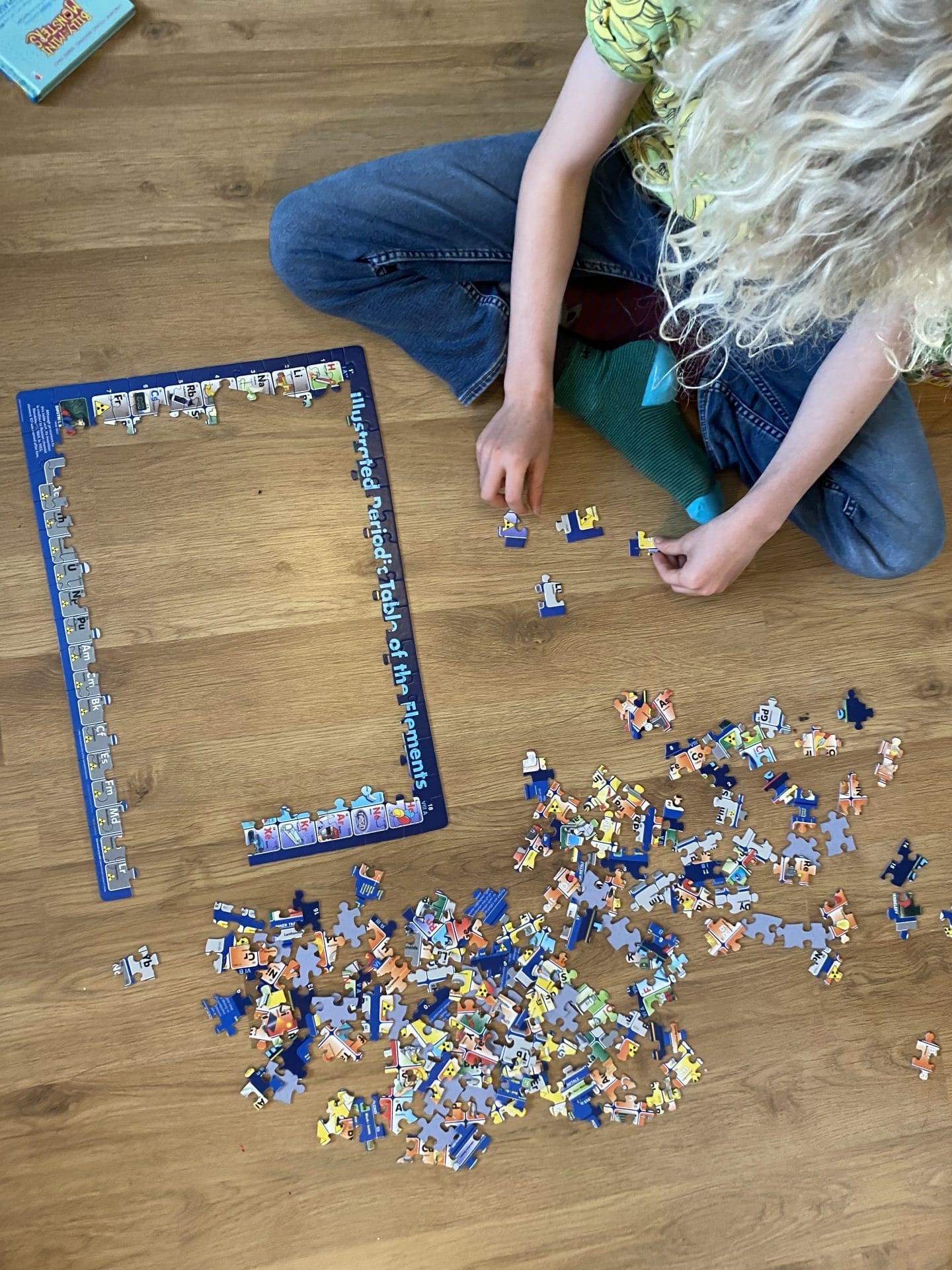 The kids tested the MEL science subscription in November and both loved it!  My eldest tried the chemistry kit making tin dendrite's and a tin hedgehog.  He was very impressed and especially loved that it was a 'real' chemistry experiment.  The experiments are pretty exciting and very satisfying as they do work as it says on the instructions.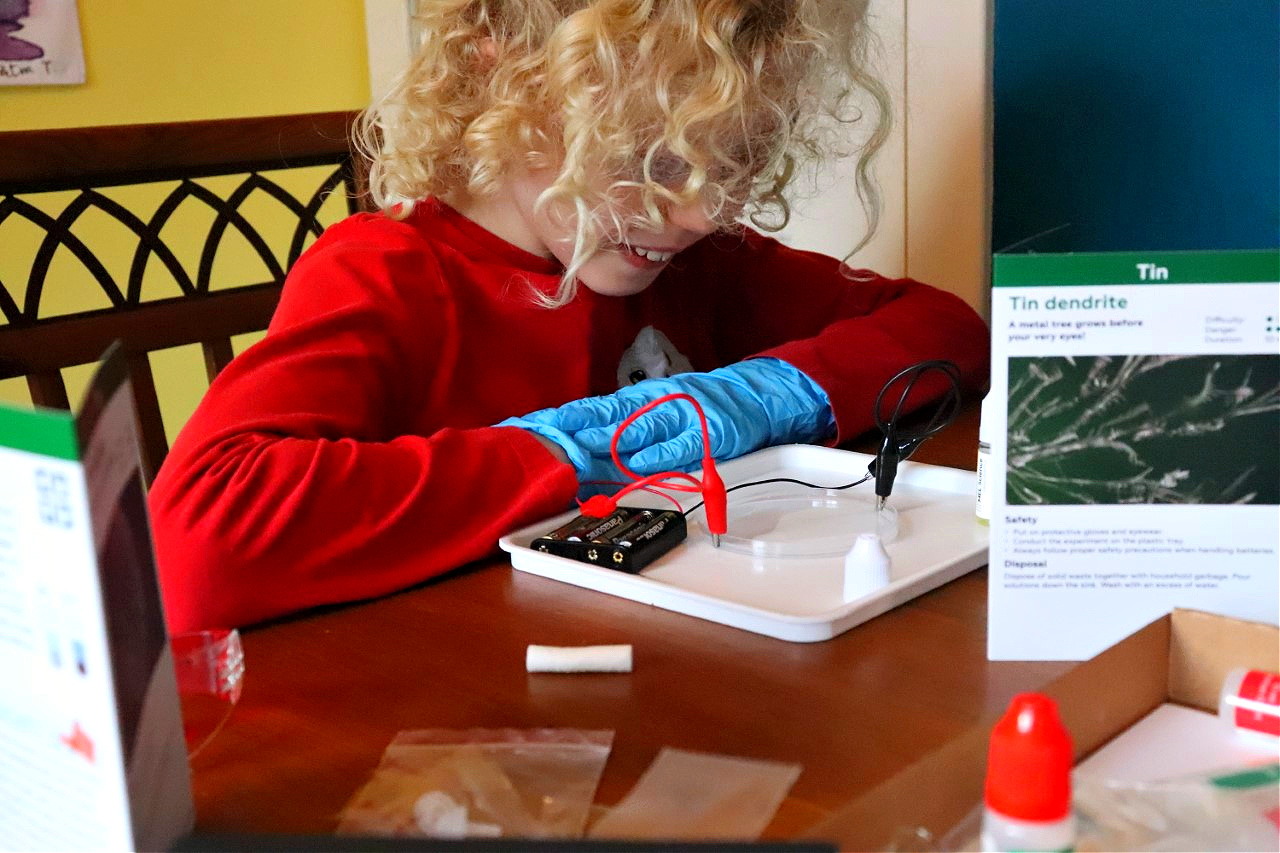 The youngest tried the kids subscription, which is similar to the Kiwi crates we've tried before.  He made a great device that created a kaleidoscope image using special lenses.
Spotting wildlife is also part of science.  Learning about the animal and their environment is all about ecology.  We were excited to see 2 red squirrels at Aberfoyle in the rain.  They are such lovely creatures and you are almost guaranteed to see them at the feeding stations at The Lodge in Queen Elizabeth Forest Park.
We also headed to Edinburgh for a home education group with Dynamic Earth.  The group was outdoors around Holyrood Park learning about weather.  The kids were particularly taken with the temperature guns and learning how to use a compass!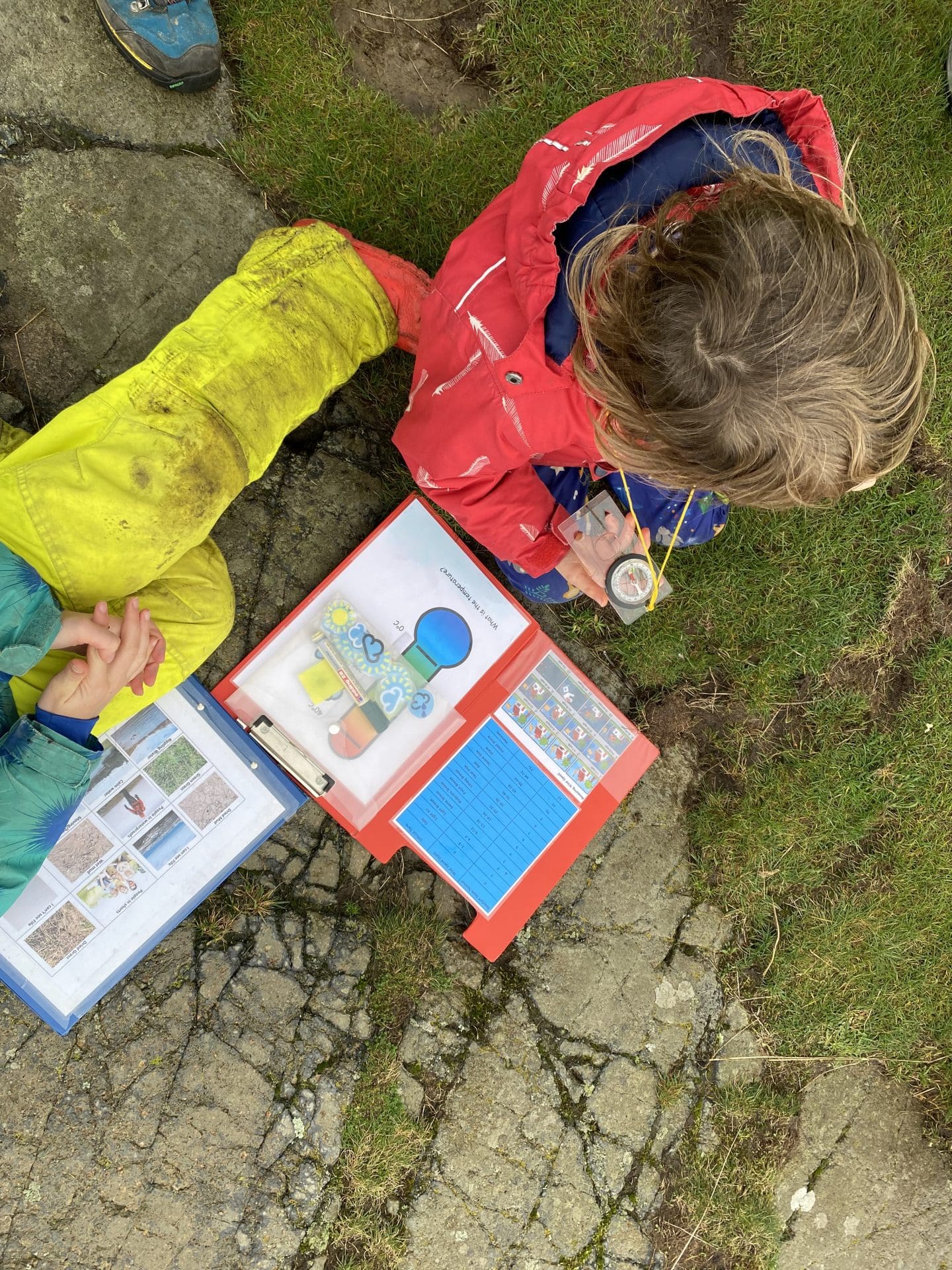 Books and podcasts are also used here frequently.  The kids love the Usborne lift-the-flap series of science books and have learnt a lot from them (they're lift-the-flap books designed for older children).  Our favourite science podcasts are currently Wow In The World and Tumble.  We've only just started listening to Tumble, but there's plenty to listen to so have managed to get through several series on various drives.
History
We love our history and this has been spurred on by another podcast we enjoy – History Storytime For Kids.  They have a new episode every Monday, usually around 10 minutes long.  Perfect for short car rides!
During November we also managed to visit a few historical sites in Scotland.  All were outdoors and free, so it made it much easier to visit at this time!  Ardvreck Castle below is a small ruin, but interesting to explore and on a small peninsula in a loch.  We could see where floors used to be and how useful it would be as a lookout in the area.
Knockan Crag has a lot of information about the geology of the area.  With an interesting story about how Knockan Crag confused geologists with the oldest layers on top of the crag and youngest at the bottom.  Plenty of great information boards to discuss the history further.
We also managed a walk up to the nearby Bone Caves, where many animal bones were found.  It's thought that the caves may have been lived in by prehistoric humans, or possibly just as a temporary shelter.  The kids were especially interested in the small tunnel/crevice that led between two of the caves.  Theorising that it could be away for people living in the caves to get to each other without going outside!
There are plenty of ruins of brochs all around Scotland and we've visited our fair few over the years.  The kids still enjoy visiting them and are pretty well versed in what they would have looked like and how people lived in them.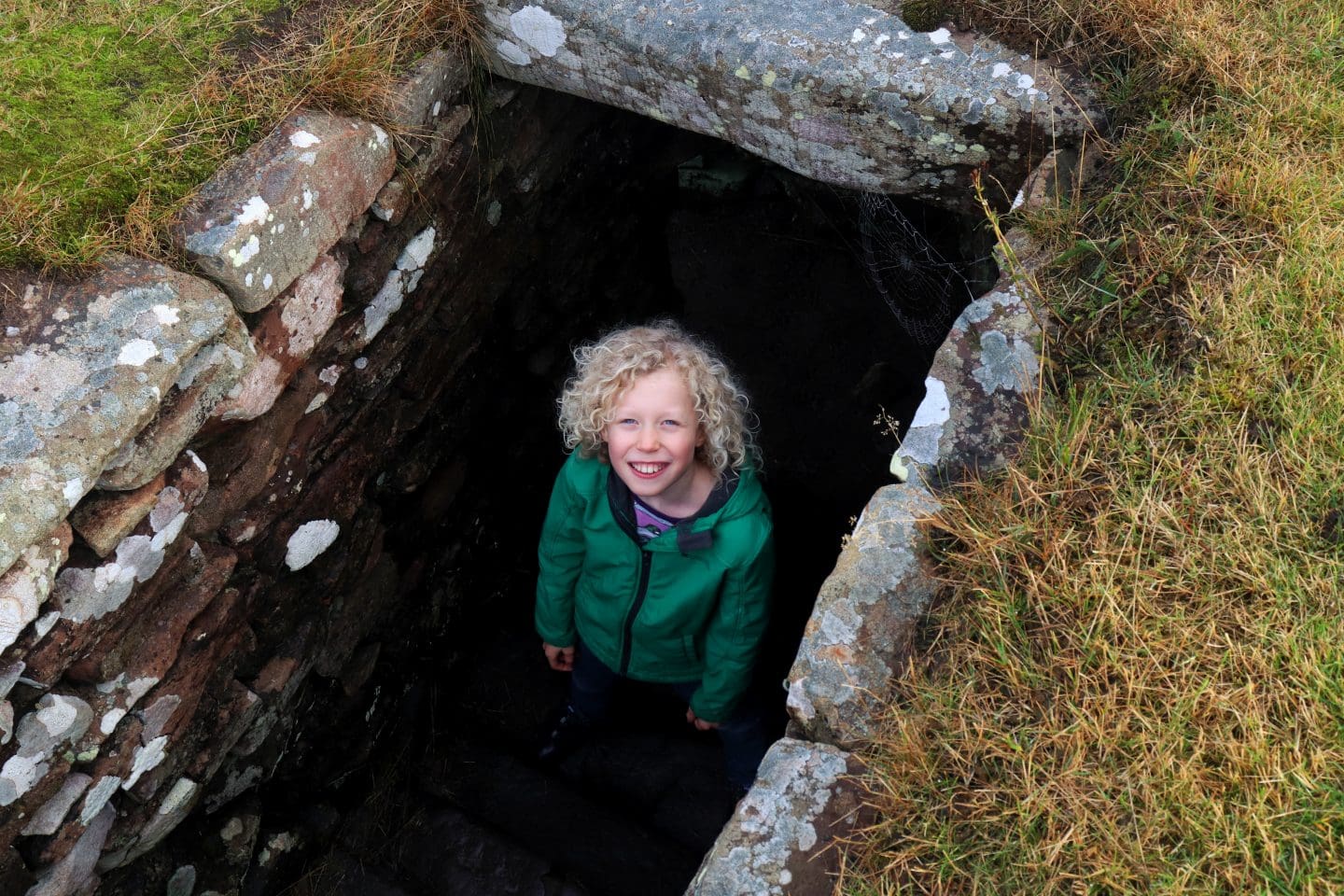 Although the Wallace Monument itself was closed for most of November, we still were able to walk up to the base.  The woodlands from the visitor centre have a sculpture trail telling the history of the area and the monument.  We have visited the monument inside several times and the children know the Battle of Stirling Bridge quite well.  We really need to visit the Bannockburn centre sometime next year, their knowledge of that battle is a little bit more sketchy.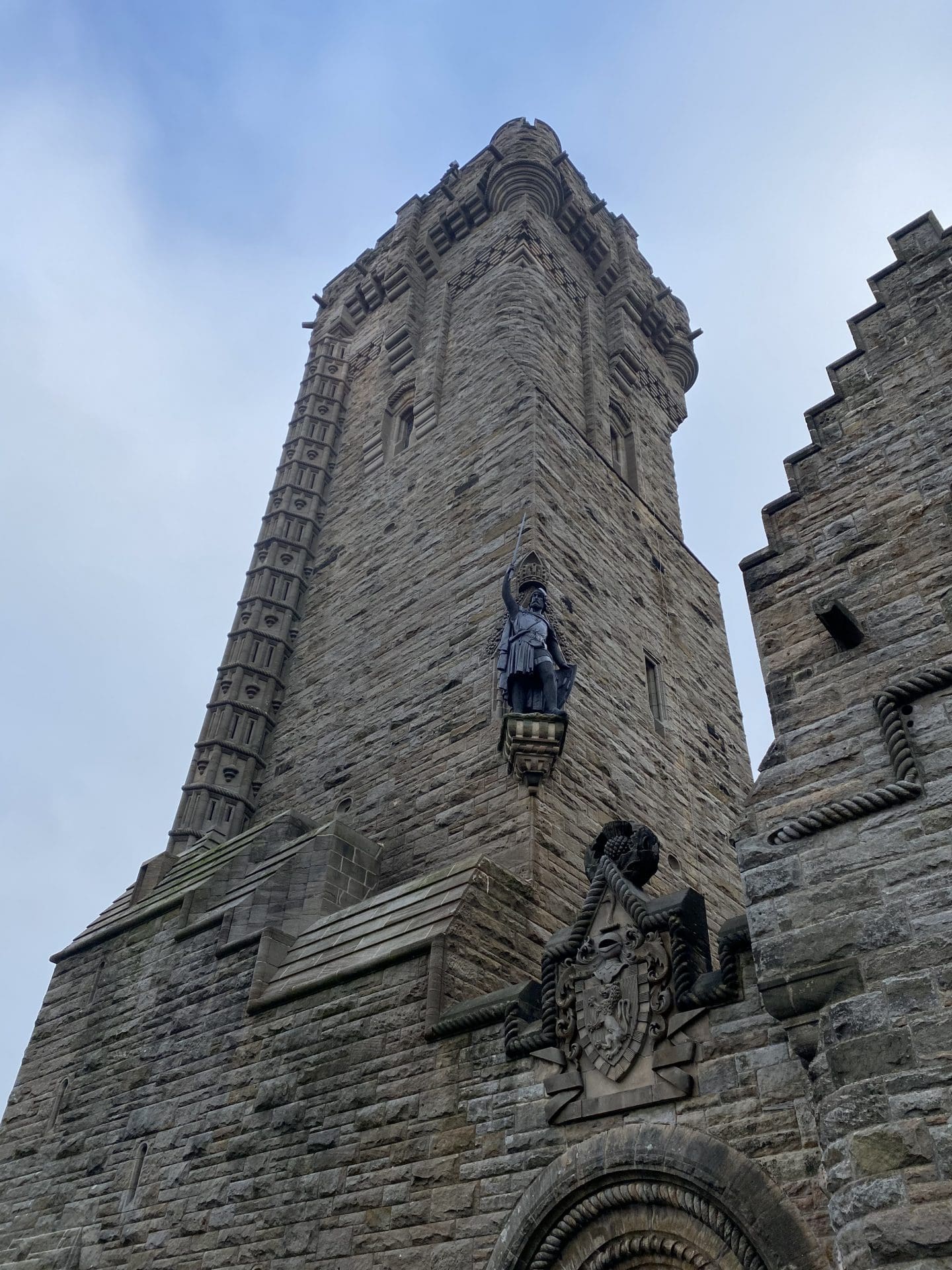 We recently went on a history walk in Edinburgh set up by another home educator.  The kids loved it and we (well a friend of mine) have now started a new kids history group.  The kids spend a lot of time playing in Holyrood Park, but once they have finished racing about any children who would like to gives a small presentation on anything historical.  They also appear to like acting and battles, so there are a lot of 'shows' too!  We staged a couple of mock battles to help them remember the details too.
Surprisingly both my two chose to stand up and give a presentation.  The 6 year old likes me to prompt him and the 9 year old normally says he doesn't want to do a presentation.  Although the eldest normally makes a presentation up on the spot instead, as he realises he does want to say something! Maybe next year I'll get him to spend just a few minutes preparing something.  But we'll see!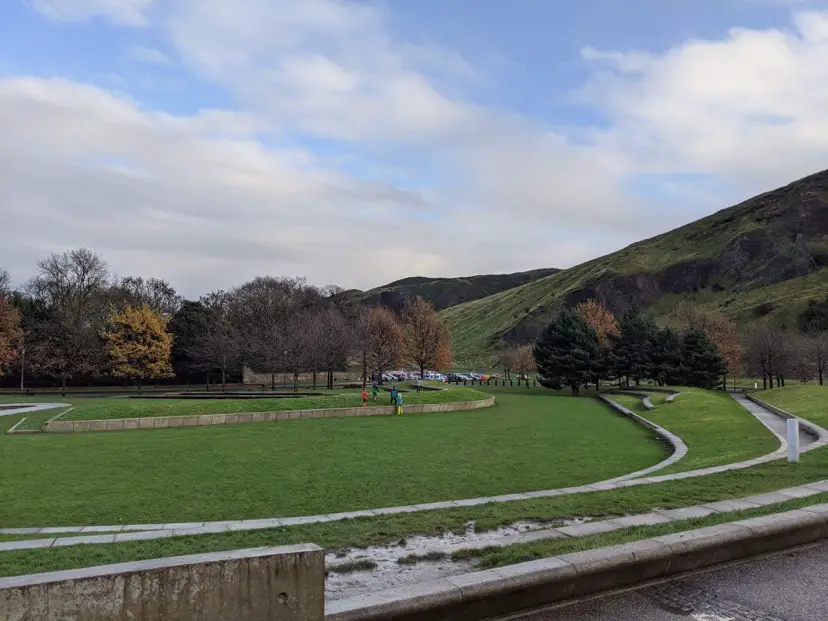 English
The eldest has been reading a fair bit.  Although he most definitely prefers graphic novels, so it's all about finding the right books at the moment!  It doesn't take him long to read them, which is a bit annoying when he finished a thick Dogman book in a car journey!  I'm hoping he'll choose other books that take longer soon!
Another great home education event was a storytelling event in Edinburgh.  The kids loved listening to the storyteller with her traditional stories.  I'm sure we had listened to her somewhere before!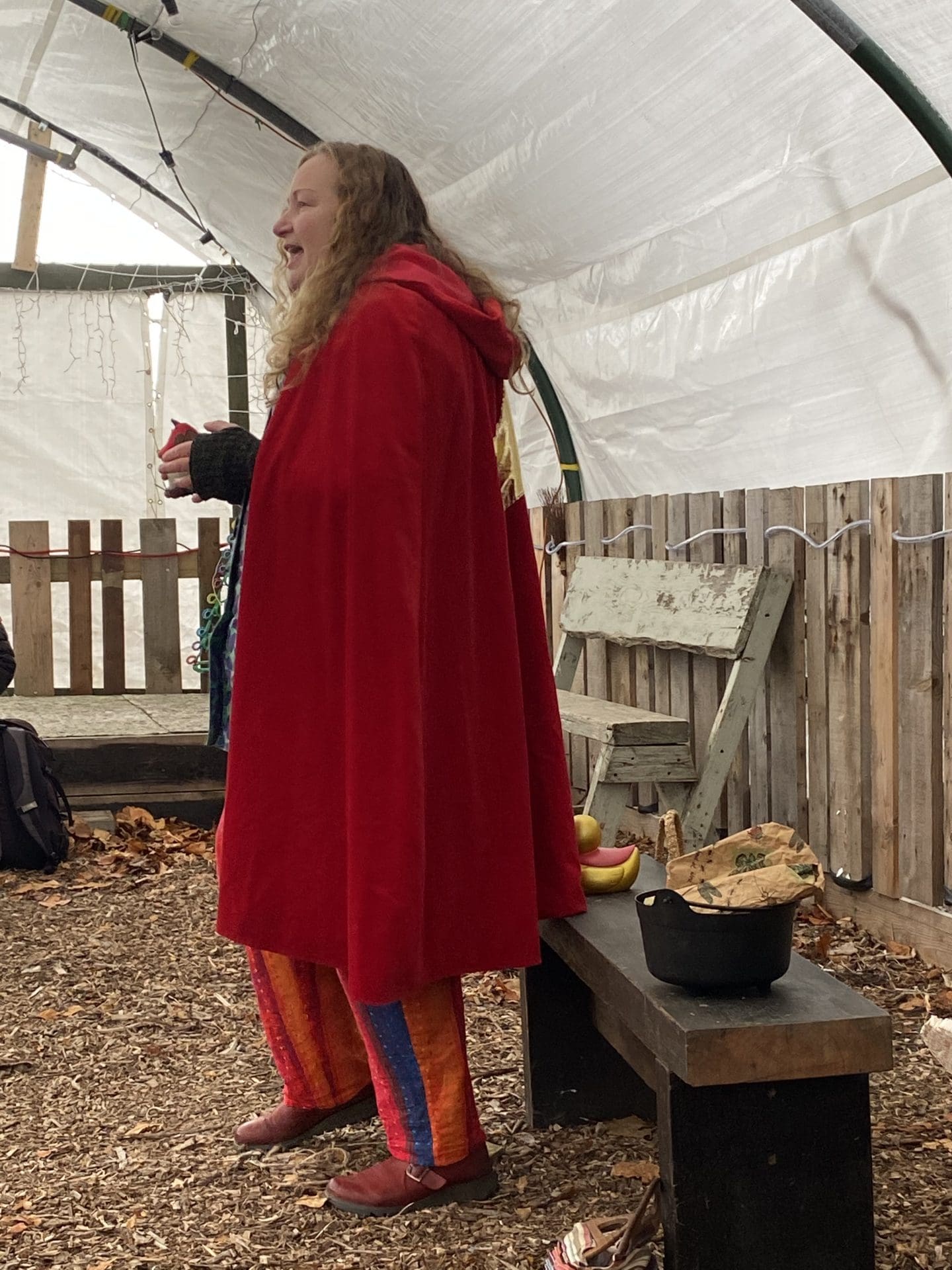 Maths
The eldest has been using Mathseeds to help improve his mathskills.  However we mostly seem to be practising maths this month through board games and everyday counting.  One problem this year with the pandemic is that we can't use cash.  So my plan to get the children to count cash and pay for items this year has fallen by the wayside.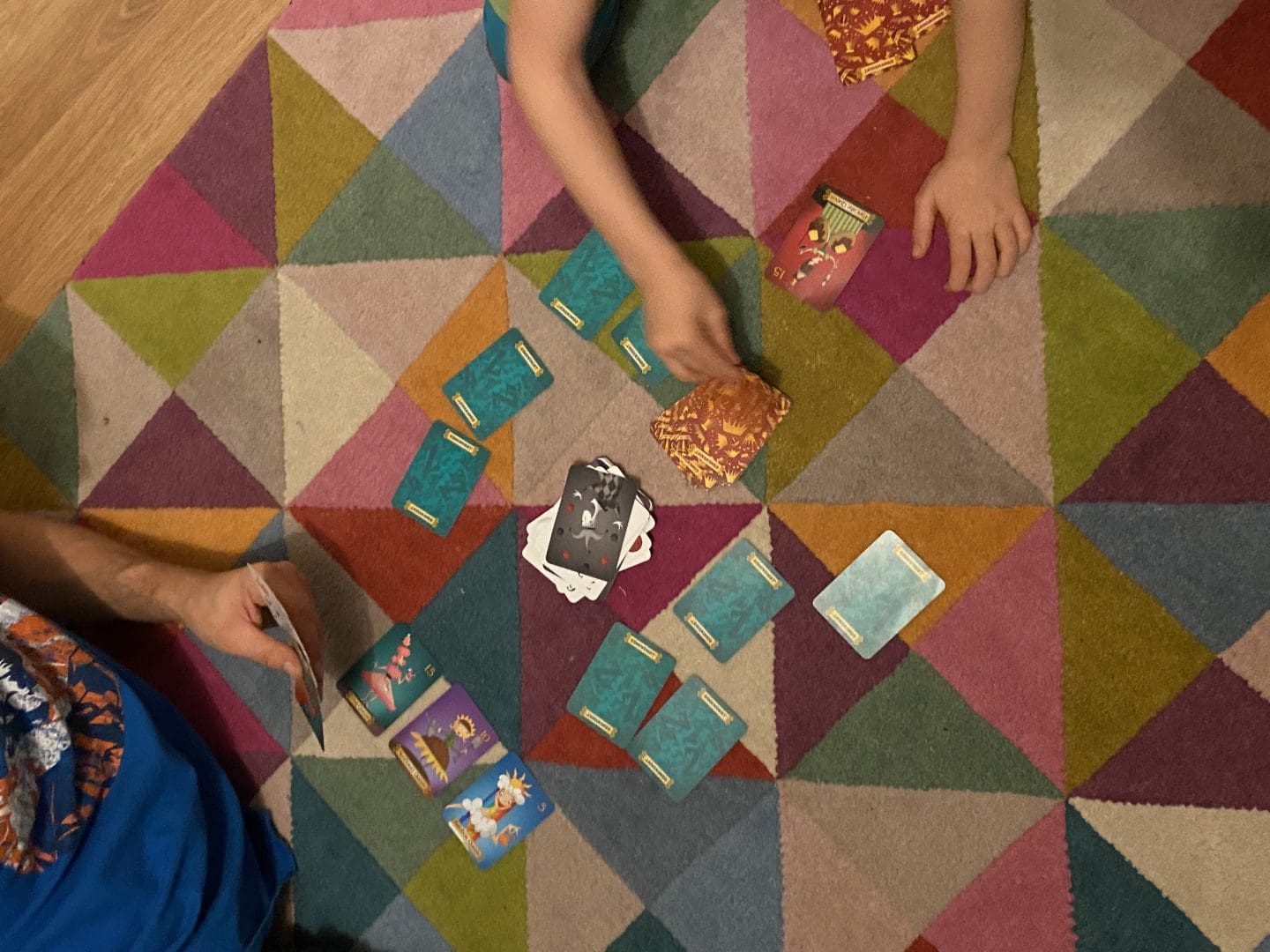 Geography
Geography is always an easy one, the kids love maps and chatting about the different countries.  We also were gifted a new magnetic wall map which is located above the dining room table.  It makes a great talking point whilst eating meals.  The children are very interested in the lines showing the tectonic plates and directions too.
Both children also enjoy using the interactive globe they were given last Christmas. Often they just like dancing around to the different national anthems, but they remember which country the anthems they most like belong to!
Unstructured Play
We managed to fit in a lot of unstructured play as always.  At home they like to make up various games to play around the house.  But outdoors is their favourite place to be, either playing with friends, climbing trees or jumping in the sea! Yes that is the sea in November, in Scotland!  Wetsuits are an amazing invention!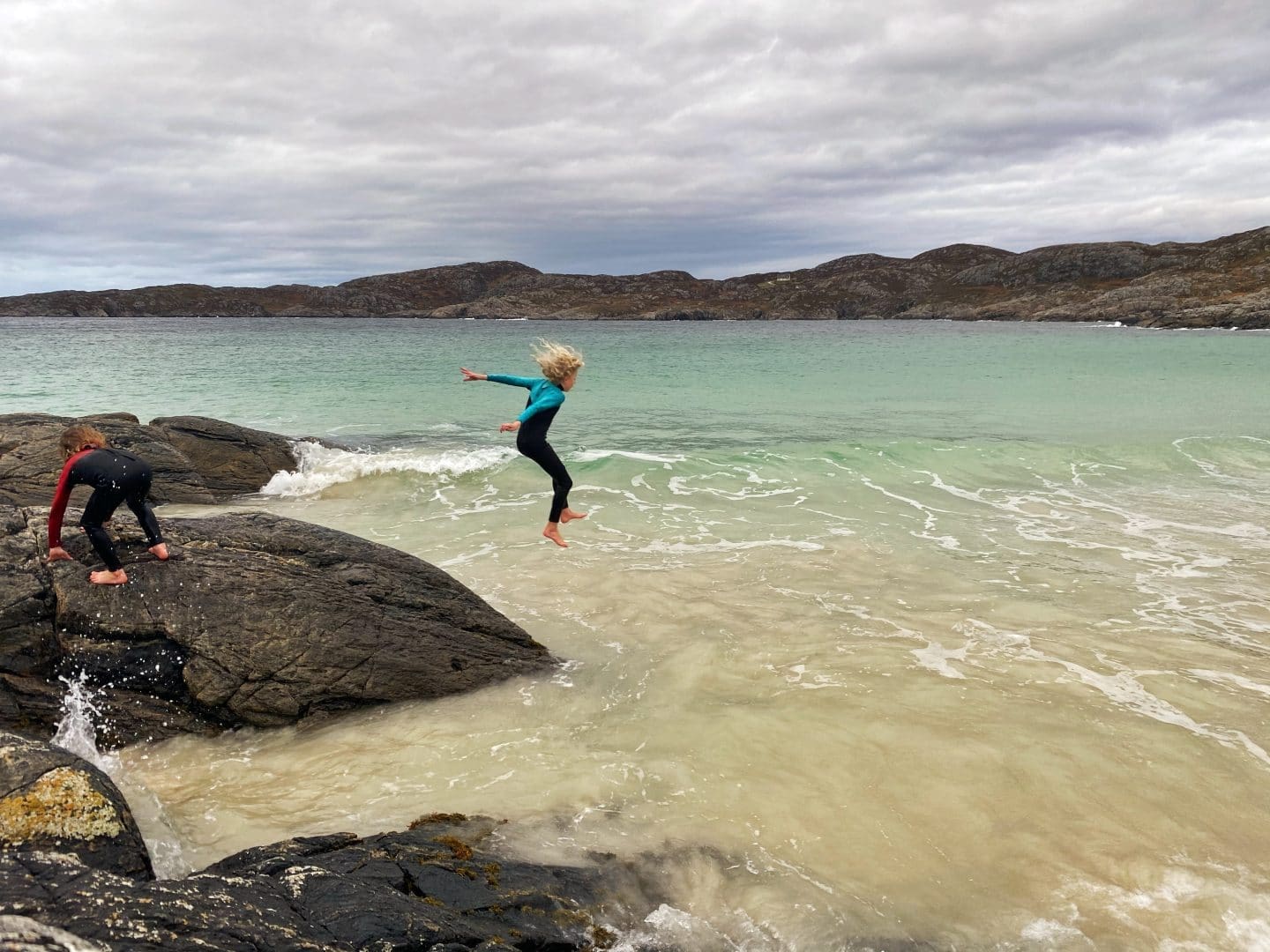 Having the space to be free to run around is so important for children.  We are lucky that where we live there is plenty of space for them to run free and enjoy being kids.

Exercise
With plenty of unstructured play the kids get enough exercise as it is.  However we also go for walks with family and friends too.  The kids love any trails to follow and it also helps with map reading skills!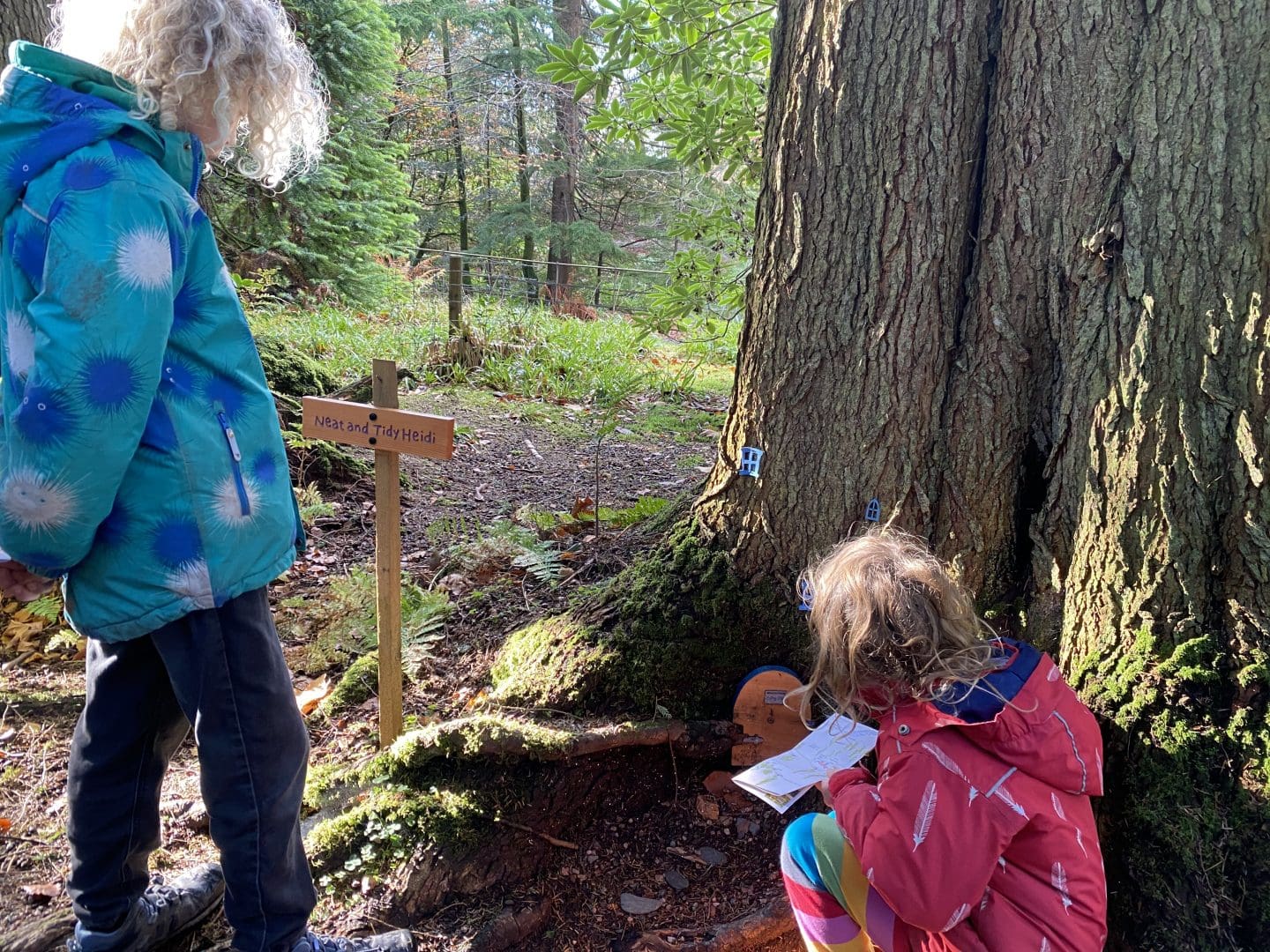 We have visited Edinburgh for various home education groups throughout the month.  This also means the children spend a lot of time racing around with their friends.  I've lost count of the different types of tig there now is!
We live in an area with plenty of hills and lochs, so of course had to visit a few too.  We were lucky to have a nice walk with my dad when he had to come across to our area for the dentist too.
Music and Art
Littlest began learning songs and dances for two shows for his drama group.  One show will be filmed to be streamed later and the other is for a light and theatre trail for people to visit at a distance.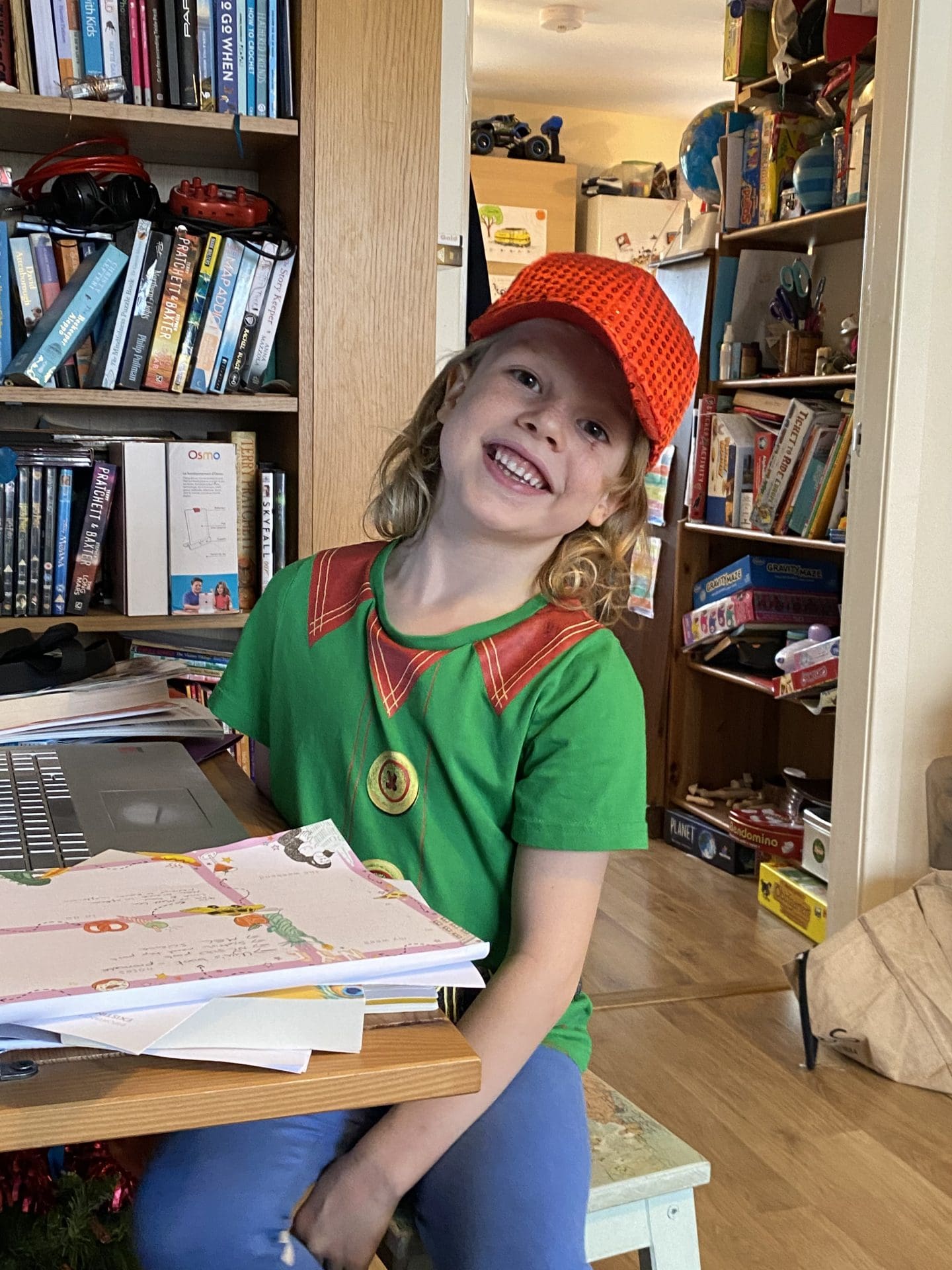 The eldest has taken to bringing a notebook with him when we go out.  He chose to draw each of the sculpture along the sculpture trail up to the Wallace Monument this month.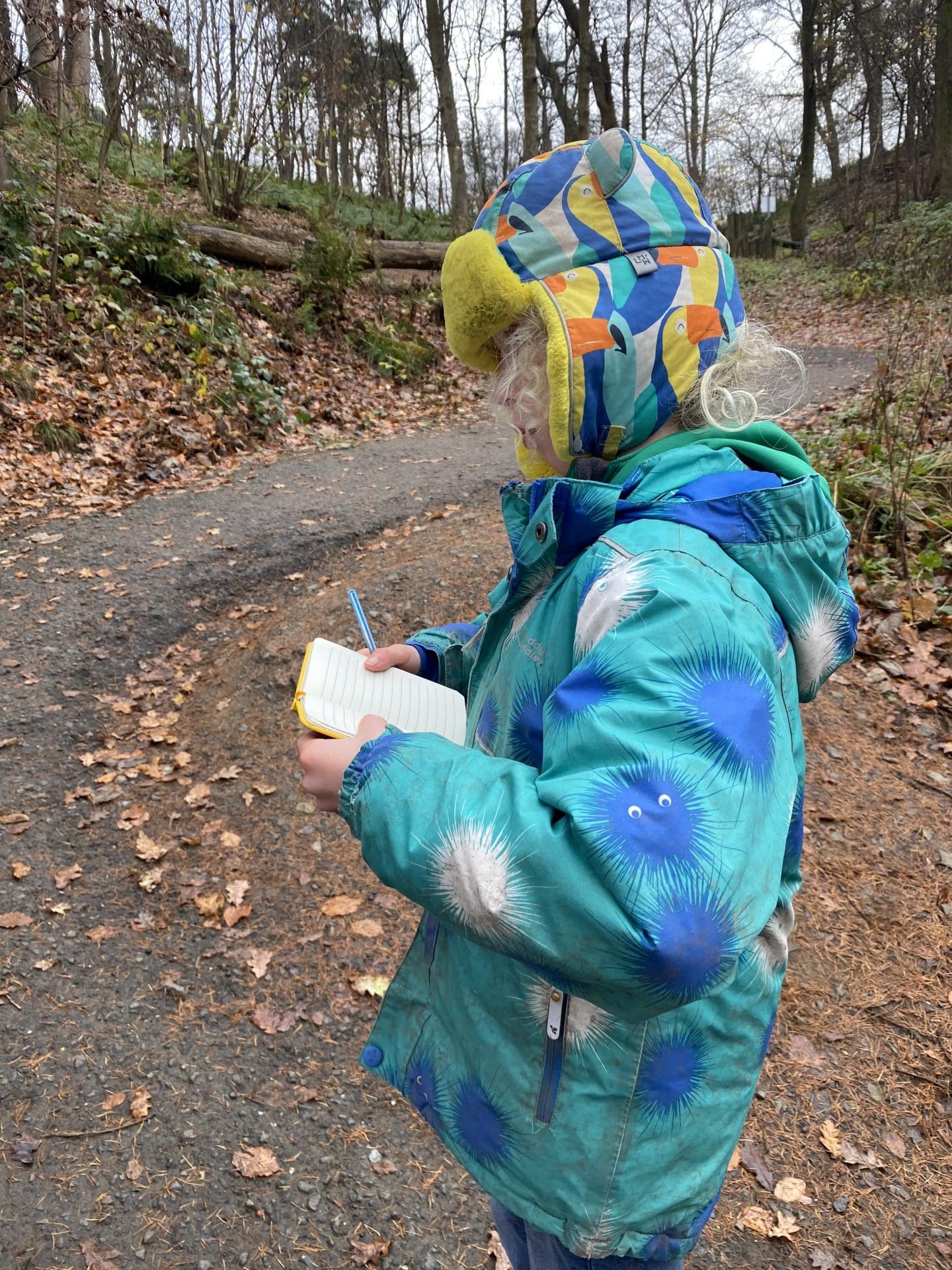 We've also managed to fit in some other odd crafting days here and there.  Including making Christmas decorations with Aquabeads.  We've never used them before, but the kids had great fun designing different decorations.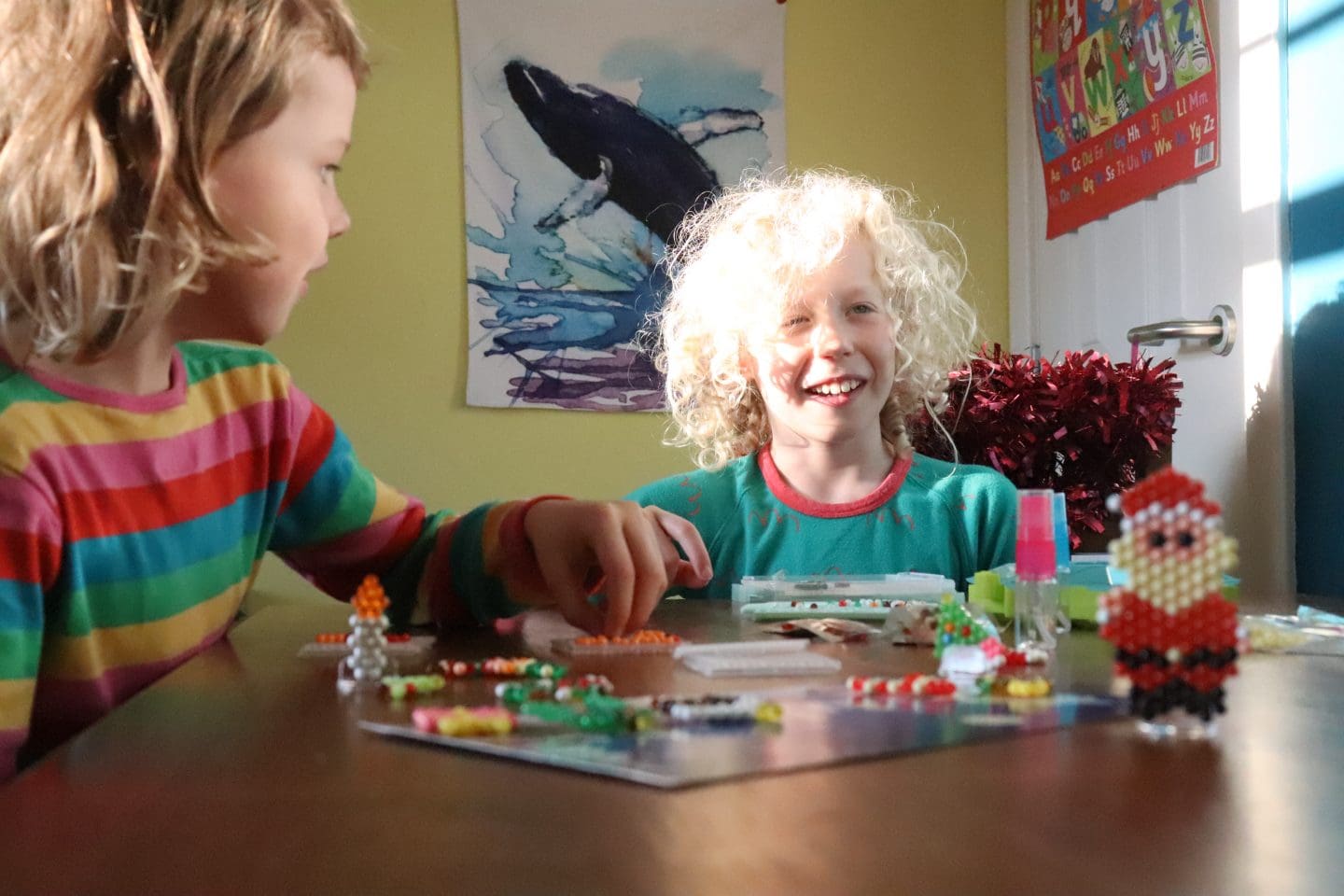 Clubs and Groups
Weekly we've been attending a home education science group with a couple of families.  We try a different experiment each week outdoors.
The home education history group was started this month too.  The kids love it and have great fun with their friends and listening to presentations.
The youngest managed to take part in gymnastics and drama online.  Both had a couple of swimming sessions and multisports before they were cancelled due to tier level changes.  Youngest's dancing managed two more sessions before it was cancelled for the year.
Hopefully things will be easier next year!
Pin For Later