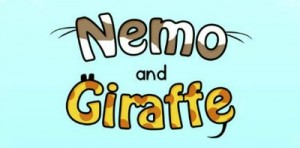 I was recently sent a copy of a lovely new children's story book called Nemo and The Giraffe.  It was written by Lee Hunter, a childminder from Elgin in Scotland.  As a childminder she has struggled with teaching children in her care to understand how to treat her cat kindly and so has written this lovely book to help young children treat pets appropriately.
The story is about a cat called Nemo and his best friend, a giraffe.  The story discusses how friendships can be formed with anyone, even between a cat and a giraffe.  Nemo is a bit of scaredy-cat and likes to stay indoors where the street cats don't hiss and the dogs don't bark or chase him.  But Nemo always has his best friend, Giraffe, with him.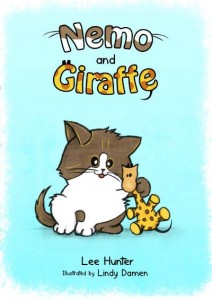 The illustrations are just adorable and the artist, Lindy Damen, has excellently portrayed Nemo as an adorable cat and Giraffe as a lovely soft toy.  They are perfect for discussing the topic of friendship with young children.
The book can be bought via Amazon for £4.99 for a paperback or £2.36 for a kindle version.
J x
Disclaimer:  I have been given a copy of Nemo and Giraffe in return for this honest review.