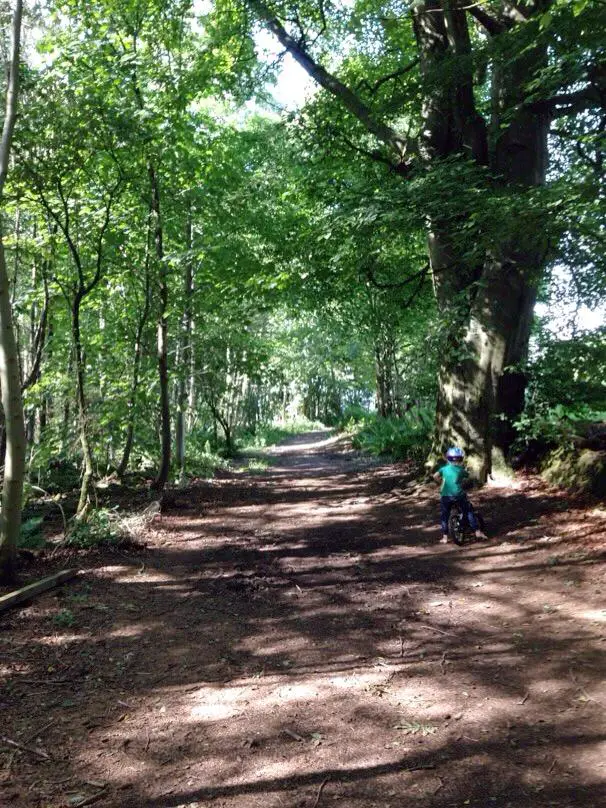 Everyone needs a happy place, somewhere that they can easily get to whenever they need time to recharge the batteries.  When things get too much at home with the boys I like to get outside with them, fresh air and open space always makes us feel so much better.  We don't have a car during the week normally (my husband needs it for his work) so it has to be somewhere close by and so my current happy place is a little area of woodland a short cycle away.
I especially love this particular woodland as there are no real hills there and back and so it limits complaining from O, who can't quite cycle up big hills on his bike yet.  It's beside the path, so not far to walk, but also in a little hollow, so we're not totally obvious to passing dog walkers (until they see our bikes by the path!).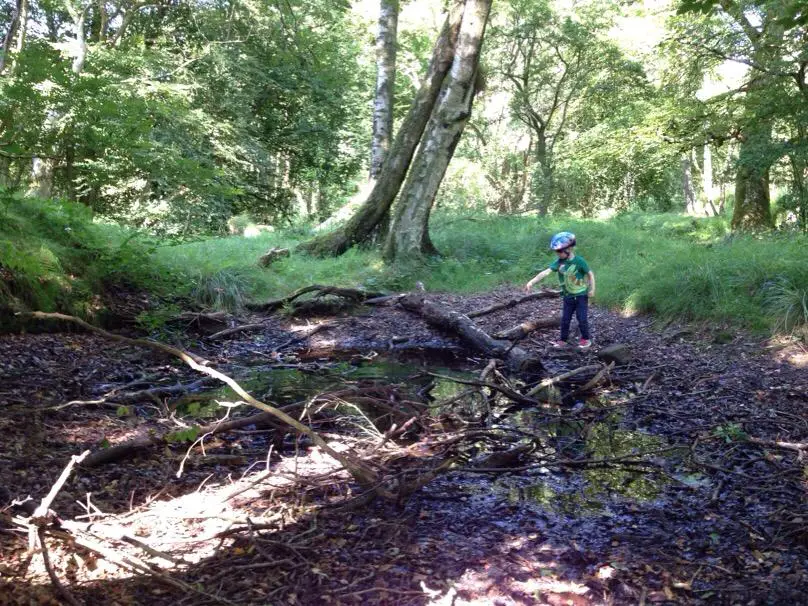 There's a little pond which the boys love to throw sticks in, we have also spotted a few newts in there as well, hence our name for the area 'newt pond'.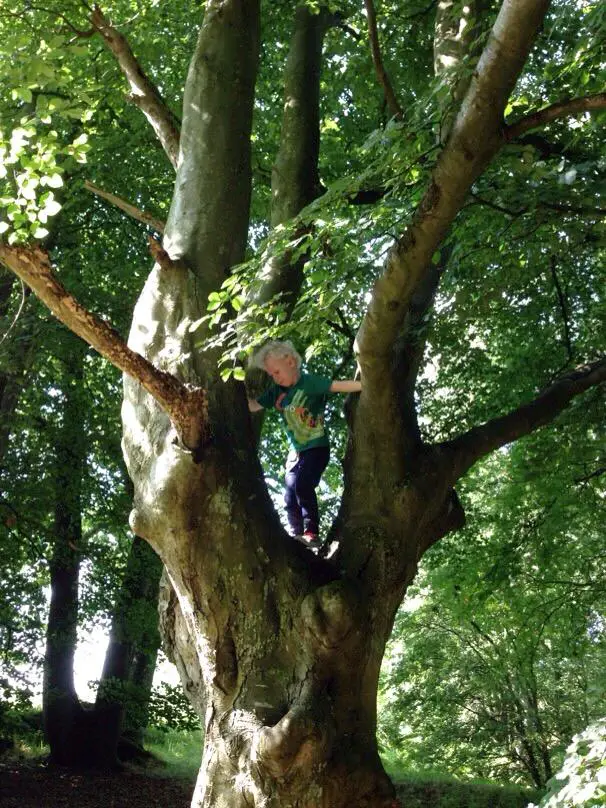 Mr O loves to climb a particular tree which hangs over the hollow, making it rather high off the ground on one side.
An important feature of any of our trips out will of course be food.  My two boys are always hungry, so I need to pack a fair bit of food each time.  When I'm cycling this can get a bit annoying as I have Mr A on the back of my bike and when I wear a rucksack it's right in his face.  After much consideration I decided to go ahead and buy a metal bike basket for the bike and I'm so glad I did.  It's made it so much easier to pack for our bike rides, I can even remove it and take it with us if we're walking away from the bikes.
It's also the perfect size for putting in the boys new Bibetta neoprene lunch bags in.  Having their own lunch bag each really helps diminish all the arguing!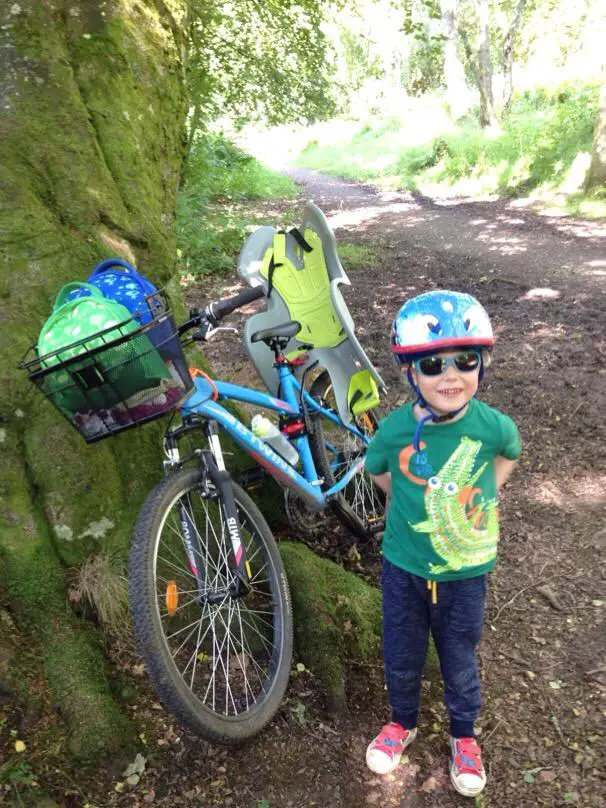 The boys love their bags, Mr A chose a green owl woodland themed bag and Mr O the blue fish themed one.  They are pretty simple, with no extra pockets, but a single zip to open and a little carry handle, which our 2 year old loves to carry it around by.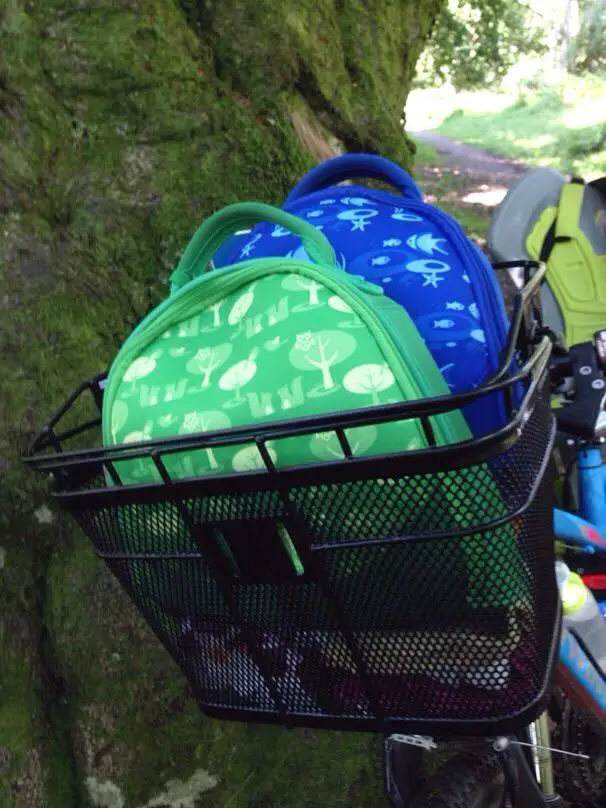 As the bags are neoprene they are both self insulating and easily washed in the machine.  When the food has gone you can squash them up easily (or use them to carry any treasures home!).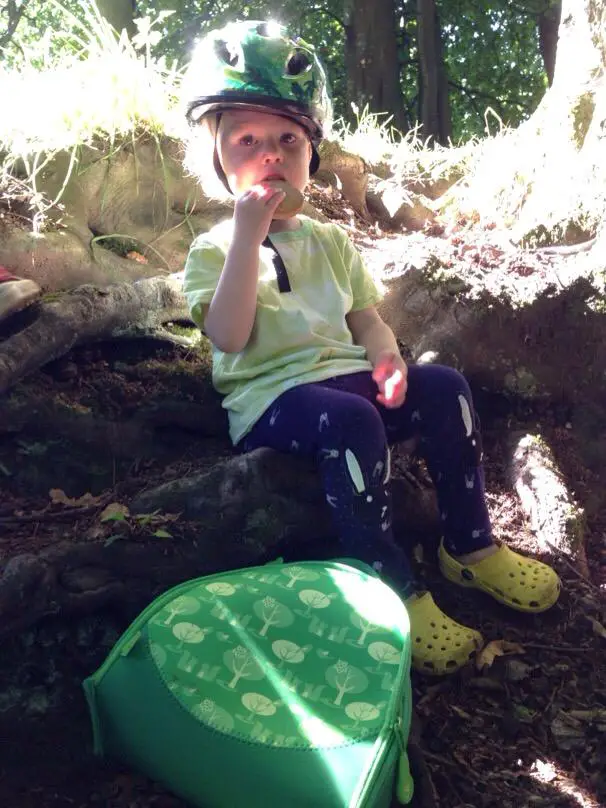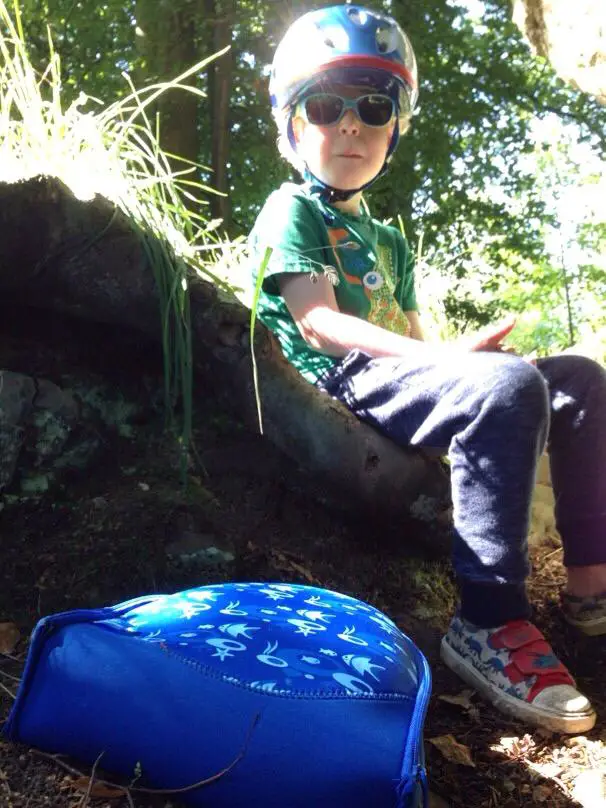 We were sent the bags to review, but they are currently on sale at only £4.99 each, which is a great price for a quality lunch bag that can be taken on adventures.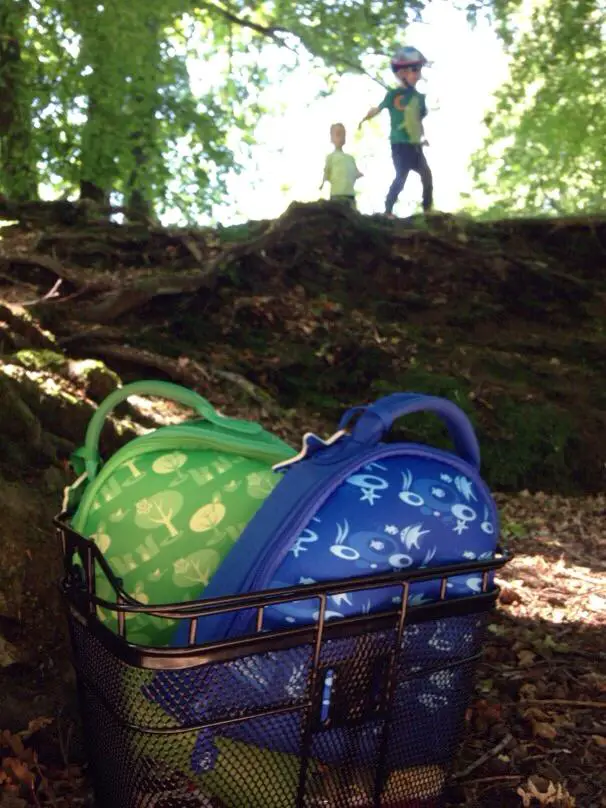 We had a lovely day last week in the sun, by the newt pond, I even managed a few minutes relaxing, watching the boys playing and looking up at the warm sun peeking through the leaves, bliss.
Where is your happy place?
J x
* I received these bags for the purpose of this post, however all opinions are my own.