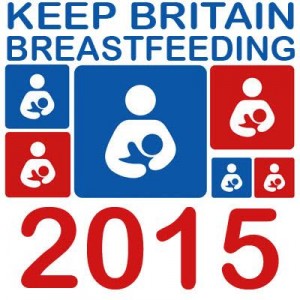 Thanks for hopping over from Mummies Waiting and welcome to my post for the Keep Britain Breastfeeding Scavenger Hunt Day 6 The People Behind The Breastfeeder; sponsors today include ARDO Breastpumps who are giving away a Calypso Single Breastpump, Breastvest who are offering an essential breastvest duo (1x black and 1x white) in your size and Mother Loves Cookies who are providing a box of delicious lactation cookies for our Grand Prize winner. Over £700 worth of goodies are up for grabs entries via the Rafflecopter at the bottom of this post.
—————————————–
I've been breastfeeding for almost 4 years now and there's no way that I could have got this far without the support from family and friends.
When O was first born it took me until the next day to get him to latch properly, the midwives at the hospital weren't much help.  However, the midwife who visited me at home the following day was fantastic and showed me how to hold him in the rugby ball position to get him latched on.  This worked brilliantly.  I'm not sure how easy my breastfeeding journey would have been without that initial support from my midwife.
After that initial 'hiccup' I never had any other issues with breastfeeding.  My parents and in-laws have always been very supportive of breast feeding and have smiled happily as the boys have breastfed.  I have memories of O feeding at my in-laws and my mother in-law smiling at him kicking his legs.
My own parents have been great, although my mum didn't breastfeed me for as long as I have fed the boys, she has always been so supportive of me feeding O and A.   They are both growing up into happy little boys, which I'm sure they agree breast milk has played a big part in.
My friends have been great, whilst our little ones were young a lot of us fed together and helped each other through the difficult patches, most stopped around one year old.  But they haven't ceased to be supportive and a handful continued to feed until their little ones were ready to wean themselves.
My final supporter is my husband who is especially thankful for breastfeeding, not just because of it's amazing qualities, but also for the fact it's cheaper and he doesn't have to do night feeds!  He also knows that without breastfeeding our fussy toddler wouldn't have as good nutrition, even when he doesn't eat much food he still has lots of vitamins in his milk.
Who are your breastfeeding supporters?
J x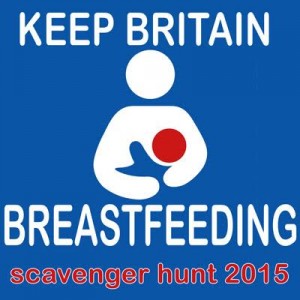 For more on the people behind the breastfeeder please hop on over Adventures of a Novice Mum where you can also gain further entries into the grand prize draw. Full terms and conditions can be found on the Keeping Britain Breastfeeding website. UK residents only.