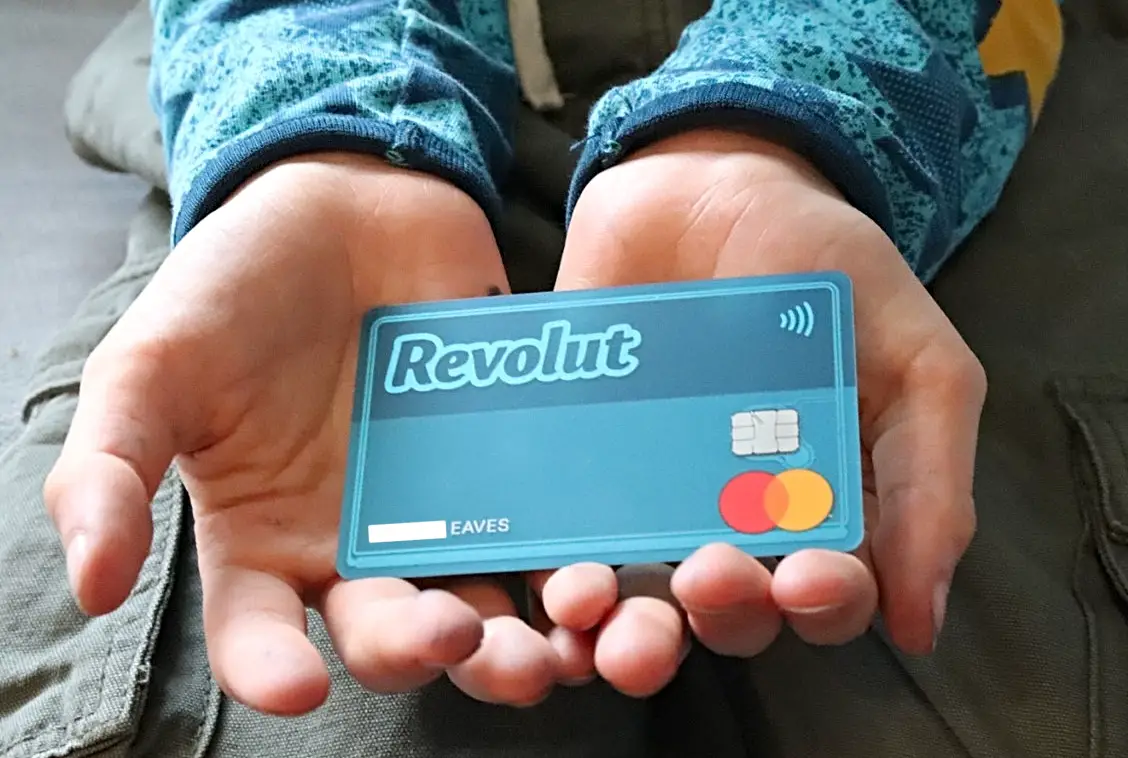 [AD]
It's never too early to teach money management to children.  They need to learn how much items cost and why we can or can't afford them.  They have to know how to save money and work out what is worth buying.  Without these valuable lessons for the future they might not cope so well in the adult world!
I was delighted to be able to give my eldest the new Revolut Junior card to test.  He's 8 years old and although he and his brother do 'earn' some money every now and then, they don't have very good management skills yet.  I'm hopeful that the Revolut Junior card will work out as a good teaching aid as well as a card for spending and saving.
Revolut Junior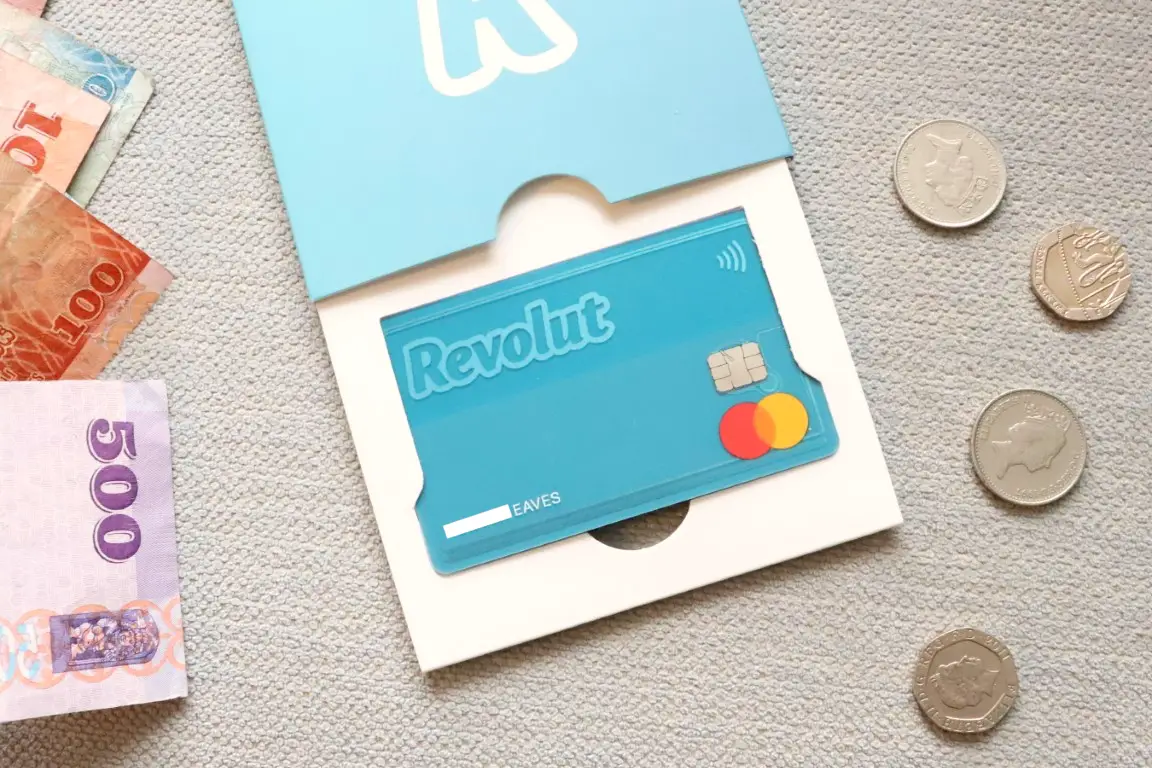 The new Junior card is due to be released very soon and my 8 year old is very lucky to be one of the first children to test it out!  There will be a new app just for children (18 and under), which is currently under creation.  As my 8 year old doesn't have a phone yet this wouldn't be for him, but I can see this being particularly useful for teenagers.
Limits
As the Junior card is for children they are limited to what they can do.  If they exceed the spending limit then transactions will be declined, so they need to understand how much they have available to use.  There is also a limit to contactless transactions, up to 150 Euros a day, before the PIN code would need to be used.
Clearly this could be annoying as a child, but as a parent you want to make sure your child can't spend more money than they (or you!) have.  So I'm quite pleased that there are sensible limits around spending on a child's card.
Transactions
You can add money via the Junior Account widget on your Revolut app from your own Revolut card.  All the child's transaction's are also listed in the Junior Account widget along with their balance.  If you choose to you can download and print your child's statement.  This would be a good visual option for teaching the kids about spending and that all the small spends may not seem like much at the time, but they soon add up.
Your child can use their card to pay online or in shops and can even withdraw money from ATM's, providing that the card is within the limits set for all Junior accounts.  As a parent you are also able to disable any features that you don't want your child to use.  Simply click on the Pin and security setting in the Junior Account to allow or disable online use, contactless payments, swipe payments and ATM withdrawals.  I currently have the online transactions and swipe payments switched off for my 8 year old, but it's up to you to decide which would be useful for your child to have.  Plus if your child loses their card then you can freeze the card from your app so there can be no spending or withdrawals.
Independence
Having their own card to use in the shops and at ATM's gives children some responsibility over their own finances and a little independence.  Learning about money and how to budget or save is an important skill and if your child is ever in the situation that they need to get home but have no money (or worse, their cash was stolen!), then you can simply transfer money across to their card to help them get home safely.
I think that having their own card and being considered responsible enough to look after their own money is definitely going to be a winner in any child's eyes!
Upcoming Features
Aside all the current features for Revolut Junior they also have some exciting new features under development, so children can make the most out of their card too!
There will be the ability for parents to set a regular allowance, giving the child pocket money direct to their card.  Much easier than having to faff around getting cash out or losing cash when their jeans go in the wash!!  You will also be able to add 'tasks' or 'chores' to their accounts so that when they completely extra tasks around the home they can extra pocket money direct to their card.
Vaults (like a savings account) will be included in children's accounts so they can learn how to save up for those big ticket items.  It will also be fantastic for learning about saving for the future when you might need extra for an unknown expense.
Finally they will be to budget and track money within their account, helping to learn about making better decisions with their money.
I'm excited to see all these new additions to the card!  It will make it even more exciting for my son to use!
Revolut
If you are new to Revolut, then let me quickly run through why it's a useful card to have in your purse for yourself too.  You will need to create your own Revolut account for your child to get their card anyway.
Easy To Use
Once you have signed up for Revolut, download the app and order your card.  If you are only using the card online then you can simply order a virtual card, but if you intend to use the card as a normal bank card then you will need to order the physical card.
You can link your bank account up to send money to your Revolut card.  Once your card has money it can be used to easily transfer to other Revolut cards too.
With the standard card you can withdraw up to £200 per month free of charge and then are charged 0.2% on anything more.  With the premium and metal cards you can withdraw £400 and £600 respectively free of charge, per month.
Vaults
One of the things that I personally think is great about Revolut are the Vaults where you can save money.  You can also choose to allow any transactions to be rounded up with the extra pennies put into your savings account 'vault'.  It may only seem like small change, but overtime this can save up a siginificant amount of money.
Savings vaults can be personal or group vaults and if you have the Revolut Metal account then you can also earn interest on your savings at 1.35% AER.  Pretty useful for saving money!
Budgeting
With Revolut you can also set your own monthly spending limit on each currency account you have, so you know that you will never go over budget.  This would be especially good for travelling when you tend to have a set daily budget available.
Pin For Later