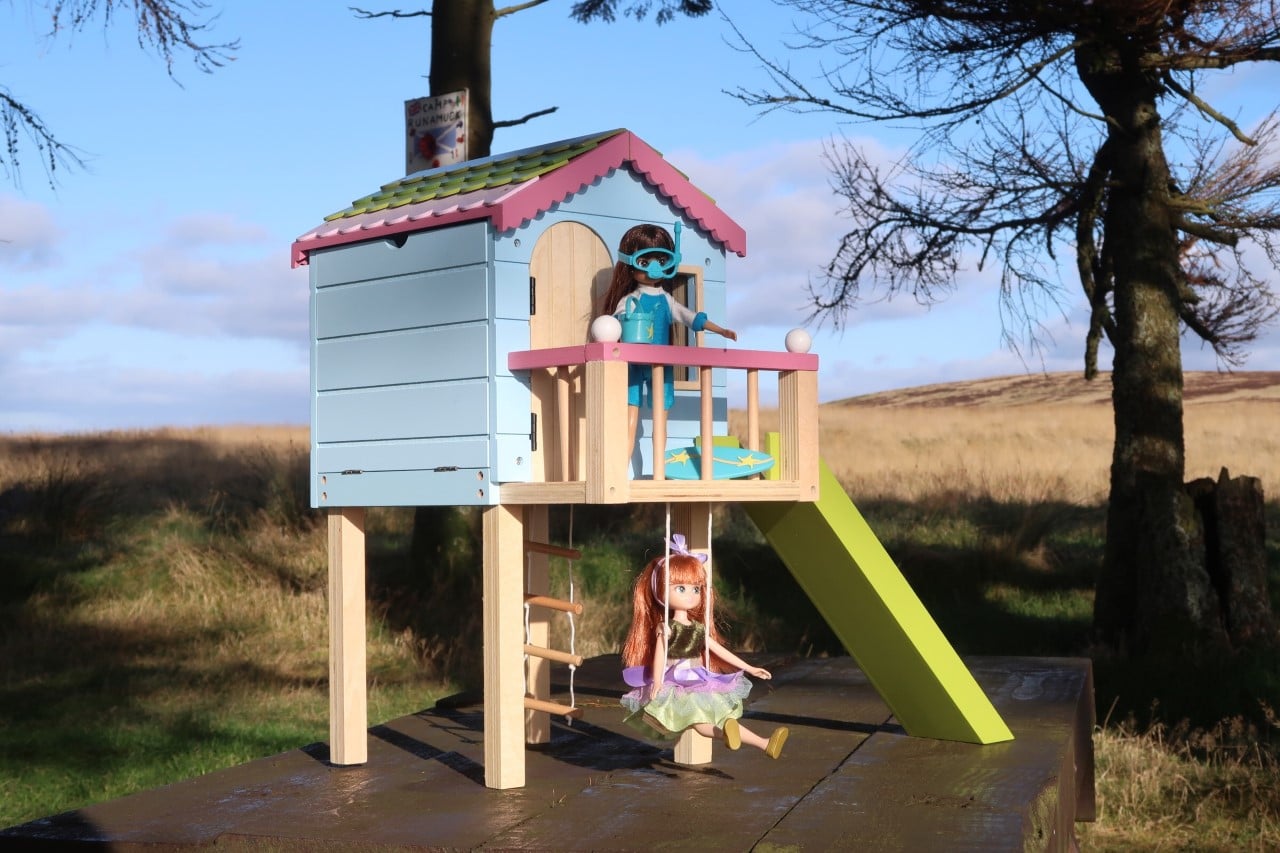 Disclosure – We were gifted these items for the purpose of this post.
Lottie Dolls
Lottie dolls were created in Ireland by Ian Harkin and Lucie Follett in 2012, with the average proportions of a 9 year old girl rather than an adult woman like many other children's dolls.  The dolls are inspired by real children, from kid activists to a doll with a cochlear implant, these dolls are there to inspire and encourage all children to follow their dreams.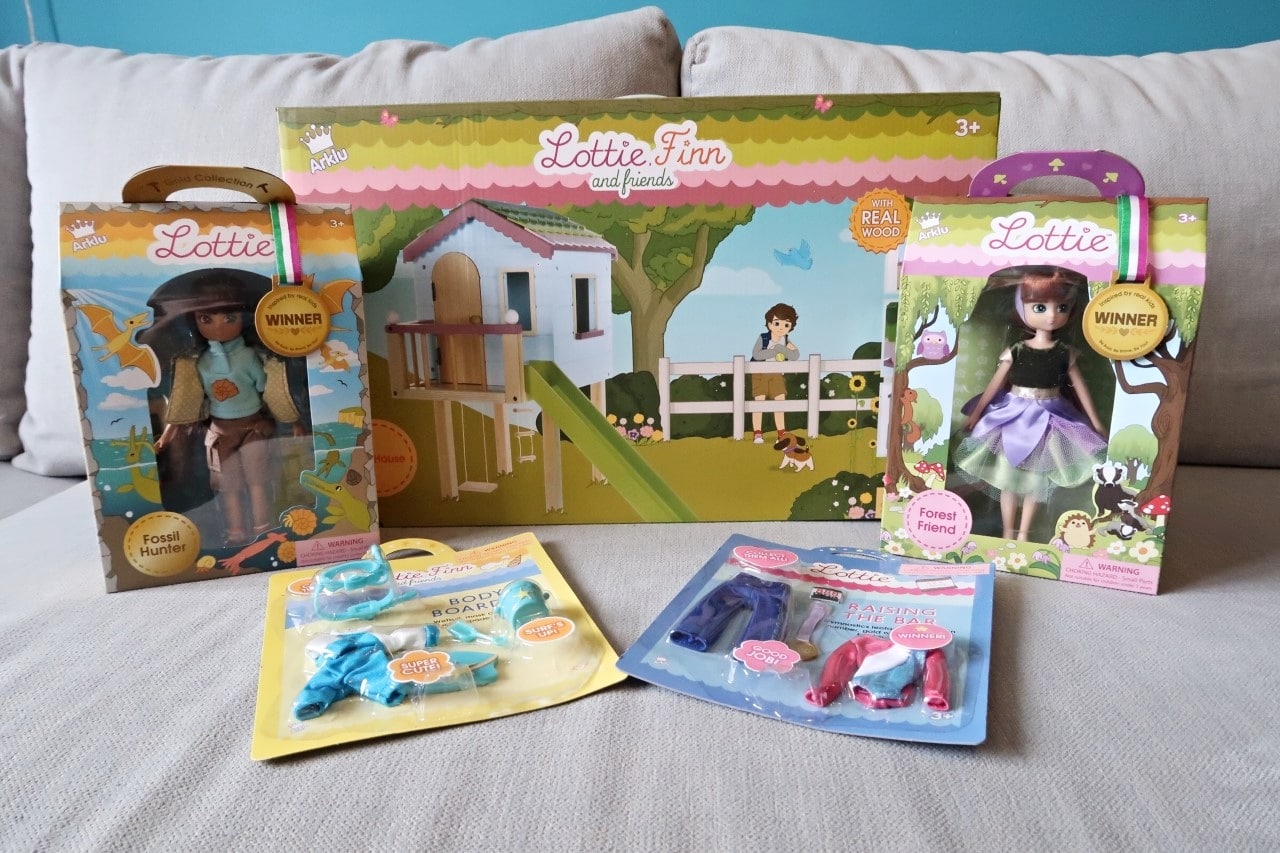 There are so many different dolls to choose from, including several boy dolls named Finn.  There are also plenty of different outfits and playsets to choose from too!
Wooden Tree House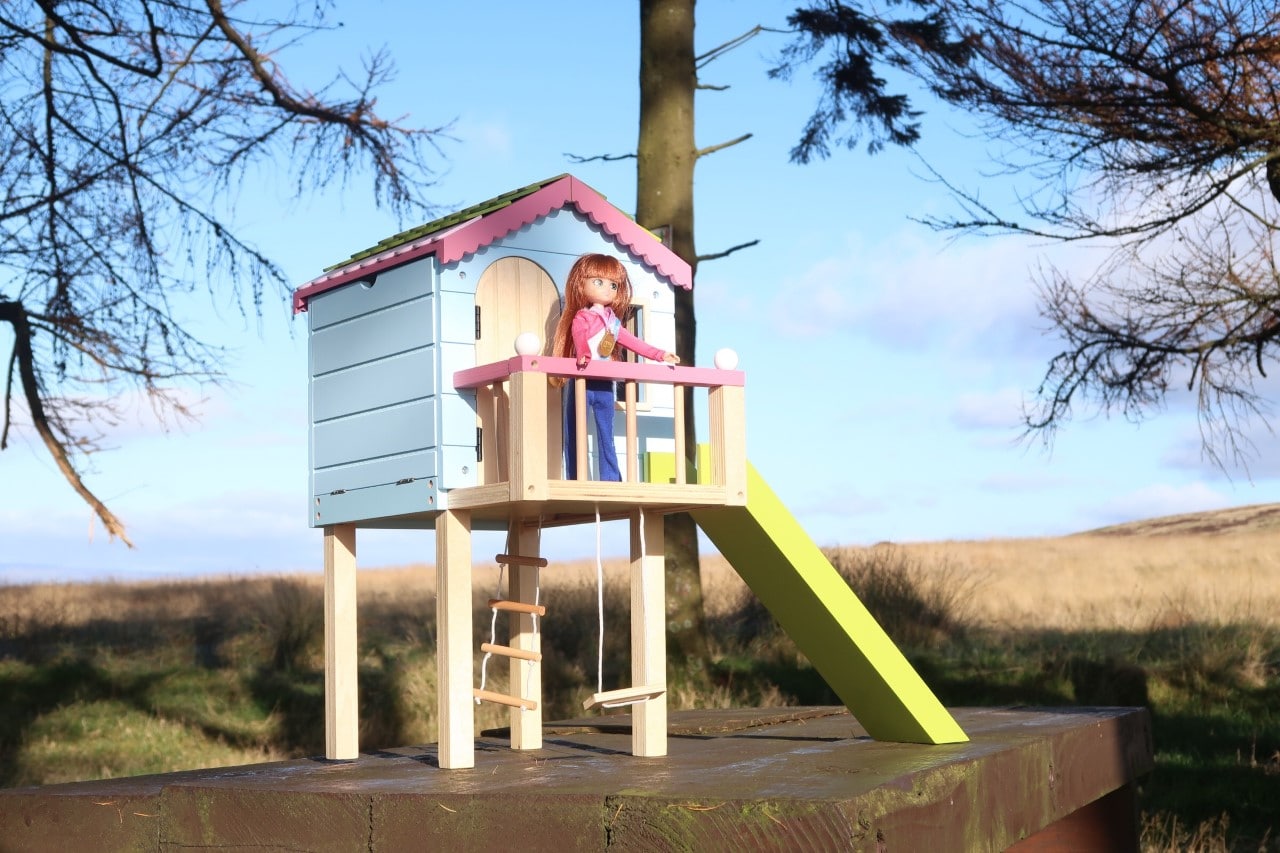 The kids have their own playhouse outside, but they were delighted to be sent the wooden treehouse to play with.  It arrives flat-packed and requires some time building before the kids can play.  If it was a Christmas or birthday gift it may be worthwhile building it up first before wrapping, then the children can play immediately.
It's very sturdy and made of real wood, not plastic, painted in bright colours.  A rope ladder leads up to a secret trap door into the playhouse and there is a working swing for Lottie and her friends to play on.  A green slide attaches to the edge of the balcony, which is always a favourite with kids.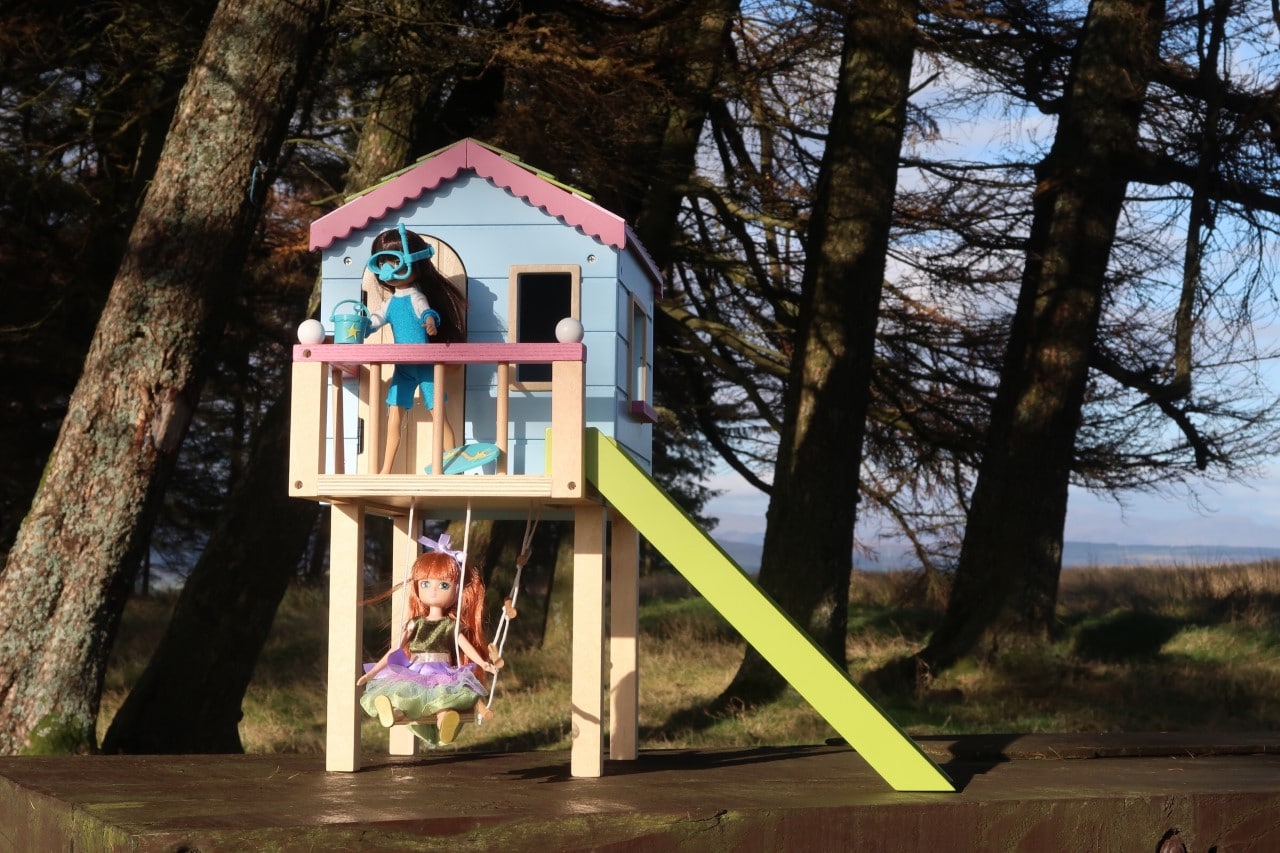 One side of the play house opens up with a magnetic release, allowing the kids to access inside the playhouse.  Of course the dolls can go in through the playhouse door too!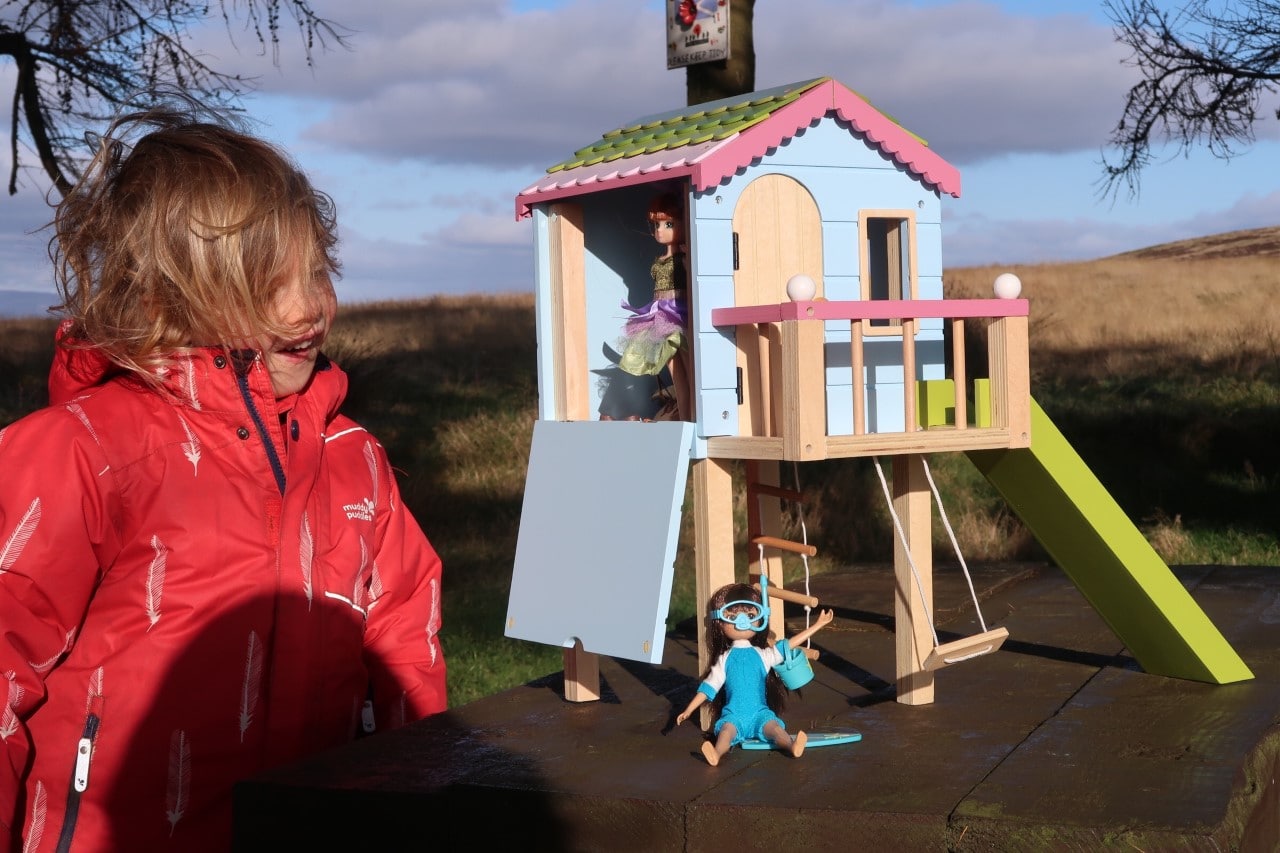 The tree house can be used for any of the dolls and their pets, although I especially love the Kid Activist HQ bundle that arrives with the Kid Activist doll, Junior Reporter doll, Wildlife Photographer doll, Autumn Leaves doll and of course the tree house too.  Perfect for any child who wants to help the world.
Forest Friend Lottie
My youngest is currently going through a fairy obsession and is slowly working his way through the Rainbow Fairies series of books.  So when he saw Forest Friend Lottie he immediately associated her with fairies in her pretty green and purple dress.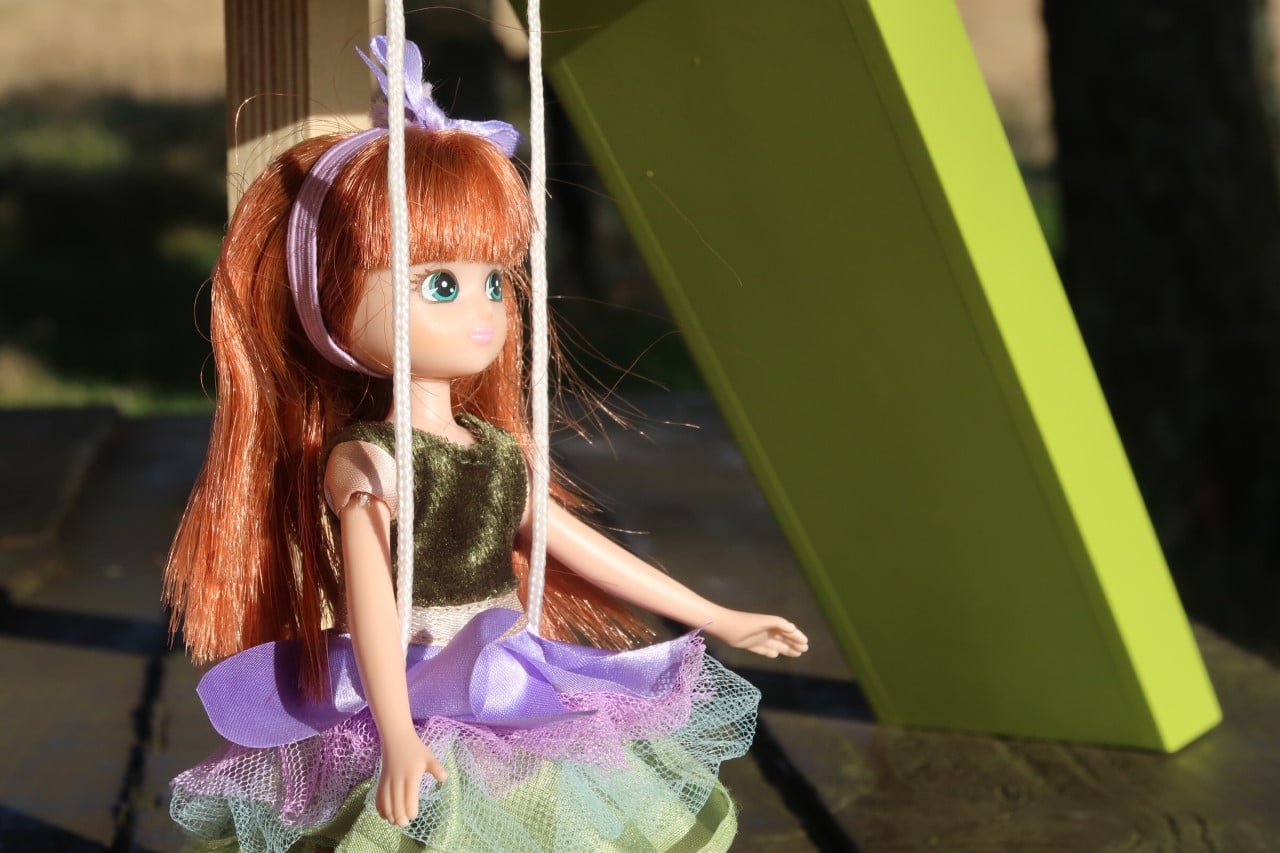 This beautiful dressed Lottie doll will inspire other fairy loving children, who may even want to take their new doll out to look for fairies in the woods.  Perfect to encourage little imaginations to run wild and a great size of doll to take on their adventures.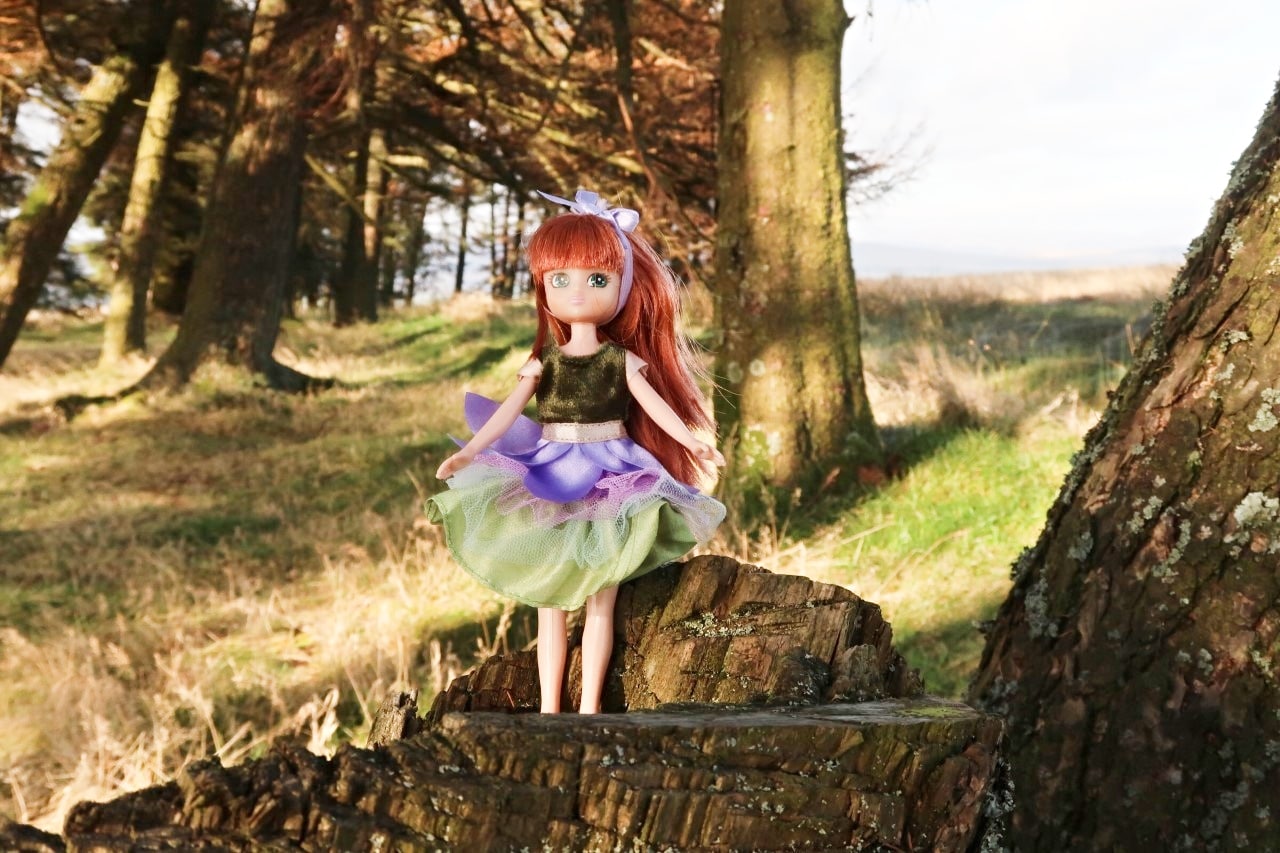 The Forest Friend Lottie also wears a lilac headband and gold flat shoes that are all removable, so you can change her look to other outfits you own.
Fossil Hunter Lottie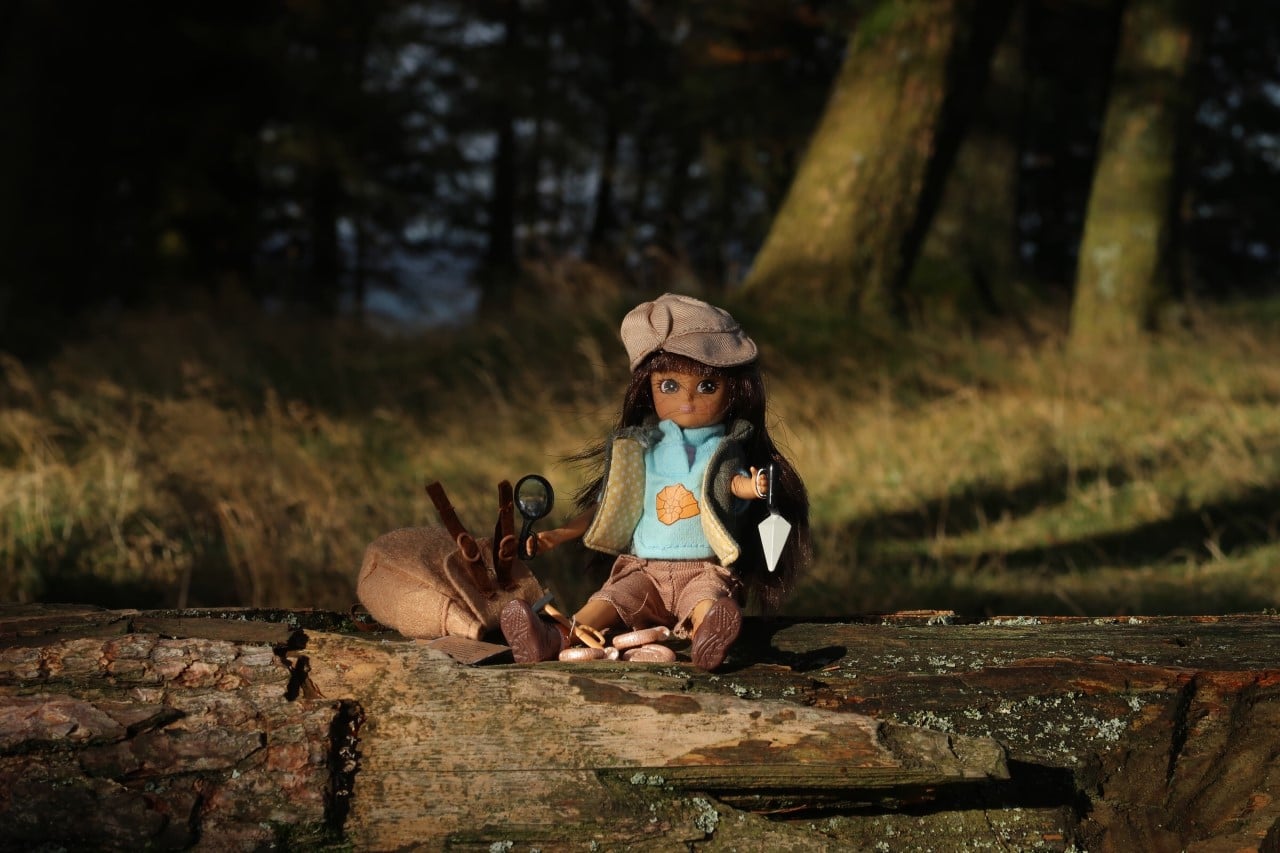 The second doll our 5 year old chose was the Fossil Hunter Lottie Doll.  We've seen many fossils through our travels and are the proud owners of several, including a particularly lovely ammonite.  When he saw the fossils that came along with Lottie, my youngest and his older brother were quite excited to start playing.
Along with 4 ammonites, the fossil hunter Lottie doll also has a rucksack, fossil hunting tools and special mini cards about the famous Victorian fossil hunter, Mary Anning.  She is also wearing an explorer type outfit with cap, hiking boots, cargo shorts and t-shirt with gilet.  Everything can be removed to put on other outfits, as you can see below.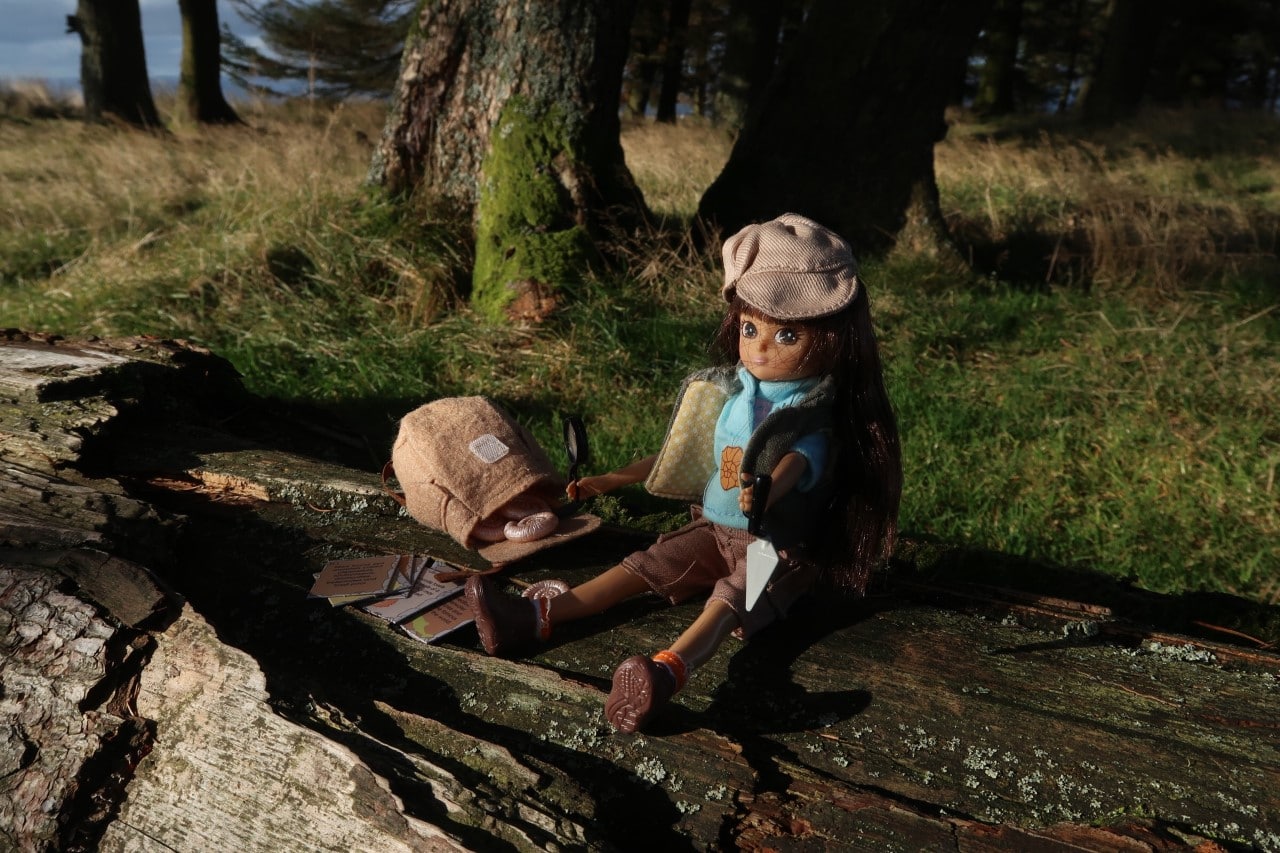 This is such a great doll for inspiring little children to look for their own fossils along the coastline.  It's also great for beginning discussions about dinosaurs through their fossils too.
Outfit Sets
We were also sent two separate outfits, the first being a gymnastics set and the second a body boarding set.  The gymnastics outfit is because our 5 year old loves gymnastics and practising various moves or using the bars at his class.  So helping his Lottie dolls to practice their gymnastics movements encourages him to try out more himself too.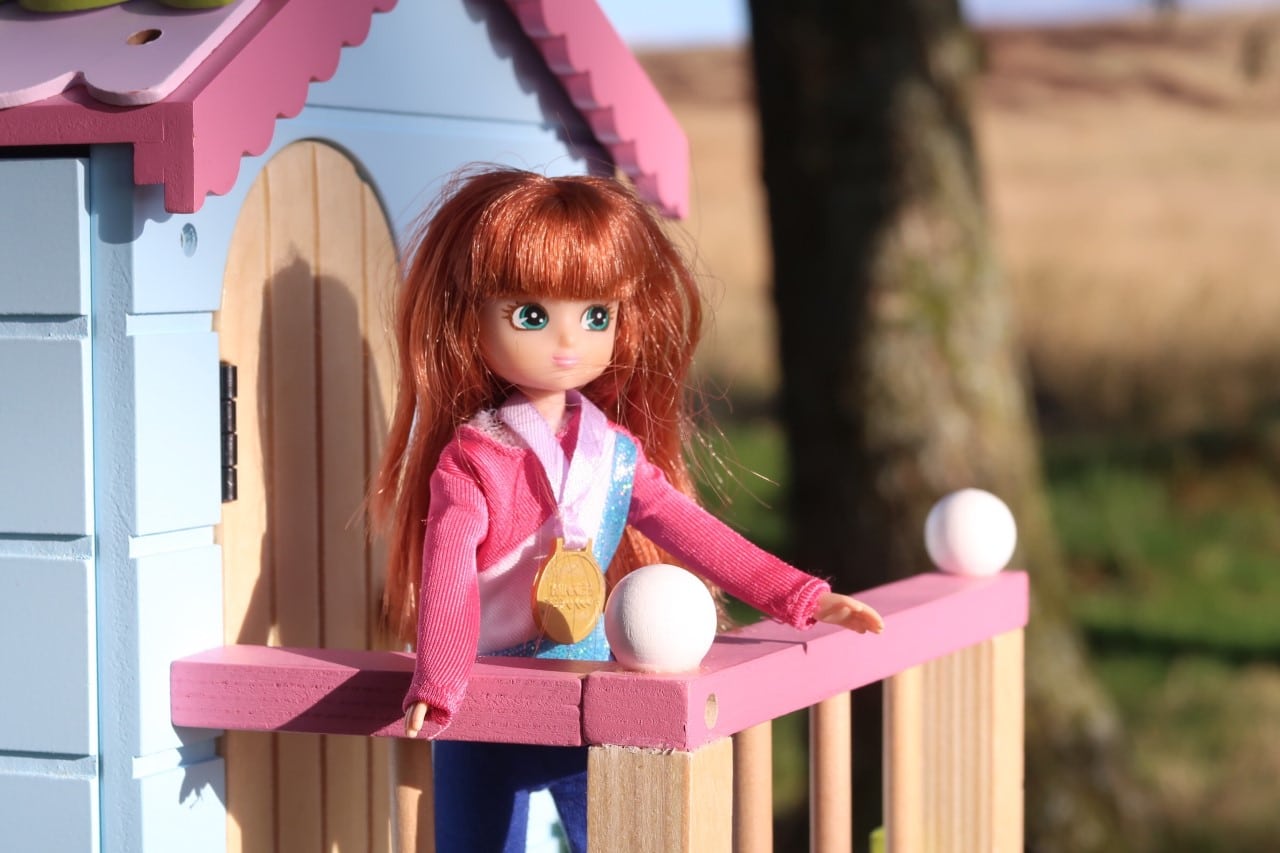 The gymnastics outfit includes a leotard, jogging bottoms and medal.  The outfit can fit any Lottie or Finn doll, so this is a great way to inspire young imaginations without buying a whole new doll.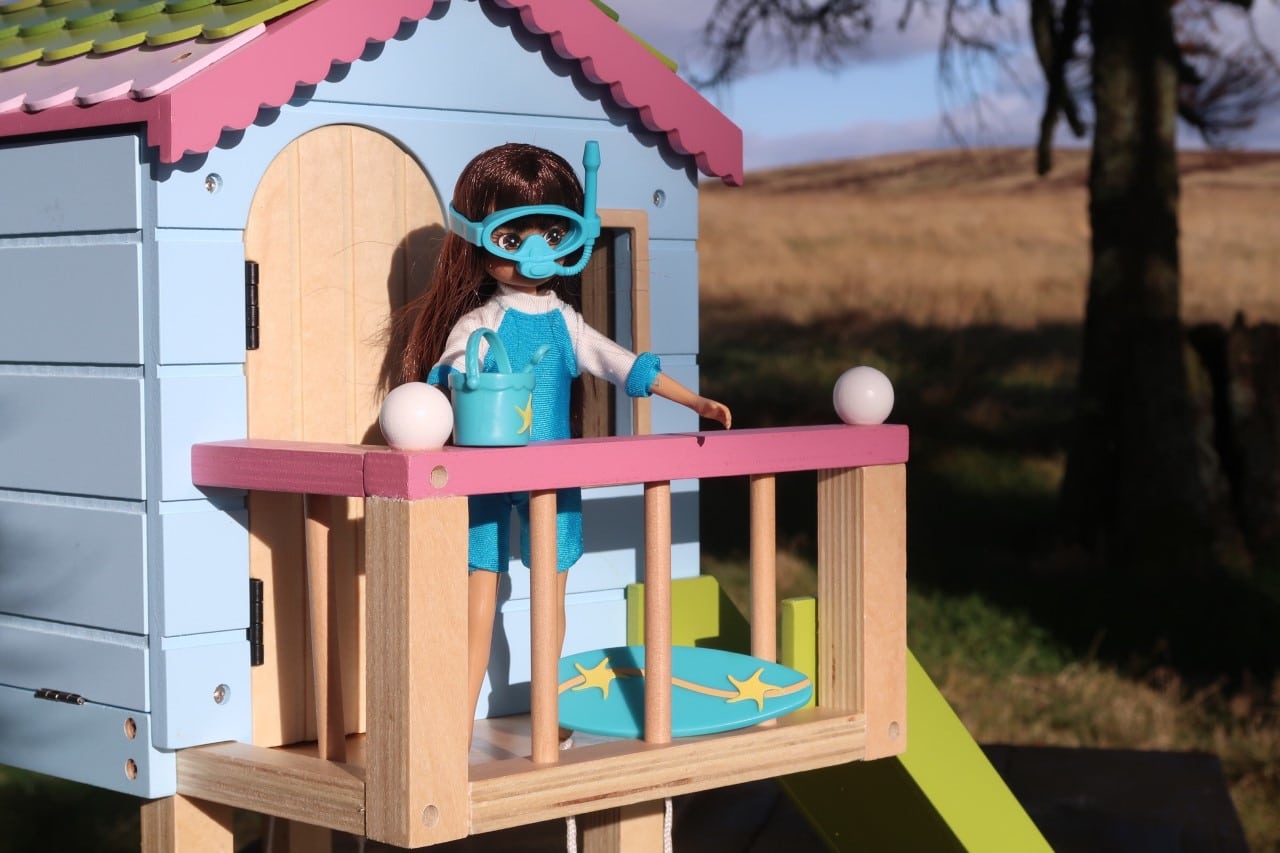 The body boarding outfit includes the wetsuit, body board, snorkel, bucket and spade.  Both our kids love the water and their wetsuits, our eldest is the one who really tried to body board, whereas the 5 year old preferred to try and surf on his board!  This would be such a cool set to to take to the beach!
Pin For Later