Home Education: Life In Lockdown Week 9
Here we are 9 weeks into full lockdown in Scotland.  Last weeks life in lockdown was a struggle due to hayfever, this week has been much better, most likely because the weather has been wet and little pollen flying around!  The kids are definitely struggling more though, so I'm hoping we can drive just a little bit away from home so we can walk elsewhere for a change.
What We've Been Doing This Week
Another week of lockdown and we've been keeping busy.  The kids are still loving watching Maddie and Greg's Let's Go Live, this week was all about magic.  Most of the magic were actually science experiments which the children had previously completed.  They were excited to see certain 'tricks' from real magicians which we couldn't explain!
Littlest had fun making some of the sight and camera tricks.  The picture below shows a toilet roll cut in a certain way that makes two arrows pointing in different directions depending on who is looking at it.  He has loved quizzing us on which direction the arrow is facing!
I found that The Works had the Learning Resources Beaker Creatures available for only £1.50 each.  They arrive in pods which are like bath bombs and you dissolve them in water to find your creature inside. Each creature comes with an ID sheet so you can work out what animal you have discovered.  It's a great idea for getting the kids into identifying plants and animals.
The kids loved learning about Egyptians in recent weeks so the kids were quite excited to receive Egyptian dressing up costumes from Pretend To Bee.  The company has a huge host of different costumes from animals to emergency services and historic costumes.  The children have loved dressing up as pharoahs.  Mostly they've been running around the house and garden asking their 'servants' to get them food or checking how their pyramids are being built!
I'm impressed at the huge variety of dressing up ideas at Pretend to Bee, the kids would love the animals.  Plus I can see them enjoying some of the other historic costumes such as vikings or romans.  All the costumes are fab for encouraging children's imaginations and having fun!
The kids next Kiwi and Tinker crates turned up this week. So the kids have made those up, a coin eating robot for the 8 year old and a water wheel for the 6 year old.  We've also watched the Glasgow science centre videos this week and made one of their crafts from a previous week.  The galaxy bottles are pictured below.
Aside these things the kids have been playing lots of board games, including Ticket To Ride.  Plus we've begun reading the next Life of Fred book, Butterflies, which is a strange book that also gets across different maths concepts to children through a story.  They are very expensive, but hoping we can sell ours on afterward.
The kids also finished their final Battleships game with grandparents and won!  So they are the Battleships champions and now proud owners of a homemade trophy.  Next week it's Guess Who!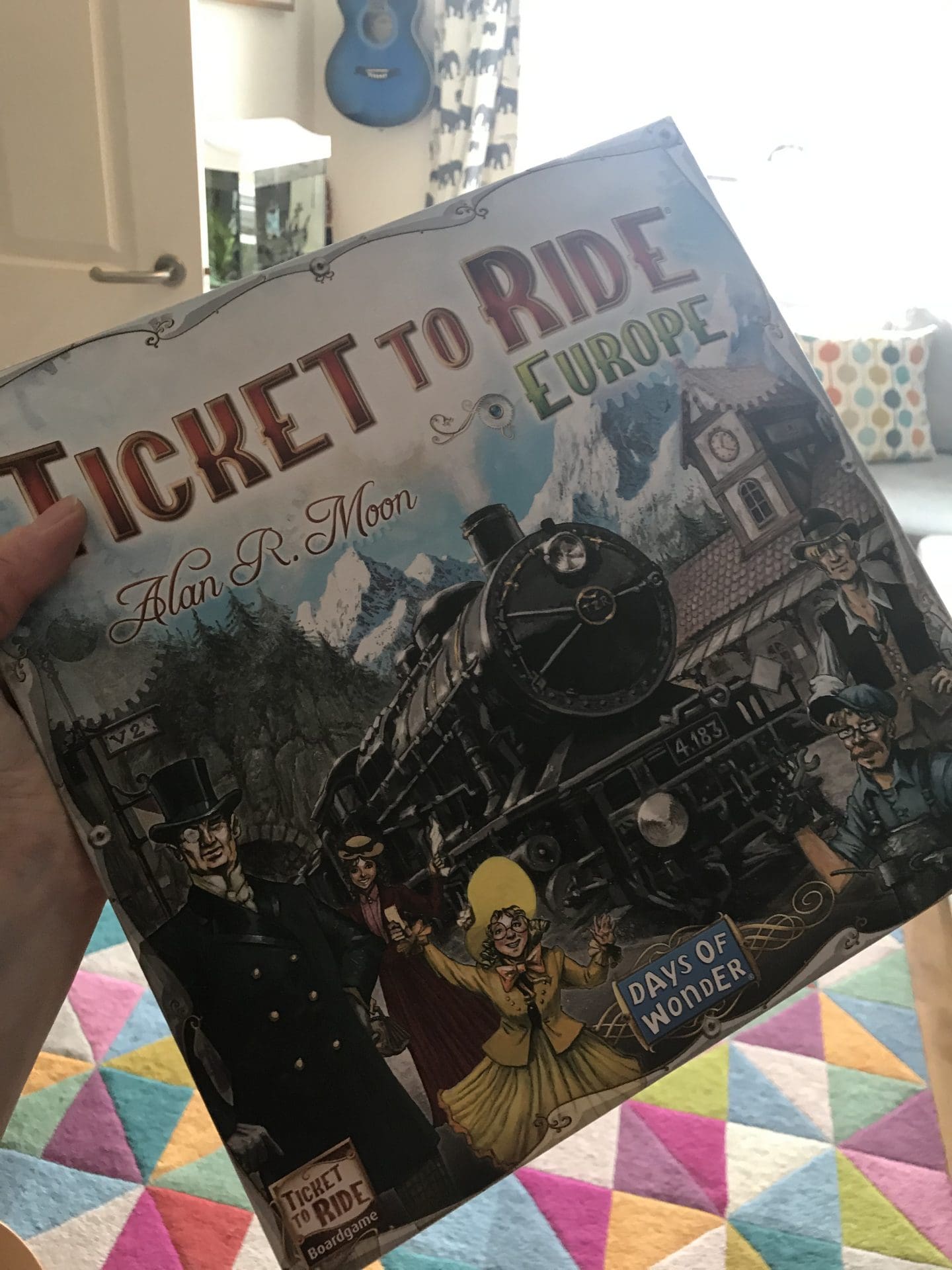 Mental Health
Although the rain has been good for my hayfever, it's probably not so good for mental health!  We're definitely less likely to get outside when it's wet, which has resulted in a lot more sibling rivalry.  Trying to get the kids to do different activities apart from each other is almost impossible, but what I think they need.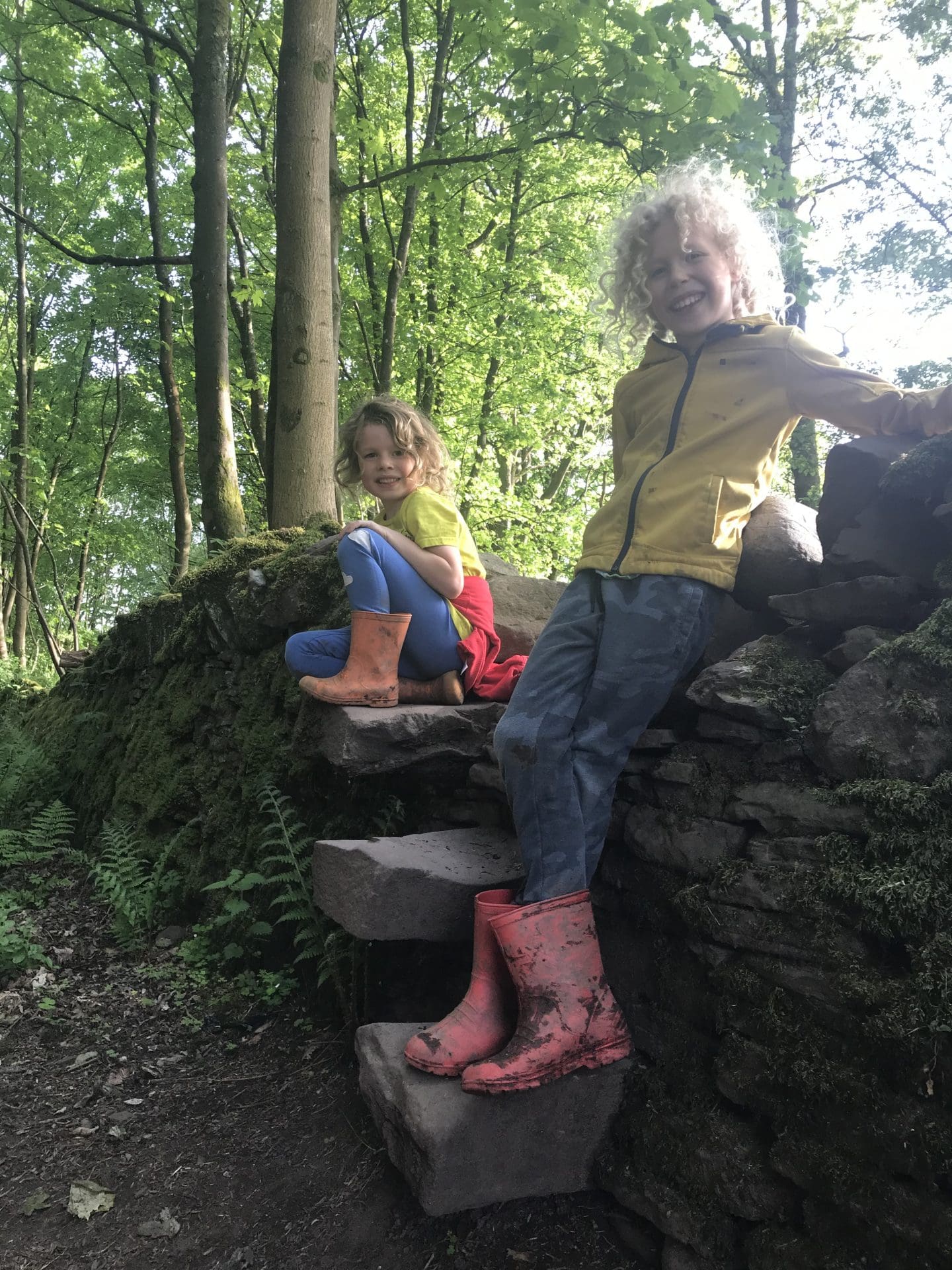 Exercise
We did manage to get out on some days during the week, despite the rain for most of it!  A few walks in the woodland always restores my mental health, we certainly need more of that fresh air!
The kids have also loved going to the local football field to play a version of football.  I went once with them, but the grass pollen there kept making me cough and sneeze so I've stayed at home when they play football!  Hoping that the pollen will die down soon so I can enjoy playing football with them again too!
Pin Life In Lockdown For Later