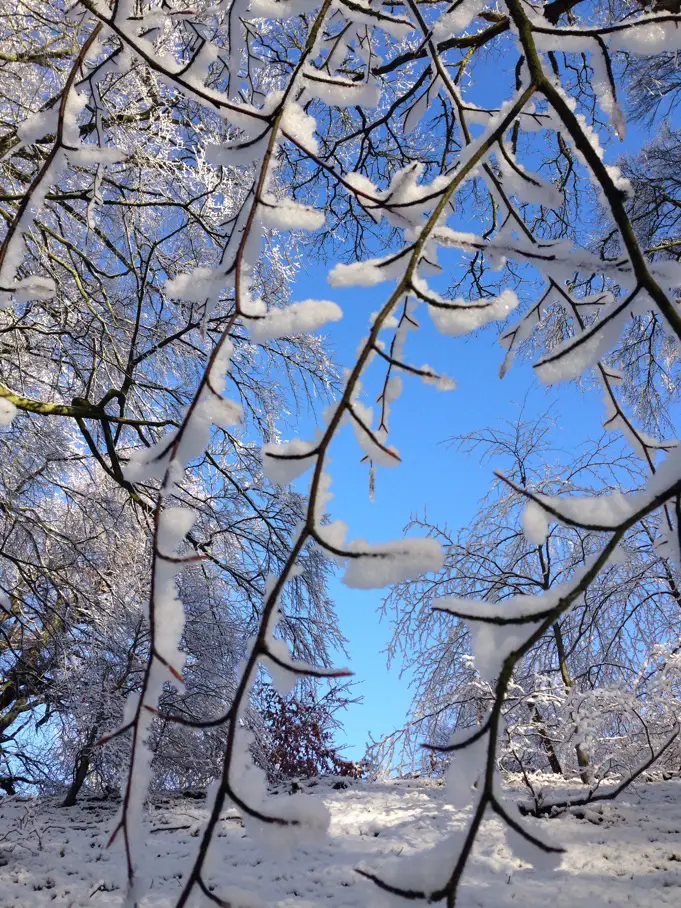 If you're a follower on my Instagram account then you will probably have guessed that my post for #Whatevertheweather this week was going to be about the white stuff, snow that is.
We had a good snowfall on Wednesday night and a bit more over the weekend, so we've been making the most of it as we know it will probably be gone by the end of the week.
Cue the myriad of snow pics from our week.
This is the first year O has properly enjoyed sledging and so we've been out a couple of times a day with his sledge.  We found a great slope at the park, which loads of other families go to and O was loving watching everyone whizzing down the hill, falling off and even going backwards.
Of course we had to visit the park on Monday as well. Unfortunately the play equipment wasn't as good with snow, except the swings, which A adores.  So O and I made mazes in the snow to find tiny snowmen.
We observed which animals had been in the snow by looking at their tracks.  We found rabbit, bird and dog tracks, A wasn't as impressed, but O seemed quite interested.
At home we built a snowman (on the first night it snowed!) and a snow train yesterday with our remaining snow.
All in all it's been a pretty fun (and cheap!) week filled with snow.
How has your week been?
J x