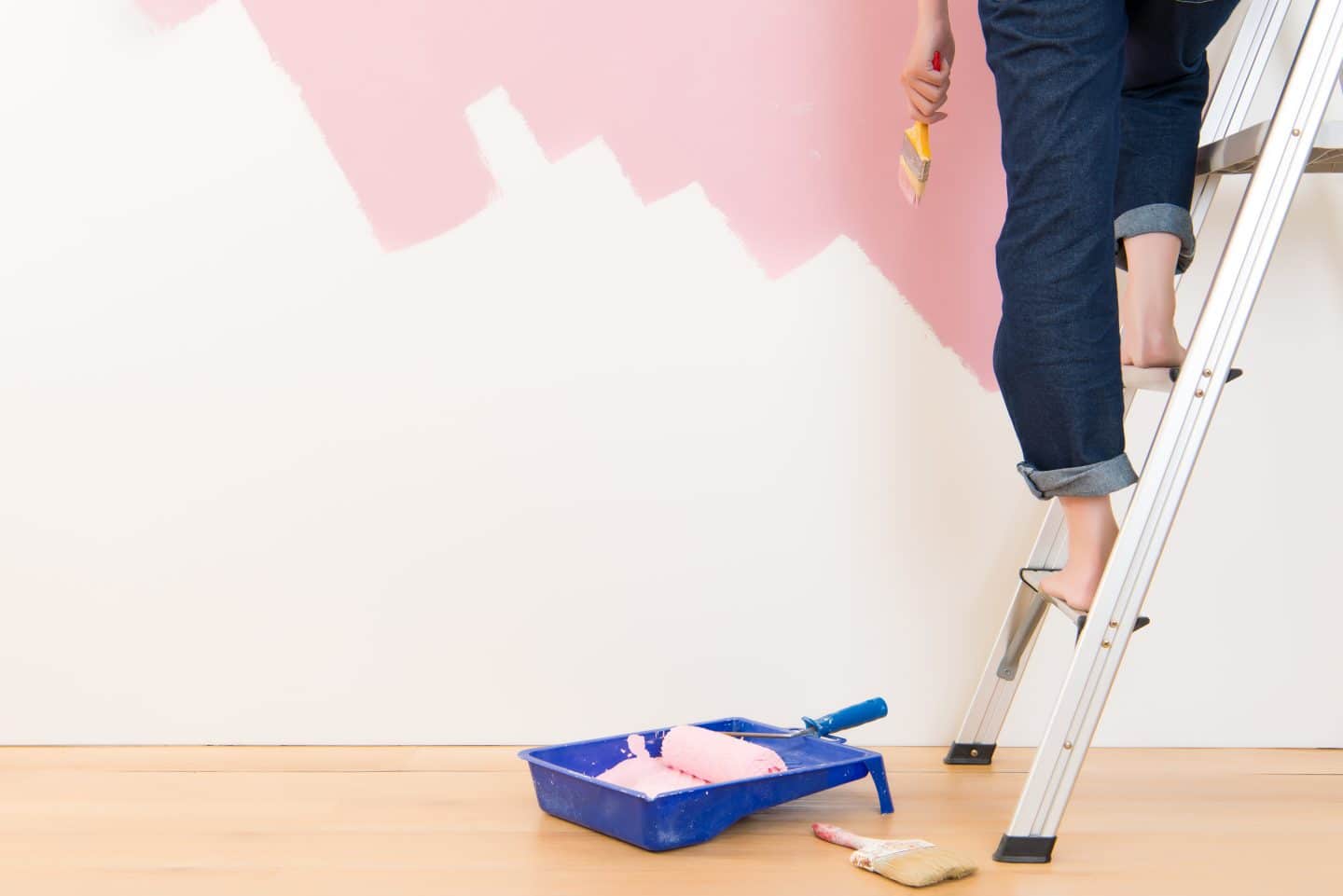 This is a paid collaboration.
We bought our house as a shared equity property 6 years ago, when our eldest was only 14 months old.  We would visit the house every few days to watch it being built and I would spend many hours on house decor boards on Pinterest.
As we didn't have much money at the time we didn't manage to decorate everything quite as we wanted.  Most of the furnishings were second-hand from family or cheap items from large furniture stores.  We didn't paint when we moved in as we were advised to let the house settle for a year before painting.  Which meant that our house never really got decorated at the start.  Instead we have done little dribs and drabs, but I think it needs more work to tie it all together.
I have so many ideas for our house, but it's hard to find the time to decorate and rearrange the house.  The kids are always around, we have a TON of clutter and belongings that need to be shifted before we can do anything and no time.  We're both constantly busy with work and other projects, plus I seem to be glorified taxi driver most days taking the children to various activities.  So in short our house is far from complete.
Now the children are older and can spend time entertaining themselves I think it's about time that we started to invest more in our home.  Simple things like clearing out the old toys and clothing, painting the walls and refreshing the pictures on the wall.  I feel like we can spend a little of our hard earned cash on some new luxury vinyl plank flooring, which can replace our tired child-worn flooring.  When we do go for a new floor I will be sure to find an eco-friendly rubbish clearance company, such as Clearabee who are Carbon neutral.  It certainly makes getting rid of necessary rubbish guilt-free!
There's a good reason why most photos in our house are always from similar angles and places, these are the only areas of the house worth taking photos of!  So it would be lovely if we could get the rest of the house sorted and feel proud of our home again.
I've been nosing around Pinterest again for more ideas and have some great options to use a pallet we have to make a nicer coat rack at the front door.  But before that happens I need to paint the entire hall wall, which is a rather daunting task!  Because these tasks can take quite long I do wonder if it would be simpler to employ someone else to do all the painting for us, then we can focus on the kids and work?  What do you normally do, decorate yourself or employ someone else?