My little monkeys have been causing mischief as soon as they could roll!  Our littlest was quite quick at learning to roll and then crawl, so we always had to make sure the house was as safe as possible for him.  I knew of all the dangers from our first born, but didn't quite expect to have our baby climbing onto the windowsill at 14 months old!
We were quite glad we had taken steps to baby proof the house before little one had started moving.  There were catches on the cupboard where the cleaning liquids were kept, blind cords tied up out the way and stair gates on the stairs.
Of course there were lots of other things we needed to make safe, but a list of safety tips is never as easy to read as a colourful picture.  So why not check out this Baby Proofing Guide created by Sunlife.
What were your little ones like as babies?  Did you have to baby proof the house from a really early age?
Pin for later: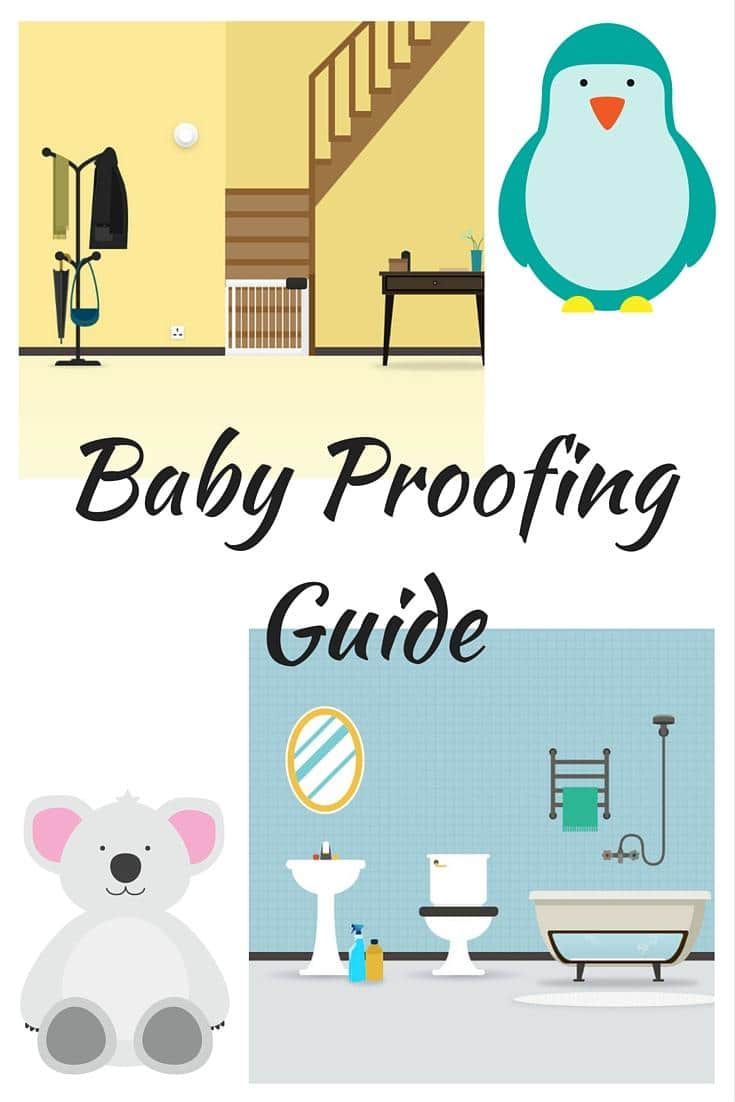 J x
* This is a collaborative post.