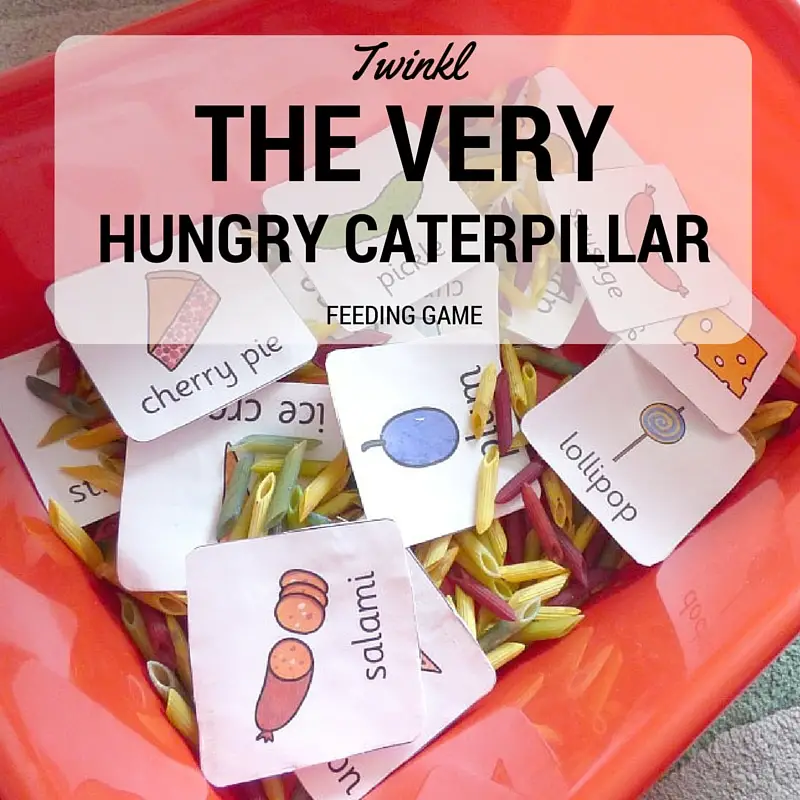 I'm pretty sure most people that read this blog will be familiar with The Very Hungry Caterpillar children's book.  It's been a favourite for years and both my boys (2 and 4) still enjoy it.
Whilst browsing the different activities and printables on Twinkl I came across a lovely Very Hungry Caterpillar post it game.  Print out the caterpillar face and food items, then simply cut out (glue to cardboard if you want to make it sturdier or laminate) to use.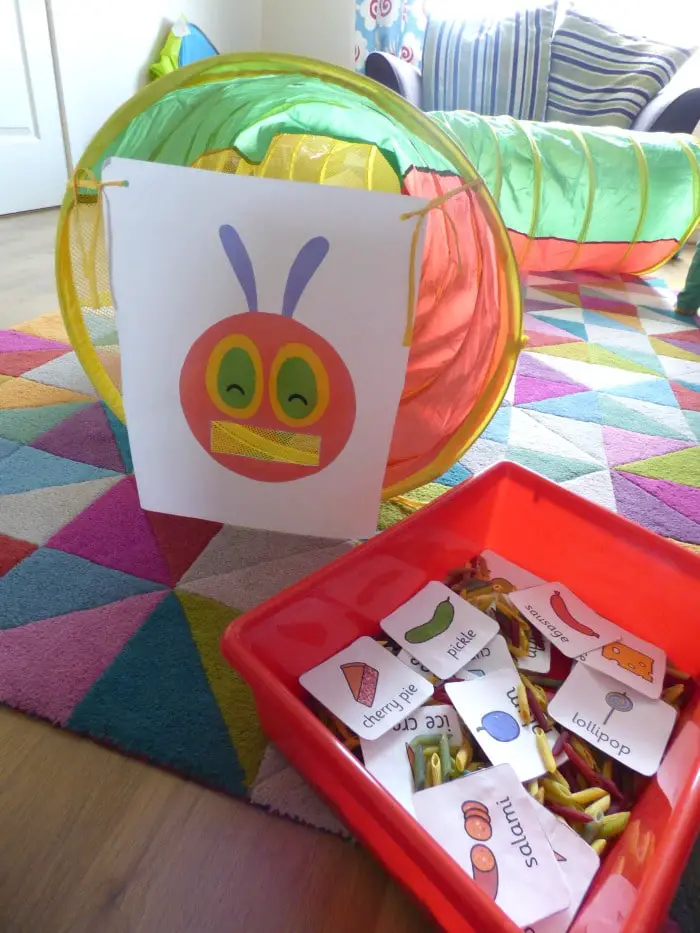 We decided that the pop-up tunnel we have would make the perfect caterpillar body and hung his face up in the entrance of the tunnel to make a caterpillar ready to feed.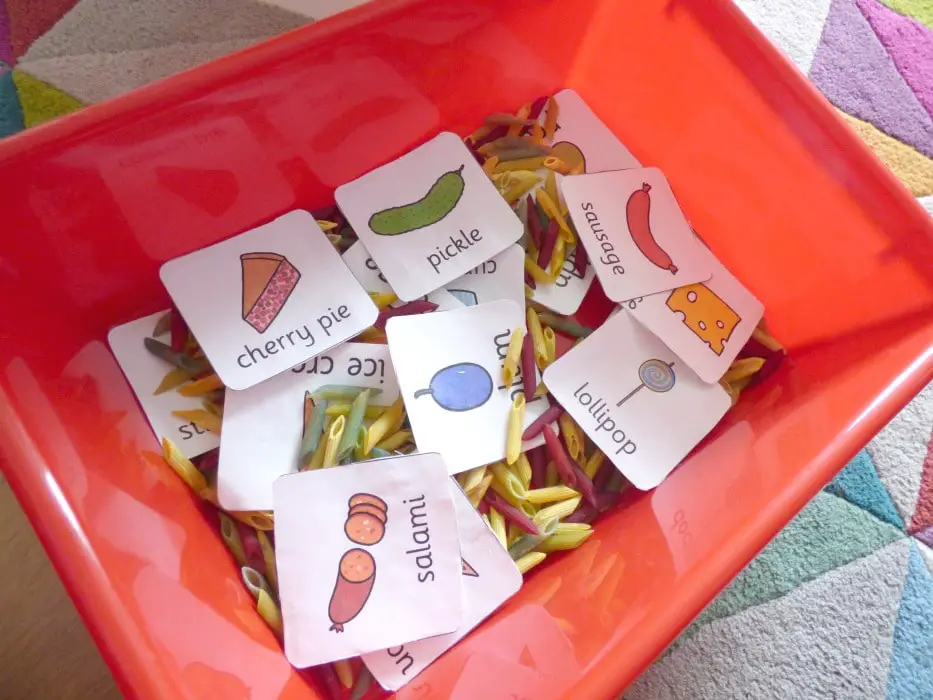 I placed the food items in a tub with pasta to hide them a little and then asked the boys to find a particular food each to feed the caterpillar.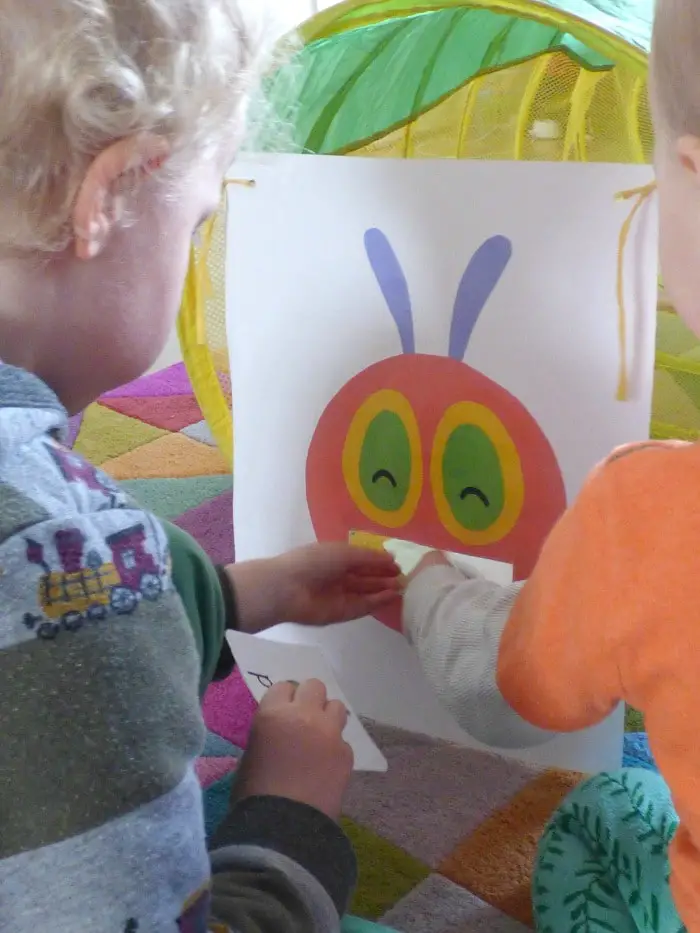 They loved this game!  Mr A (2) would be quite happy just feeding the caterpillar without any further instruction, however Mr O at 4 years old was much more interested in finding the correct food item and posting them in quick succession.  It's also great that each picture of the food has the word written below it to help older children like O to recognise those words.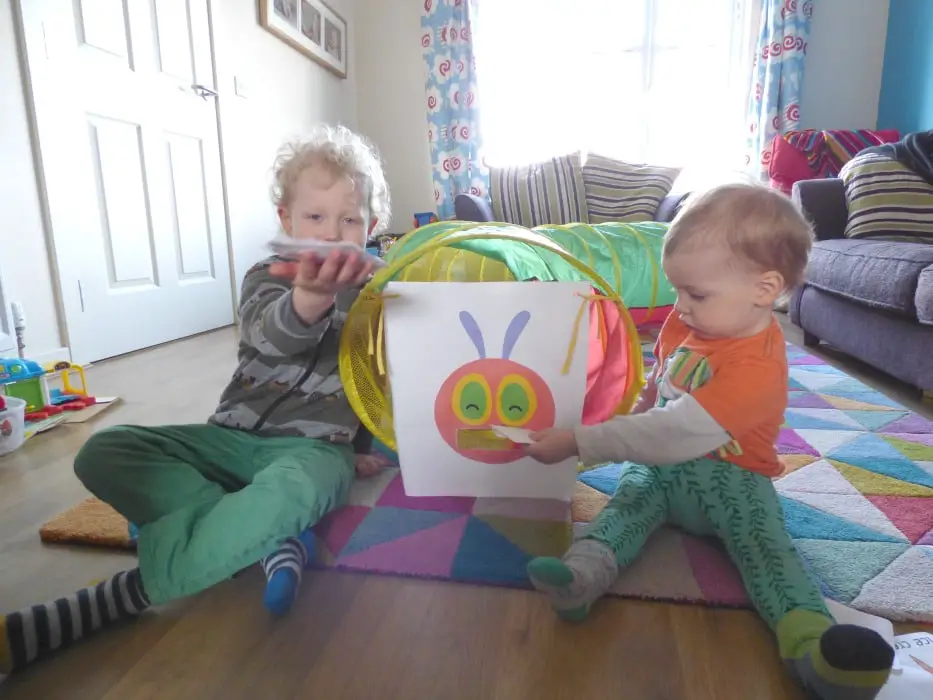 The game is in the new 0-2 section of Twinkl, but it can definitely be used for older siblings too.
Do your kids love The Very Hungry Caterpillar? Do you need to find games for two different age groups too?
J x
*I received a subscription to Twinkl to share their fantastic ideas with my readers.