Our washing machine is used several times a week, although a lot less than when we used cloth nappies thankfully!  What I have noticed is the build up of dirt in the rubber seals and our clothes don't always smell as nice as I hoped after washing.  So when I was asked to review the Dr Beckmann Machine Cleaner With Active Carbon I was hopeful that it might solve our washing machine problem!
Dr Beckmann Machine Cleaner
The washing machine cleaner from Dr Beckmann kills 99% of bacteria and gives your machine a thorough deep clean.  Leaving your machine free of the build up of dirt and and bacteria or mould that can make your clothes smell funny.  Of course it doesn't just clean off all the visible dirt, it also cleans hidden parts to make sure that your clothes are truly clean when you wash them.  It now contains active Carbon, which acts like a sponge-like material and can absorb a number of substances at once, making it perfect for cleaning those hard to reach areas.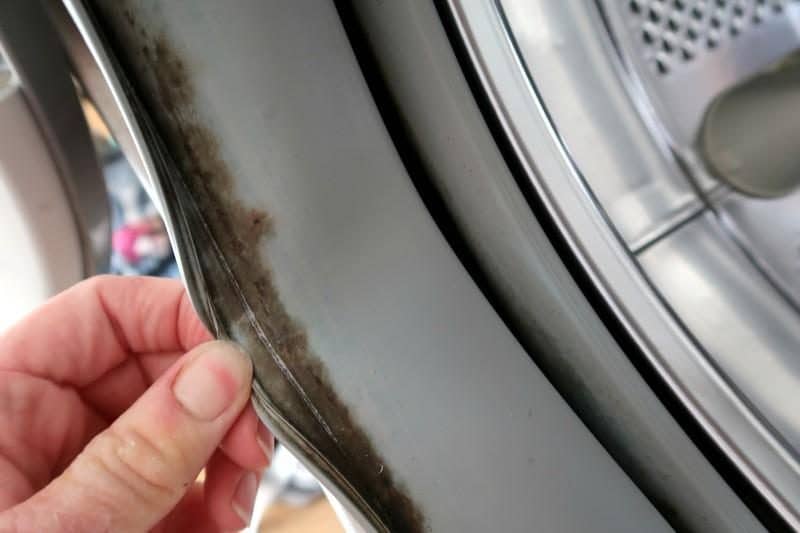 Our machine, as you can see is a bit dirty under the seals.  I didn't actually take a picture of the inner seal as it was really nasty and you don't want to see that whilst scrolling down this post!! Ha ha!
I followed the instructions and wiped some of the cleaner liquid directly onto the seals.  It also recommends to remove the detergent drawer to soak it, but ours isn't removable so I gave it a wipe down instead.  The rest of the liquid goes into the detergent drawer and then the machine is put on a 30 minute cycle.
Of course the boys had to watch all the bubbles foaming up as it washed our machine out!  Fingers crossed it works!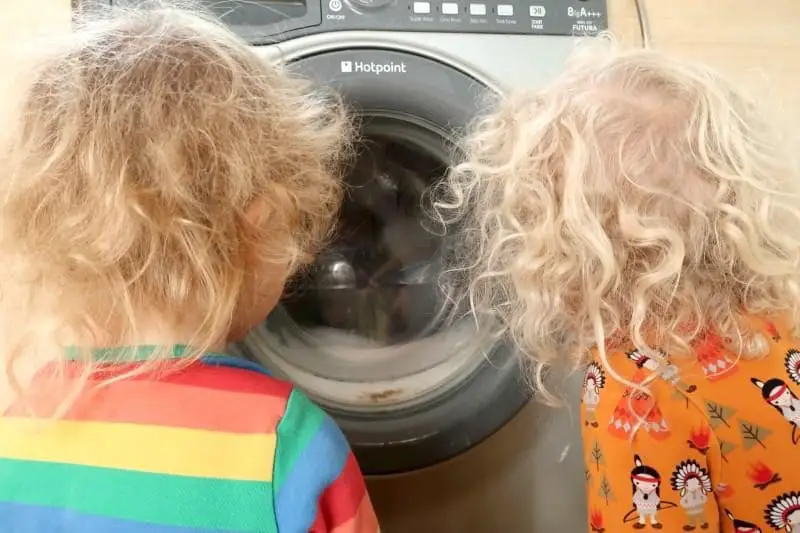 The Result
Once the machine was finished I gave it a rinse out and then checked to see how clean it was.  The drum was sparkling and the window was beautifully clean.
Behind the rubber seals the build up of dirt had gone, leaving behind a few black stain marks, which is a testament to why we should deep clean the washing machine more often!  It is recommended to deep clean the machine every few months or so, which we will be doing in the future.
Our clothes smell much better when we wash them too, which is clearly a good thing!  You can buy Dr Beckmann Machine Cleaner With Active Carbon over on their website for only £2.99.
Do you ever deep clean your washing machine?
* This is a sponsored post in collaboration with Dr Beckmann, however all opinions and dirty machines are my own.