Home Education
I'm sure I've explained this before, but we don't tend to do much formal work. To be honest, in  our home education (Scotland) circle we don't know many who do a huge amount of formal work. Sometimes we encourage our eldest to read parts of books to us and the youngest has had a subscription to The Bear Can Read during July, but if they don't want to do this they don't.  My eldest learnt to read this year and is still getting his confidence up to read books with more text on the page.  But I'm not too worried as I know he'll get there in his own time.
What the kids mostly learn from is books that I read to them (we're huge fans of the Usborne Lift A Flap books aimed at older children!), television documentaries, podcasts, days out and a couple of apps. It's surprising how much they can learn through just these methods.  They take a lot in without us having to do much work at all!
Anyway, it's been a busy month and here is what we've learnt this month!
Science
Our home education often features a lot of science activities, it's just something that kids are interested in and they love hands-on learning.  The youngest absolutely loves learning about atoms and the body, so we talk about these frequently.  The kids were very interested in reading the Usborne Lift-The-Flap book about the Periodic Table.  I think it's partly that the images amused them, but they also like knowing more about the different properties of each element.  If you have primary aged kids then definitely have a look at the other titles in this series, we have A LOT of them, including Engineering, Ancient China and History of Britain.
The kids have spent quite a bit of time playing with Lego throughout July.  My eldest has made a Great Golden Condor after watching the Mysterious Cities of Gold, it even had the wings bending, head tilting and feet that can go up into the bird too!  Of course there were also plenty of other more random models, mostly vehicles from both children!
Let's Go Live
The children loved watching Let's Go Live Out and About throughout lockdown and have now been watching the summer episodes on Saturday mornings.  The first episode was all about trees, which was very interesting!  Later episodes included retro computer games and farms.  There is one more on castles in August, but then it will be stopped for a little while due to Maddie's other commitments.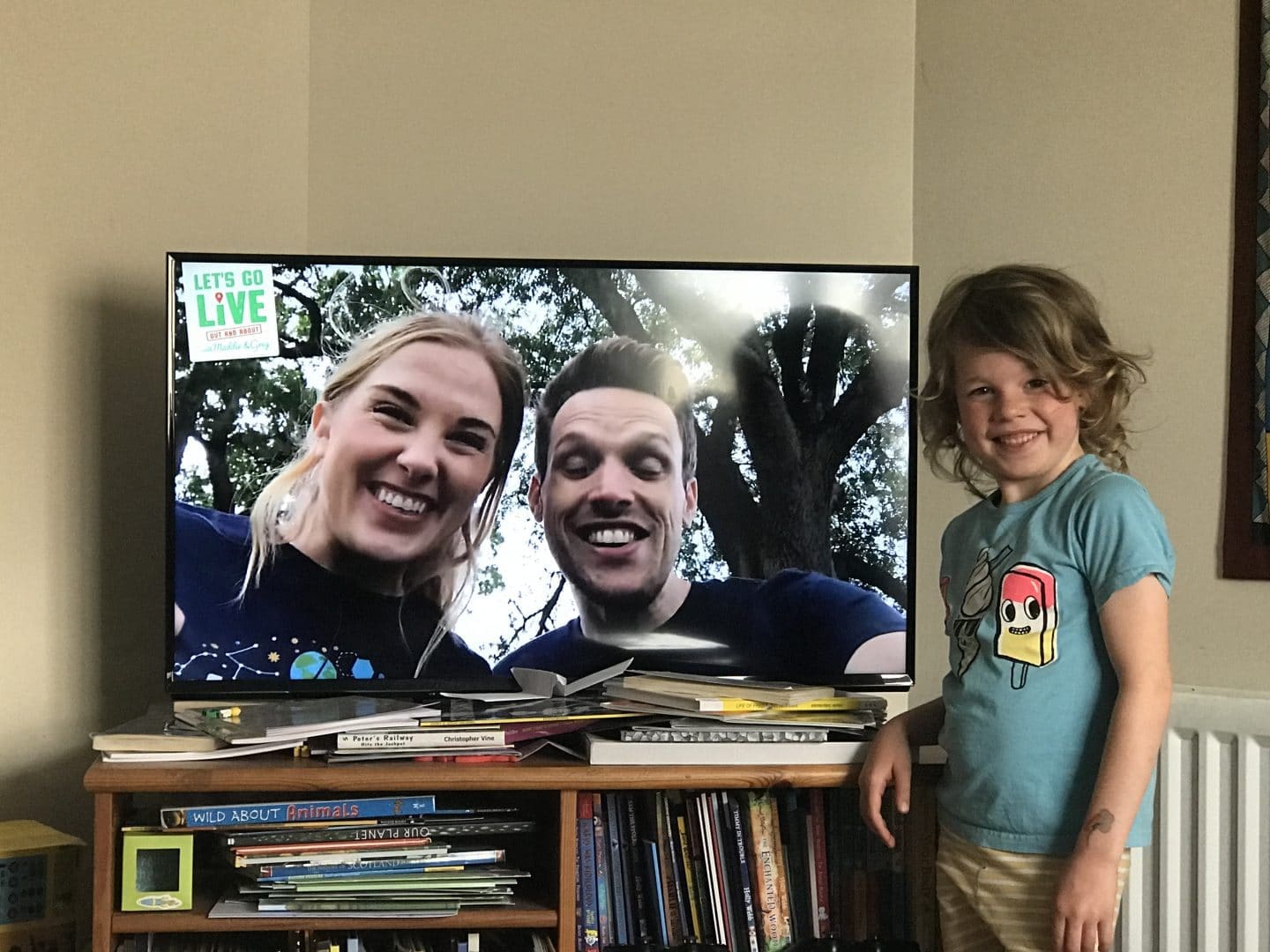 Kiwi Crate
The kids both received their next Kiwi and Tinker crates.  Our 6 year old had a Mars Rover, which is one of the first crates he had that didn't work very well!  It was meant to be wound up and roll forward on it's own.  But no matter how much we adjusted and fiddled with it, the rover never really worked.
The 8 year old had an infinity mirror in his Tinker crate, which he was delighted with.  It's been great for playing tricks on people pretending it's an ordinary mirror before switching the LED's on to make it into an infinity mirror!
These are the last two crates in our subscription.  As much as the kids love the crates I'm going to look for some other science subscriptions that are either UK or European based and see if the kids enjoy them.  I know of MEL science, but it's quite expensive.  So please let me know if you have found any other good science subscriptions for a 6 1/2 and nearly 9 year old!
Unstructured Play
As always we manage to fit in a lot of unstructured play with the kids, they absolutely love being able to run about and play as normal.  Throughout lockdown it's been hard to let them have as much freedom as possible, but I'm so glad we can let them properly play again.
We have been visiting beaches, hills, forests and rivers over the last month.  With a week away at a self catering cottage on Gigha, the kids had free reign to run about on the beaches and through the forests together.  The kids were thrilled to have their grandparents around to play with too, especially when their grandpa found a rope ladder washed up on the beach. They hung it over and rock and had the best time pretending to be pirates and stealing granny's 'treasure'.
My eldest has also enjoyed playing on rocks and going for woodland walks whilst his brother goes to his gymnastics class outside. He's very into climbing everything at the moment.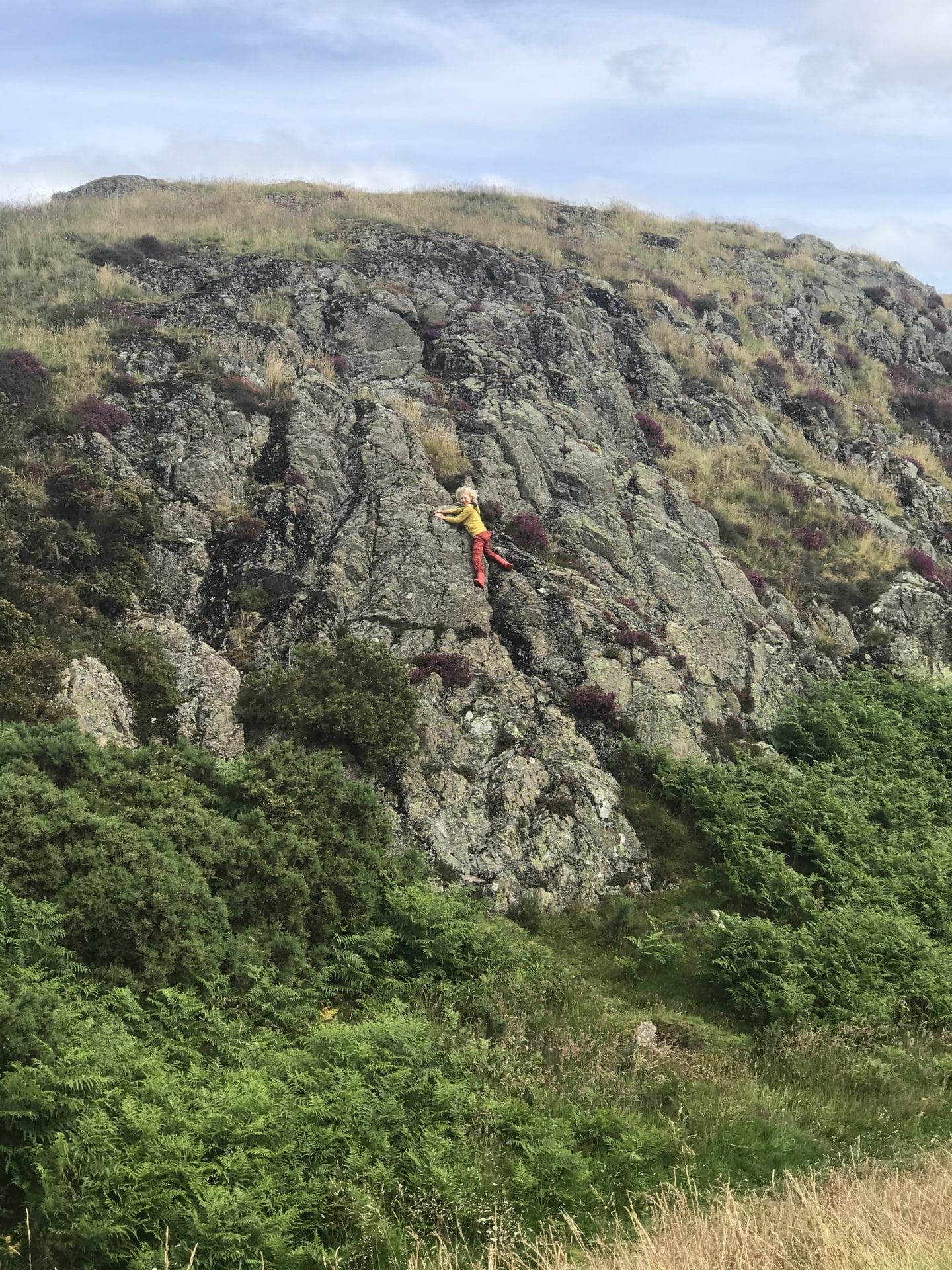 We've found a great little spot at a nearby river too. The kids had a fantastic time playing with their friends there, swimming, splashing and digging! It was almost like the beach.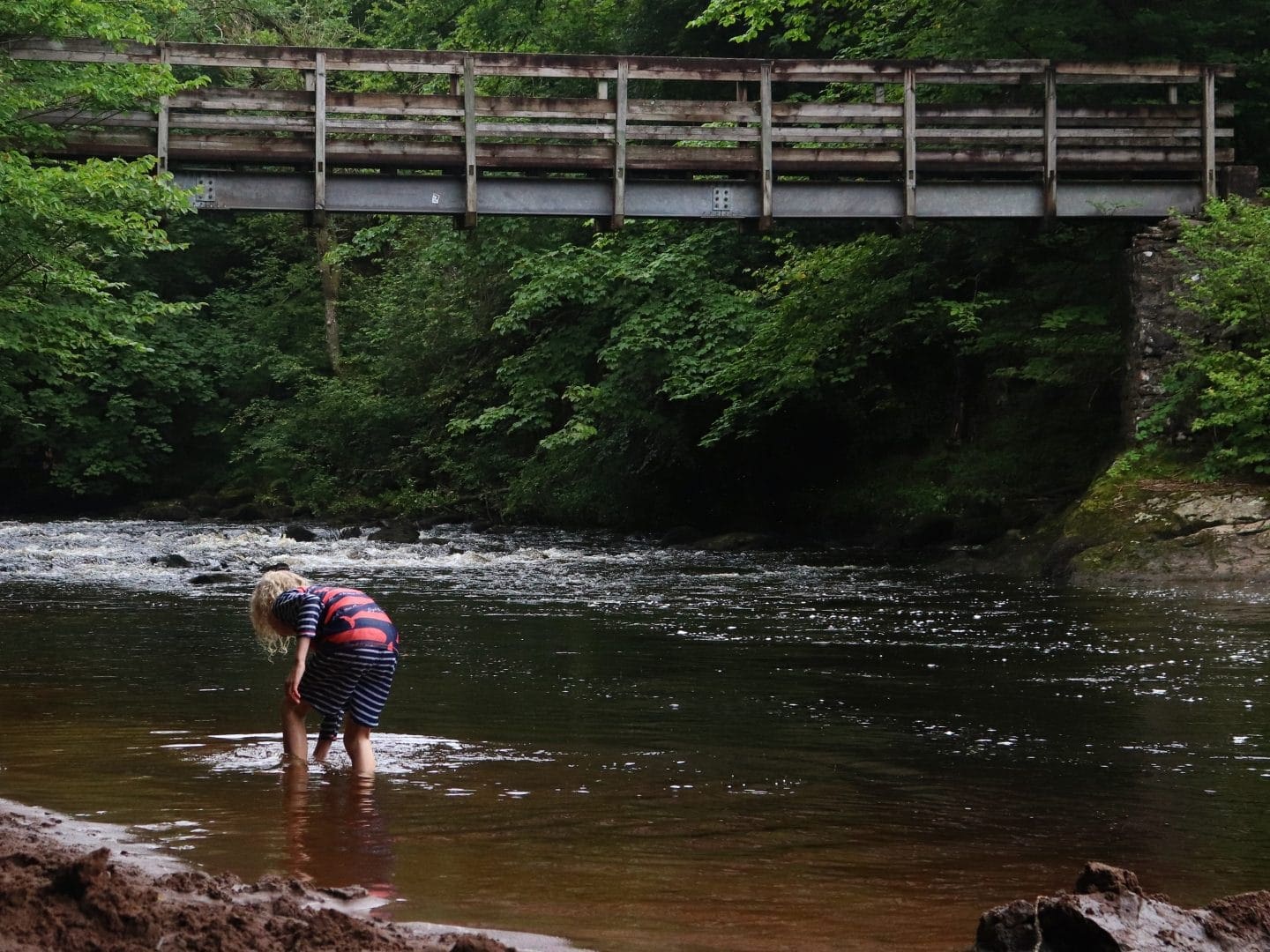 Reading and Writing
The libraries in Stirlingshire have reopened and the children were excited to get some new books to read.  As the libraries are only collection services we didn't get to choose the library books ourselves.  But the librarians have been great at choosing books that are in certain genres we've asked for.
I've also noticed that my eldest is making more of an effort to read signs he sees around him.  Rather than automatically asking us what something says!  He's perfectly capable of reading most things now (although too many words on a page can be overwhelming), but still seems to revert to asking us to tell him what it says.  I guess it's quicker, but we're doing our best to encourage him to have a god reading it first, only occasionally do we have to help out with difficult sounds or silent letters.
Hopefully he'll get a bit more confidence soon and try reading more text on his own.
Mathematics
Maths is normally the subject the kids learn through games, board games are a favourite round here!  We have been playing a variety of games this month, from Orchard Toys games, to Ticket to Ride and Monopoly.  But there have been two new additions to the kids favourite game list.
The first is Shut The Box, which our eldest got for his 8th birthday, but never really played with until now.  It's good for increasing their addition skills and a great dice board game.
The other game they've recently begun playing is Sleeping Queens.  This is a great game for logic and learning tactics, plus there's quite a few mathematical parts involved too.  We found the rules a little daunting to start with, but after a couple of games they soon got the idea.
Exercise
Exercise has involved a lot of cycling, both at home and whilst staying on Gigha.  The kids have enjoyed the fact that the raspberries are out and we frequently need to stop the bikes to pick them on certain routes!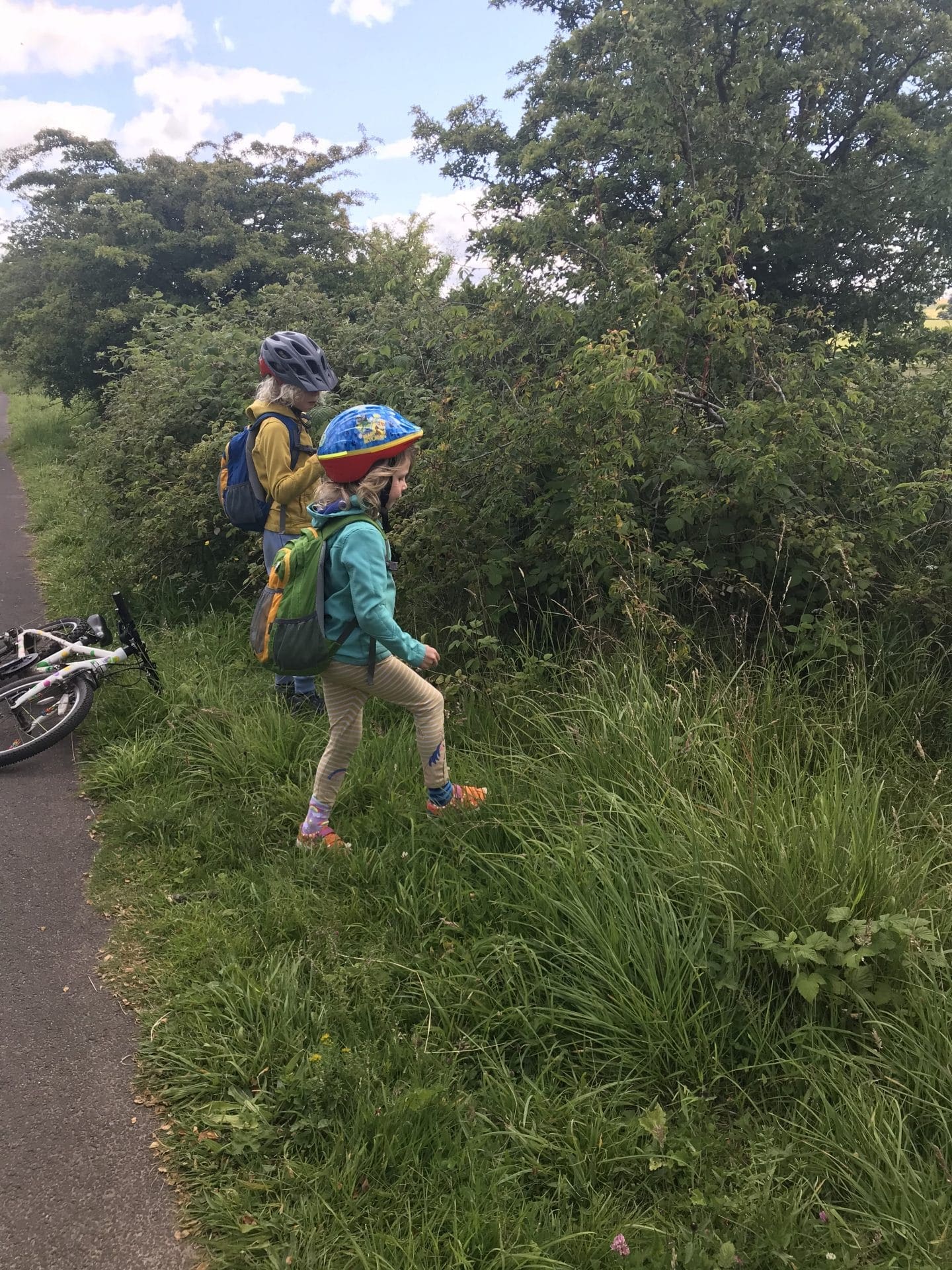 Gigha is a great place to leave the car at your cottage and just walk or cycle around.  So we went for quite a few long walks and cycles to beaches, caves and forests.  Although we did also manage to fit in some kayaking around the coast on a couple of calmer days.  The kids loved being able to jump into the sea in their wetsuits!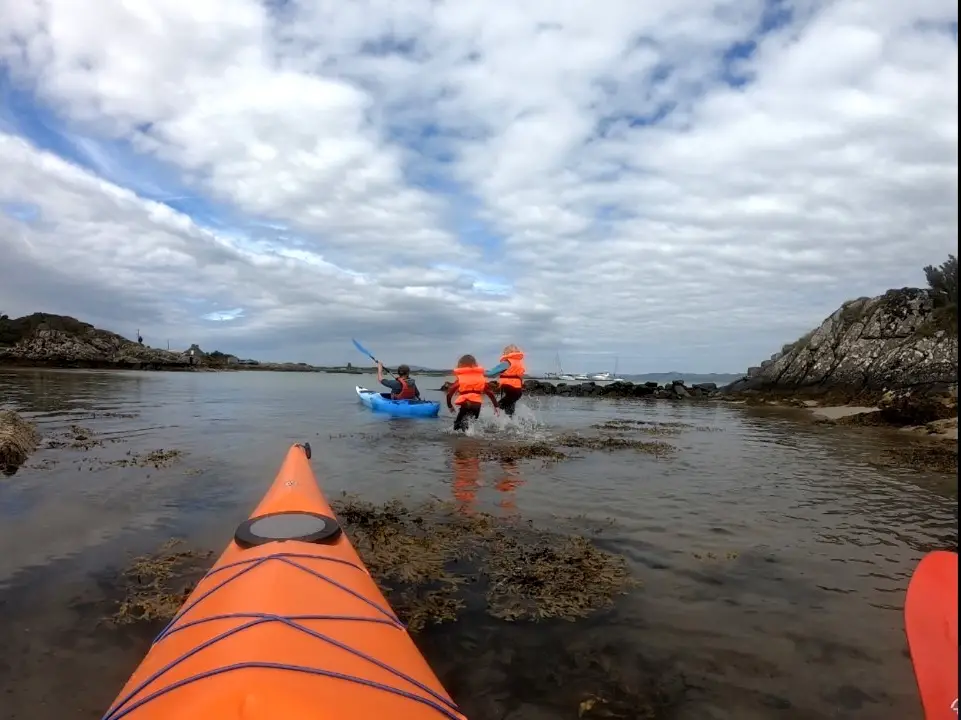 History
The children have enjoyed a new podcast this month, well a podcast that we've only found recently, it's not actually new!  The podcast has been going for a few years now and is called 'History Storytime For Kids'.  The podcast is narrated by Sophie and her dad (joined on later shows by her little sister Ellie) and discuss various stories of history.
Both the kids and I have learnt facts from these stories, plus it's piqued the kids interest in history.  So we have now bought some new books about WW1 and WW2.  I'm also planning on getting some more Scottish history books too.  Let me know if you have any good ones that go into detail in a child friendly manner.
As we live in the UK, history is all around us and we've discussed various aspects of history this month.  Including slavery, standing stones (like the Giant's Tooth on Gigha below) and the Ogham stone and writing on the stone, also found on Gigha.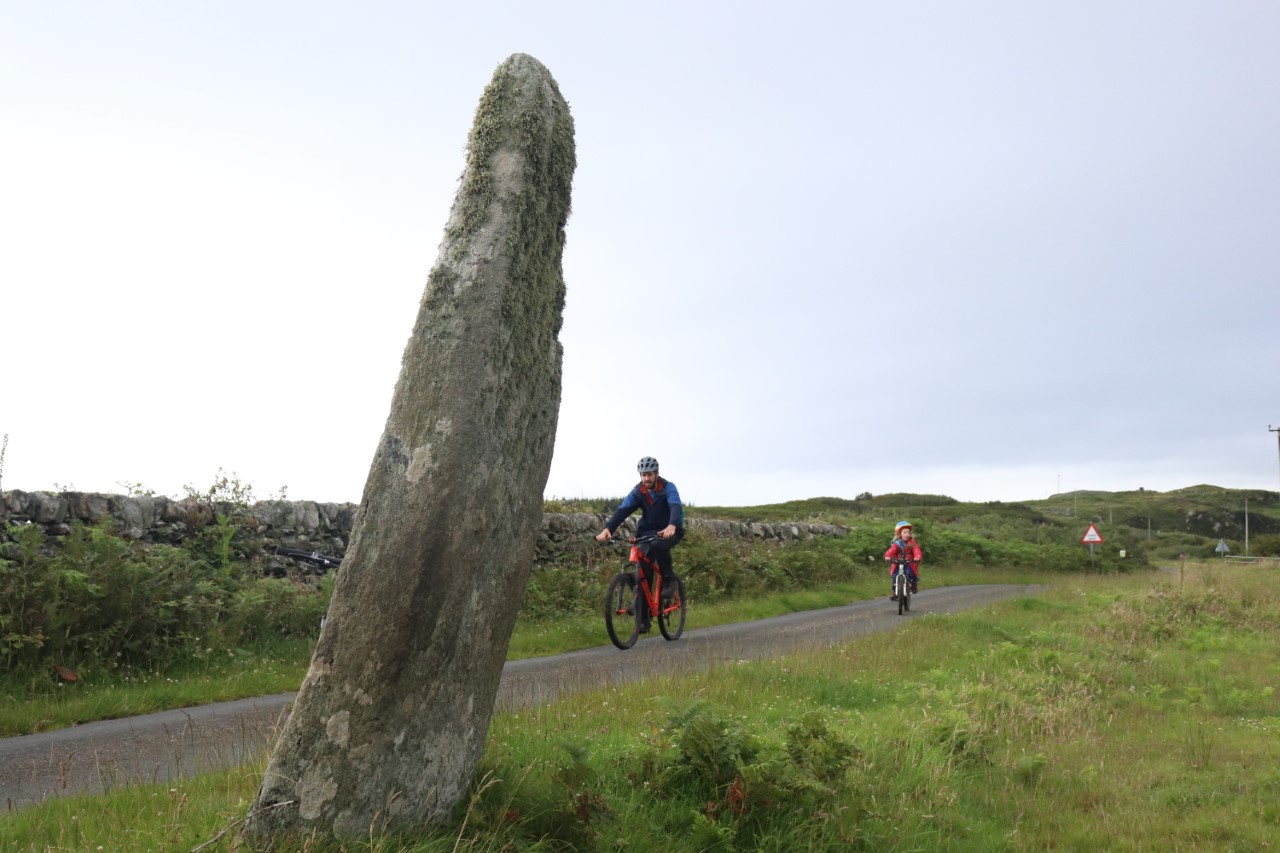 Geography
We often discuss different countries and physical geography topics with the children when they ask certain questions.  For example when we visited a reservoir in the Trossachs.  There were folds in many of the rocks, this was a great time to revisit plate tectonics with the children.
We also spent a lot of time looking for Cowrie shells on one of Gigha's beaches and managed to find a lot.  Our 6 year old asked why the shells only washed up on this beach, so we had a discussion about the tides and currents.  It was also fun when you find each cowrie hiding in amongst other shells!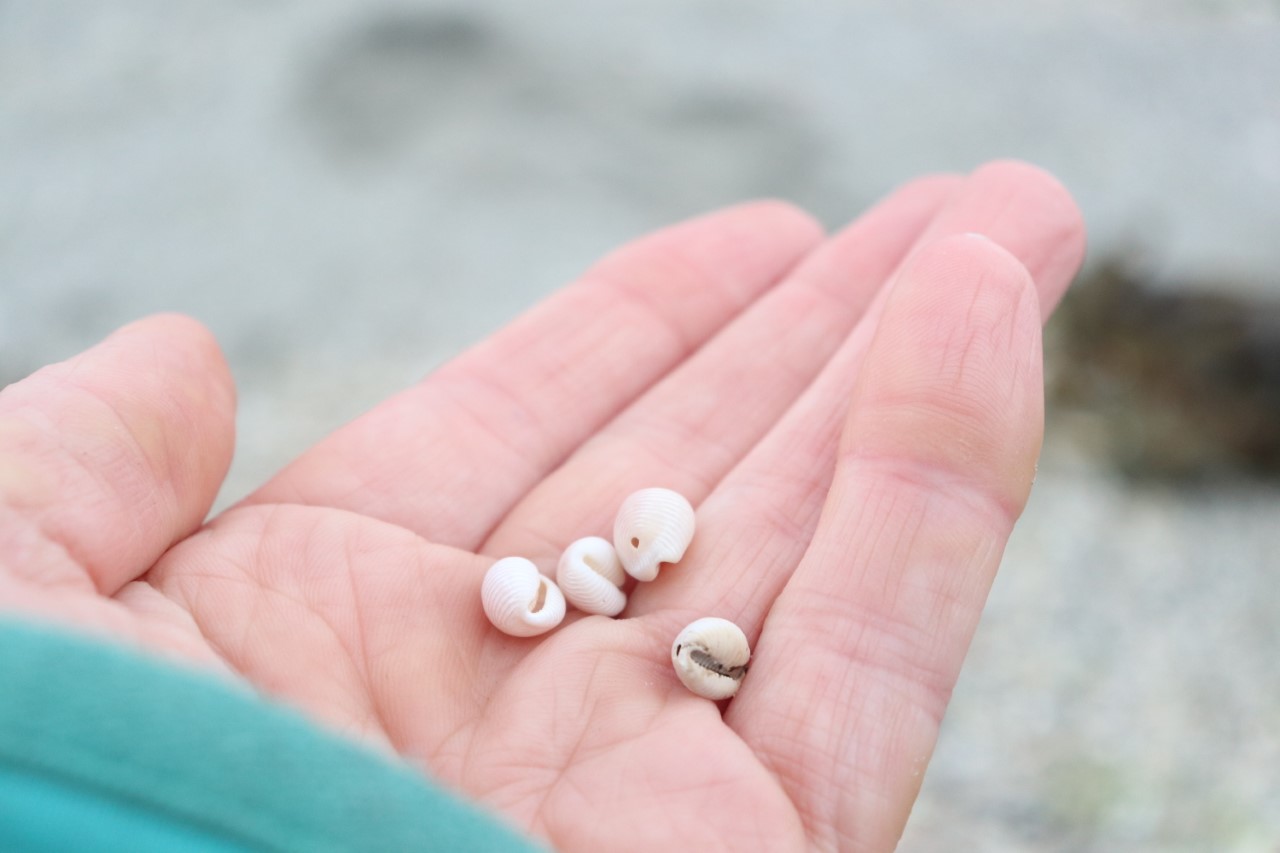 The children have finally finished watching the second series of Mysterious Cities of Gold.  It's set in China and has been great to discuss more areas of China and the different cultures in the country.  Although a lot of the story is fictional, there's still enough to make it quite educational too!  We're ready for season 3, although it doesn't appear to have been released in the UK yet, so I'm not sure when we can watch it.
Music and Art
There have been some drawings and a little colouring this month.  But the kids have only really been interested in making things they can eat.  One of their activities for their Pawprint wizarding challenge badge was to make an ice cream cone witch hat, so that was a bit of an art task.  They used food, biscuits they made, cones and chocolate plus sprinkles.  I think it was quite an arty project for them!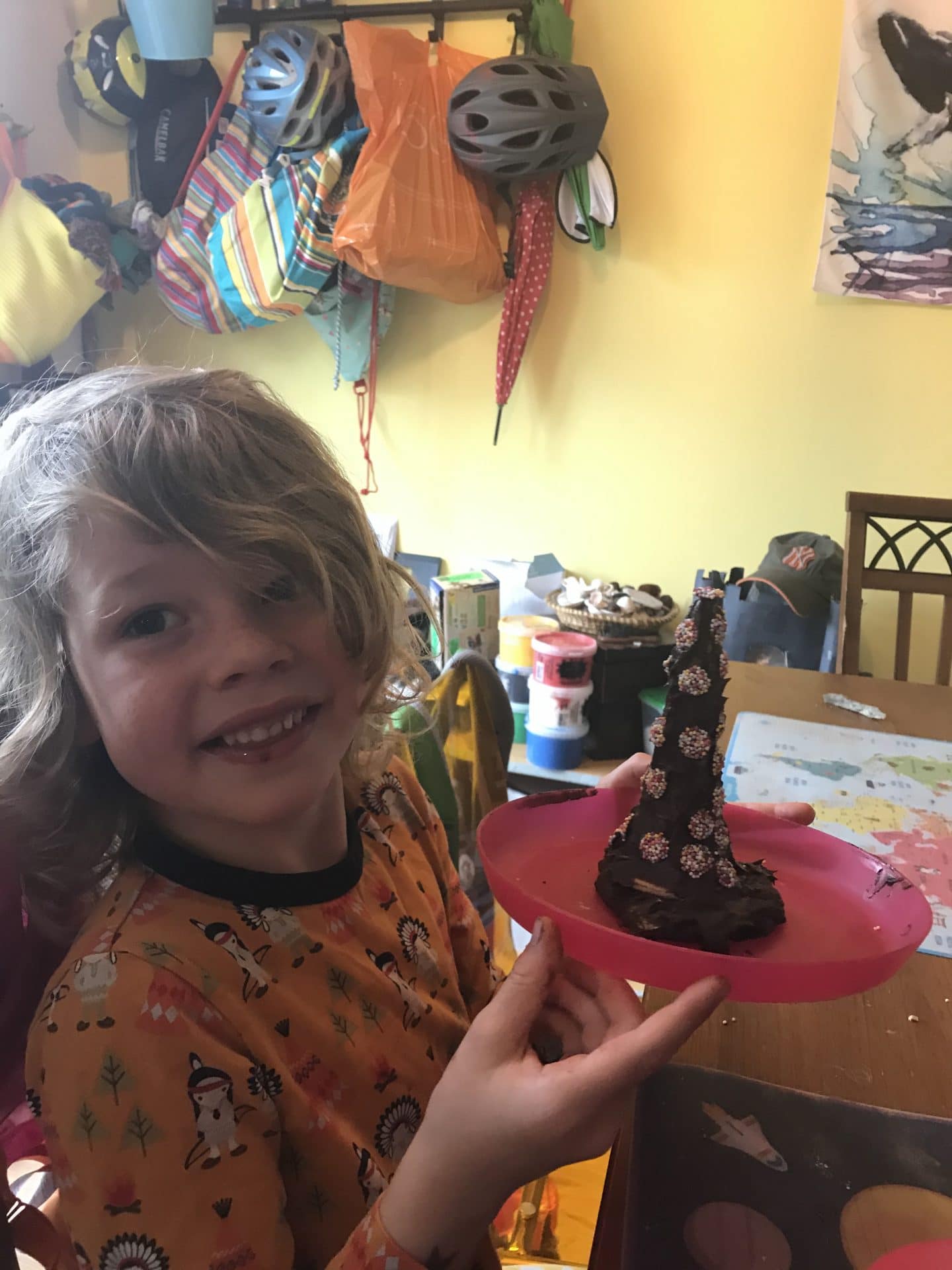 We've also had plenty of the kids music playing, plus they enjoy playing the keyboard too!
Kids Groups and Clubs
Our youngest has continued his gymnastics via Zoom, although this month they moved to outdoors gymnastics too.  So he's had great fun being outdoors and actually seeing his gymnastics instructors in real life!  He's certainly enthusiastic and very excited that he has an actual leotard to wear too!
No other clubs or groups are back at the moment, but the kids are happy with it slowly getting back to normal.
Pin Home Education Scotland For Later