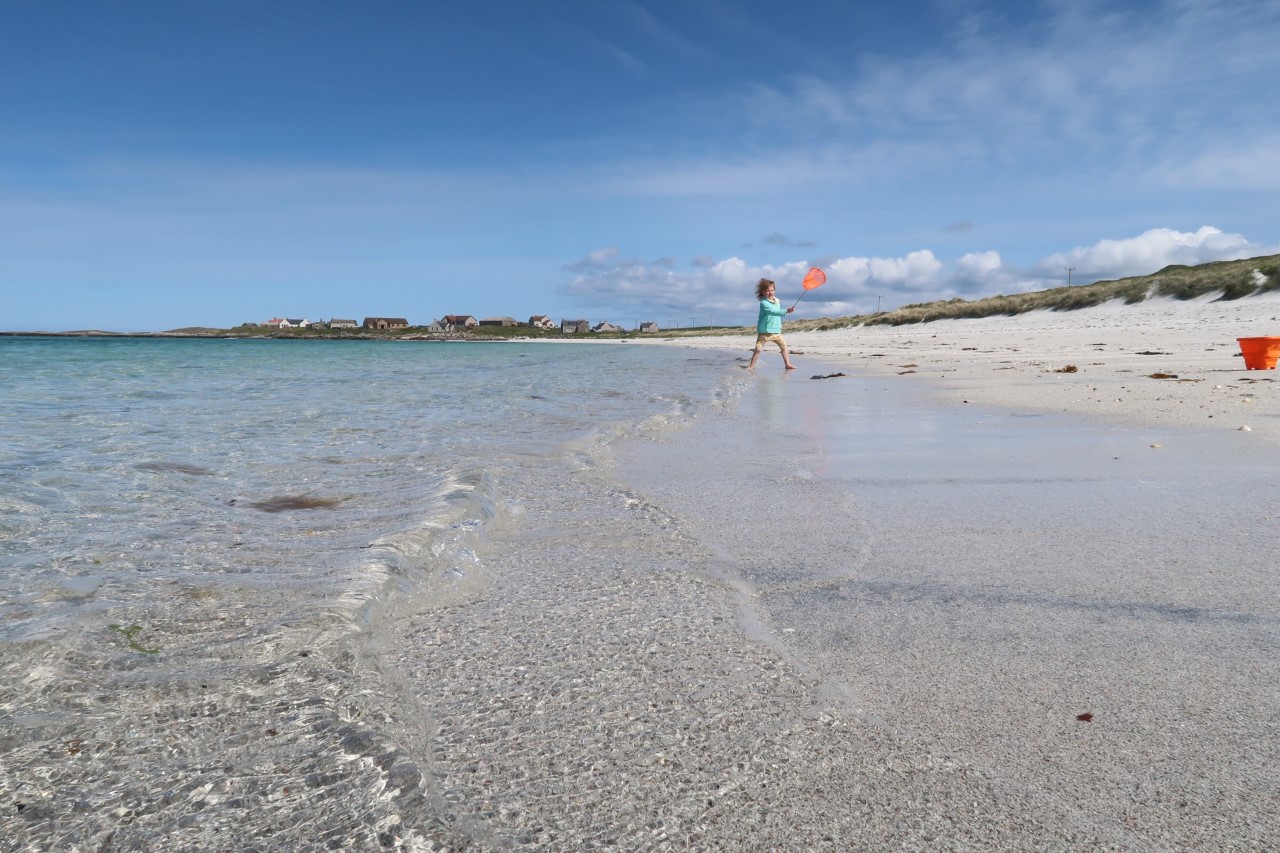 We begun this month away from home on a mini holiday with some home ed friends.  With 9 children and 4 adults the kids could always find someone else to play with or an adult to entertain them with a good story.  Quite helpful for me as I have two story loving children and my voice often runs out halfway through a book!
With such a great start to the month it was clearly going to be a good one!
Home Education
Science
The month started off with a trip to Cream of Galloway Farm. We had a tour around the farm and found out how they collected the milk for making ice cream.  Lots of interesting facts to learn, from how they used the slurry to create methane that powers the generators to keeping the calves and mothers together.  There was plenty of play at the adventure play park afterward too.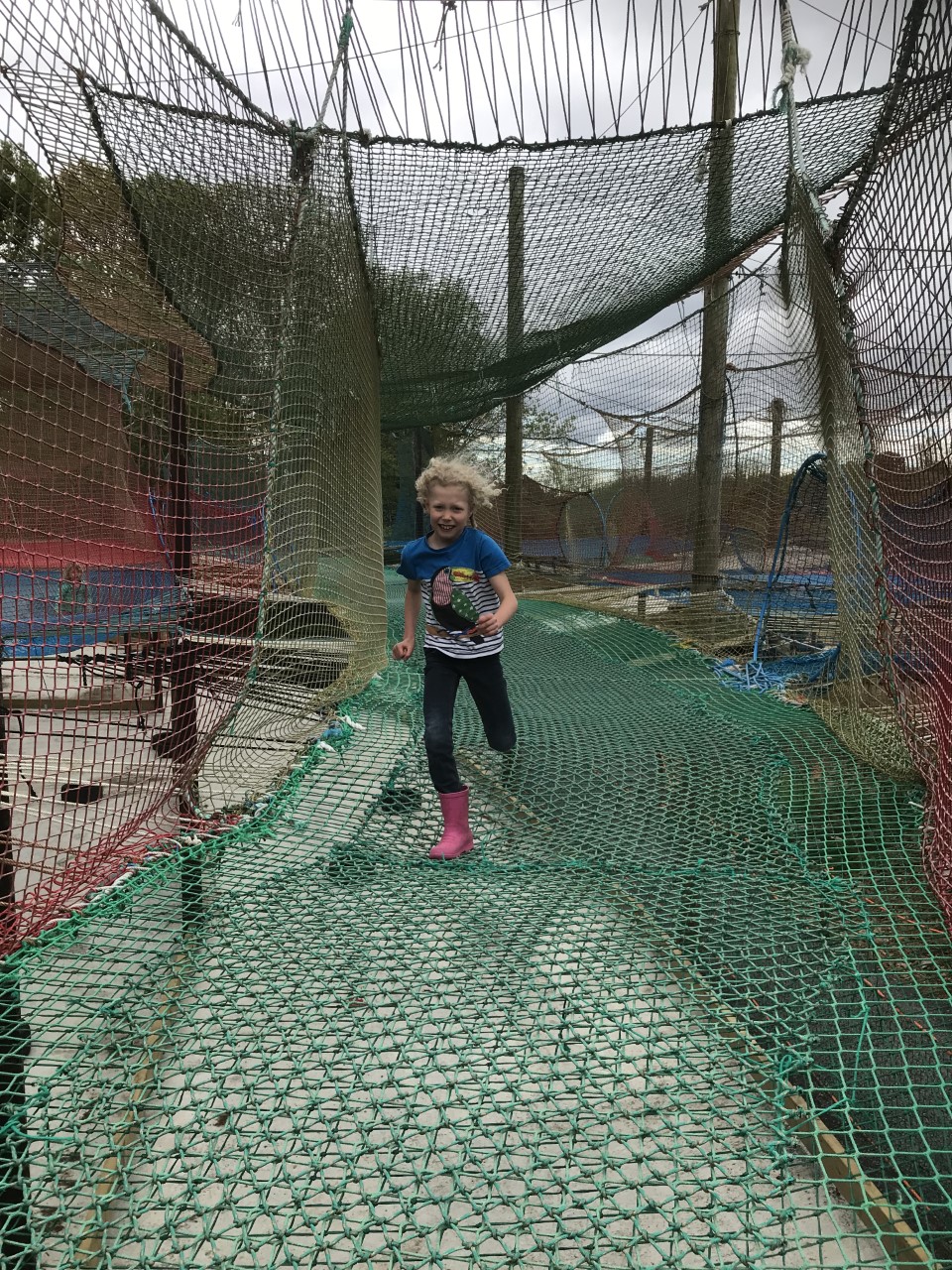 We've managed to fit in some wildlife spotting this month too.  Whilst on Gigha we spotted a mink foraging around a rocky peninsula at a beach.  Not as exciting as an otter, but still interesting to see the runs and shell middens.  On North Uist we were camping on Balranald nature reserve and saw a huge variety of birds, including terns, golden plover, lapwing, skylarks and even a Corncrake sneaking away from us in the long grass.
Whilst visiting Briarlands farm the children learnt about how the strawberries were watered through the irrigation system and why they were kept in polytunnels off the ground.
We also met the newest additions to the farm, including 14 little piglets.  It was interesting to find out that piglets are already toilet trained at 4 days old, knowing to walk to the corner of the pen to defecate.  Whilst listening to a podcast about pigs they also learnt that pigs are cleverer than most 3 year olds!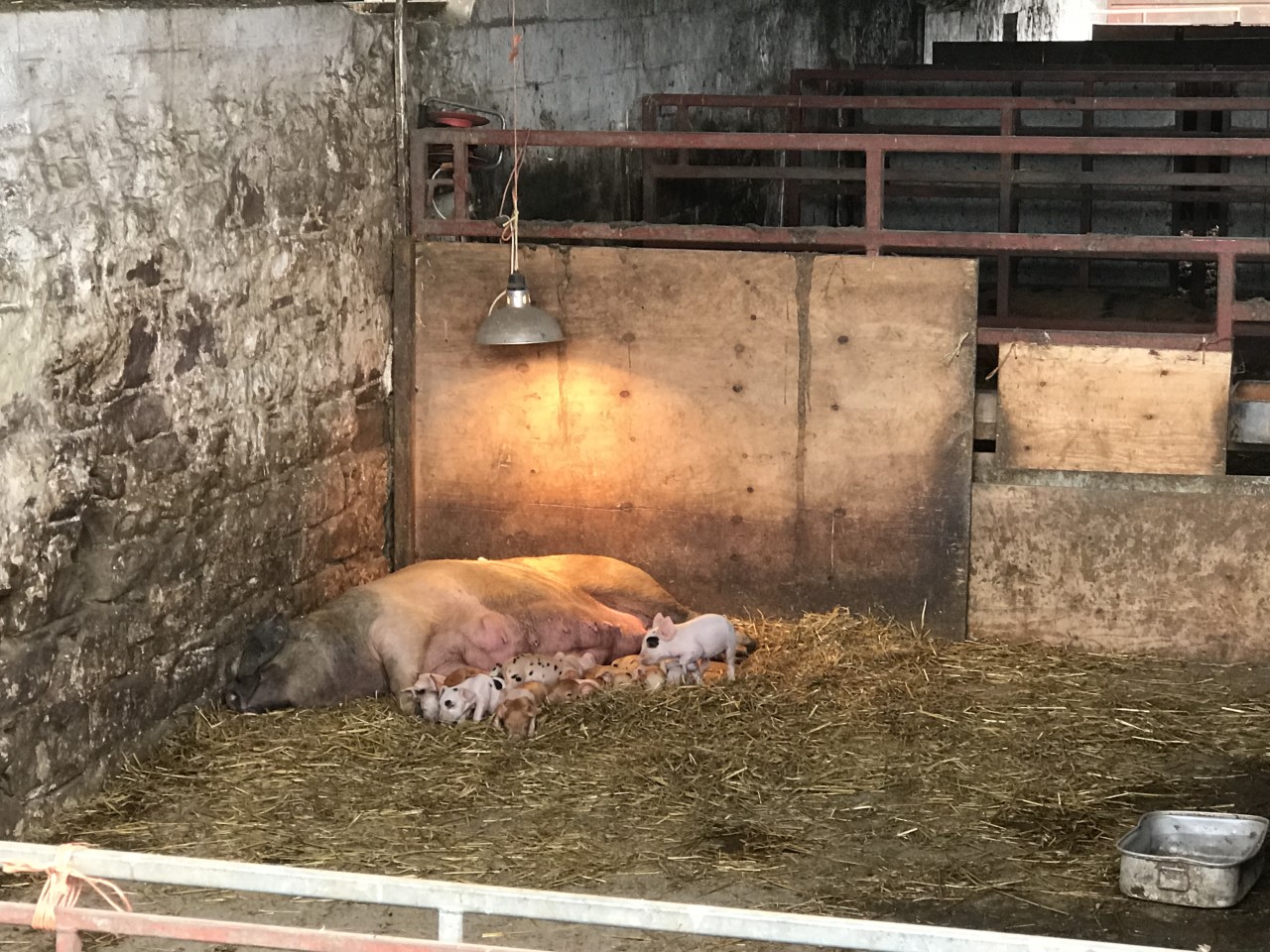 Both children love listening to podcasts in the car, as well as at home.  Sometimes we listen to stories, but more often they like listening to Simon the Australian tree frog in Science Adventures and Wow In The World.  These podcasts have covered lots of unusual topics from the structure of the atmosphere, elephant and tiger ecology to how smell works, cheese maturing to music and how neanderthals had brow ridges.
We also visited Dynamic Earth again with our season passes, the children really take it all in and especially enjoyed the films.  Littlest wouldn't watch much of the super volcano film, although he was quite interested in the part about geysers.  However, both children enjoyed the 'We are stars' show most, learning about how everything is made from stars and how elements were produced through processes such as nuclear fusion.
On our way back from the Outer Hebrides we stopped at Cruachan Hollow Mountain for a tour of how the hydro electrics work.  It was great travelling down the tunnel into the mountain and learning how the electric could be turned on very quickly whenever the grid required it.
Unstructured Play
We always ensure that our children have plenty of unstructured play time.  This month we had the usual time playing with friends at parks and in the forest, with no parental interruption.  At the beginning of the month we were at Cream of Galloway farm with home ed friends, after their tour, the children had free reign to run around the adventure play park.  From pedal tractors to trampoline nets, they had great fun exploring.
We also had plenty of free, unstructured play at the beaches on the Outer Hebrides and Gigha.  Climbing rocks, playing in the sand and running in and out of the sea has all been part of their play this month.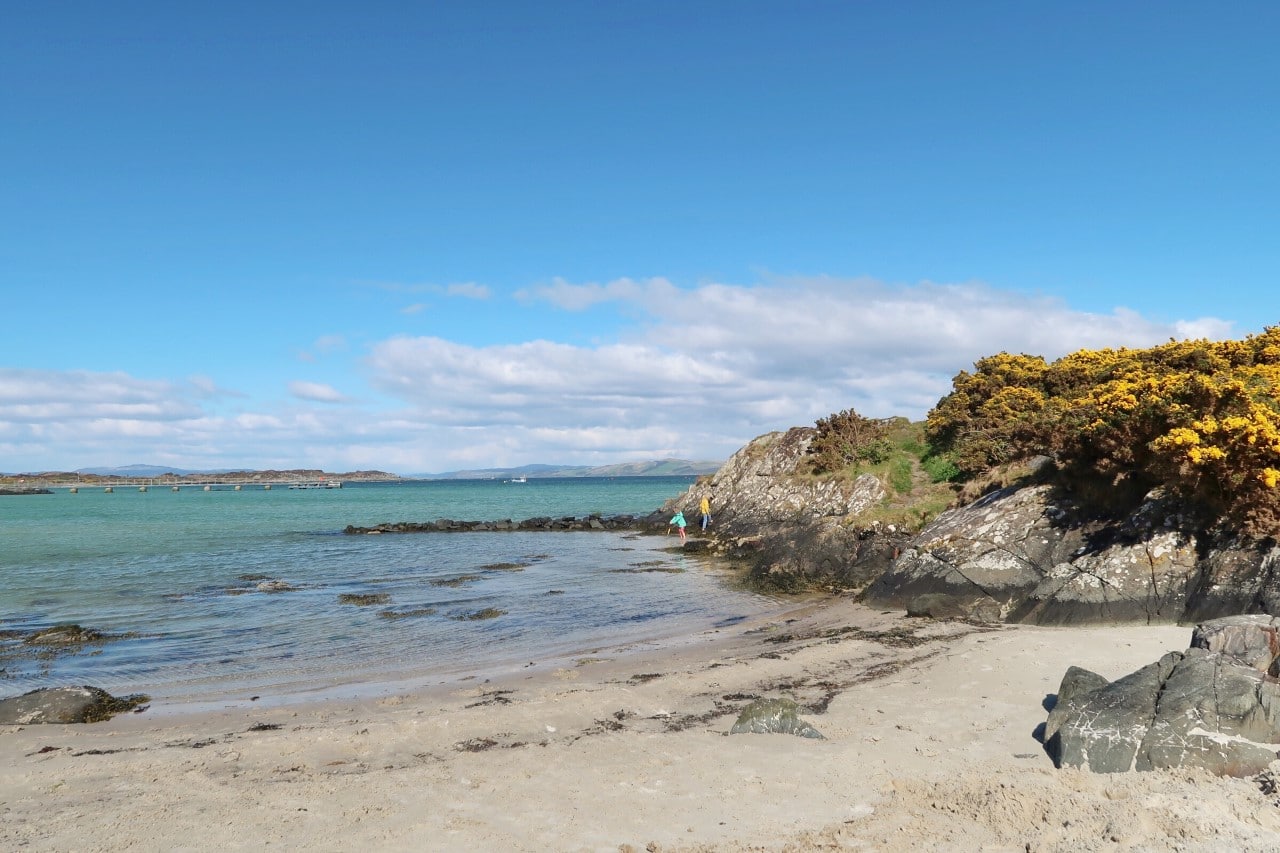 Both boys have been out on their bikes a lot during the month, we've even found time to order the eldest a new bike as his current one is on the small side for him.  A visit to Comrie croft to let them go wild on the skills park and racing around the block with friends, a lot of fun for the kids!
It was the local town's duck race recently and both boys had a fun playing around the river waiting for the ducks to arrive and 'helping' to gather them in by throwing the stuck ducks down the river toward the big net.  There was also plenty of play beside the river in Glen Orchy when we were parked up with the campervan.  The kids would happily have stayed there all day!
Reading and Writing
Our eldest has begun writing short words of his own accord and reading certain words in books.  Although he still lacks in confidence in both tasks, he's beginning to understand he can do it himself.  I've noticed that he seems to read some words (without telling us he's doing so!) and writing words into the address bar to search for websites on the internet.  It's slow progress, but it's good to see he's beginning to understand he doesn't need us to do everything for him.
We have recently begun a subscription with The Phoenix comics after a suggestion from a friend, hopefully this will help give him an interest in starting to read himself, without prompting from us.
As part of storytelling we've also been listening stories on the Purple Rocket Podcast, including Knights of Spatula and Winnie and the Pixienauts.  I can tell from their play together, particular our 5 year old, that they are surprisingly good at their story telling.  It's funny to hear phrases from books and podcasts being reiterated as part of their own play.
Mathematics
We've managed plenty of time playing board games this month, including Learning resources Pocket Money Bingo and Monopoly.
Both children have enjoyed playing Cool Maths logic games and our 7 year old has used Elephant Learning to practice his mathematical skills.
Exercise
As mentioned previously, our eldest will be getting a new bike, which meant a visit to test out some different bikes on Comrie Croft's skills park.  Both children have had fun cycling a lot this month, although we could have done without our 5 youngest's skid and fall, resulting in an emergency dentist appointment and damage to his front teeth.  Hopefully it will all be ok when his adult teeth come in!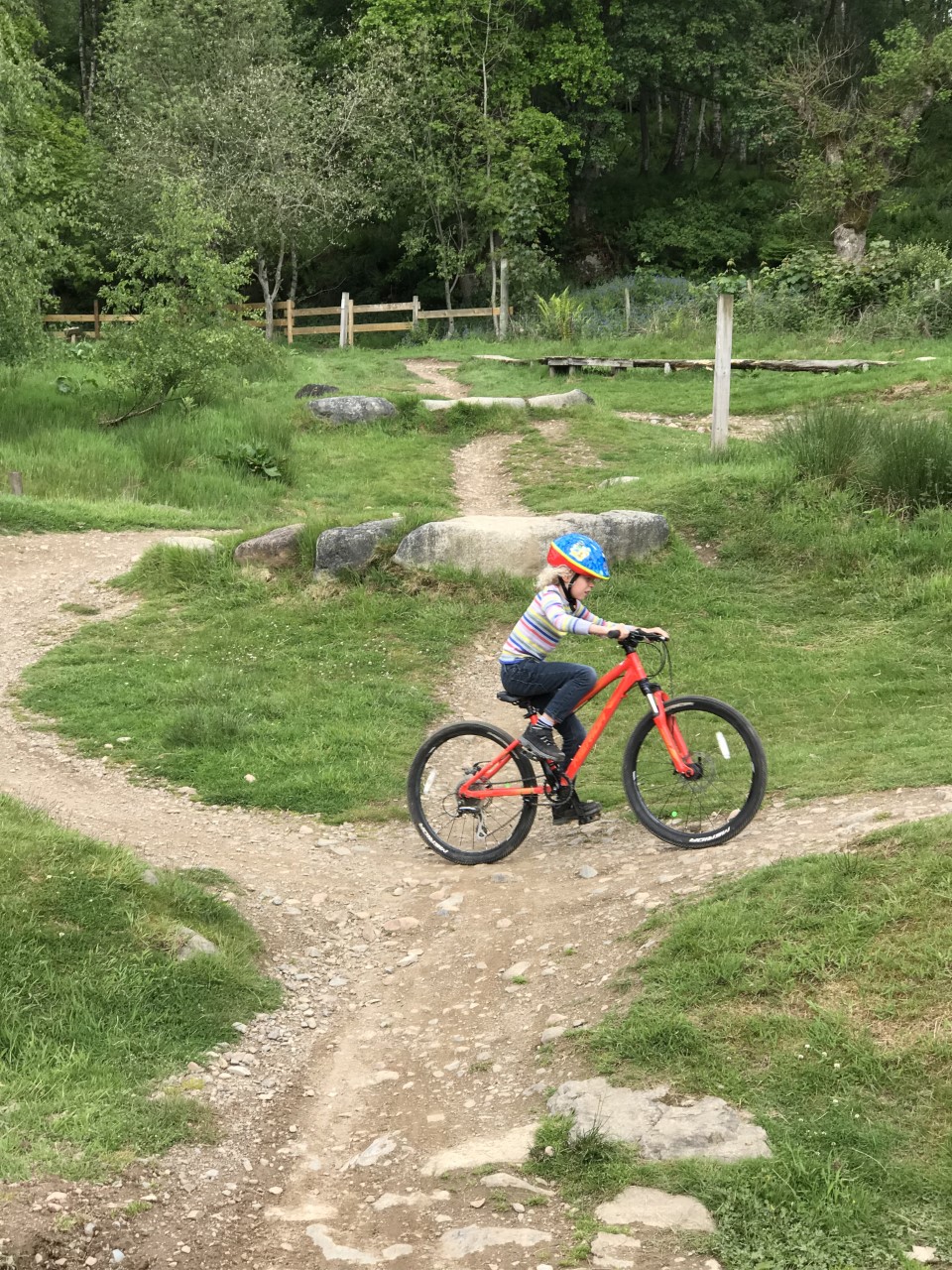 Plenty of exercise was had on the Scottish beaches this month.  The kids never keep still for long and particularly loved jumping into the sea and playing in the waves.
Two visits to the fabulous Briarland's Farm with plenty of time to play on go-karts, bouncy pillows, mazes and plenty more.  It's great to see them racing around and enjoying everything together.
We bought both children a body board each from decathlon for our camper van trip to the Outer Hebrides, but it was mostly the 7 year old who made use of it and worked out how to do it properly.  The 5 year old tried using it as a surf board instead!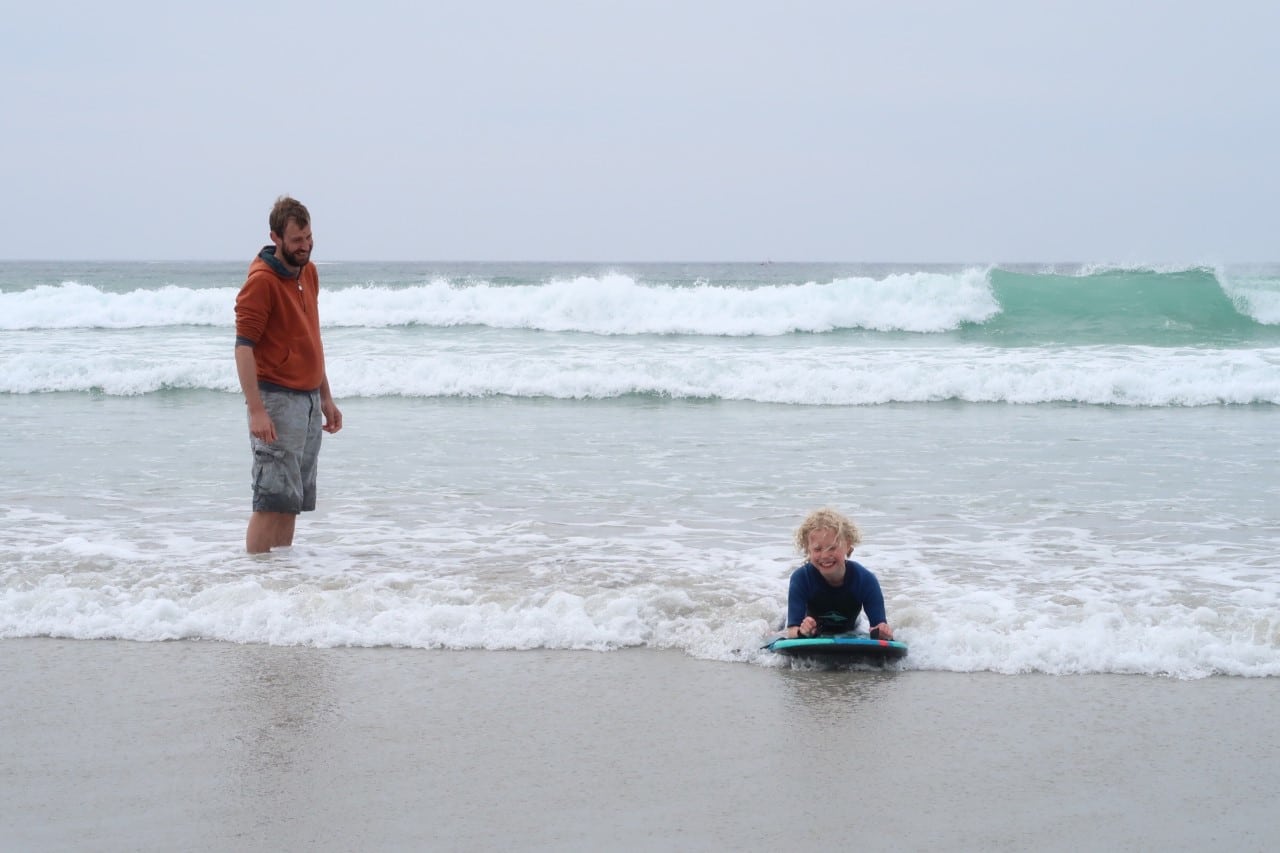 Youngest has also had his weekly gymnastics class and both boys have had their multi-sports class and swimming lessons.  Unfortunately littlest isn't progressing as the swim instructors cannot convince him in any way to put his head under water, so he can't get moved up to the next class despite being capable of everything else.  But his older brother just gained a new swimming certificate and badge, which he's very proud of.  He's been practising back stroke this week, which he seems to enjoy.  It was always my best stroke when I was in swimming club too!
History
We learnt about the history of the Outer Hebrides at Kildonan museum on South Uist, where there was also a lovely lady at reception who gave the children a quiz to do and prizes of a pencil and postcard each when they had completed it.
Castlebay on Barra was named after the castle in the bay, which we had to visit using our Historic Scotland pass.  It was rather unusual as the castle had been restored by a previous clan chief, making it seem like a tiny hamlet inside the castle walls!  He had made it adequate to live in and attempted to restore the buildings inside to what could have been there originally.  It all seemed rather surreal when we walked through the castle gate!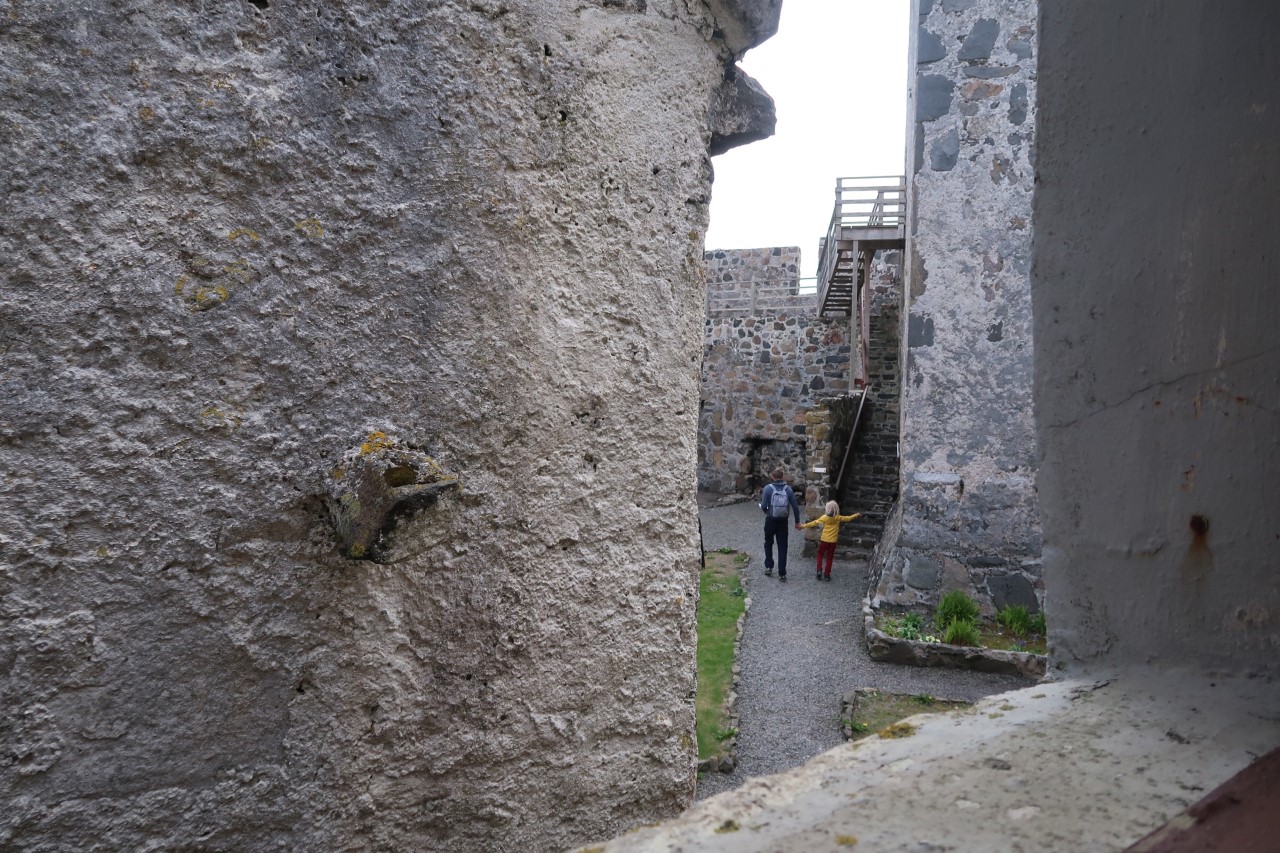 Also on Barra are several duns, a type of roundhouse hillfort used for defence.  We walked up a hill on the North end of Barra to visit the dun near the airport.  It was interesting to see how thick the walls were and consider how it was previously used, with such great views to the surrounding seas.  We also managed to see the plane land at Barra airport whilst up on the dun.
Geography
We added a few more Scottish islands to the children's knowledge of Scotland, including Gigha, North Uist, Benbecula, South Uist and Barra.  I need to show my eldest their location on the map a few more times before he'll remember exactly, he seems to have a good memory for maps.  Must take after me in that sense as I've always loved staring at maps!
Using the globe I've been challenging our 7 year old to find various countries and I'm surprised at how many he seems to know.  He's currently talking about visiting China one day to see where panda's and tigers come from, I think it would be great to see the Great Wall too.
Music and Art
Both children have enjoyed playing the keyboard and youngest especially likes to dance to the music and practice his ballet moves.  He's continuing his dance lessons and is excited about his ballet/tap show in June, hopefully it all goes smoothly!
Art has also consisted of many chalk drawings outside and our eldest enjoying colouring and creating his own pictures indoors.
Pin For Later