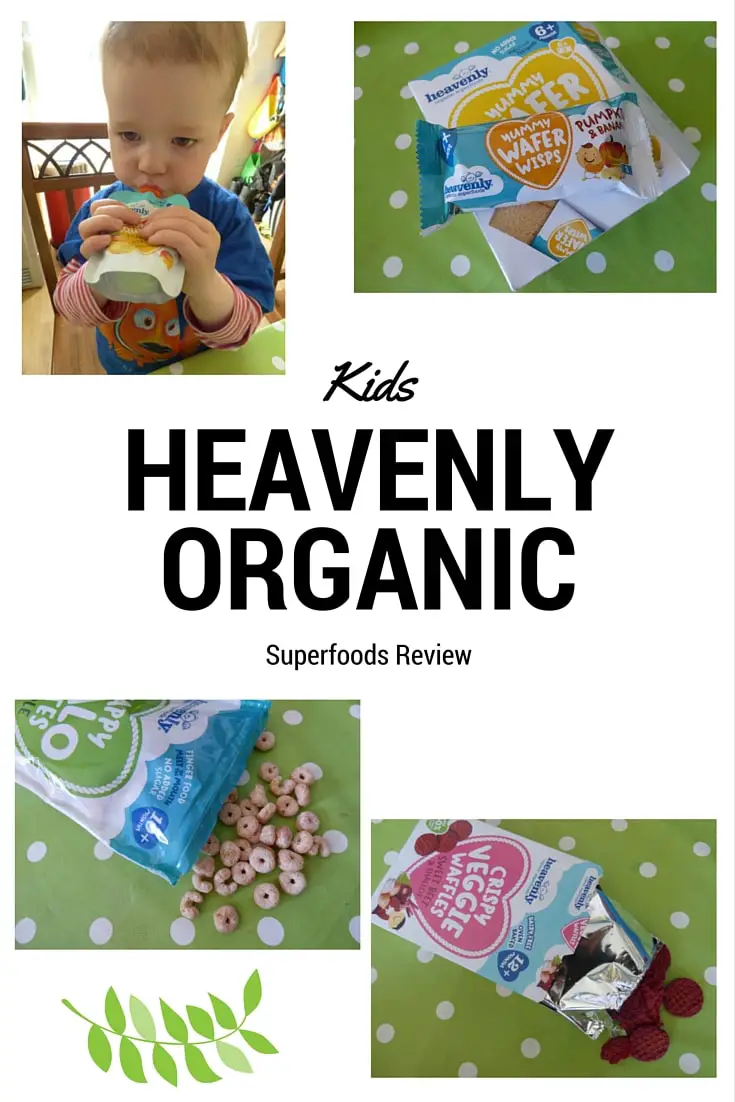 We were kindly sent a selection of Heavenly Tasty Organics to test out with the boys.  Heavenly Tasty Organics is the brain child of Shauna McCarney-Blairwho wanted to provide her kids with fresh organic baby and toddler food that would also cater to her kids allergies.
The first items the boys spotted were these coconut squishes, which are simply squashed fruits, with coconut milk and a little lemon juice, no added extras at all.  These would have been perfect for Mr O when he was a baby, as he was both dairy and gluten intolerant back then.  Although these state they are for 6 months+, both boys (aged 2 and 4) loved these!  They would be the perfect snack when out and about (ours didn't get that far!).
Next up the boys chose to test the Rosemary bread sticks, made from organic wheat flour, organic virgin olive oil and organic Rosemary, they are the perfect size for little hands.  They seemed to enjoy the bread sticks, although not their favourite out of the selection.
My favourite (I need to test the food too!) were these crispy beetroot and shallot waffles.  They are incredibly tasty, probably more so as we're big fans of beetroot (well the kids and I are, my husband isn't so keen) and we devoured the whole pack in a couple of minutes!  The beetroot and shallot waffles are dairy free and are packed with flavour, they are suggested for 12 months+ and even adults will happily snack on these.
The boys were intrigued by the cereal shaped Apple Halo Bites.  I personally hoped they would taste a bit more apple'y', but the boys loved these and they were an easy snack to carry around in my bag when we were out and about.  They are suggested for 10 months+, but both boys enjoyed them so they clearly have appeal to older kids too.
The final items were the packs of pumpkin and banana wafer wisps.  My 4 year old wasn't particularly keen, but Mr A enjoyed eating these for snacks for a few days and liked to call them his 'pum'kin biscuits'. These are for 6 months+ and I could definitely see newly weaned babies chewing on these, but they are still great for toddlers to snack on too.
Most of the Heavenly Tasty Organics are either nut or dairy free and a couple are also gluten free.  So they are perfect for kids with allergies or intolerances and if you like to ensure your kids are getting healthy organic food, then you will love these.  If you would like to buy your own you can purchase through the Heavenly Tasty Organics online shop, Ocado, Tesco Ireland and Amazon among others.
Do you buy organic? Are there any food allergies in your family?
J x
* I received these items for the purpose of the review, all opinions are my own.