We seem to have had day after day of rain here.  I'm sure it's the same around the country, but occasionally we have sunny spells and make the most of being outdoors.
The boys were sent a water themed toy each from Learning Resources to encourage them to play outdoors.  To be fair, they don't generally need much encouragement, but this was a good opportunity to try some new water play.
Mr O was very excited when he received the Geosafari Subscope, which is a special magnifier that can be used underwater.  There are 3 strong LED lights that help aid vision in the water and 2 x magnification so little ones can see beasties lurking in the water.
We initially tested it out in a tub of water in the garden, but that was obviously not very exciting.  So our next step was to take it down to the nearby river and look in the running water there.  We found that it was great for looking at the stones, but still couldn't see much interesting wildlife.  Mr O still loved looking at the stones though!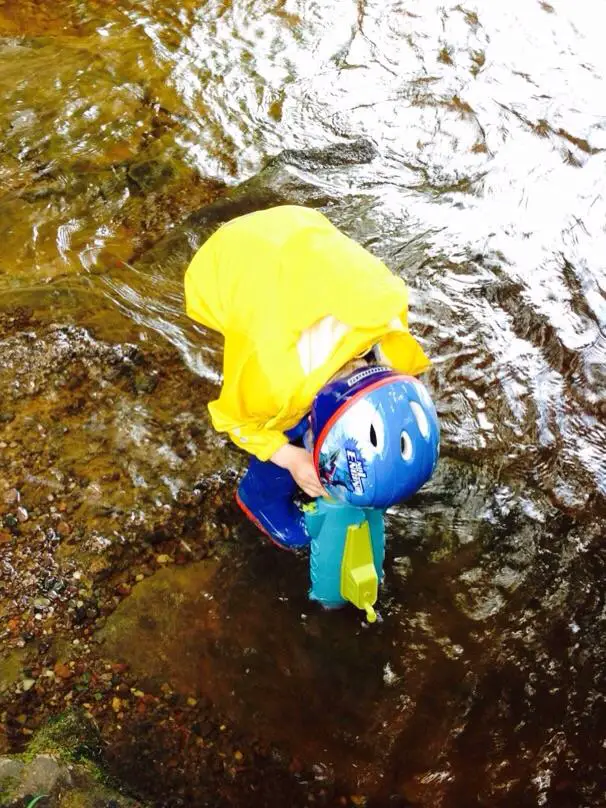 Finally on a trip to a local pond, where we have been pond dipping in the past, we realised it's full potential.  What you need is a body of water that is deep enough to get a good view and lots of wildlife easy to see.  As it was wet Mr O wasn't keen on lying on the boardwalk to look in, but he still managed to see some minnows and water snails amongst other things in the water.  If you are pond dipping too, make sure you don't dip near where you are looking in the water, otherwise it stirs up the sediment and everything looks murky!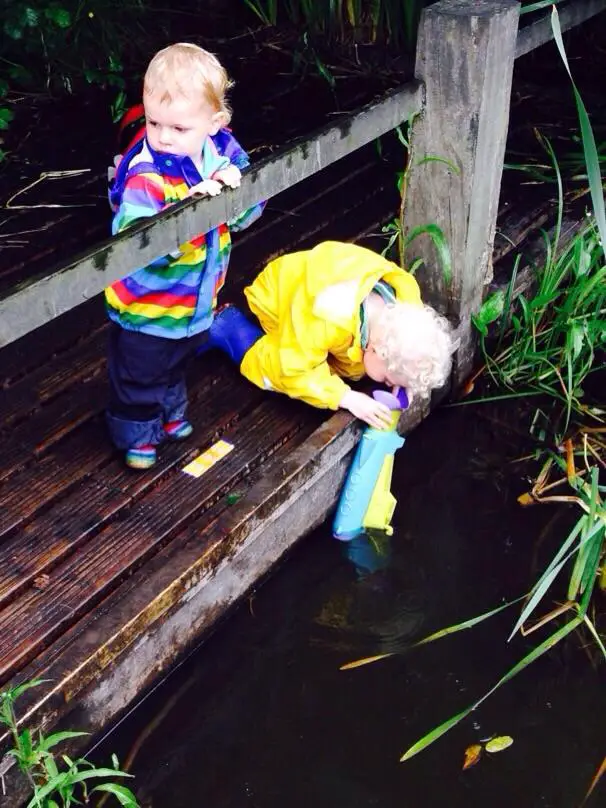 This is a favoured item now and it comes with us if we are ever near water.  I love that it's introducing scientific equipment to children at a young age.  It's not hard to see how this can help budding scientists explore the world around them.
Mr A loves the subfari too, but he hasn't quite grasped the idea of looking through the eye piece.  However, he does have a bit of a fishing obsession, often using sticks found in the woods to 'fish' for things with, so I chose the New Sprouts Reel It! Fishing Set for him to review.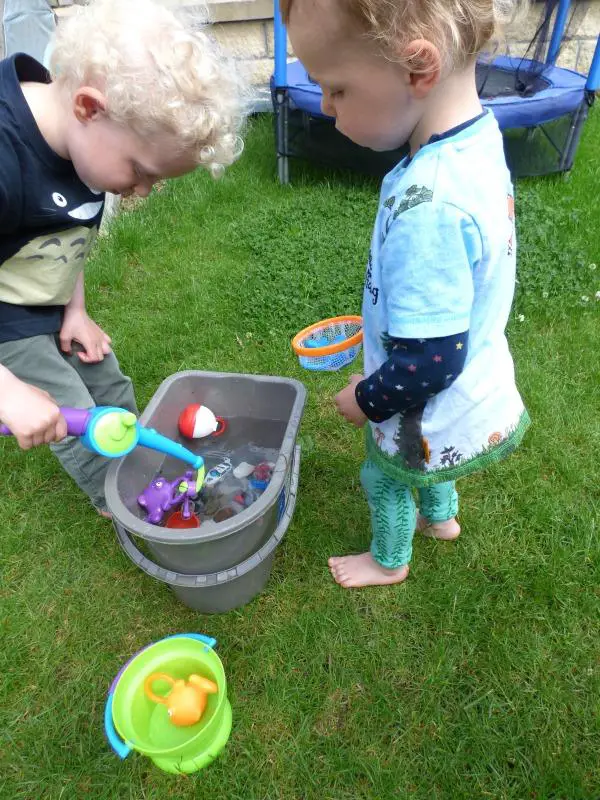 We took the set outside to the large tub, so the 3 fish and buoy could float whilst Mr A and his brother fished them out with the rod and net and placed them in the bucket.  Mr A actually preferred the net to the rod, but that may be because his brother likes the rod best…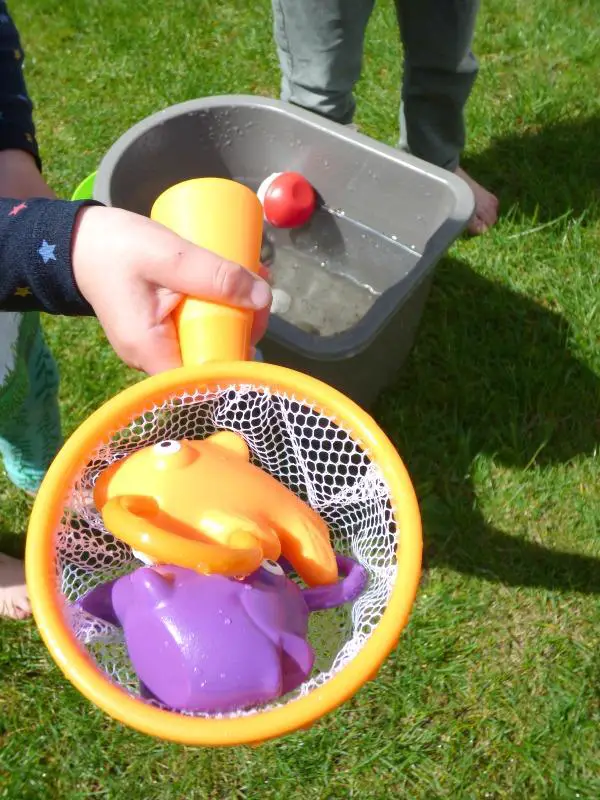 Either way, both boys loved catching me fish to eat!  Littlest likes to pretend he's cooked them and gives them to me when the fish are 'too hot, mummy'.  Of course I must make a big display of burning my fingers on the fish before Mr A ceremoniously blows on the fish to cool them down for me to eat.  I love this kind of role play and he really enjoys using his imagination with the fishing set.
The fishing set is very sturdy and well suited to little toddlers, although older kids are just as happy to play with them too, especially where water is involved!  We haven't used the toys in the bath yet, but they would work well there too and if the weather isn't great outside you can always designate a rug as 'water' for the littles to 'fish' in.
If you haven't got many water toys for the kids, then I definitely recommend these two products to keep the small people busy whilst you put your feet up (at least for a few minutes!).
J x
* I received these products for the purpose of this post, however all opinions are my own.