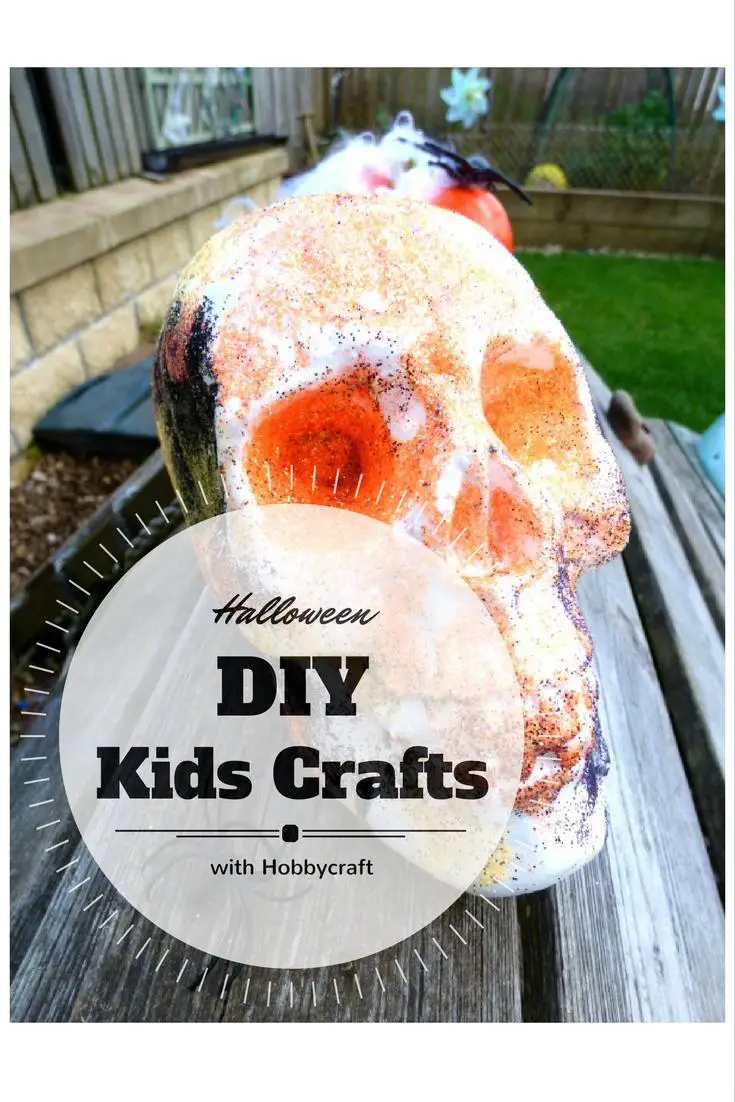 We recently had fun creating a seasonal Halloween autumn wreath with collected leaves and acorns, you can read more about it here.  But today the boys wanted to make their mark on some of the lovely craft items sent to us from Hobbycraft, so they each chose their favourite item to craft with.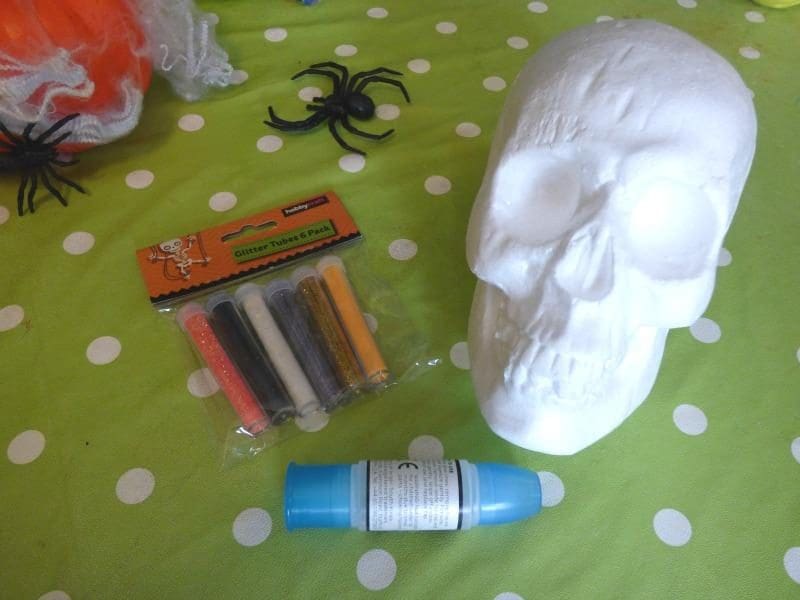 Littlest chose this polystyrene skull, clearly very halloween'y'!  I'm not a huge fan of skulls as (unsurprisngly) they make me think about death!  However the two year old was rather excited about his 'skeleton' as he called it.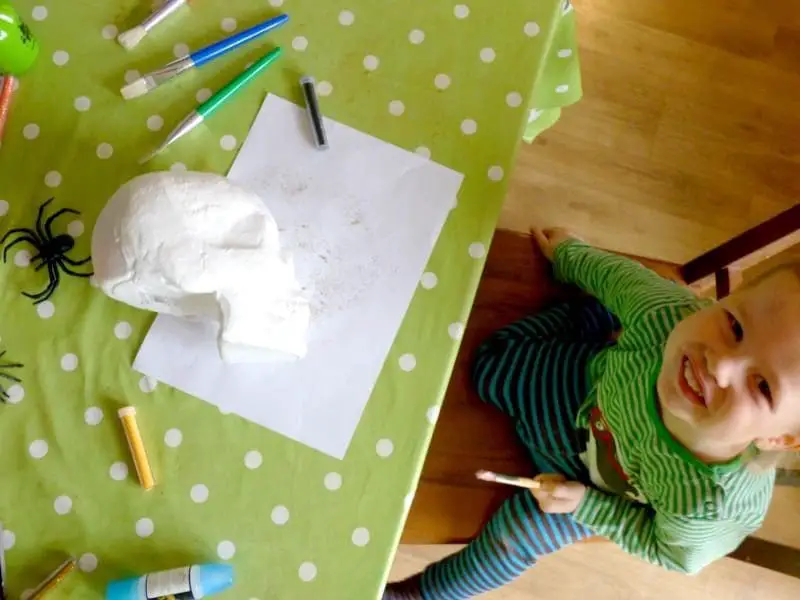 We decided that the polystyrene would be best decorated with glue and glitter, so little Mr got to work painting the skull with glue and sprinkling a variety of glitter all over.  He (of course) chose to use every colour around the skull, including his favourite colour, orange.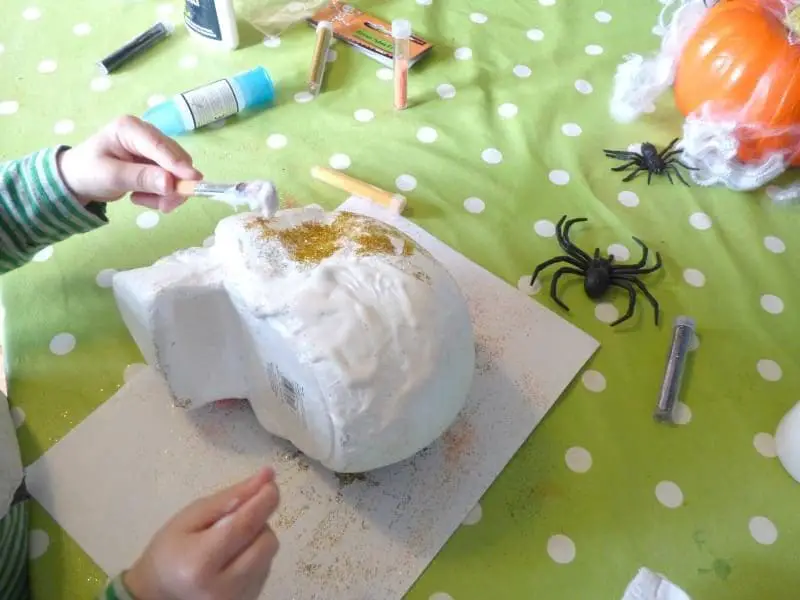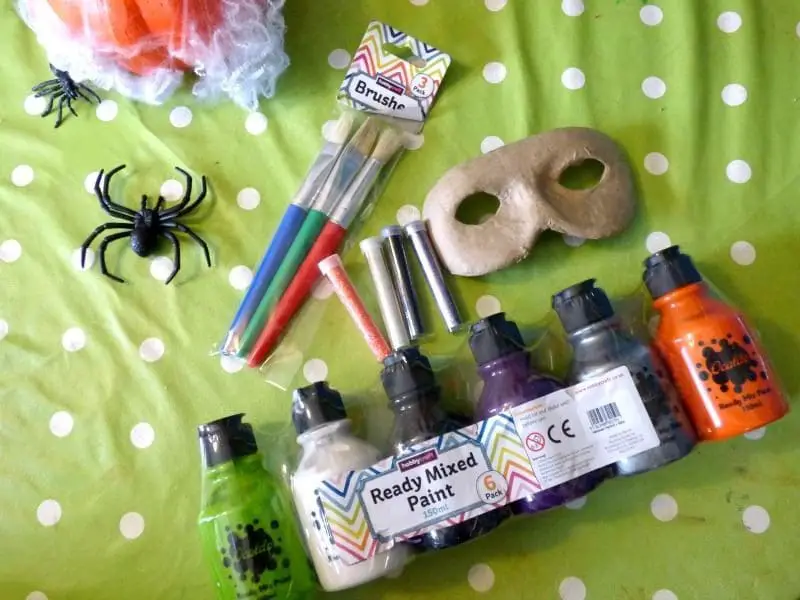 Whilst the little one was glitterising the skull his big brother got to work decorating a small papermache mask with a special pack of Halloween inspired paint colours and a little glitter.  We then taped a skewer to the back of the mask so it can be held up to the face.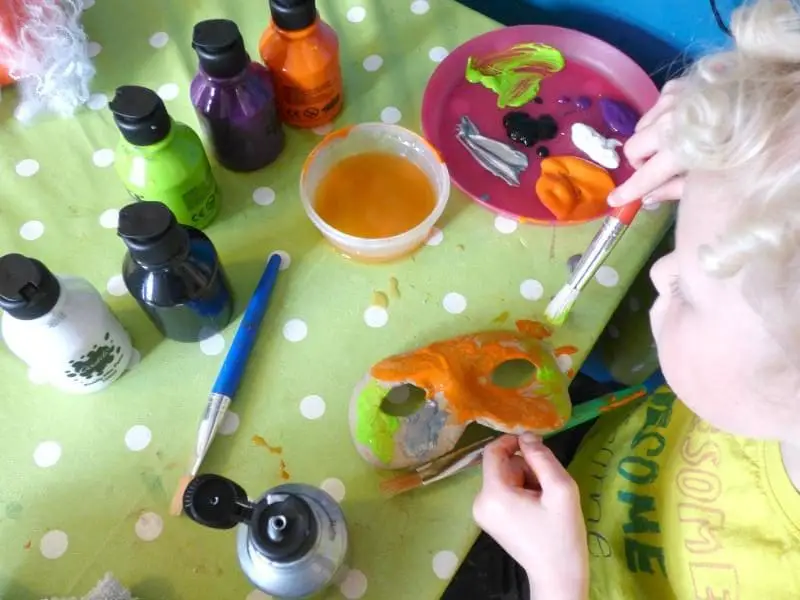 You could also create a couple of holes and add elastic to the mask to create one that stays on all the time.  This would make a great mask for a bird with feathers added all around or an animal such as a cat, with whiskers and a little pink nose.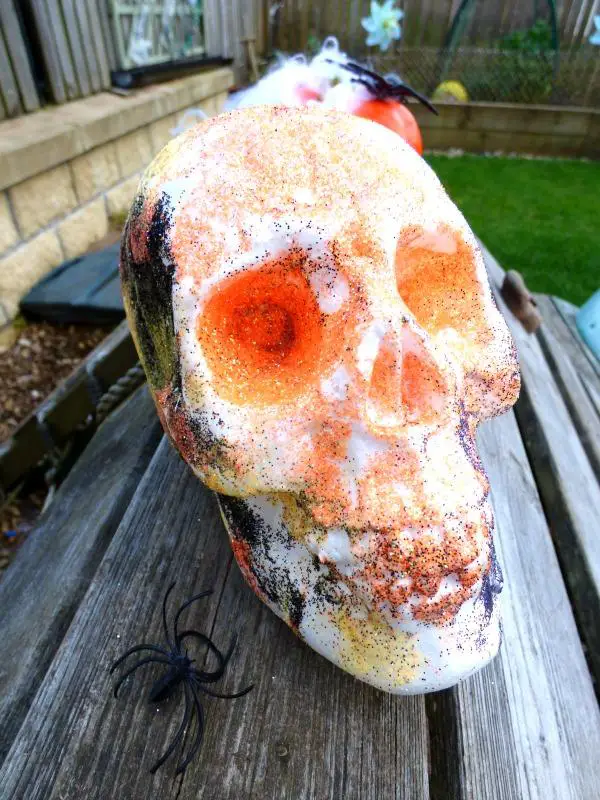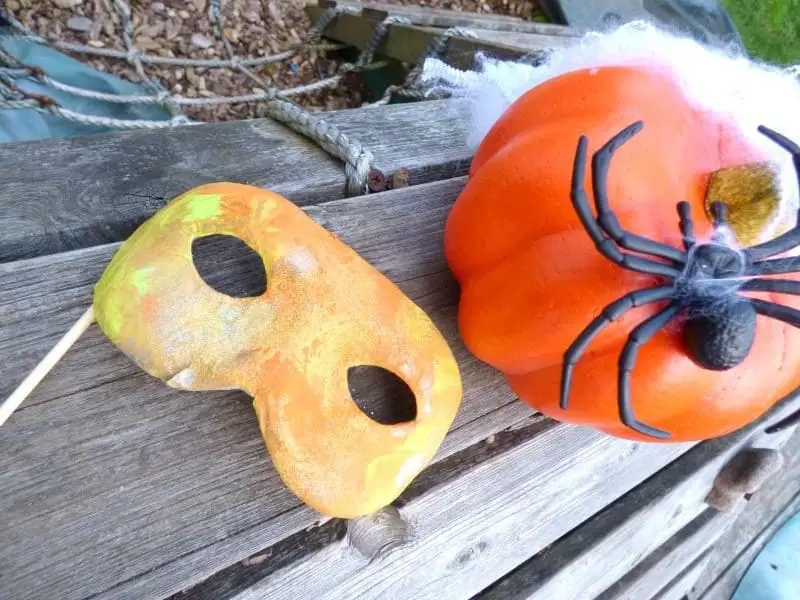 Hobbycraft has so many exciting Halloween craft items that would be perfect for kids or adult parties, costumes and trick or treating.  Why not #makeitdontbuyit this year?
J x
* We received several Halloween items from Hobbycraft, however all opinions are my own.