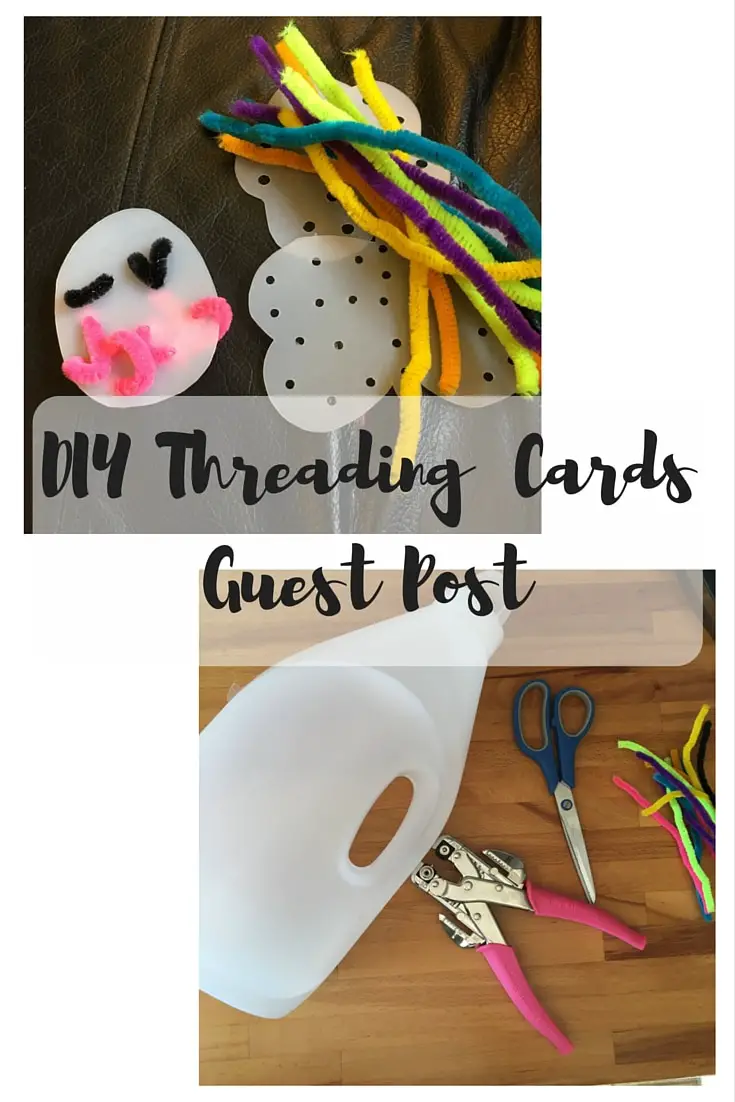 Whilst I'm still on holiday, I have several lovely bloggers guest blogging for me, here on Monkey and Mouse.  Today, it's the turn of the lovely Leandra from LarabeeUK.
I'm always on the look out for new activity ideas for when we are out and about and when I saw some threading cards I realised that I could make some from an old bottle.
I cut some really rudimentary shapes for this project, but you could be more sophisticated.
You will need:
1 large bottle (we used a comfort bottle)
Scissors
A sharpie
Strong hole punch
Something for threading, pipe cleaners, ribbon, shoe laces, wool etc
A bag to hold the activity
1. Cut out a large area from your bottle and using a sharpie draw or trace your shapes onto the plastic.
2. Cut out the shapes.
3. You can rub off the sharpie using hand sanitiser or nail varnish remover.
4. Punch holes around the shapes.
5. And that's it! Pop the shapes in a bag with your choice of threading material and you're good to go.
I love busy bags and this is such a simple, yet effective idea.  Thank you Leandra, please check out her Twitter, Facebook, Instagram and Pinterest pages too.
J x