Disclosure: This product was gifted
I think everyone in the UK must be familiar with David Attenborough and his awesome expertise when it comes to wildlife documentaries.  He's been around for so long, yet is still recognisable as a wildlife authority to the younger generation.  I know my kids would recognise his voice, even if they don't recognise his face yet.
We've watched many documentaries featuring David Attenborough, including Blue Planet.  So when we were offered the BBC collection of 'Life' DVDs I was very happy to accept.  I know my children love a good documentary and this is such a good way for them to learn a little more about the natural world.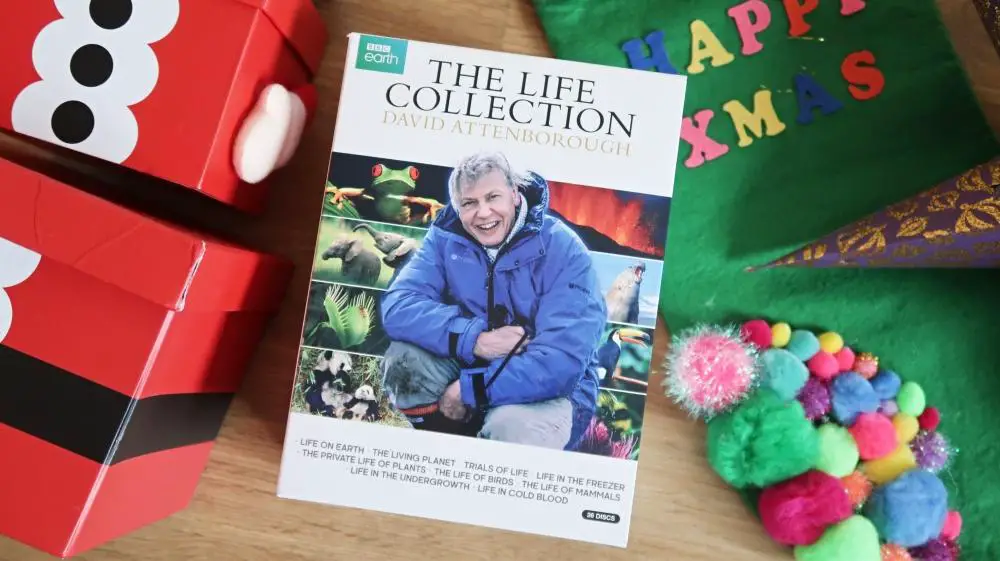 They did have a small disagreement over which series to watch first (there are 9 to choose from).  Littlest won the coin toss to choose and we watched Life In The Freezer first.  They were both engrossed in learning about penguins and how their lives revolve around the seasons.
As there are 9 separate series to watch in the collection, we haven't even dented the surface with 3 episodes that we've managed already.  The collection spans a time period from 1979 to 2008, an impressive time scale for any broadcaster.
The series included in the DVD collection are:
Life On Earth
The Living Planet
Trials of Life
Life In The Freezer
The Private Life of Plants
The Life of Birds
The Life of Mammals
Life In The Undergrowth
Life In Cold Blood
It may be a few years til we finish the set, with over ?? hours in total!  But at least we're not going to be short of documentaries!
Competition
To win your own David Attenborough Life DVD Collection, fill in the Gleam form below.
Good luck!
Life Collection DVDs