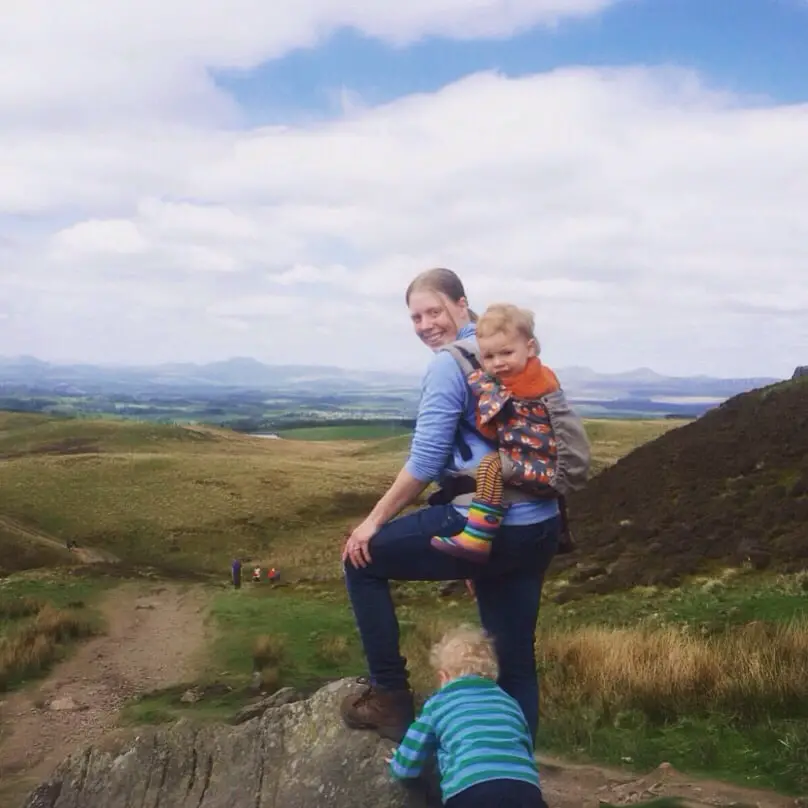 I'm Jenny and thank you for visiting my blog Monkey and Mouse.  I started Monkey and Mouse in February 2015 as a way to share our daily adventures and kids play ideas with others.  My blogging has developed over time and now also includes many other areas of interest.  I like to write about anything I find relevant, but I especially love writing about travelling and days out as a family, enjoying the countryside and the many places of interest, both in the UK and abroad.  When I'm not off exploring outdoors, I love to relax with a good craft activity and I'm known to be a jack of all trades, enjoying all sorts of craft ideas!
Although I'm 'technically' a SAHM, I also work (VERY!) part time as a bat ecologist during the summer, helping home owners to resolve any bat issues they have and enjoying watching our nocturnal creatures.  As a parent I like to parent kindly and give our children respect, I also babywear, co-sleep and practice extended breastfeeding.  I have several blog posts on this theme and I have also posted an account of my home birth with our youngest son.
'Mr O' is our affectionate curly haired 6 year old boy who was born in 2011 and is currently home educated .  He was our introduction to life with little sleep and has been the main reason I have learnt so much about trains!  Aside loving trains of all shapes and sizes he also particularly loves construction toys, messy or outdoor play and he is the main reason we spend so much time outdoors on bikes.
In 2014 our second little boy was born 'Mr A'.  At 4 years old he is a gorgeous bundle of energy, often found singing and dancing to songs and playing with little animals and people.  I'm pretty sure he thinks he is the same age as his brother and we often found the two of them chasing each other around and enjoying life.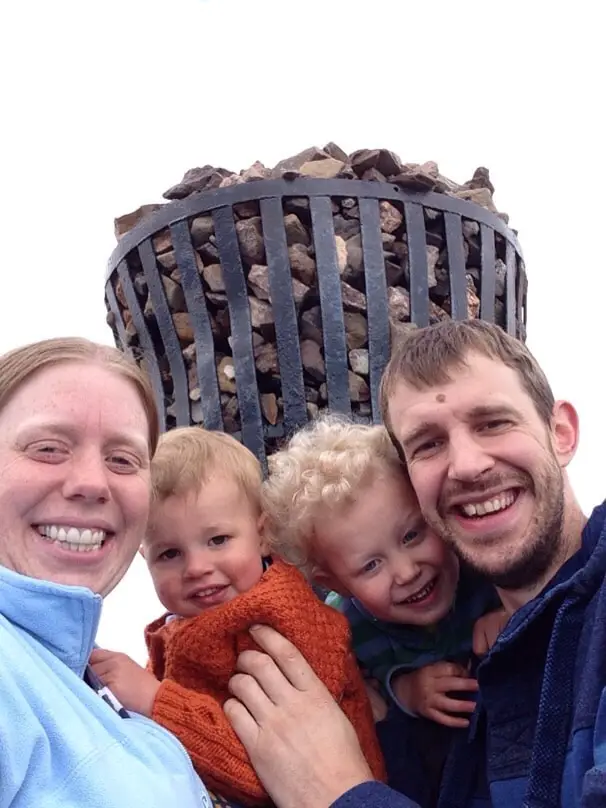 My husband Chris is an arborist (otherwise known as a tree surgeon) and loves climbing impressive trees.  Luckily he has time off at the weekends so we can enjoy some well deserved family time together, the boys love it when daddy is with them too!
We are all lucky enough to live in our gorgeous country of Scotland with so much beautiful countryside to explore.  I especially love visiting all our Scottish islands and have an ultimate aim of living on an island one day.
If you would like to contact me or download my media pack, then please visit my contact page .  Thank you!
Jenny x