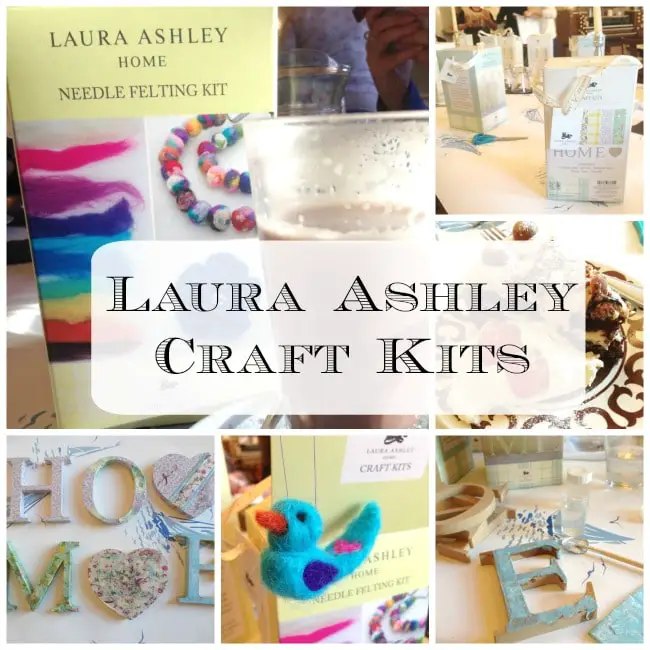 Last weekend I was lucky enough to attend a crafting event at the lovely Butterfly and Pig tea rooms in Glasgow.
On arrival we were greeted by tables laid out with beautiful wallpaper a Laura Ashley craft kit each, which we opened once everyone else had arrived.
The first kit was a decopapier set, which included the letters to spell HOME and a solid heart shape made from MDF, pretty tissue paper in a variety of patterns, two brushes, two pots of glue and instructions.
Our task was to use the craft kit to decorate our letters however we wished, with the added pressure of knowing the best decorated would win a lovely throw!
I chose to rip the tissue paper into small pieces and glue on to the letter, then glued a contrasting colour on the inside of the letter.  Others chose to trace around the entire letter and cut and glue in place, which also looked quite effective.
Our next craft box was handed out shortly after a little cake break.  I chose this malt chocolate cake, it was delicious!
Needle felting is a craft I already enjoy so I was pleased to try this kit out.  At £35 for the kit it initially seems quite expensive, but when you see the amount inside, it would probably cost more for the same items separately.  This kit contains many different coloured bags of good quality roving wool, a felting tool with needles, spare needles and a felting brush.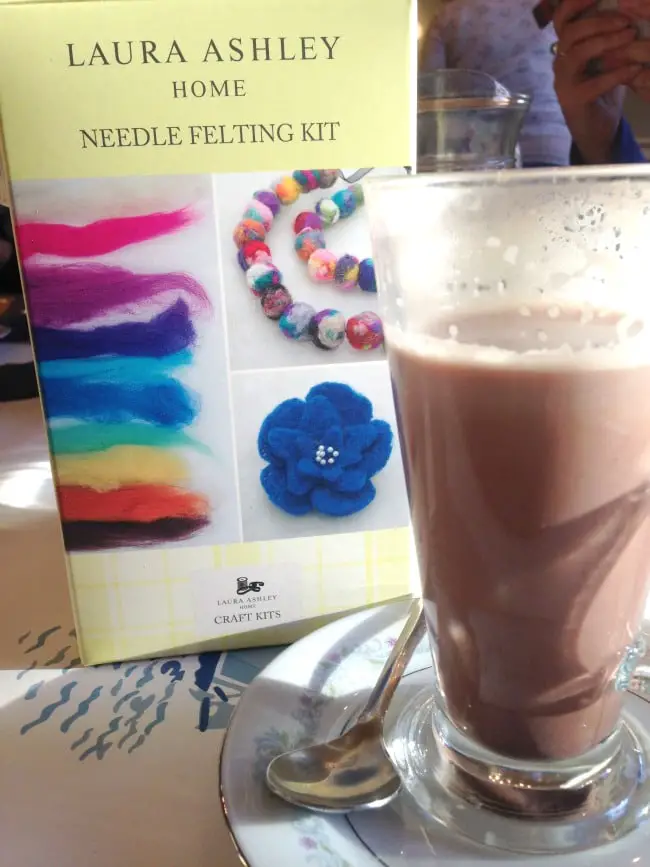 I love felting and quickly created a little bird with the kit.  There is plenty of roving wool to create many little creations, a great little gift for any crafter.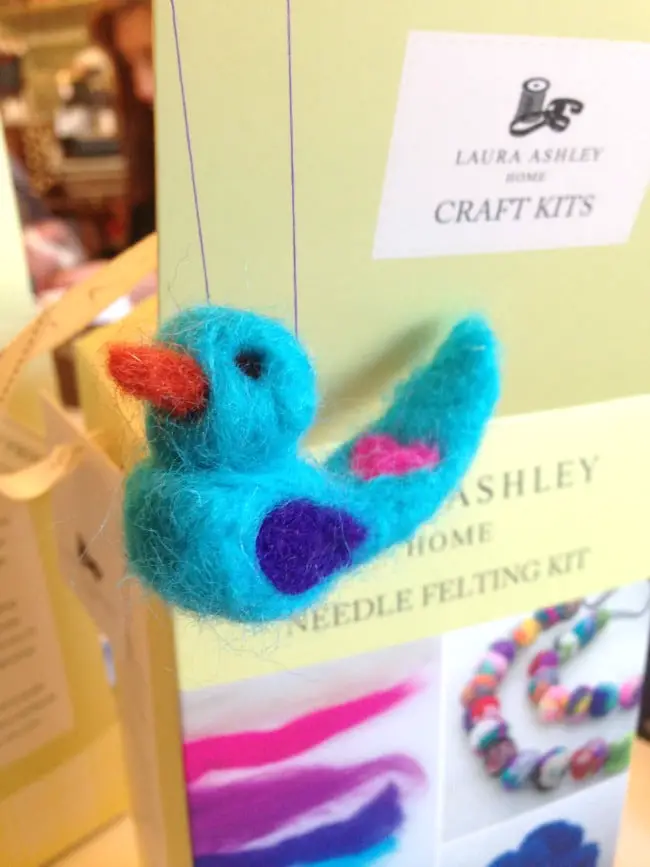 Laura Ashley also has several other crafting kits including mug decoration, knitting and sewing.  All the kits currently have a discount, so check out the online shop here.
Do you like craft kits for a gift?
J x
Disclaimer: I was given these kits to test as part of the craft event with Laura Ashley, but all opinions are my own.