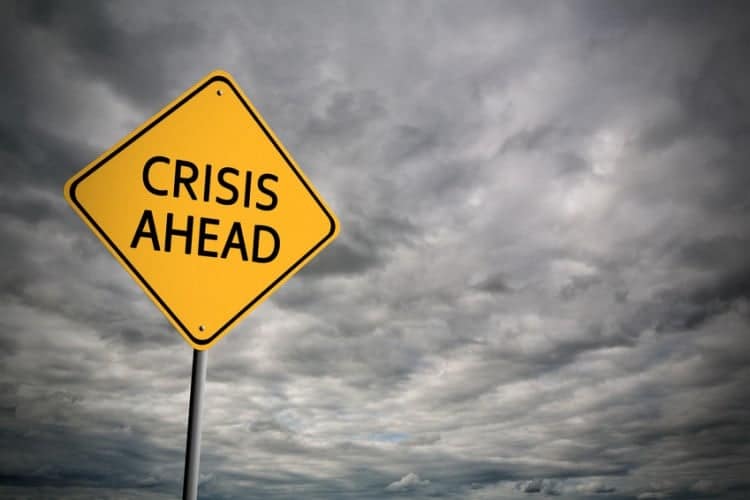 The UK government has recently declared a climate change emergency.  It's fantastic news that they have acknowledged the fact that there is a current crisis that needs to be addressed.  However, what can we actually do about this important world issue?
Clearly alternative energy is important and reducing the amount of travel.  But at the moment it seems to be that plastic waste is the next important issue for everyone to tackle.
We all know the old 'reduce, reuse, recycle' mantra and I like to hope that the majority of people in the UK try to do this.  But then perhaps most people are only considering the 'recycle' part and forgetting to reduce the amount of products they buy and use, as well as not reusing items.  So how do we get around this problem?
Getting people to reduce what they buy is unlikely, unless we find a good way to convince people to only buy what is 'essential'.  So perhaps we should be looking at changing over to products that are sustainable and biodegradable.  There are plenty of products invented that could be used as alternatives to the less eco-friendly ones.  Clothes can be made from bamboo or even plastic bottles and shoes have been developed from biodegradable materials such as corn.  Adidas have even invented shoes made for silk that will simply dissolve when placed in a particular water-enzyme mix.  These products are often not widely available and are more expensive, but surely the planet is worth that extra cost?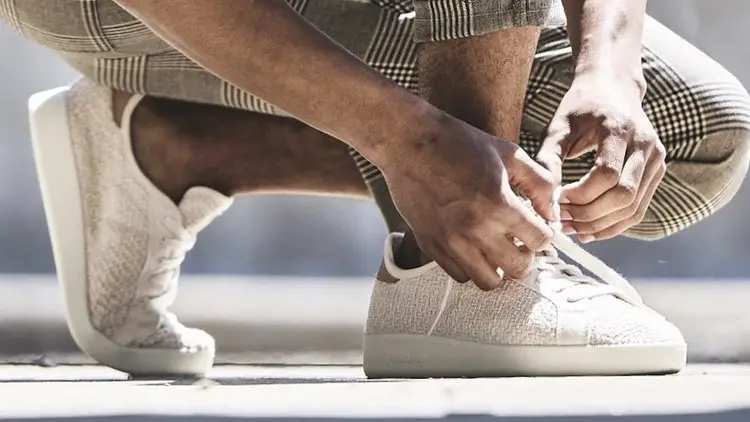 Another important issue to consider is the amount of packaging that is used, so many companies (particularly larger ones) still don't think about their environmental impact when sending products to customers.  Simple options such as cardboard and paper are readily available for packaging and are easily recycled into other items or will quickly biodegrade. It would be great if companies were also banned from adding plastic to wrapping paper and finding alternatives to sellotape on cardboard boxes. Then these items could be more readily recycled and composted.
Packaging boxes are often filled with polystyrene pellets for a small item or sheets of bubble wrap for a couple of books, which is clearly not great for the environment.  Alternative packaging is already available, with biodegradable options made of ingredients such as seaweed which are perfect for food packaging as well as other items.
Seaweed packaging seems to be a perfect sustainable option, we can easily grow it, we don't need much extra land space and it is totally biodegradable, edible, gluten and dairy free.  If seaweed packaging becomes widely used in supermarkets across the country we could significantly reduce the plastic that ends up in landfills and the ocean.  Single use plastic cups, bottles and other items can simply be eaten or composted!  A much better choice for the environment.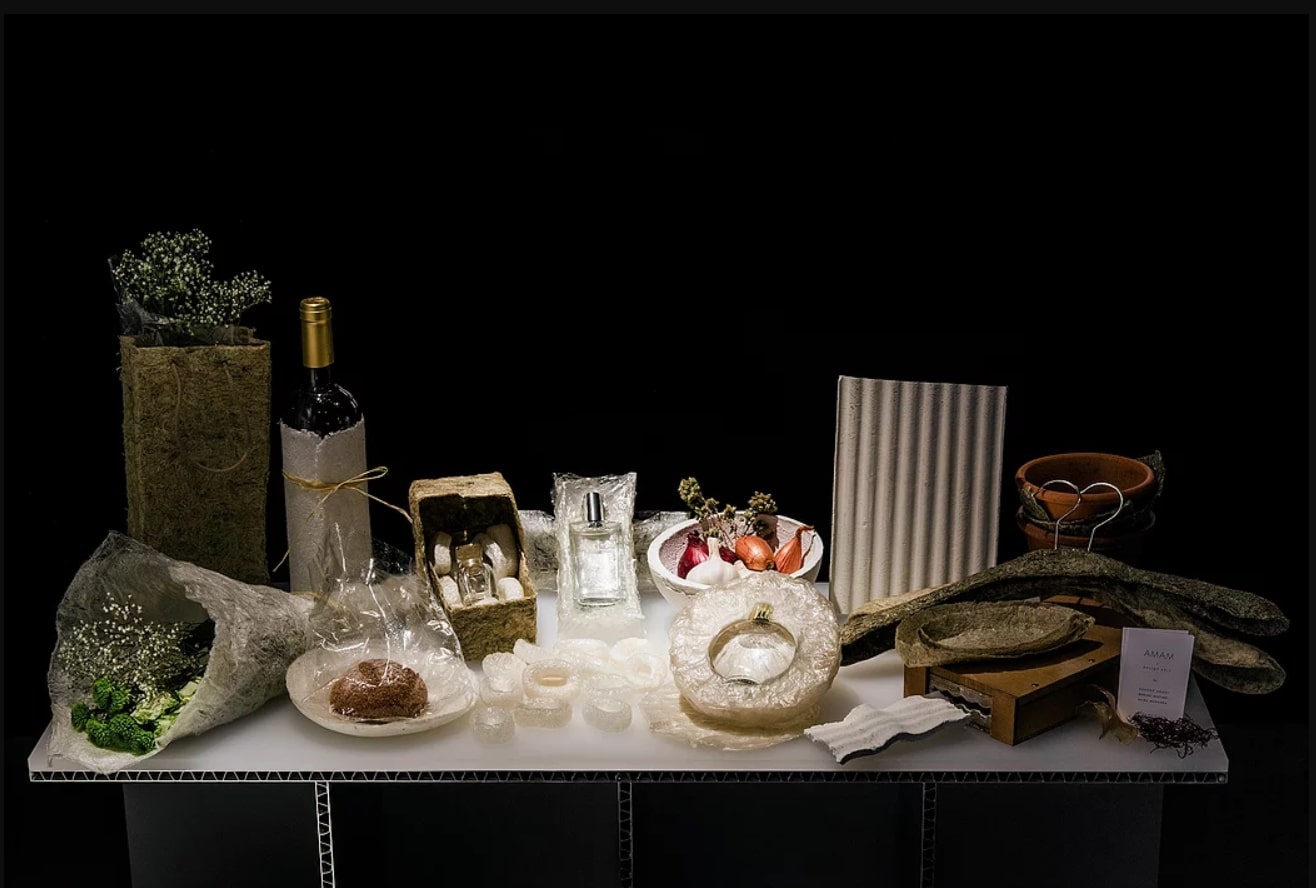 Other products that people are already aware of, such a the myriad of plastic bottles from drinks to shampoo which are a big environmental issue.  Again, there are ways around these products, such as using reusable cups and bottles or buying milk and juice from suppliers with glass bottles.  Shampoo can be found in solid bars instead of bottles from companies such as Lush and many smaller brands or you can use other 'no-'poo' methods to wash your hair that don't require plastic bottles.
Instead of plastic cling film and tupperware with missing lids we can use wax wraps.  They are an easy DIY, or can be bought from various shops.  Toothbrushes can be made from bamboo rather than throwaway plastic and plastic bags can be replaced with cloth.  Even biodegradable batteries made from paper and polymers have been invented!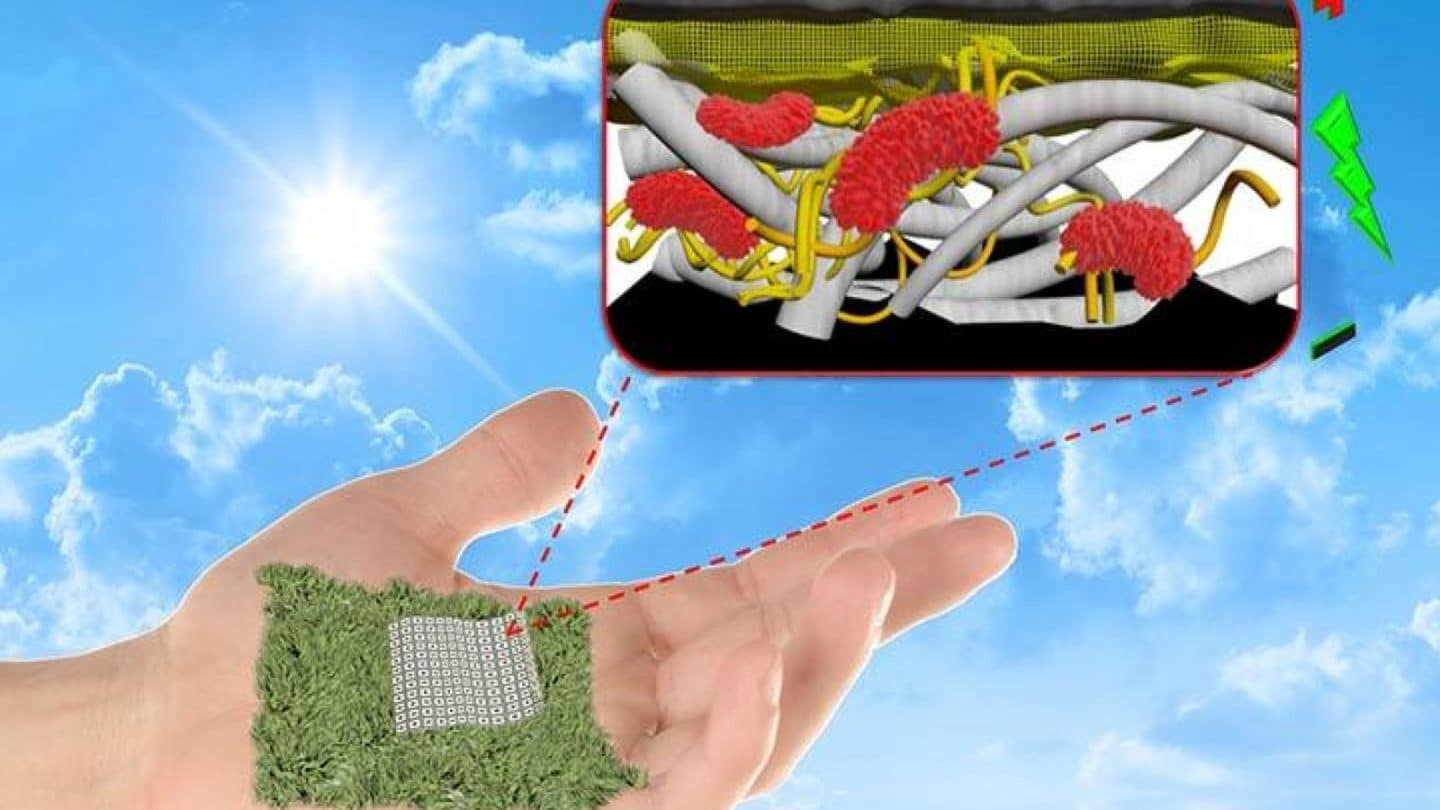 Another major issue with containers and plastic packaging of food at supermarkets cab be resolved by more zero-waste shops where you can bring your own containers to fill up with essential ingredients.  Something which even some big supermarkets are starting to understand, with Morrison recently announcing that they are rolling out plastic free fruit and veg sections in their stores.
It's going to be more expensive than plastic, but surely that's preferable to plastic permeating every living animal on the planet?!  There are so many creative people out there that are coming up with solutions to our plastic problem and plenty more considering other environmental impacts.  We just need to accept the cost and put more money into environmentally friendly options.