We've been getting quite into our crafting this season, Christmas definitely brings out the crafty side of our family.
Today we have three awesome crafts to share, all easy for younger children and can be made more intricate for older children to join in as well.  I love crafts that can be used for a range of ages.
First up is this cute little wreath:
You will need:
Branch like pipe cleaner
Fake leaves
Pom-poms
Glue
1. Curl round the pipe cleaner and twist into a circle with a little hook.
2. Glue on the leaves and let it dry.
3. Glue on the pom-poms.
4. Ta-da!
Next craft is this adorable tree card:
You will need:
Card blank
Lollipop stick
Branch pipe cleaner
Gems
Scissors
Glue
Glitter glue
1. Cut the pipe cleaner into varying lengths and arrange them on the lollipop stick from smallest at the top to longest at the bottom.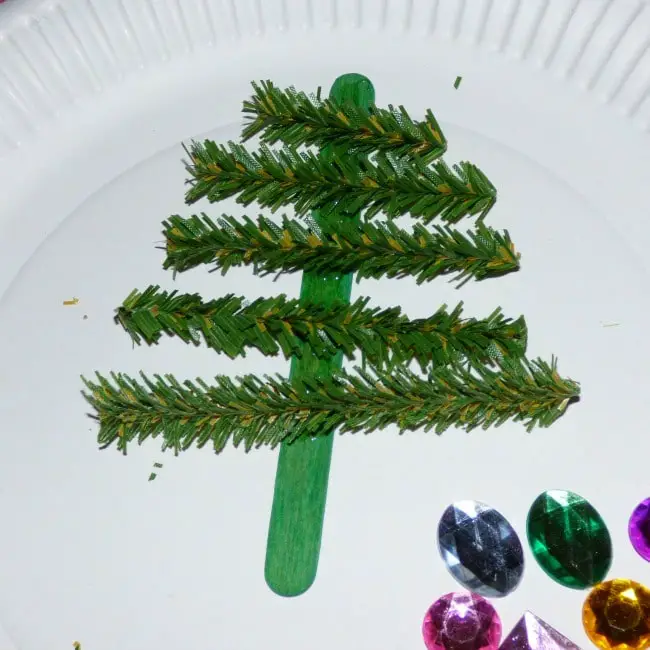 2. Glue on the pipe cleaner and let it dry.
3. Decorate the tree with glitter glue and glue to the card.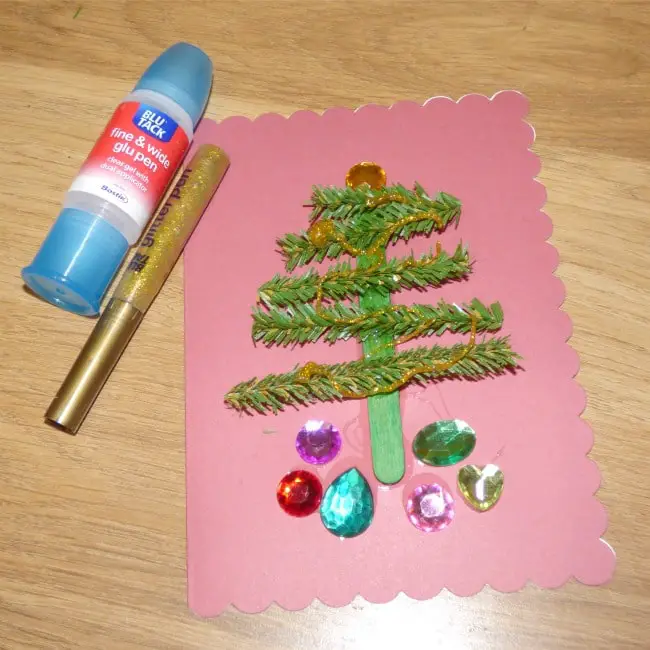 4. Glue on the gems underneath the tree to look like presents.
Final Christmas craft today is a Santa sleigh!
You will need:
Box
Scissors
Tape
Paint
Glue
Gems
A4 red piece of felt
Glitter glue
Cord
Bell
Draw string bag
Soft toys
1. Sellotape the box with flaps facing upward and cut into a sleigh shape.
2. Paint the box and let dry.
3. Decorate with gems and glitter glue.
4. Glue red felt into the base of the sleigh.
5. Make a hole on each side of the sleigh, thread the cord in and tie off.  Add a bell if you have one.
6. Fill bag with toys and put in the sleigh, then find a couple of soft toys to be Santa and a reindeer.
7.  Let the kids play!
Have you been Christmas crafting?!
J x
Disclaimer: I was sent a box of craft materials for the purpose of this post, however all opinions are my own.