During June we visited Orkney for a good friend's wedding and a little holiday, I have already blogged about Skara Brae, Tomb of the Eagles and Hoy, but I also wanted to mention another favourite place we visited, Brough of Birsay.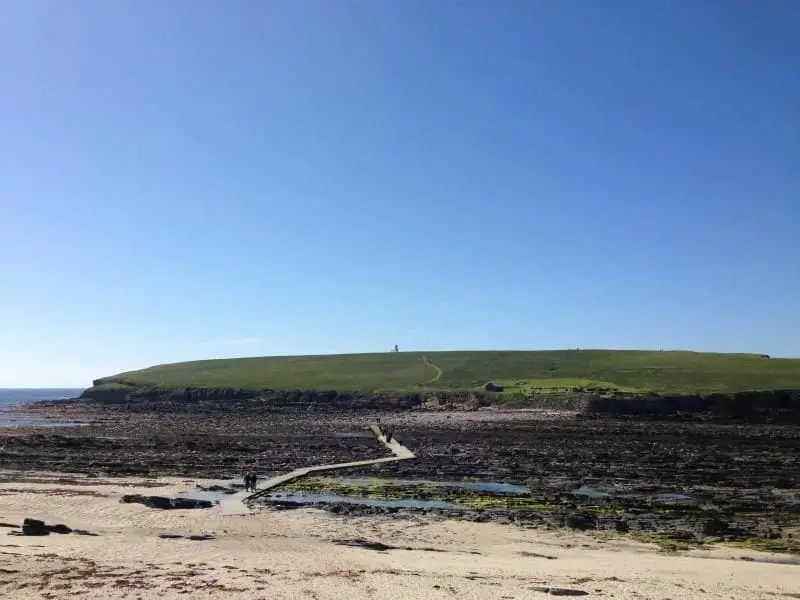 The Brough of Birsay is a tidal island off the north west of Orkney's mainland, so please check the tide times before you cross over and make sure you have enough time to explore the island and get back across.  The car park is just beside the steps down to the beach and then it's a short walk across the causeway to the island.  Once you are on the island you can enter the Historic Scotland site and explore the Norse ruins.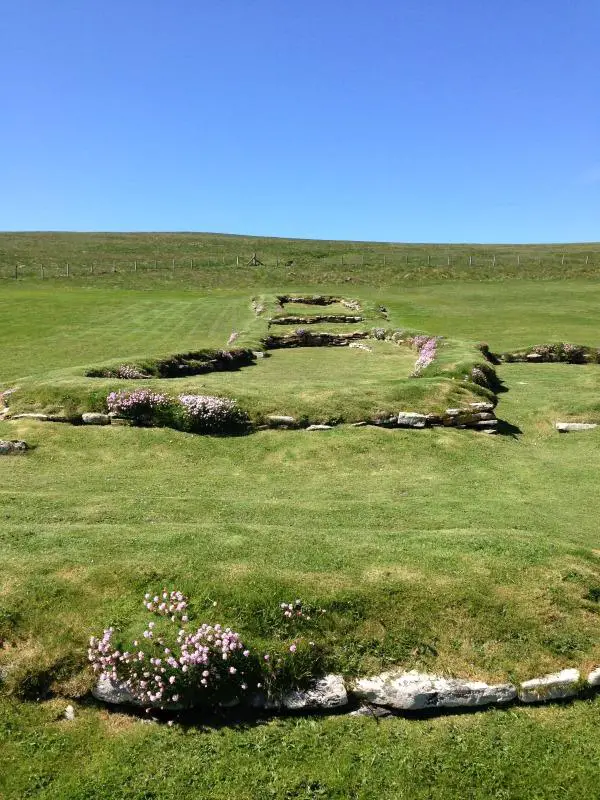 The Norse settlement was built here in the 9th century and you can see the remains of the Norse houses, barns and even a sauna.  However, beneath the Norse settlement is an earlier Pictish settlement from 7th-8th century.  When the site was excavated some Pictish artefacts were discovered in the Norse houses, suggesting that they could have coexisted peacefully, or that it was taken by force.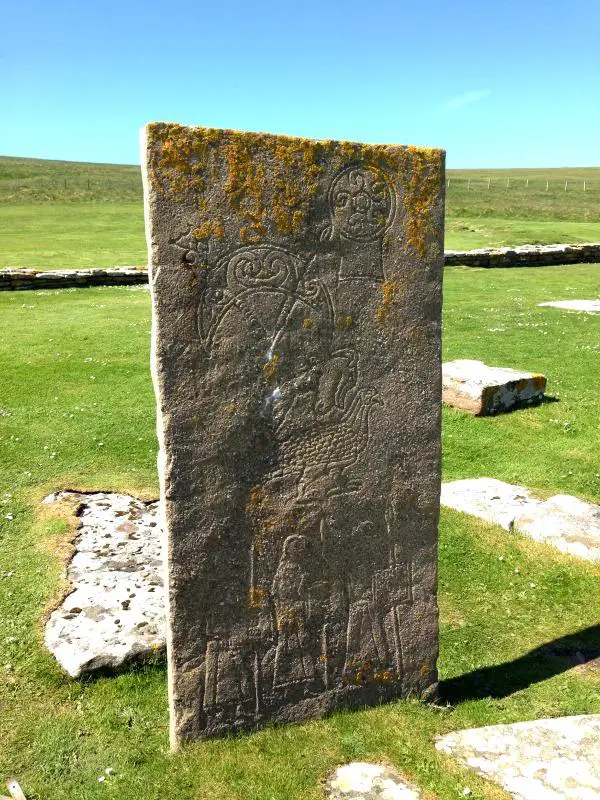 An obvious sign of the Picts presence here is the replica Pictish stone (the actual stone can be seen at the National Museum of Scotland in Edinburgh, well worth a visit!) and a small Pictish well.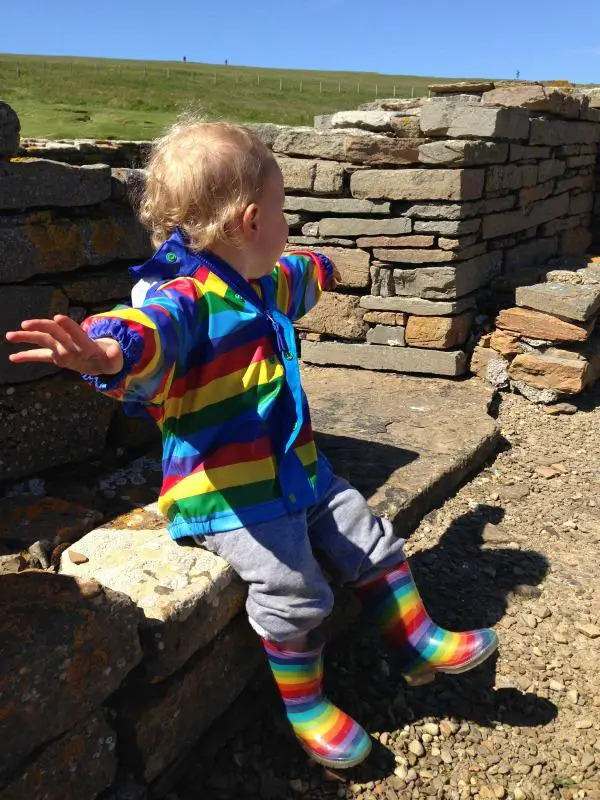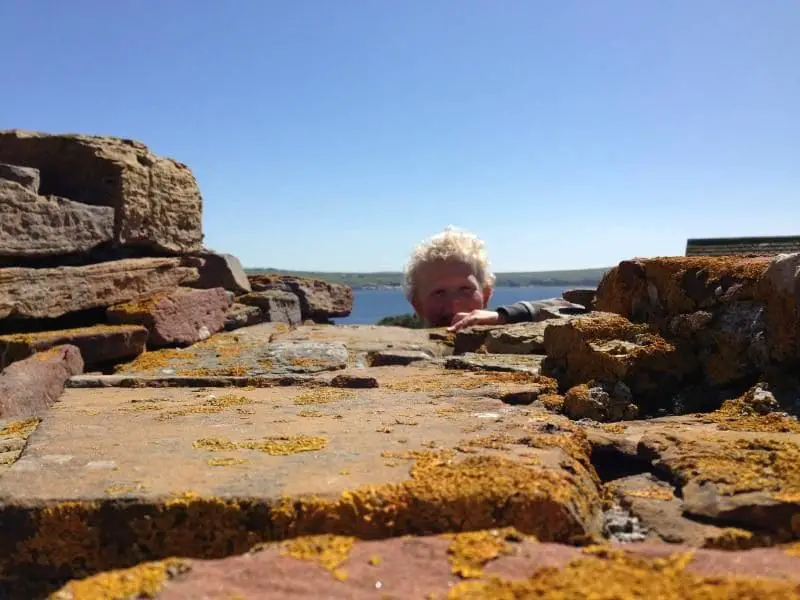 The later church and small monastery date from the 12th century and are the most well preserved areas of the site and the most interesting to the children as they are more than just stones in the ground!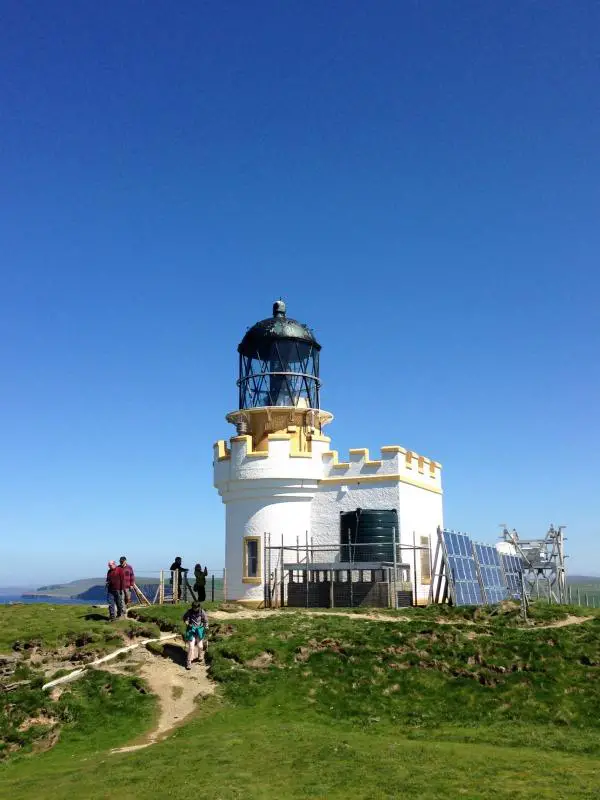 We had a good explore around the site and then walked up to the top of the island to the lighthouse, which is small, but serves it's purpose.  There were many colourful wild flowers in the grassland on the way to the top, wel worth a look if you are interested in machair.
Just past the lighthouse is the cliff edge and if you walk a little way round to the east of the island you will find nesting Puffins in the spring, we didn't stay too near this area as we were a bit wary of the boys getting too close to the edge, turns out it was daddy who walked onto a scary looking grass ledge!
We also found a small tunnel going under the grassland that the boys had great fun going in and out of whilst we were exploring.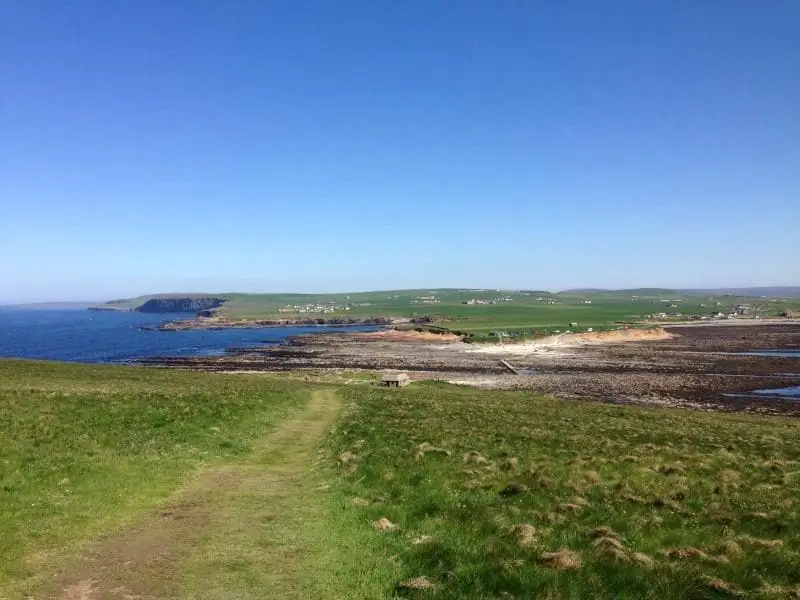 The walk back to the car is fairly easy, downhill and then across the causeway, the tide rises again and water hides the path.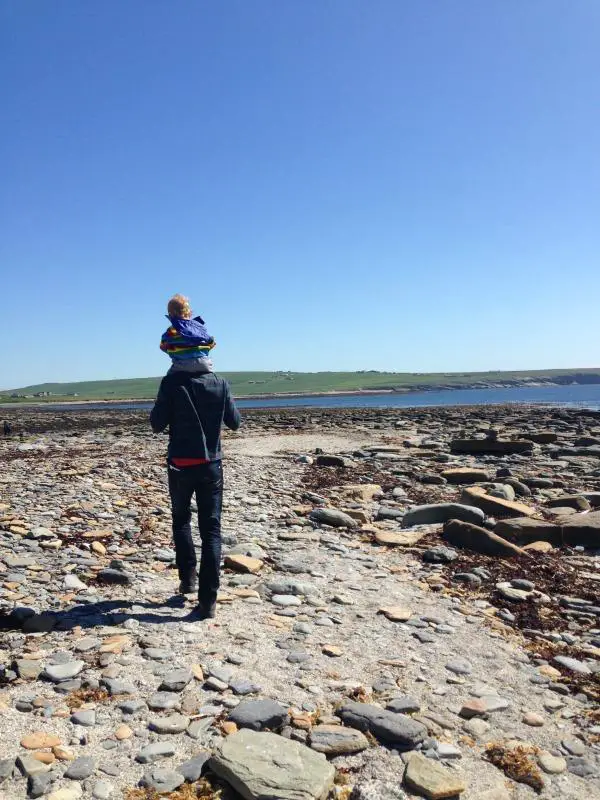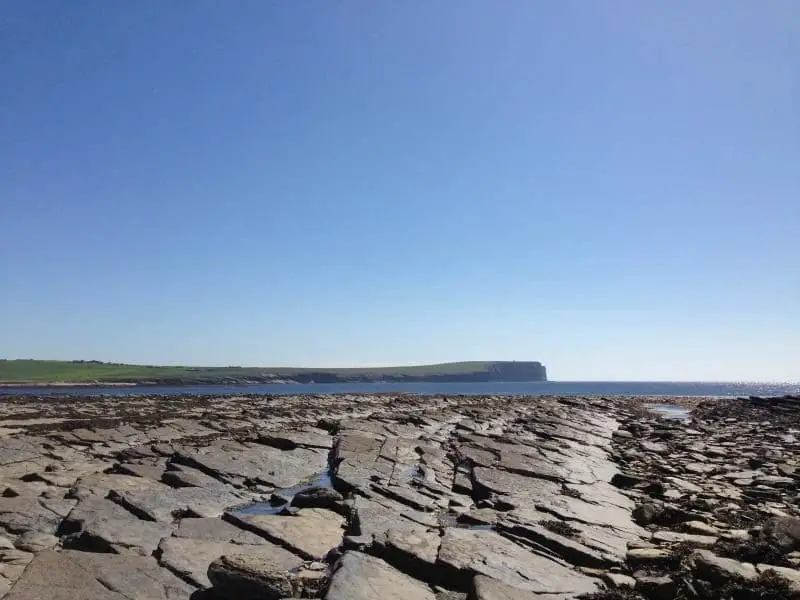 Providing it's a dry and not too windy day, this makes for a great family day out!  The site is open from June – October.
J x