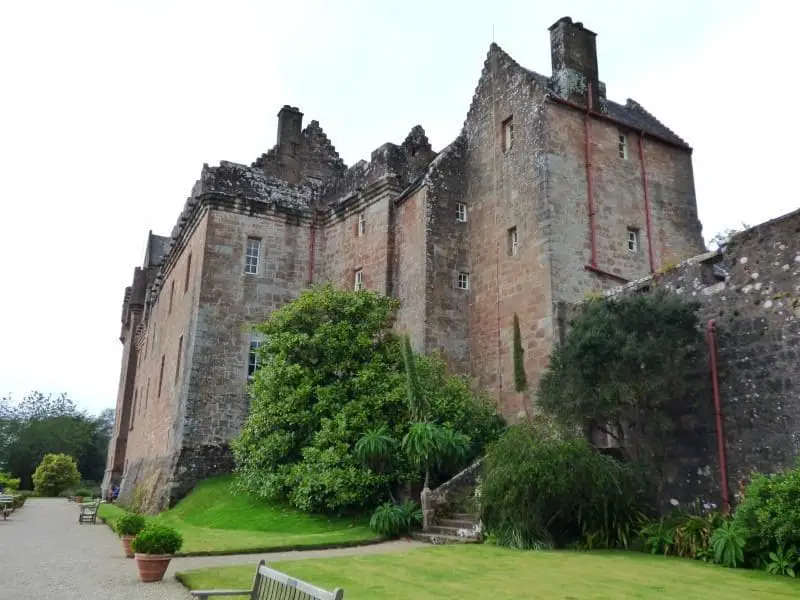 Whilst we were camping on Arran during the summer we visited the beautiful Brodick Castle and Gardens Country Park.  This is the only island country park in Britain and reminds me of a highland estate.  The castle has medieval origins, although most of what you can see is of 19th century origin when the estate and island was owned by the Dukes of Hamilton.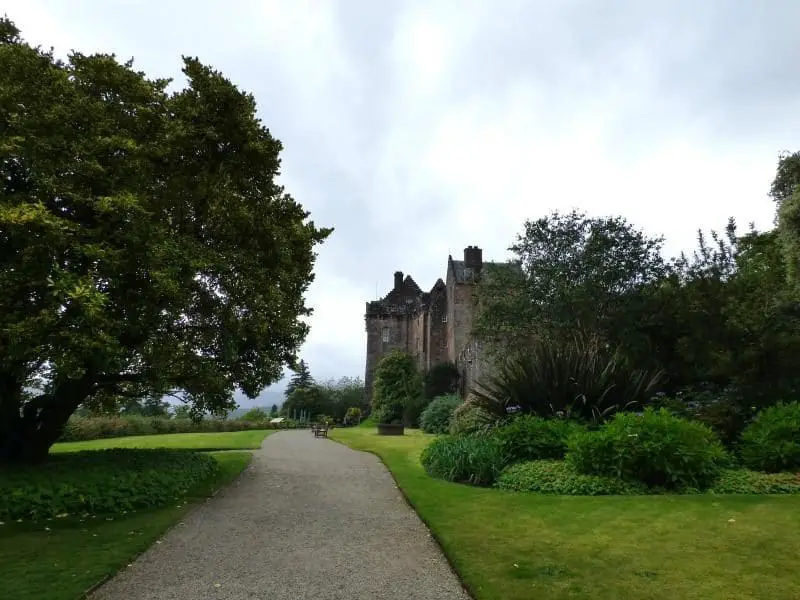 We started off at the castle and had an explore around the inside.  No photos of the internal areas of the castle as it's against National Trust for Scotland policy due to the restrictions on lenders collections and for security reasons.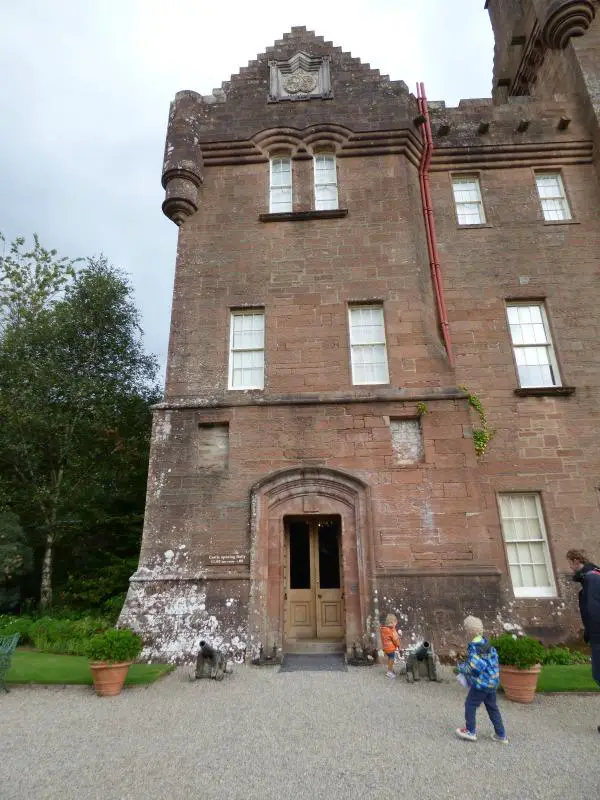 We had a lovely (if quick, we have two small and fast children who can't read yet!) walk around the building.  The boys were given a quiz to find different little 'people' in each room and extra clues to find another item.  This was great to keep them interested in moving round the house, however it did mean we had to move fast as they would quickly move from one room to another.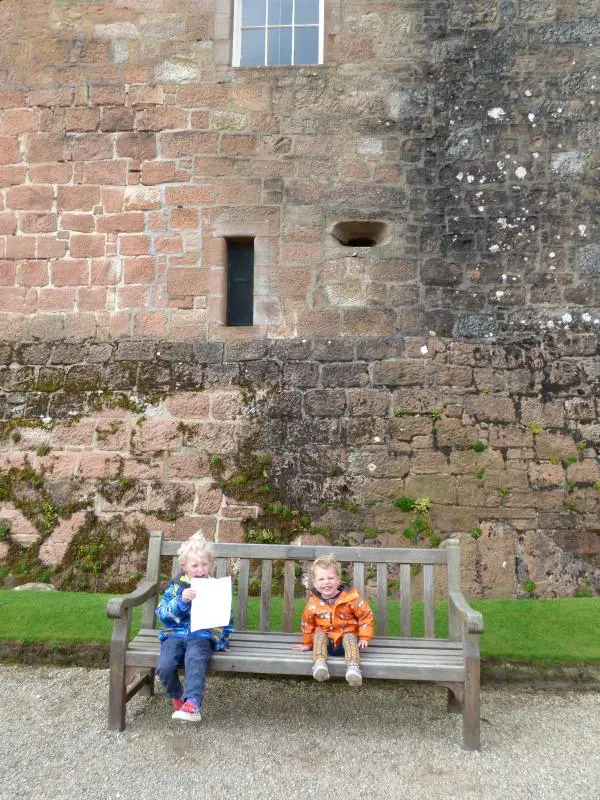 After we had left the building we decided to explore the surrounding gardens, which are looked over by the tallest mountain, Goatfell.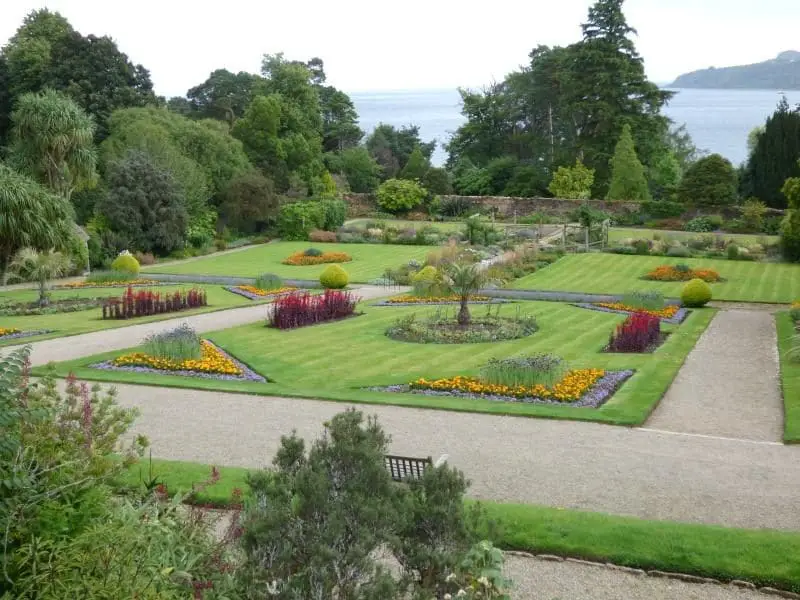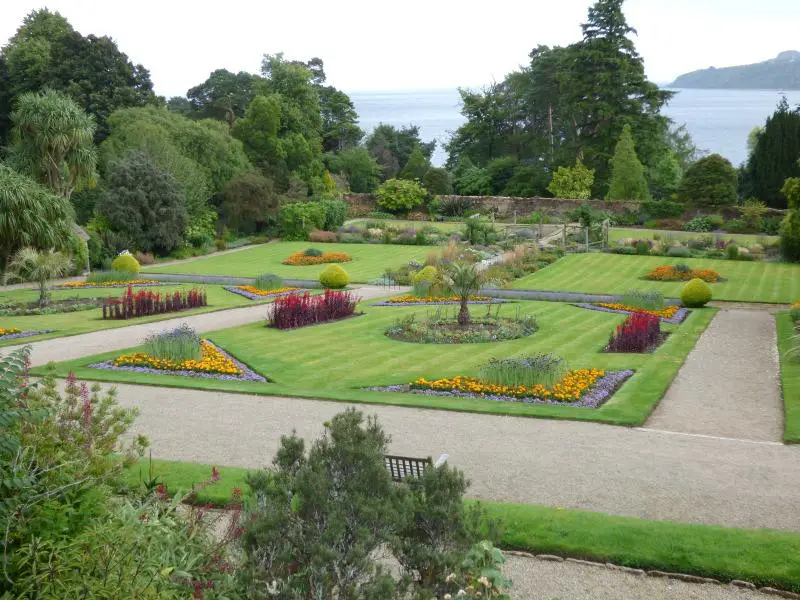 There are some beautiful ornamental areas of the gardens and 3 large collections of Rhododendron's along with 10 miles of way marked path between the shores and mountain top.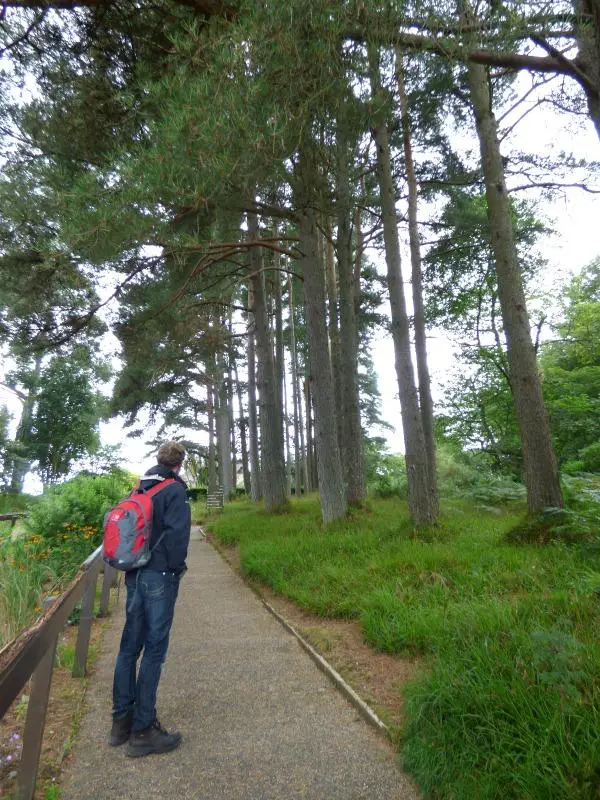 We weren't going to get too far with our two, especially not when they spotted the little park area.  That kept them entertained for a good hour or two.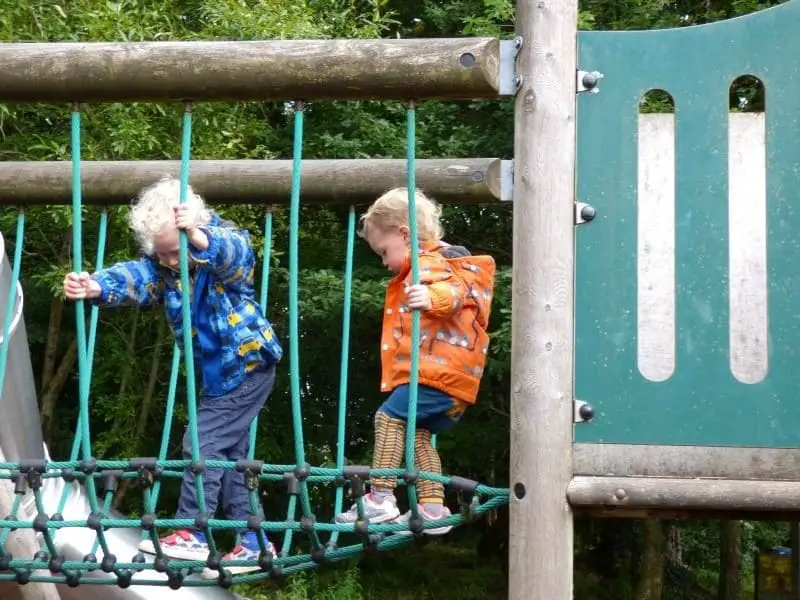 There were slides, nets, a flying fox and a little obstacle course to go around.  Enough to keep them busy and even a smaller slide area for little ones, although the bigger area was good for our 2 year old too.
We only managed to explore a tiny area of the gardens, but with older children you could easily go further and up to the summit of Goatfell too.
J x
* I received free entry for the purpose of this post, however all opinions are my own.