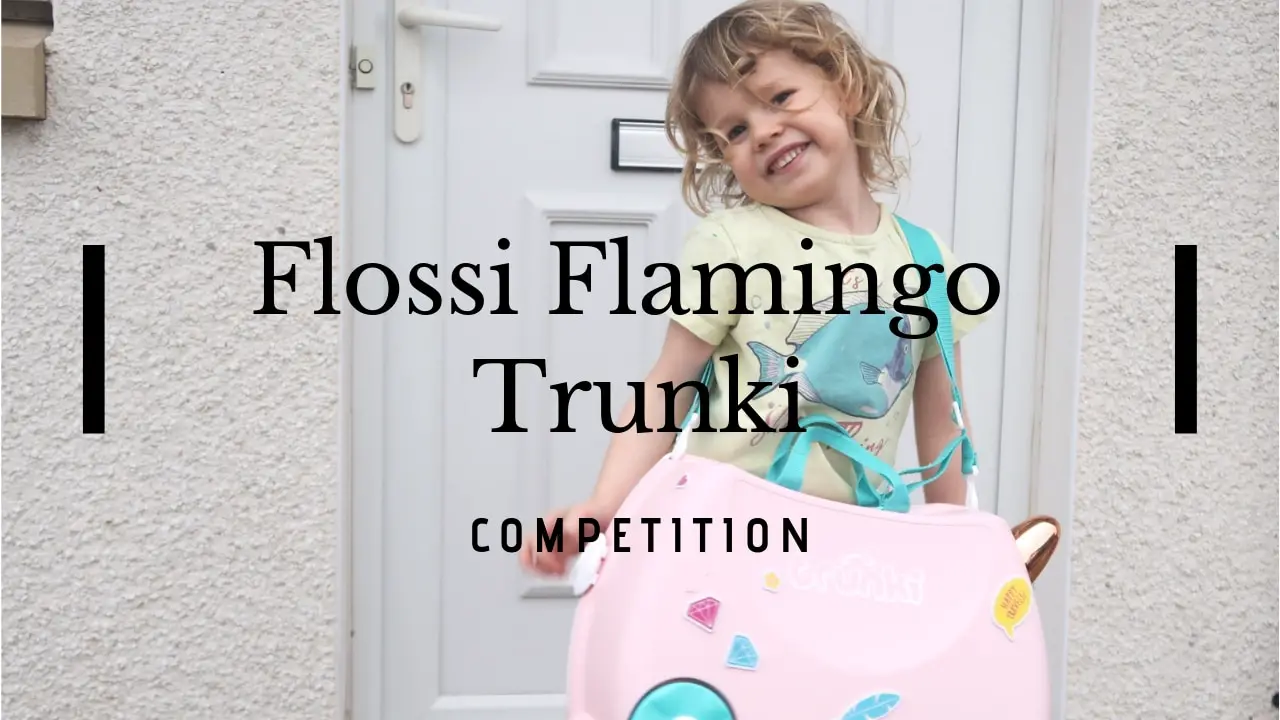 AD – We were given this Trunki for the purpose of this post.
Trunki's latest suitcase is now available and it features Flossi the Flamingo with shiny rose gold horns!  Both of our boys have had Trunki cases over the years and loved being pulled around the airports on them.  I'm loving seeing all the new animal cases appearing, it's great to see such a variety so there's the perfect Trunki for every child.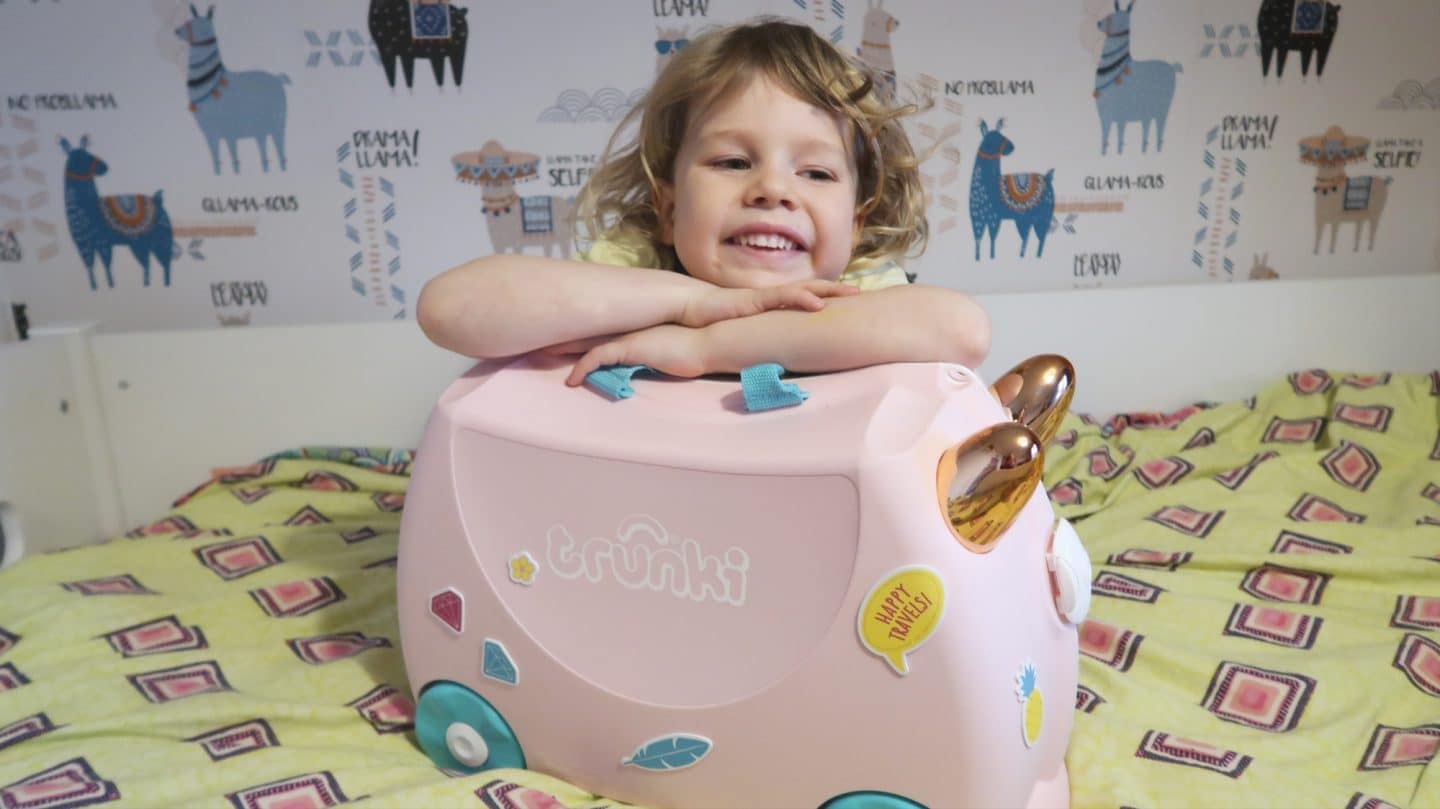 Benefits of a Trunki
Aside being perfect for racing around airports on, the Trunki's can also hold a surprising amount of items.  If you are only away for a few days you can easily fit everything a child needs into their cases.  When we're off on our travels for a week or more we tend to use it more for travel items such as books and games, with a couple of changes of clothes in case our main luggage gets lost.
Of course our boys also need to put in their favourite cuddly toy to take with them too.  When they can keep the Trunki in the overhead locker, you know that their prized possession is perfectly safe.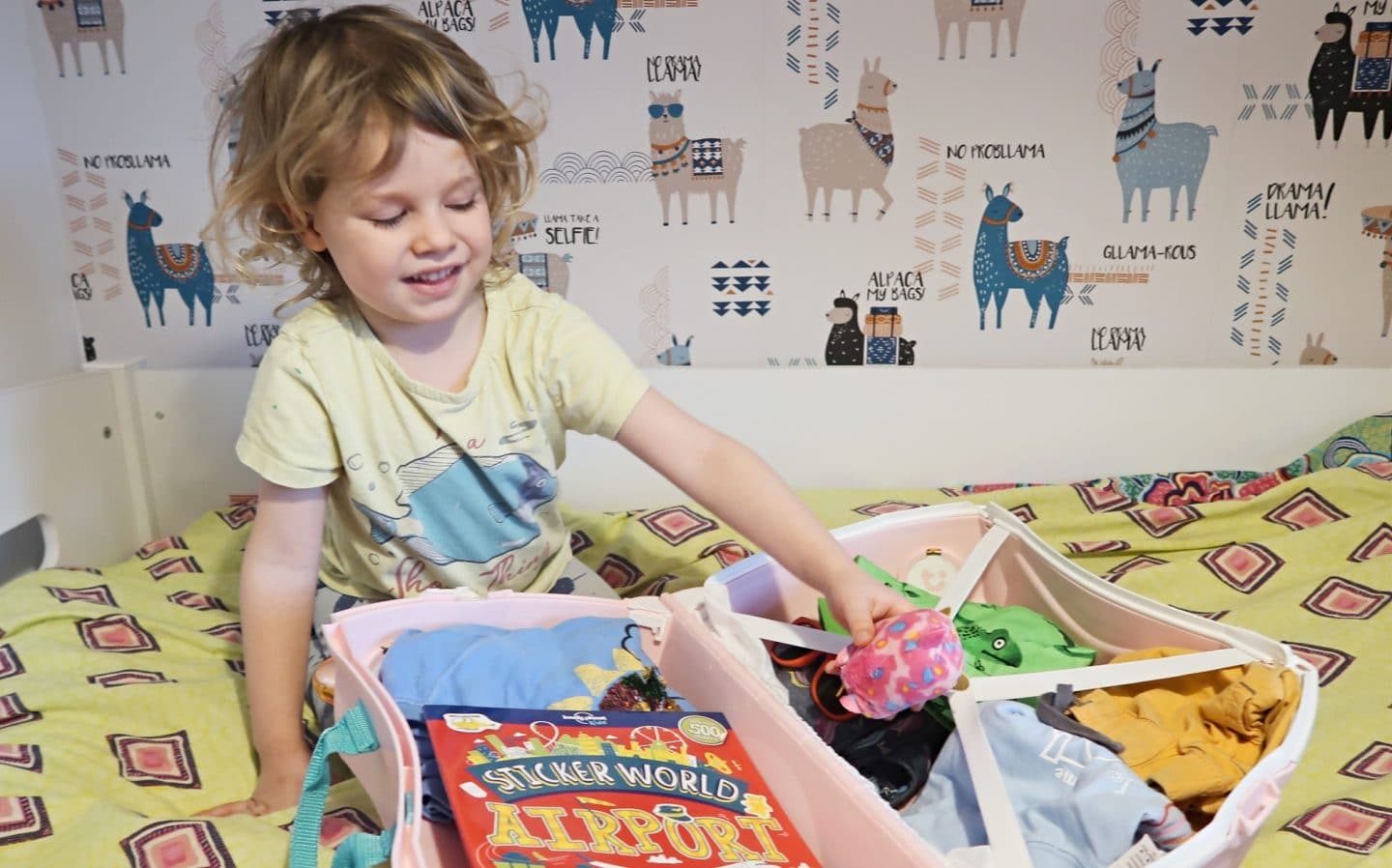 Flossi the Flamingo
Flossi the Flamingo is a gorgeous light pink colour with turquoise wheels and rose gold horns.  The turquoise strap can be used to carry the Trunki or for pulling your child along, making it easy to get around airports when little ones legs are sore.
Flossi also comes along with a selection of summery stickers, we've only added a few to our Trunki, but there are plenty more stickers to add yet!  It's lovely that Flossi can be customised to how the child would like their case to be.
The clips holding the case shut are very sturdy (ours have gone through a battering!) and you can also use the little locking device attached to the strap to keep them even more secure.  A good idea if your child is determined to open their case in the middle of the line for check-in!
Competition
You can win your very own Flossi Trunki by filling in the Gleam form below.  Good luck!