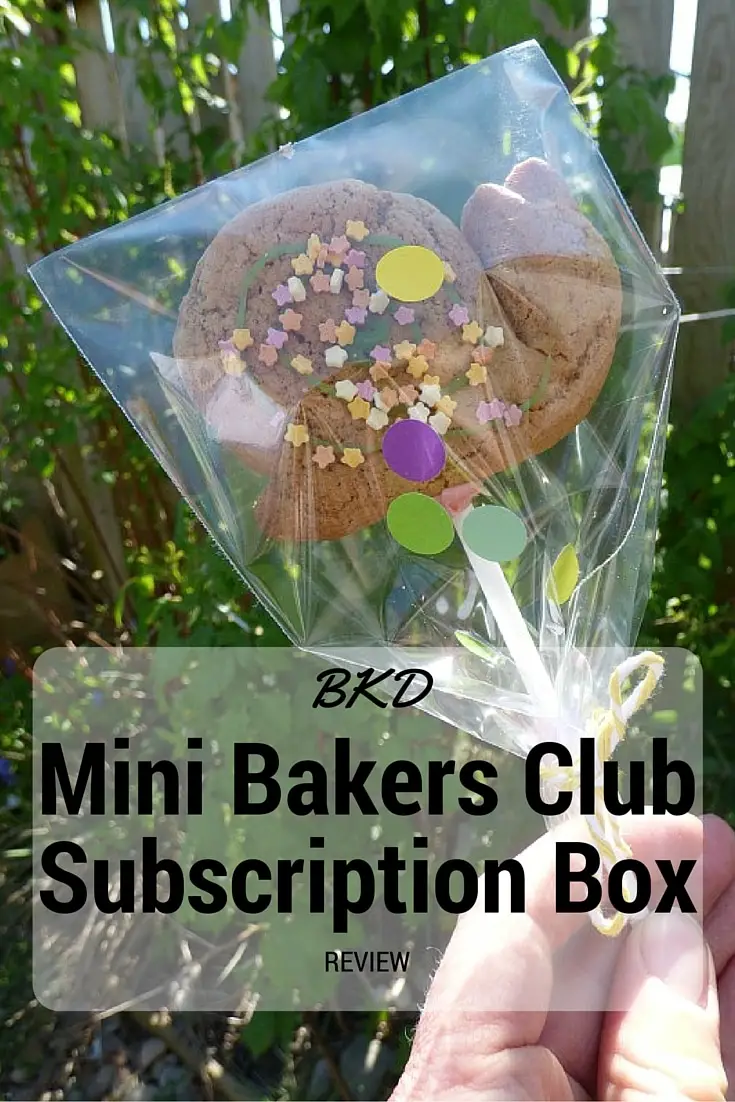 I memorised my favourite Victoria Sponge recipe when I was little and it's always been my go-to bake recipe.  We have occasionally baked biscuits, but I can never get the recipe just right and they either end up too cake'y' or too hard and almost break your teeth!
This week we have been lucky enough to have shorts and t-shirt weather, it is probably going to be the only summer we have in Scotland, so we have been making the most of it.  Mr O has been enjoying riding his pedal bike, although he's been a little worried about cycling on the farm tracks as there has been a tractor rumbling along the last few times.  I think he panics when we tell him to push his bike onto the verge, but there was only one way to convince him to cycle along the farm track again.  A picnic, complete with sweet tasting goodies.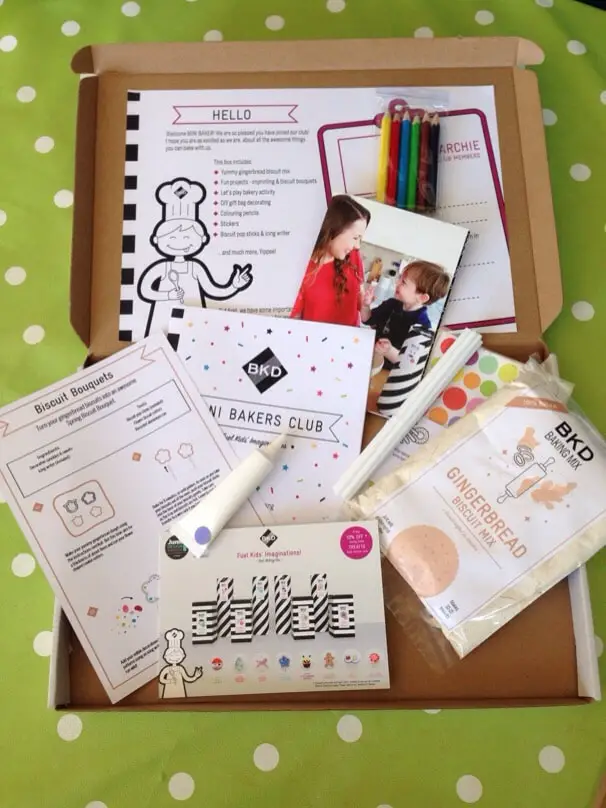 We were recently sent a BKD Mini Bakers Club box to review and thought this would be the perfect time to bake.  So we spent the morning in the kitchen baking gingerbread cookies using the kit provided.  Both boys chose their favourite cookie cutters and I put out the golden syrup and butter ready to mix.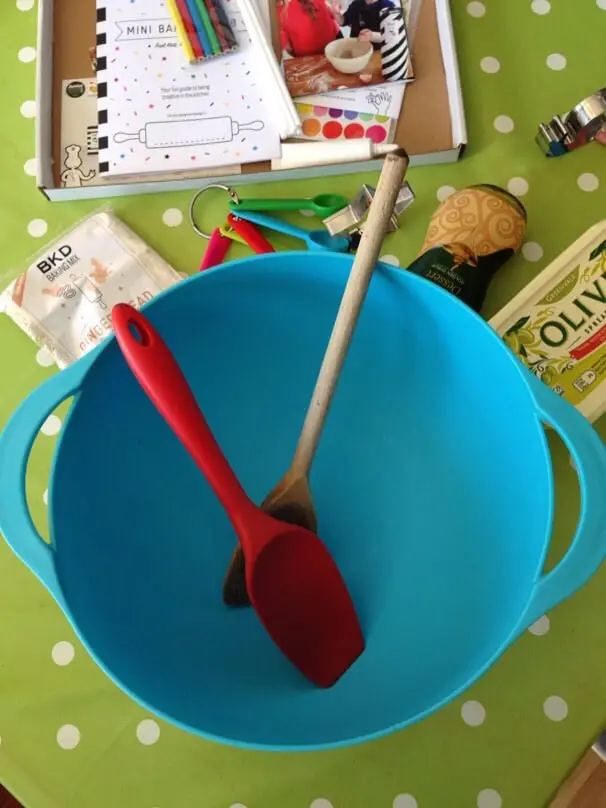 The recipe was very simple to follow, you simply add the butter and golden syrup to the gingerbread mixture and mix away to form a firm dough.  Roll out the dough and cut out as many shapes as you can.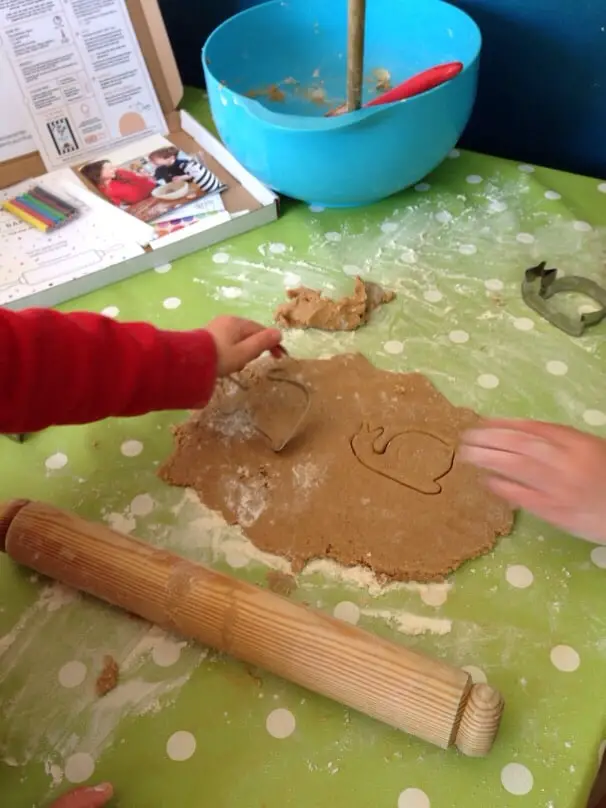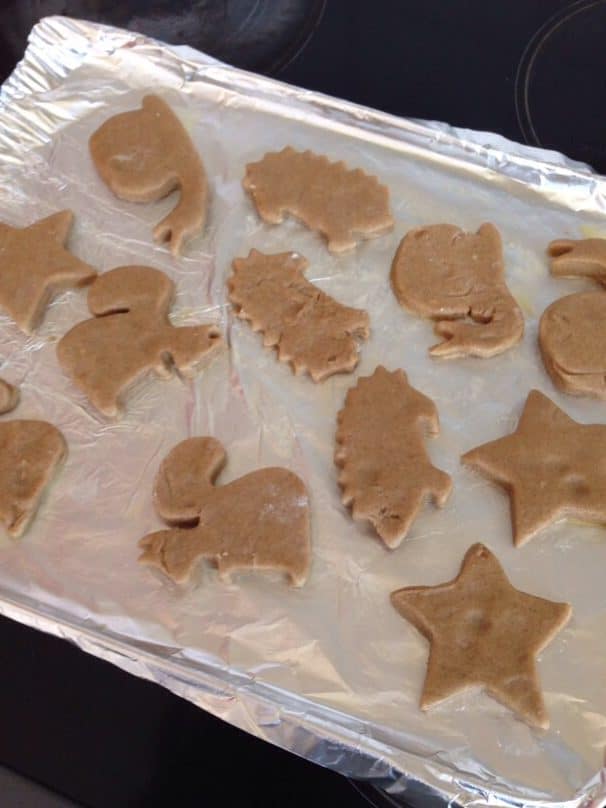 They baked well and we used the sticks included to create biscuits on sticks to give to the boys friends.  I loved that the box included little extras like the sticks and plastic bags and stickers to gift to their friends.  Such a sweet idea.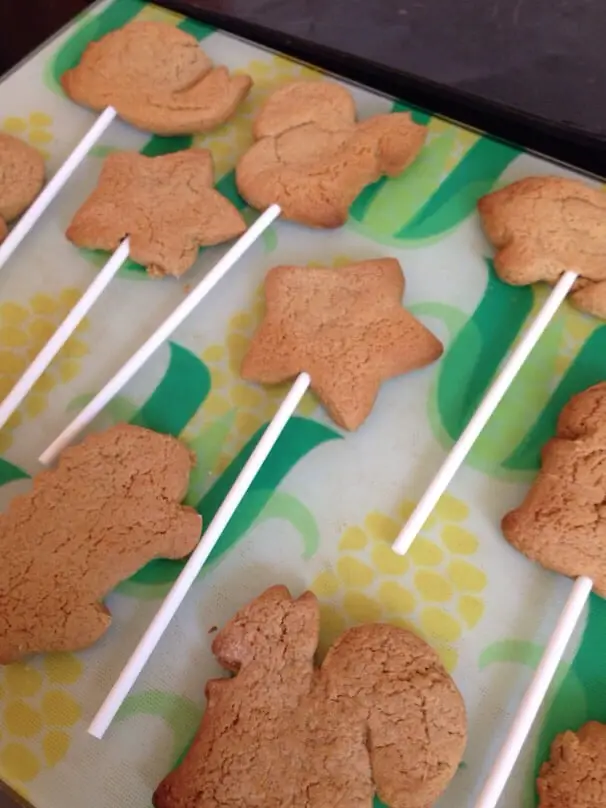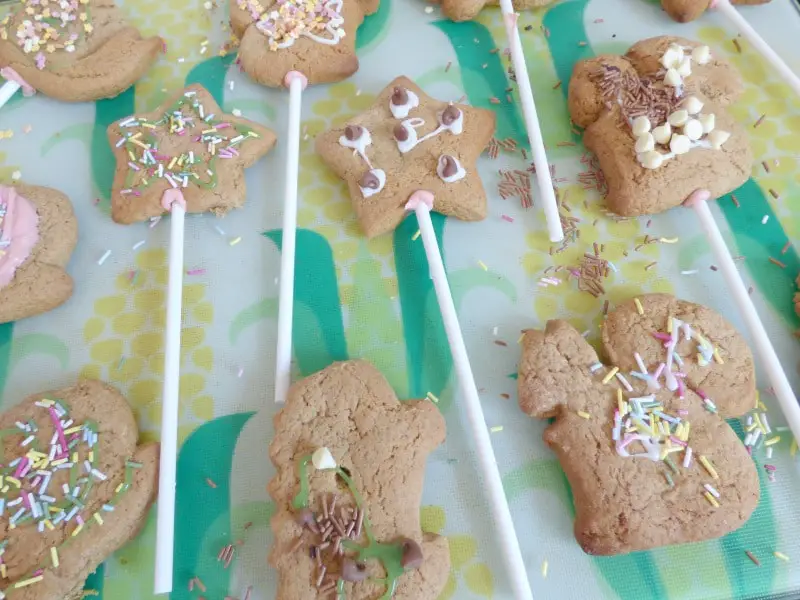 The kit also contained a little tube of white icing, but no sprinkles or sweets to decorate, it would be fab if a small packet of sprinkles were included to decorate.  The boys used some left over sprinkles we had in the cupboard. Once finished and their friends biscuits packaged away for later, we packed up a few other snacks and went out for our bike ride.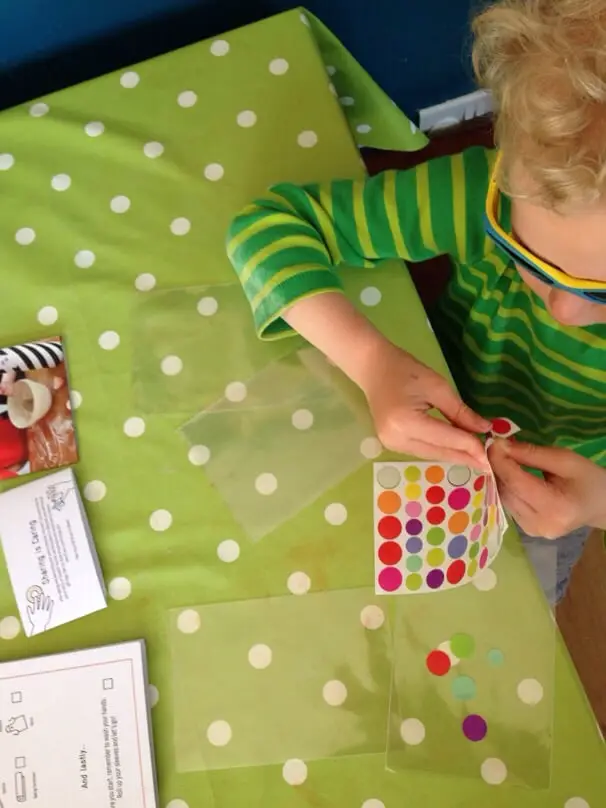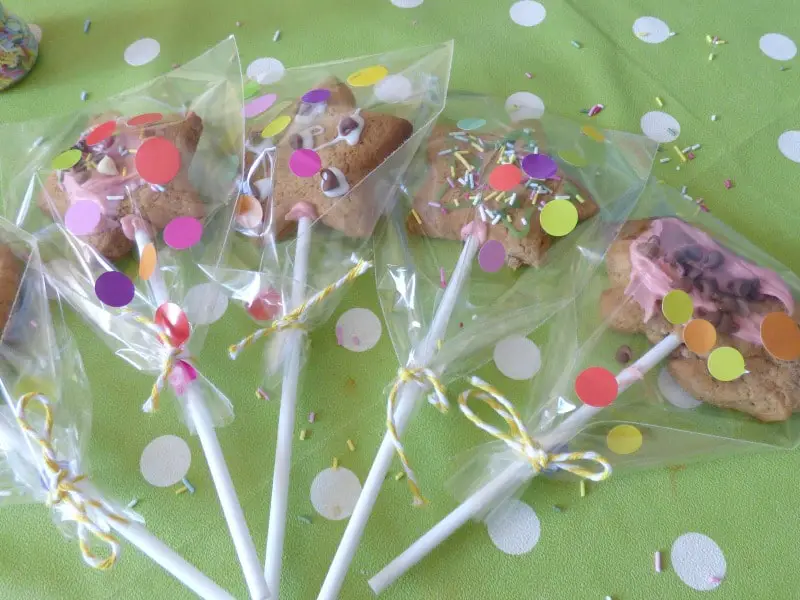 Mr O was still rather worried along the track, but fortunately the thought of the delicious biscuits helped him make it all the way to our normal picnic stop and both he and his brother demolished their biscuits along with a few other snacks.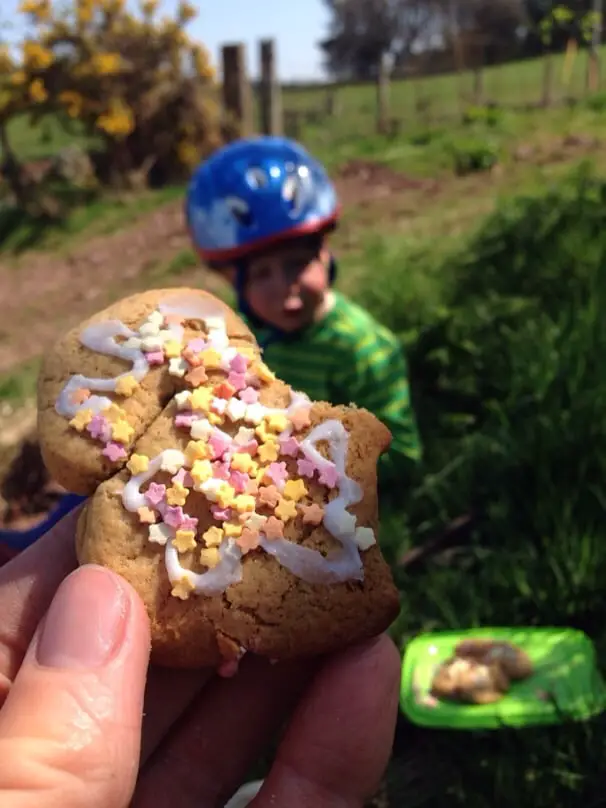 As it was a such a lovely day they had great fun throwing stones in a nearby puddle before we cycled home again.  Of course they were completely mud splattered after the splashing, but at least they were happy!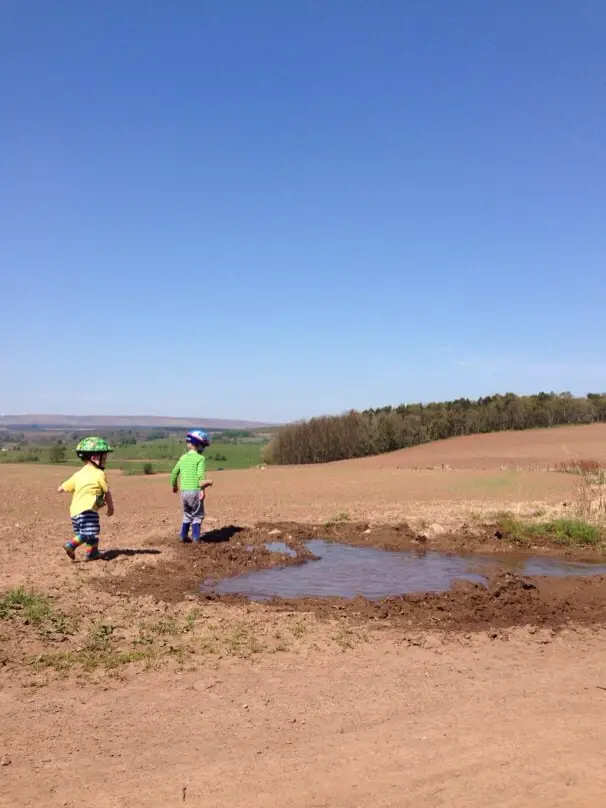 The biscuits were a great success and the little activity book was a nice touch too, kids can cut out their own pretend bakery items and money to set up a little bakery shop imaginative play.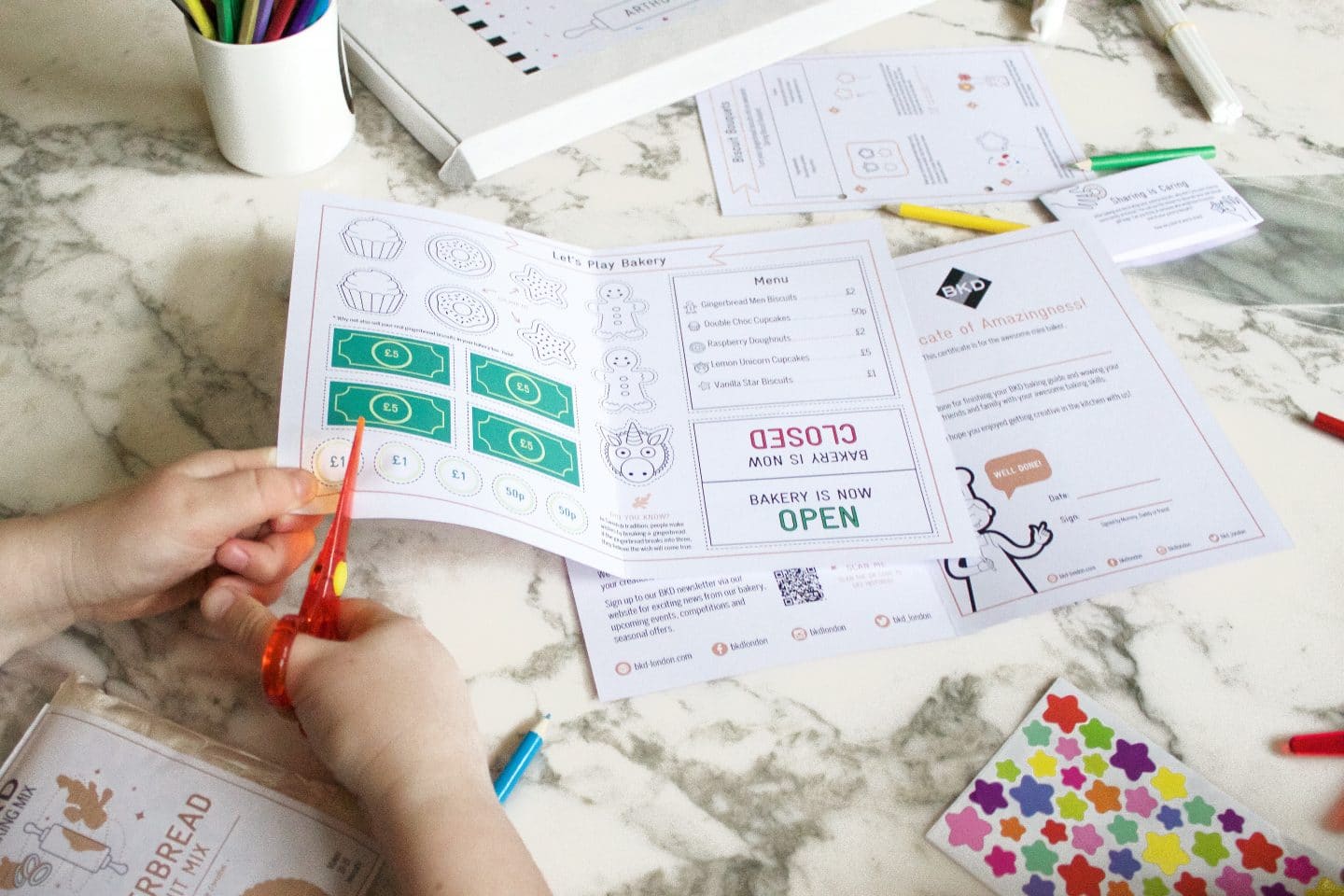 If you want to try your own BKD Mini Bakers Club box, then head over to BKD to find sign up, you can even get your first box half price.  If you are London based, they also run messy baking events across the city, head here to find out more.
What do you think of the BKD Mini Bakers Box?
J x
* I received this box for the purpose of this review, however all opinions are my own.