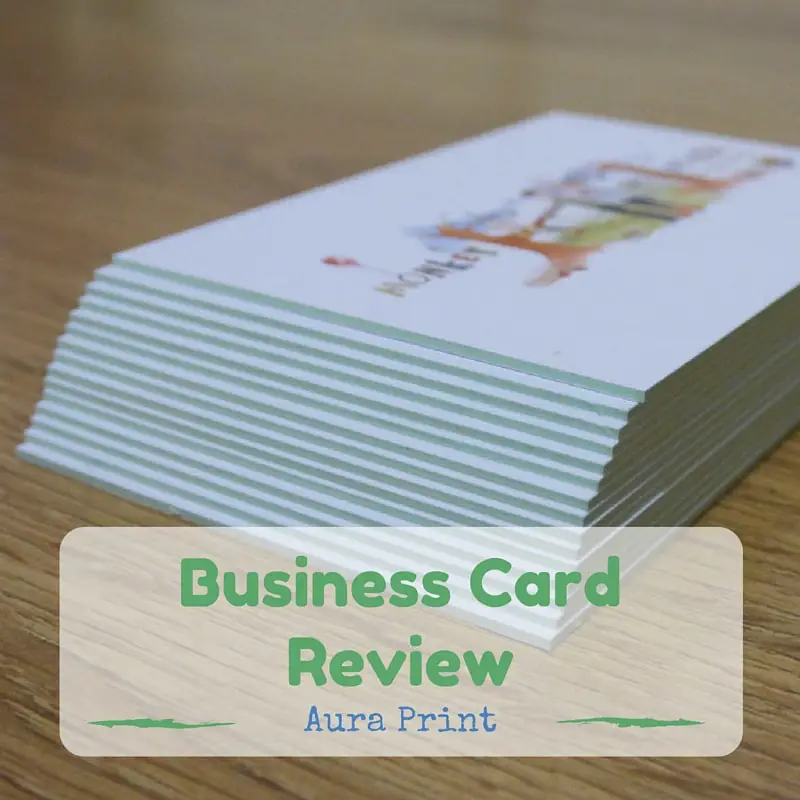 As in many lines of work, networking is key to building your business and a key part of networking is handing out business cards so that others can check out your details.
I have been to several blogger events and each one I really wished I had business cards to hand out.  So when I was offered the chance to review these extra special colour core business cards from Aura Print, I jumped at the chance.
When the cards arrived I was immediately impressed by the presentation, the large luminous pink box contained the cards packaged in pink tissue paper.
Aura Print's Impakt Colour Core Business Cards are definitely luxurious with 800gsm thickness, a wide range of colours for the core of the card and Aura Print can even design the cards for you.
I chose to use my blog header and avatar in the design by Ellie Illustrates and I love how it works on the business card.  Sandwiched between the two sides of the cards there is a green colour core.  I loved the idea of using green as it's a nod to our outdoor adventures.
These business cards are unusual and luxurious, so I am sure that my cards will stand out for their statement of quality and colour.
I'm definitely looking forward to my next blogger event so I can proudly hand over my own gorgeous business cards.  I would definitely recommend Aura Print for your own statement business cards.
What colour core would you choose?  Which kind of business cards stand out to you?
J x
Disclaimer:  I received these beautiful cards for the purpose of this post, however all opinions are my own.