Photography has certainly been something I've been working on over the last year and I hope to improve even more in 2019.  I'm hoping that with some help from some other bloggers and perhaps a few books I'll find myself with plenty of choice for amazing photos for my blogs and social media channels.
Maybe I will even move off of the manual mode on my camera?!  Here are my, and other bloggers, tips to improve your photographs this year…
Angles
Personally I always like to take a lot of photos of the same subject from similar, but slightly different angles.  Maybe one photo taken from standing height, another from near the ground, perhaps slightly to the side to incorporate hanging vegetation.  This helps to find the best photo with the feature shown at it's best.  Sarah at Kippers and Curtains often lays down on the floor to get an interesting shot, which certainly can give it a bit more of a WOW factor.
Jan suggests that if you are using a camera with a zoom or telephoto, then stand further back and use it to make interesting compositions. If you're using a phone, try to place something in the foreground to give perspective.  Photography really is all about practice, practice, practice! You can still take amazing shots on auto but it's all about knowing your angles, learning about the right light, and building up your confidence in getting the right shots (Five Little Doves).
Rule Of Thirds
Lauren mentions that the 'rule of thirds' has improved her photography no end. Basically divide your frame into 9 squares (2 horizontal and 2 vertical lines) and make sure your subject or something interesting is near or on one of the points where the lines meet.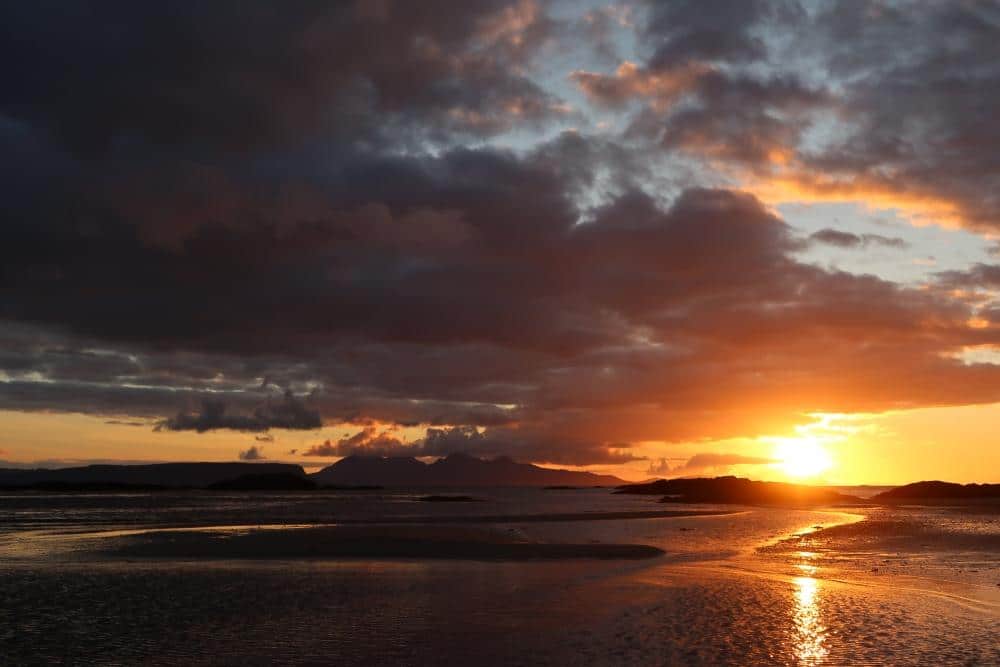 I've definitely been using this rule over the last year and love how my photography has been improving though it's use.  This especially good for outdoor landscape photography, including positioning of children in the landscape photo.
Camera Functions
I often use auto when I'm out and about, but occasionally I venture as far as hand held night or blur background on the scene selector part of the camera functions.  I do think I'm missing a trick on some of the manual functions and I'm hoping to test out manual a bit more over this year.  But apparently a lot of people (who take great photographs!), including Vicki, still don't use full manual, which can be both daunting and unnecessary. Program (P) gives you control over ISO while your camera takes care of the other 2. Or if you prefer aperture control (A) or shutter (S). This saves so much precious time as most people only ever set one or two of these and then take the camera recommendation for the others. Only controlling one of these at a time takes the pressure off and lets you really play around and understand the settings.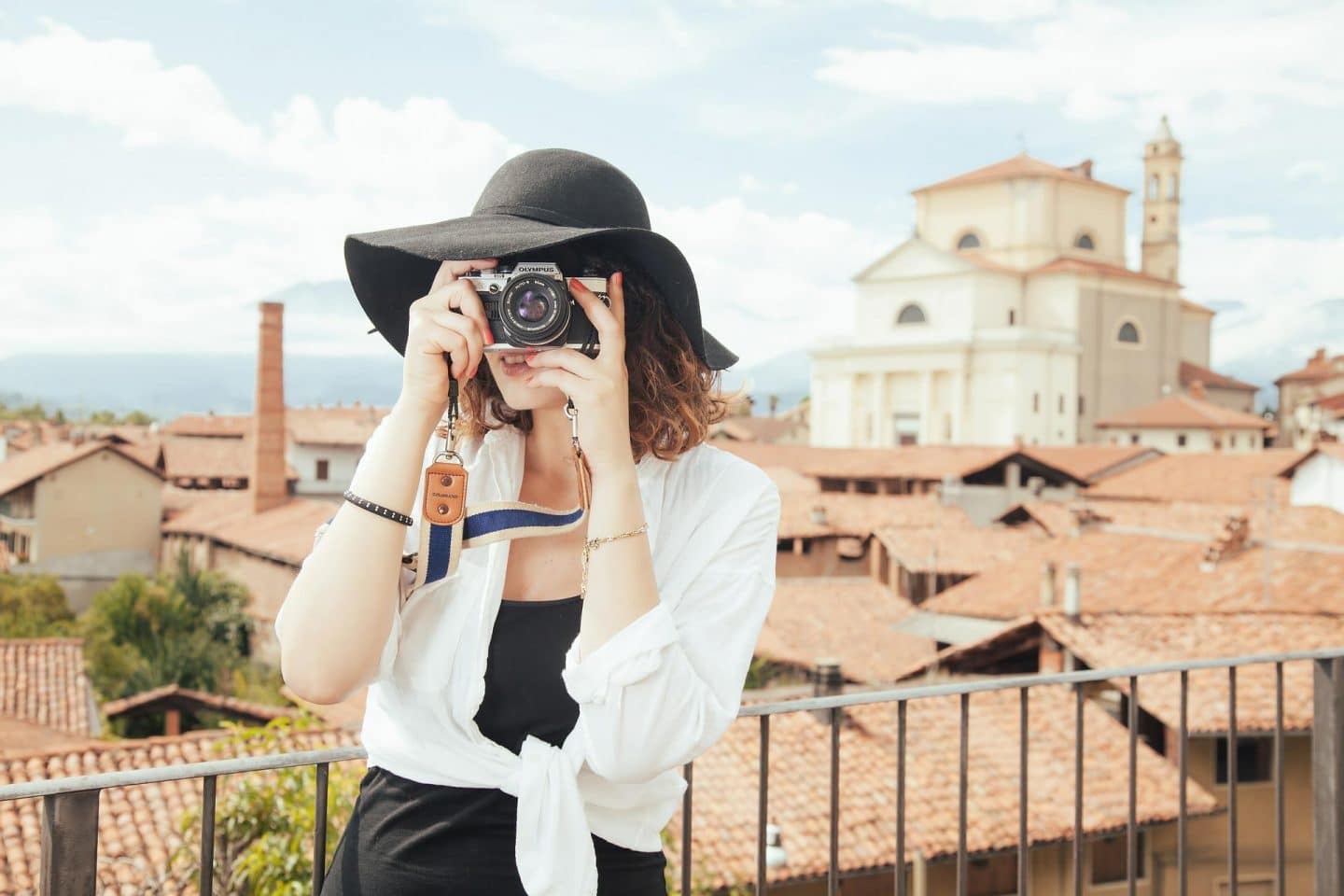 I will certainly be trying Vicki's tip and try using just one function at a time.  Fingers crossed that this time next year I will have a massive improvement in my photography!
Never Work With Children?
With children the important factor is to have your camera on hand wherever you are and be ready to get an instant photo when there is a particularly photo worthy moment.  This is where a phone camera or small digital camera that fits in your pocket is perfect.  Once you have captured that first photo, then you can take your time to get the next shot framed or lit better.  But children are normally fleeting in those 'perfect' moments so just take plenty of candid photos in the hope that one is good!  Jodie agrees and likes to keep the kids talking whilst taking photos at the same time, you never know what fab shots you will get.
Scandi Mummy suggests that If you are photographing children or adults who might be uncomfortable in front of the camera then look through the lens and get the framing right. Then move away from the camera while holding it in place. That way you can engage with eye contact with your subject(s) and get much more natural and rich photos as a result. Click away as you chat and laugh with them. 
Location
Indoor photography can be hard to master, so try and shoot in daylight, outdoors if possible. In Cat's opinion good lighting can make an ok photo look amazing.  However, if you do have to take indoor photos then make sure you check the background, clutter is never going to look good (Susankmann.com).
As Louise says you can have a beautiful subject but if there's a disgusting overflowing bin behind, then it won't be a nice photo at all!
Editing
Cropping is your friend, reminds Erica! You can cut out lots of unsightly objects, such as bins, buildings, or in the case of my picture below a tablet that would take the viewers attention away from the breakfast table and branded paper bag.  Even if it's not unsightly it can just be helpful to focus on certain parts of the image or move the focus to fit in with the rule of thirds above.
Natalie from Plutonium Sox also notes that Snapseed is the phone photographers friend.  It is great to edit mobile phone photos to bring out the colour but keep them natural.
Lastly…
Do not over think it – sometimes the best photos are totally unstaged and a moment just caught in time (abeautifulspace.co.uk).
Keep it simple, try not to do too much and complicate things. Your camera can take amazing shots however basic it may be if you keep what you are trying to do really simple and work with its limitations (meanderingwild.com).
Be spontaneous! The benefit of using your phone is that you can whip it out and snap within seconds of seeing something. (www.alifejustordinary.com)
Pin For Later