I have always been a bit of an adventure seeker, I especially loved roller coasters as a child.  I remember visiting Alton Towers with school and even when my friends didn't want to go on the 'scarier' rides I queued and went on alone as I knew that I needed that adrenaline rush!
Roller coasters were merely the start for my need for thrills and adventure, at 16 I organised a charity tandem parachute jump, admittedly because I've always wanted to fly. Jumping out of a plane at 10,000 feet was the most surreal feeling, after the parachute went up it felt like we were floating through the sky and it was so still that I could hear the spectators below chatting.  After that I had plans for learning to parachute myself, or even better, to hand glide.  Wouldn't it be amazing to fly on the thermals with the birds?!
One of my favourite adventures was a couple of months on Svalbard with BSES, where we trekked over glaciers and crossed crevasses, camping on the ice each night. The ice there was melting rapidly, as our research into glacier movement illustrated.  Which makes me wonder whether our children will have the same opportunities as I have had.  Will they be able to visit glaciers?  Or will they have receded so far that they won't have the chance to visit?
Along with adventure I love to travel and have managed to visit some amazing places.  From living in the rainforest in Belize and Ghana, to teaching English in Central America and sand boarding in Peru, I really have managed to have amazing adventures.  However, that was all before the children arrived and before I was married! I really wish I could give my kids more adventures like I have had and create amazing memories together along the way.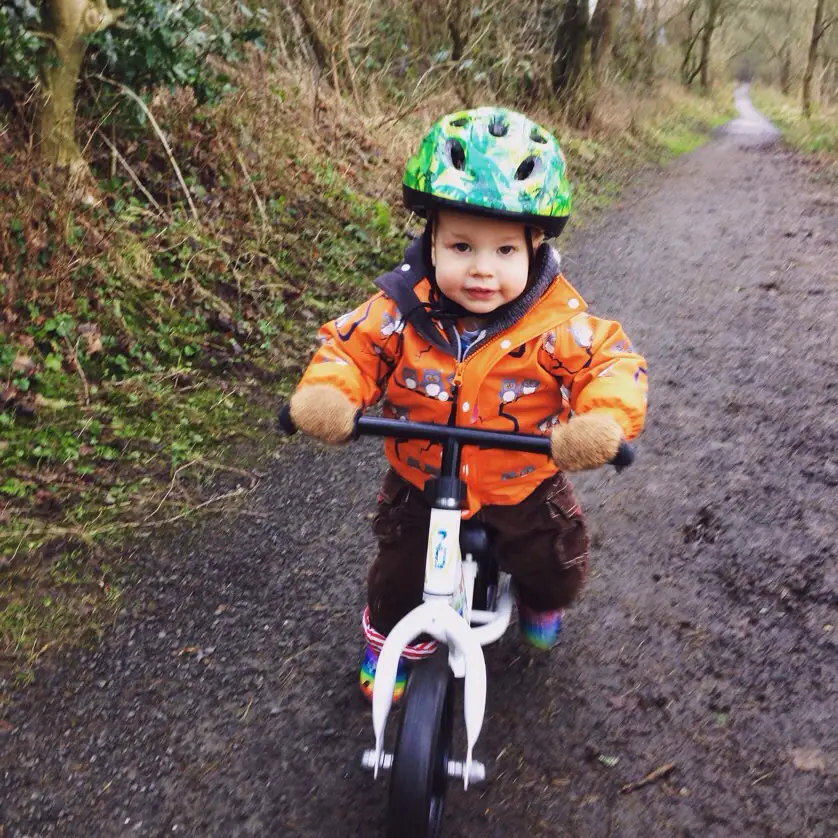 As anyone who follows my Instagram feed will know, we are an outdoor family and spend time having mini adventures outside every day and I already know that out of my two little boys my littlest already has that adventure seeker outlook.  At 2 years old he is already careering down hills on his balance bike, climbing up rocks and jumping off whatever he can.  He's a future stunt person in the making! My 4 year old is a little more cautious, but when his brother is giggling having fun he jumps in to do the same and I can see them having so much fun together on future adventurous escapades.
I really hope that my children can have a chance to experience adventures of their own.  Whether they choose to explore the rainforest, work in Antartica, or dive in the ocean, I want them to have that chance for adventure and what better way to kick start the adventure bug in young children than to visit new countries and ski, kayak and cycle.  That would be  our perfect family holiday.
This is my entry to become a Mark Warner Holiday's Family Ambassador, to find out more head over here.
J x