Two years in front of screens?!  That figure seems ridiculous, but this is exactly what an independent market research firm has discovered.  They interviewed 1000 parents of children aged 0-7 to find out how much screen time they had and the daily amount of screens soon added up.
The problem isn't the screens, computer technology has been around for a while now and we know children love to play apps on tablet or watch television.  Plus a lot of it can be very educational!  Blue Planet is perfect to help awaken an urge to protect our oceans and many apps are brilliant for aiding children in learning to read or explore mathematical topics.  But just how much screen time should they have?
Actually, screen time is probably not the thing to worry about as much as the lack of time outside.  The study on UK and Irish children showed that by age 7 children had spent approximately 456 days of screen time alone and only 182 days of outdoor free play, which frankly is quite shocking!
Parents do tend to use screens for helping to entertain the children when they are busy (my go-to when I have an important phone call!) and it is understandable that we worry about screens negatively affecting our children's creativity or social skills.  So what should we do to reduce the time spent on screens and increase the time outdoors?  Well I think you can guess the answer!  Get them outside more often!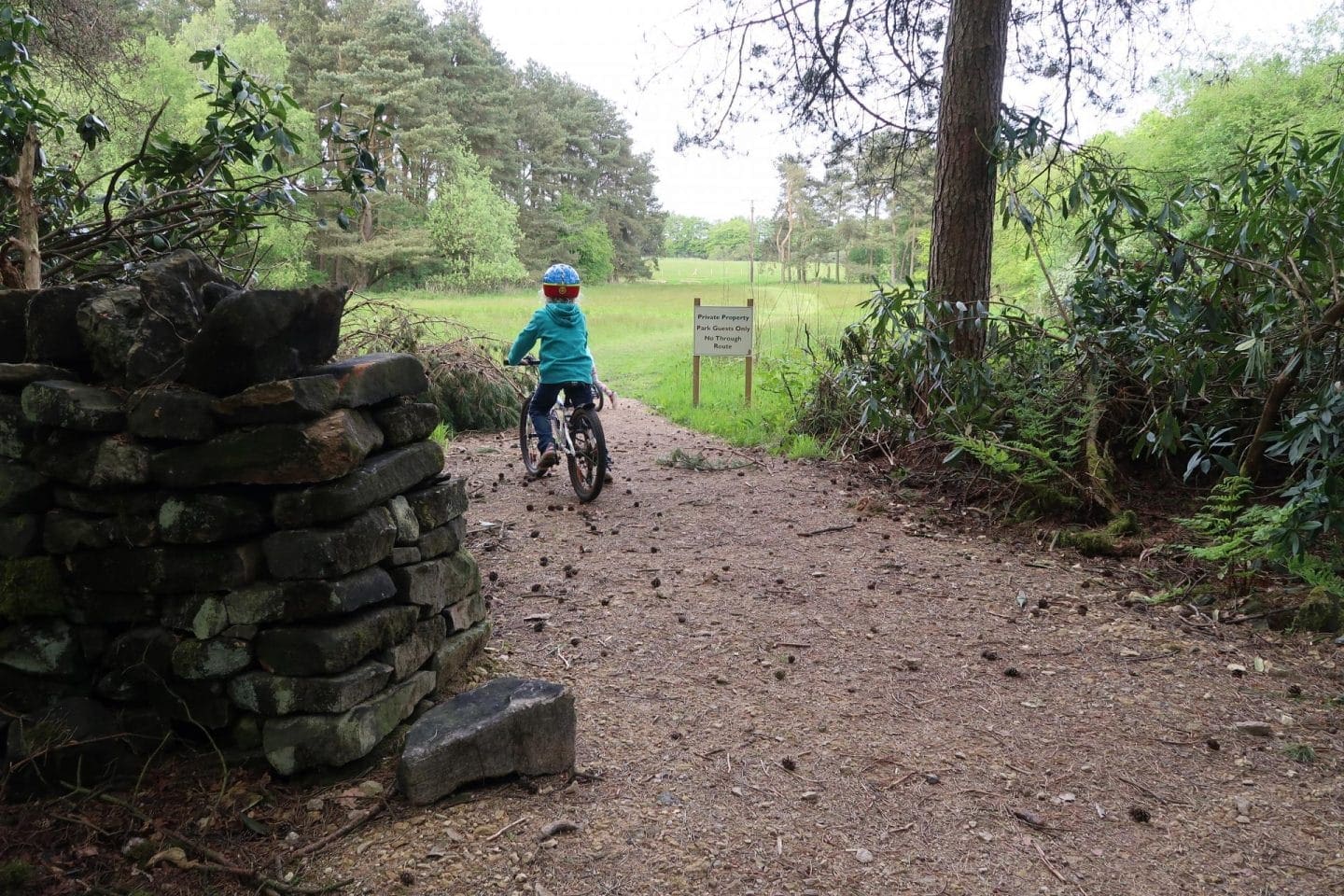 As home educators we don't have the stress of school to deal with and our kids can spend a good deal of their time outdoors playing.  Yesterday my boys were playing with friends in the woods and at a park for over 4 hours, having a fantastic time.  This isn't every day and I do know that they can have days where we don't go outside for more than an hour, but at least we do have the option.
Of course not everyone has time every day to get their kids outside to play, especially when there are after school clubs and homework to fit in.  However, here are some ideas based on recommendations by Sir Ken Robinson (expert in human development) that will help get kids playing away from screens.
Get messy and creative with the kids!  Find something your child loves to do, from making musical instruments or art from twigs and leaves to painting rocks to surprise people around the town.
Embrace the weather.  Seriously, the weather isn't that bad, stick on waterproofs and wellies and get jumping in the puddles, make art with ice and when the snow arrives get sledging and building!
Real play is unsupervised and self initiated.  These can be role play games, chasing, hide and seek, playing in the sand. Whatever takes your child's interest.  This is great for social skills and it's brilliant to see children leading play together with no adult intervention.
It doesn't need to cost much, or anything.  Go for walks together, scavenger hunts, chat to your children and take an interest in their lives as you walk together.
There are also some great new initiatives that would be perfect to encourage reluctant children away from their screens and outside:
The 1st November 2018 is Outdoor Classroom Day, an initiative to encourage schools to get children to have at least one of their lessons outdoors that day.  Over 2.3 million children took part in 2017, including over 580,000 in the UK.  You can find out more and sign up over here.
Persil is the official sponsor of Parkrun, a great way to get the whole family outdoors every weekend.  There are hundreds of free events across the UK, just head over to the Parkrun website to find out more and head over to your local one.
The Real Play Coalition is a movement that priorities the importance of real play and is supported by Persil, IKEA, National Geographic and The Lego Foundation.  You can find out more here.
How do you get your children away from the screens and spend more time outdoors?
* This is a collaborative post with Persil, however all opinions on time outdoors and screen time are my own,.